We all know that when it comes to the ups and downs of their marriage and relationship, Kristen Bell and Dax Shepard always keep it 100% real.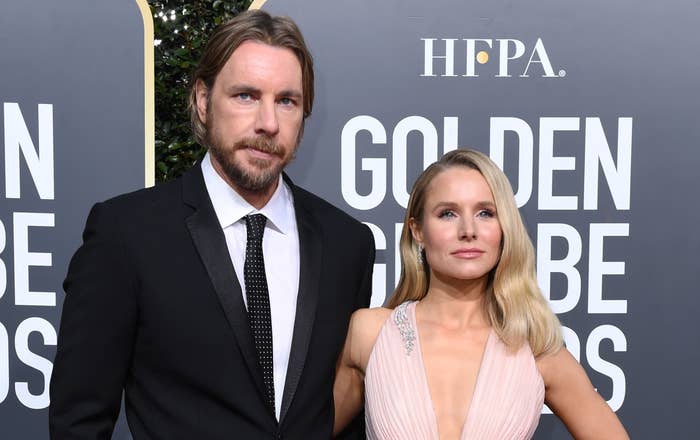 They've been open in the past about their experiences with things like marriage therapy and parenting their kids.
And they're definitely not afraid to admit that they ~do~ argue. In fact, Dax told Us Weekly in 2017 that the pair are "opposites" and said it takes "a tremendous amount of work and therapy for [them] to coexist."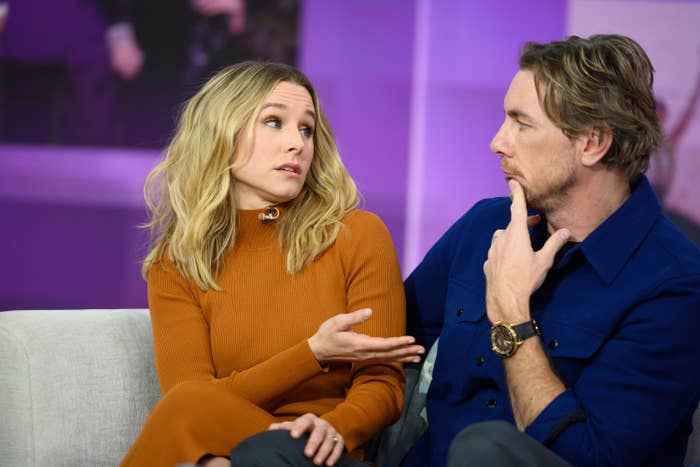 So it's no surprise that they've been brutally honest about the ups and downs they're experiencing as a couple during this time of social distancing. On Tuesday, they told Katie Couric that they'd been "at each other's throats real bad".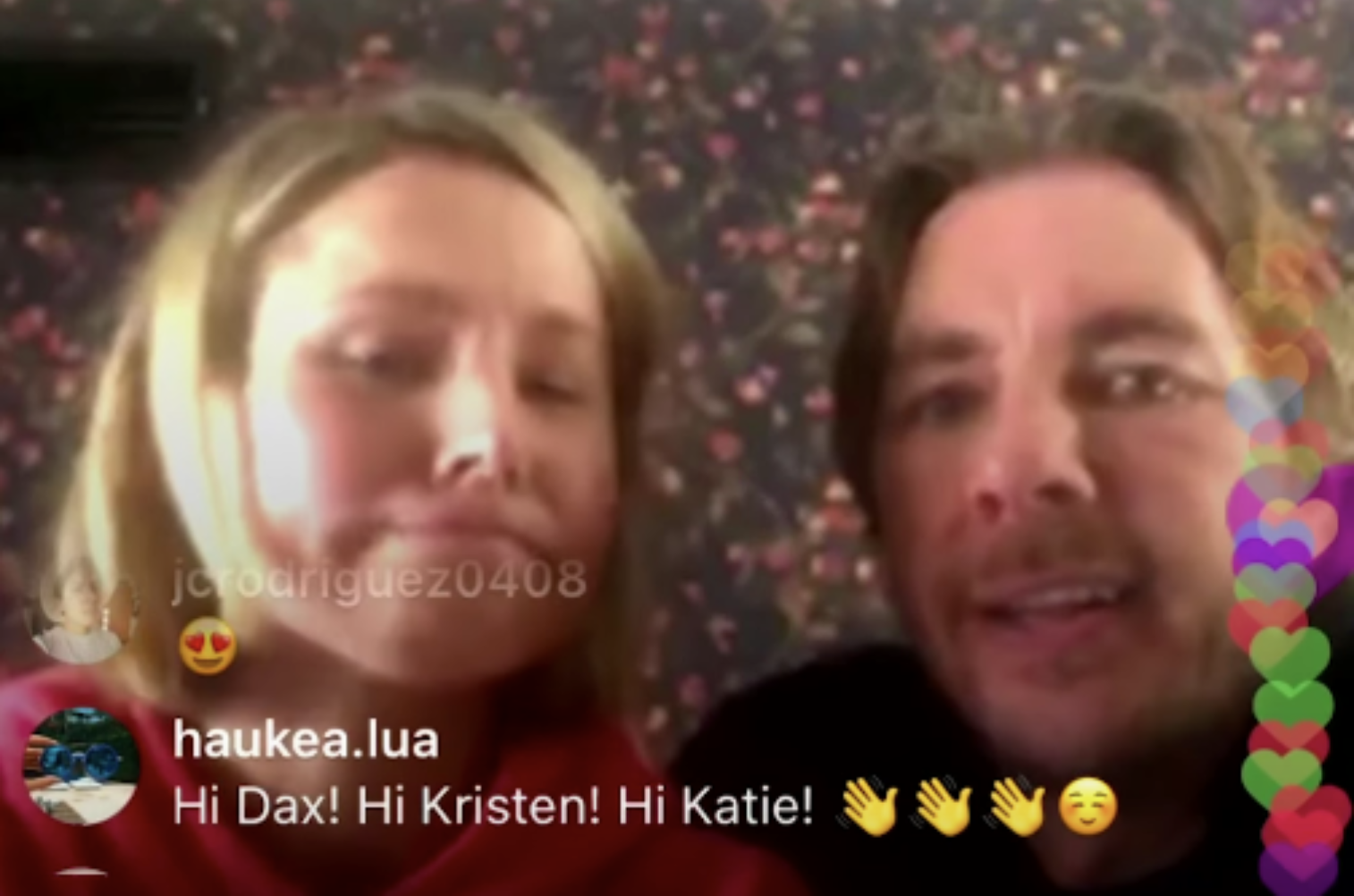 "We're getting along with the kids, and we're getting along with the adults we're friends with...This has been stressful for mama and dada," Dax said when asked how they were dealing with isolation.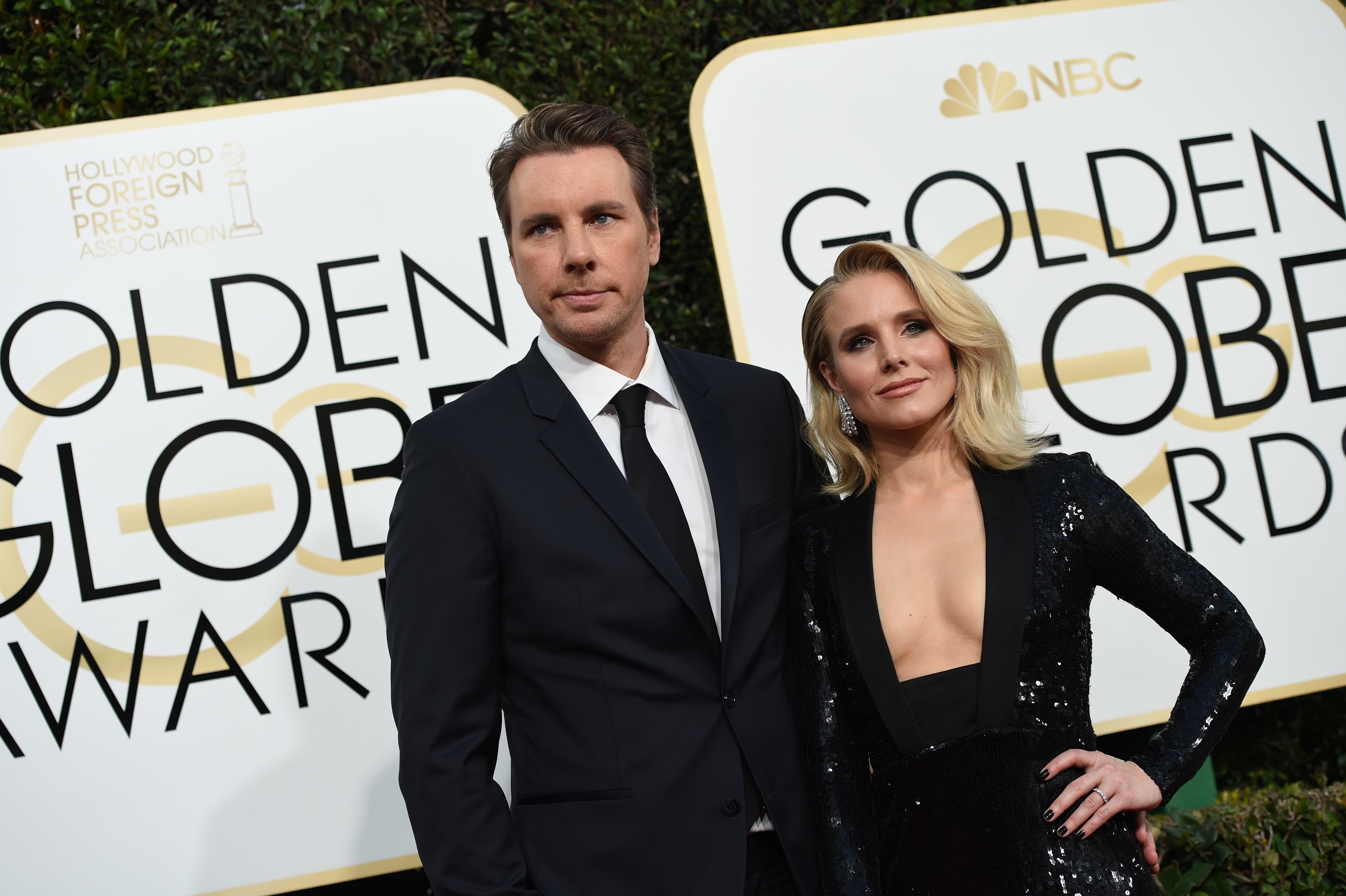 But in a new interview with Entertainment Tonight, Kristen said the couple are doing "much better" and are now able to laugh about their fights.
"We've gotten on each other's last nerve these last couple days," she said. "We're doing much better now because we're laughing about it. But when we were not laughing about it for the first couple of days, that's the hard spot."
She went on to explain why she thinks she and Dax had been arguing so much:
I love spending time with him and he loves spending time with me but I think what is different about this quarantine time is you have so much more time to think about the other person and their actions and sort of replay what they said or attach a meaning to something that they did and that I could do without.
And she added that she and Dax are now having more alone time in the house, as well as using their excess free time to "reconnect" with each other and their kids.