Kim Kardashian Just Shut Down People Who Defended Kourtney After Their Savage Fight
"Just tune in before you start acting like you know things."
A couple of days ago, E! released a teaser clip for the new season of Keeping Up With The Kardashians that, to put it simply, left people shook.
In the clip, we see Kim trying to arrange the annual family Christmas card photoshoot. Kourtney says she needs to leave the shoot at 4pm, at which point, Kim goes all the way off.
"No one wants you in the fucking shoot, so get the fuck out of here," she yells at Kourtney. "Get the fuck out of here and go."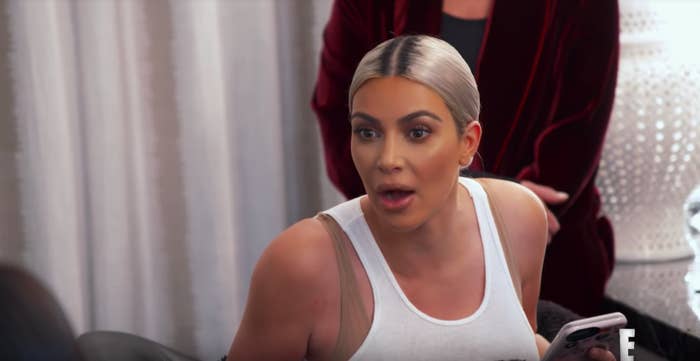 The clip ends with Kourtney storming out of the house and slamming the door after Kim says she doesn't understand what it's like to run a business, and that she doesn't want Kourtney in the shoot because she's the "least exciting to look at".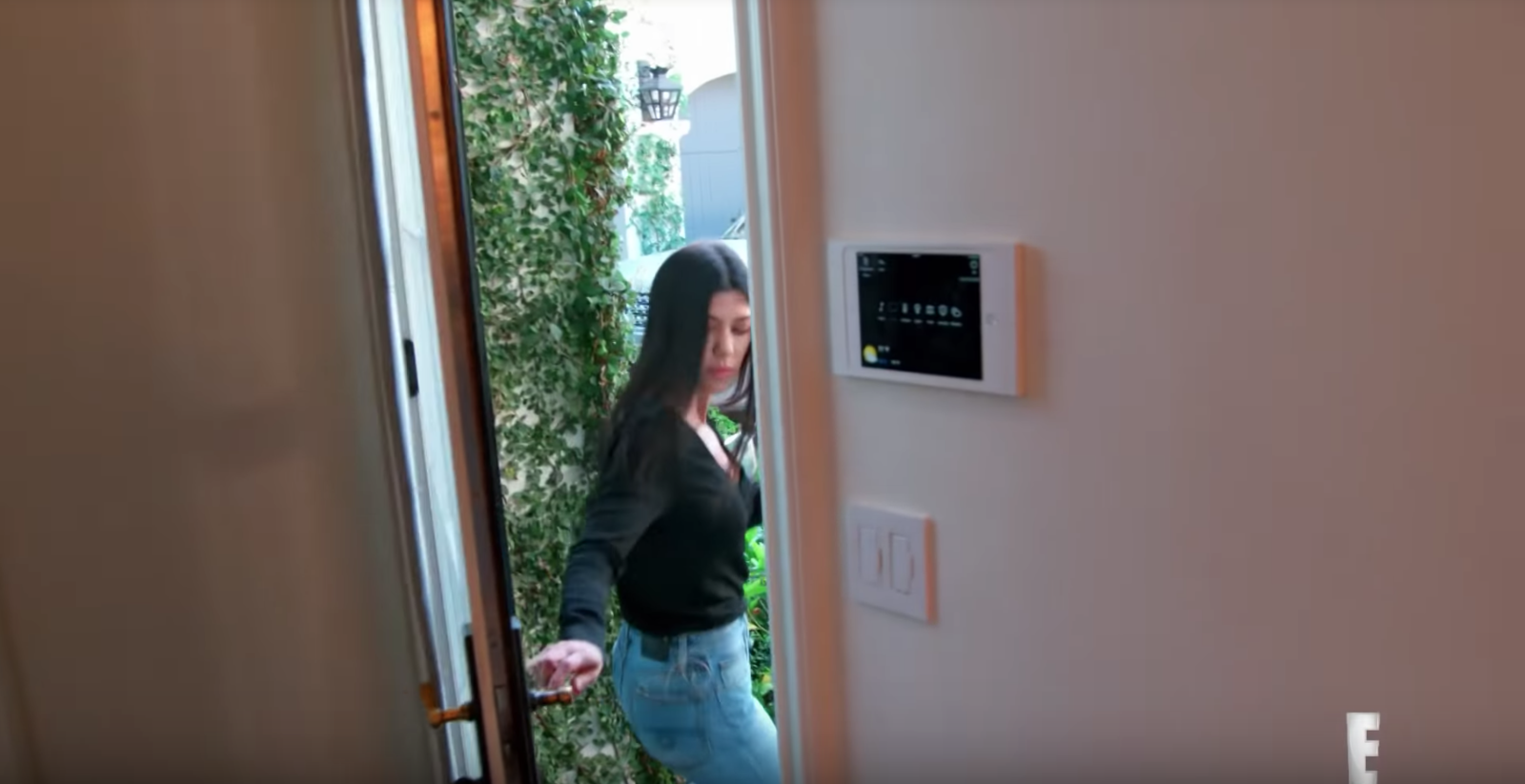 Then yesterday E! uploaded another clip in which Kourtney calls Khloé in tears and tells her she has "different values" to the rest of her sisters and that she just wants to be a mother to her three kids.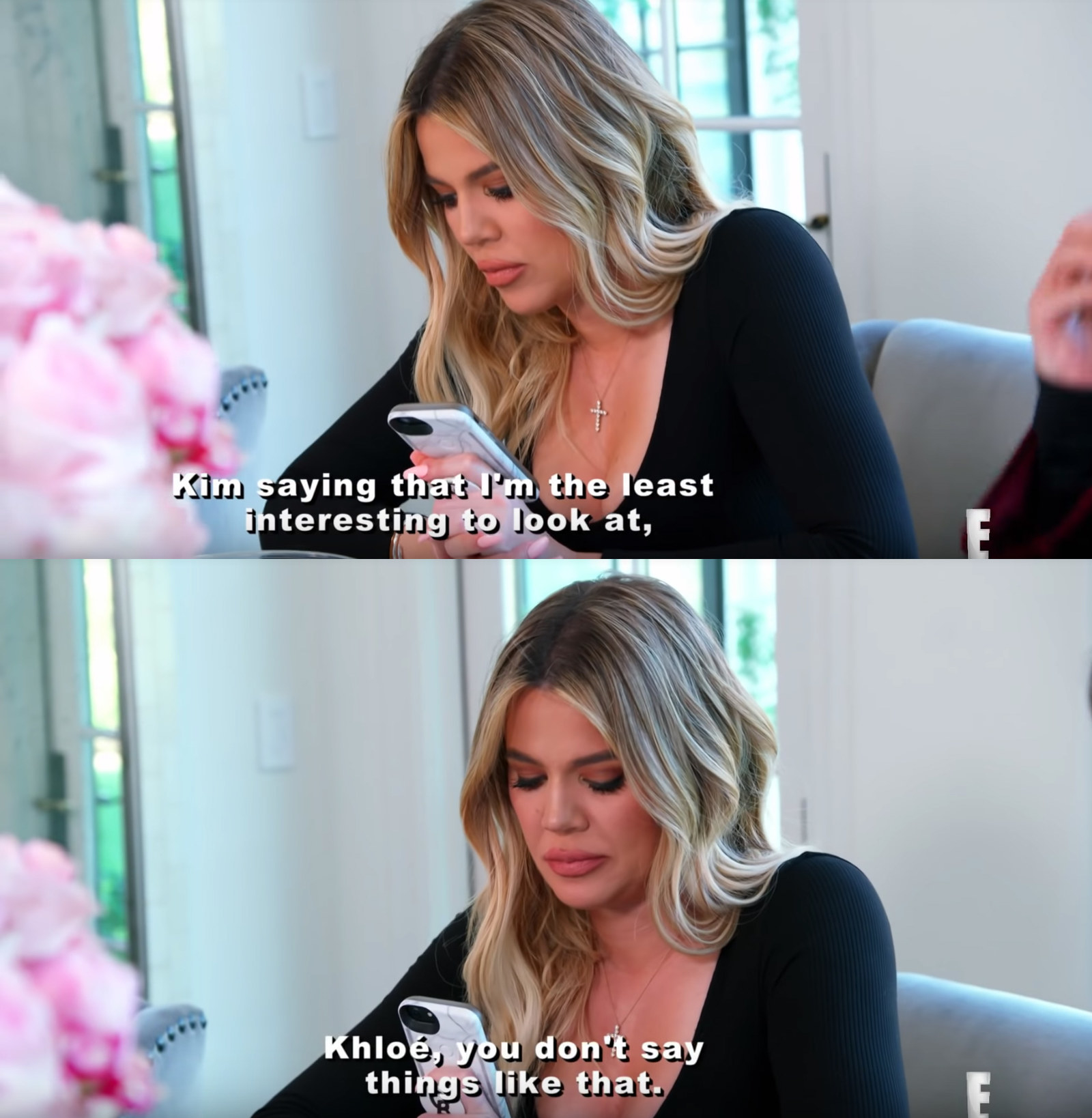 Which descends into another full-blown argument between Kourtney and Kim, who was listening to the phone call, ending with Kourtney calling Kim an "evil human being".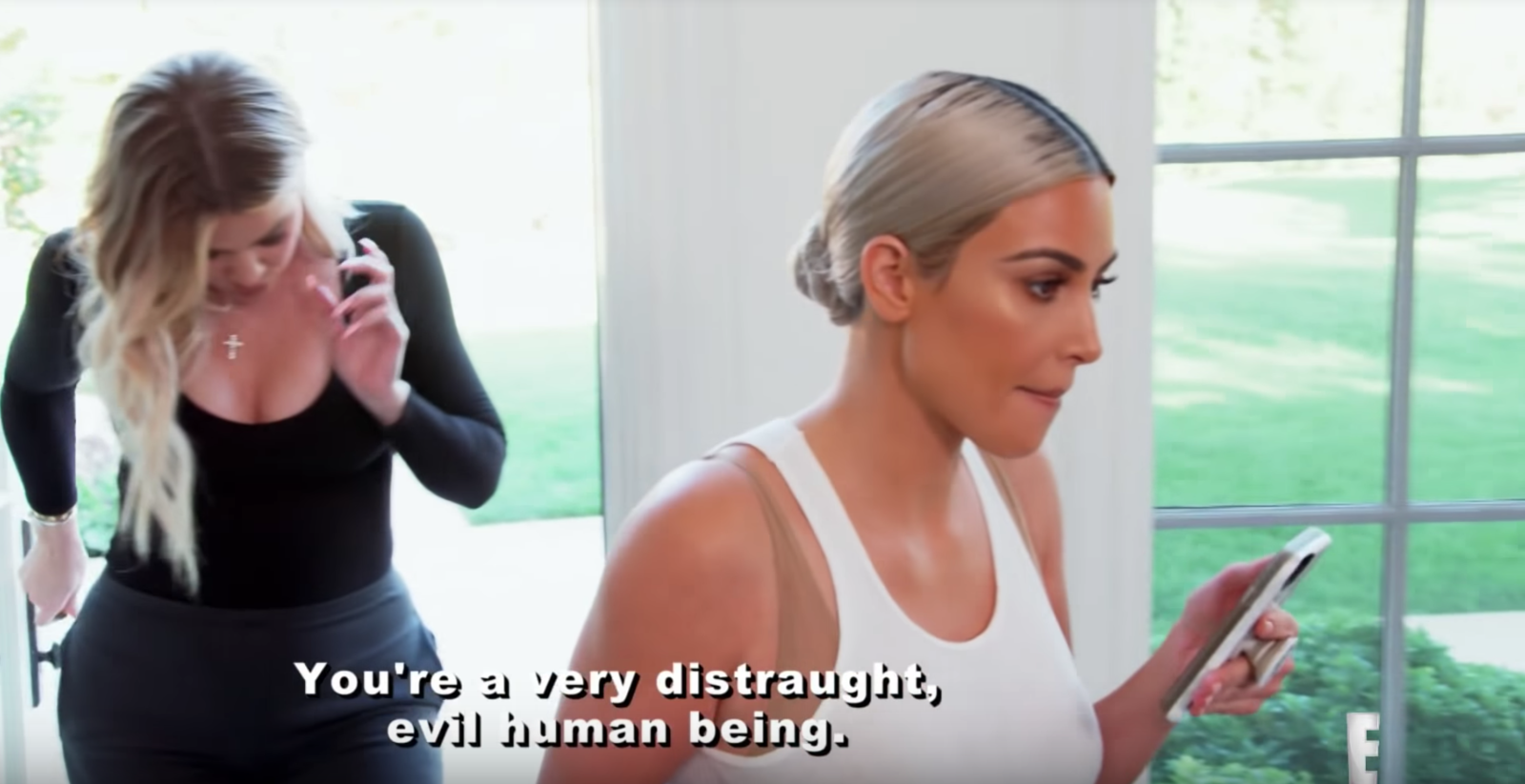 After the clips were released, Kim responded to a few tweets from people who were loving the drama, saying she "might get mad all over again" watching the show when it airs.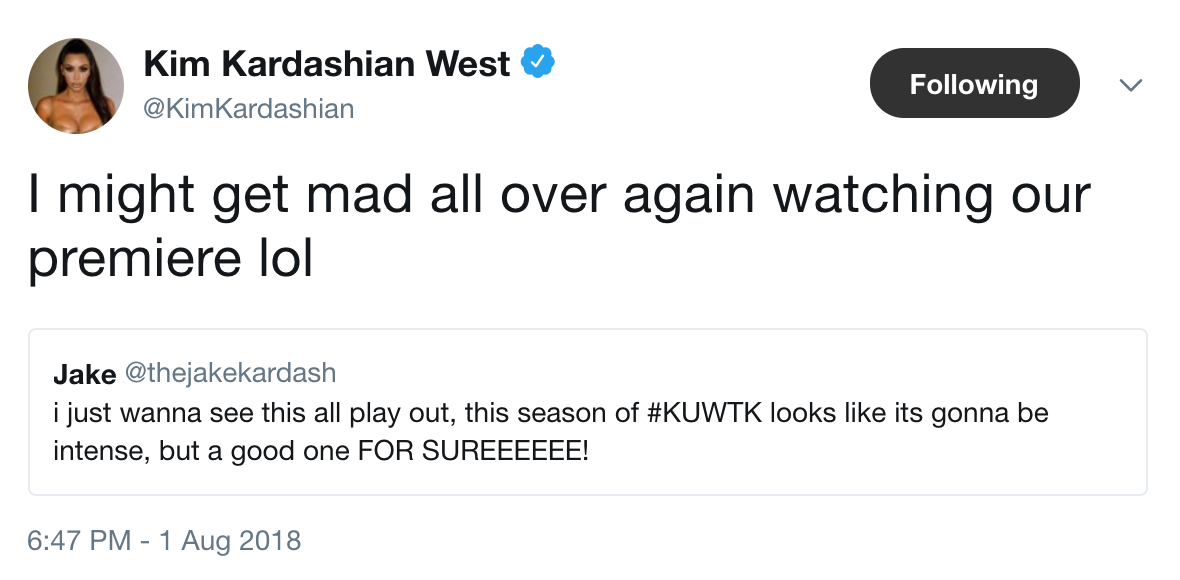 But others weren't so happy to just sit and enjoy the drama. Some people said Kim took the argument too far, and called out Kris for not speaking up when Kourtney was upset.
One tweet in particular said Kourtney is "done living this Kardashian life" and is "sick and tired of being forced to stay relevant".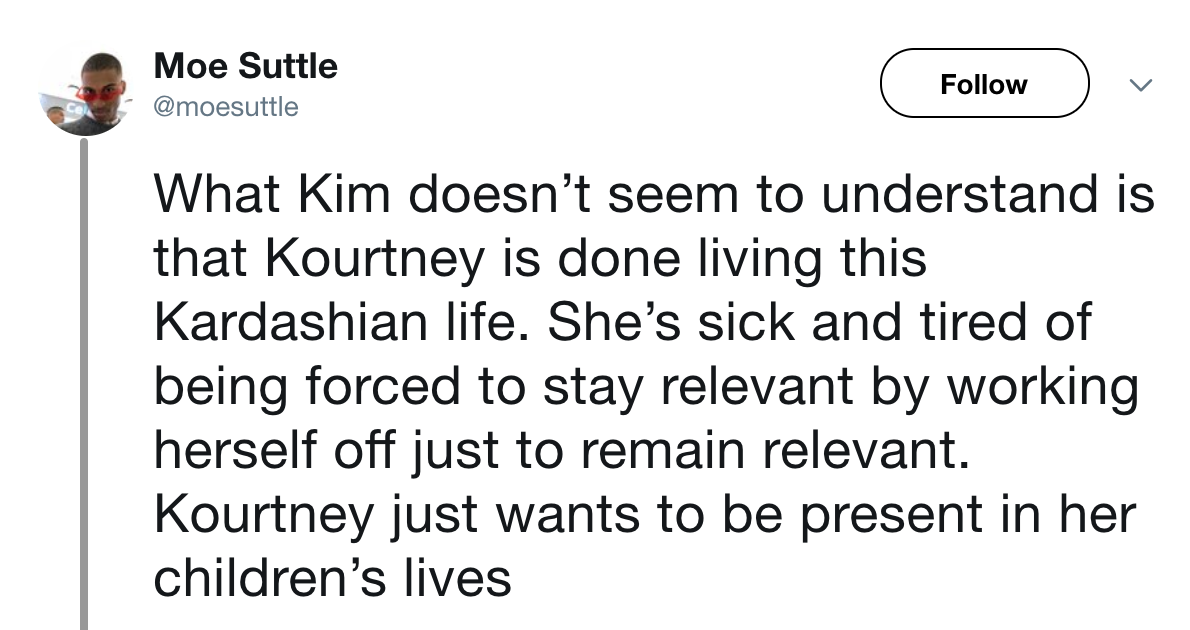 And Kim wasn't having any of it. She responded saying Kourtney "sure wanna live that Kardashian life", and reminding everyone that the photoshoot was for their Christmas card, which is an annual family tradition.
She also agreed with another person who pointed out that Kim and Kourtney are sisters, and "siblings say dumb shit to get a reaction" and "it's over in a few days".
I guess we'll find out if it's ~really~ over when the new season of KUWTK premieres on Sunday.