Ever since the drama started, Khloé has been keeping her Instagram story up to date with motivational quotes and memes apparently relating to the situation.
Over the weekend, one of those posts was a photo of a slogan T-shirt encouraging people to "love thy neighbor". Khloé added her own caption: "Love is the only cure."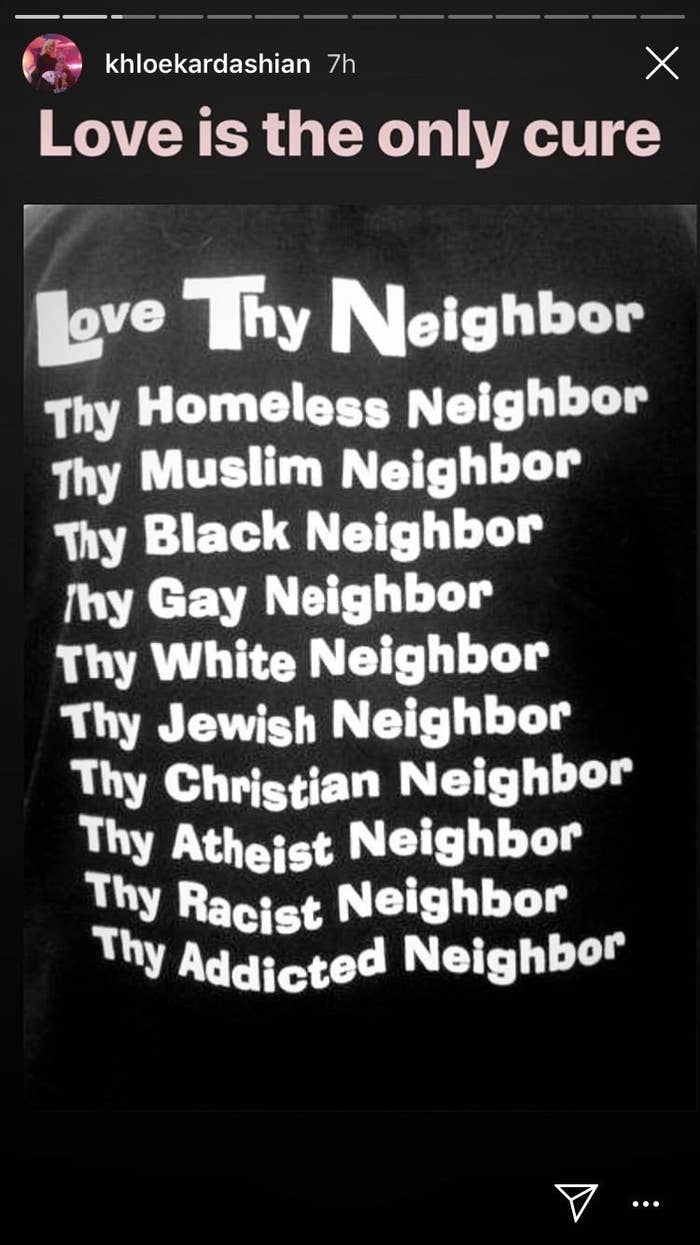 People immediately fixated on one of the lines in the photo.

A tweet including a screenshot of the story quickly went viral, amassing 7,000 retweets and almost 30,000 likes.
People understandably weren't happy with the post.
Some pointed out that Khloé and her sisters have been accused of appropriating black culture on several occasions, and at this point should be more sensitive when it comes to discussions about race.
And many, many people brought up the fact that Khloé shouldn't be encouraging people to "love thy racist neighbor" when her daughter, True, is black.
Especially considering Khloé has received racist comments about True in the past, prompting her to disable comments on some photos of her baby.
However, a few people did defend Khloé, saying the post wasn't encouraging people to excuse racism.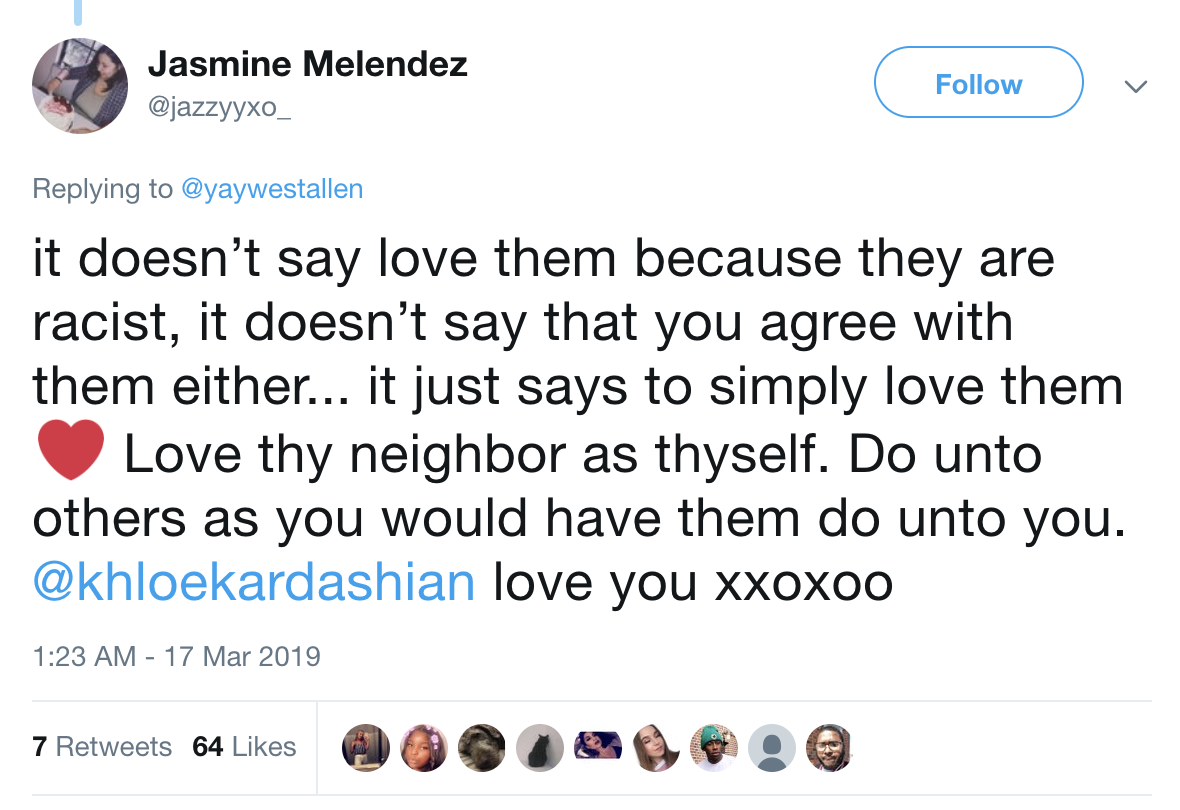 Representatives for Khloé Kardashian have been contacted for comment.