Kesha thanked Lady Gaga and Joe Biden on Sunday night after they used the Oscar stage to speak out against sexual assault.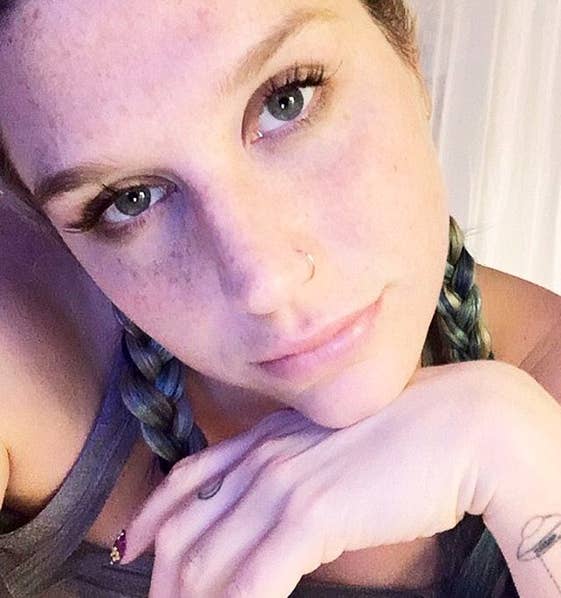 "Thank u @LadyGaga and VP @JoeBiden for bringing attention to sexual assault at the Oscars," Kesha wrote on Twitter. "It hit very close to my heart for obvious reasons."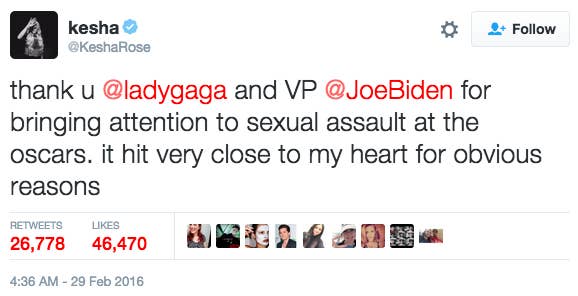 Kesha praised Lady Gaga for her emotional performance of her Academy Award–nominated song, "Til It Happens to You."
Gaga's performance was introduced by Vice President Joe Biden, who took the opportunity to speak out against sexual assault.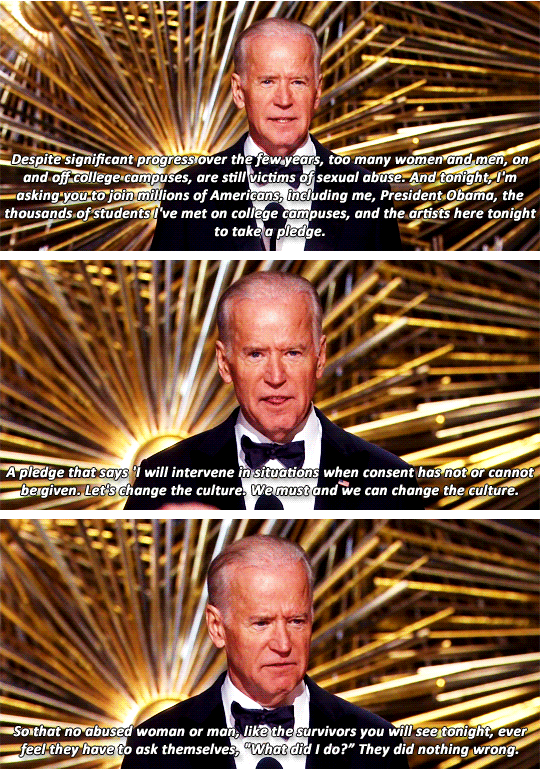 Despite significant progress over the last few years, too many women and men, on and off college campuses, are still victims of sexual abuse. And tonight, I'm asking you to join millions of Americans, including me, President Obama, the thousands of students I've met on college campuses, and the artists here tonight to take a pledge. A pledge that says, "I will intervene in situations where consent has not or cannot be given". Let's change the culture. We must and we can change the culture so that no abused woman or man, like the survivors you will see tonight, ever feel they have to ask themselves, "What did I do?" They did nothing wrong.
The performance came just days after the culmination of Kesha's lawsuit against her producer, Dr Luke, who she claims sexually and physically abused her for years.
Since then, many celebrities have come out in support of Kesha, but Lady Gaga has been one of the most vocal.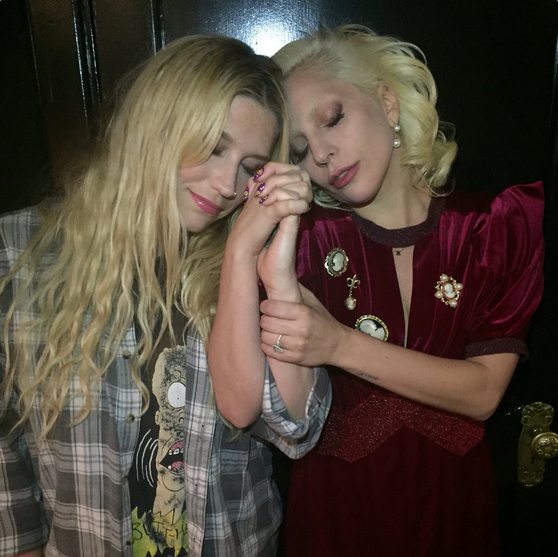 Gaga tweeted before her Oscars performance, saying that she would be thinking of Kesha.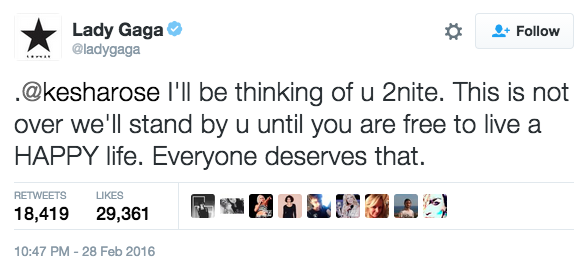 "We'll stand by you until you are free to live a HAPPY life," Gaga wrote. "Everyone deserves that."