This "Love, Simon" Actor Just Perfectly Responded To Someone Who Told Him To "Stop Wearing Dresses"
"Dude you gotta stop tweeting me about it and just go try one on yourself..."
This is Keiynan Lonsdale, who I'm sure you'll recognise from his role as Bram in the cutest movie of 2018, Love, Simon.
Last year, after coming out to his Love, Simon cast mates at the film's wrap party, Keiynan posted to Instagram opening up about his journey towards accepting his sexuality.
"I like to change my hair, I like to take risks with how I dress, I like girls and I like guys (yes)," he wrote.
But in spite of that, people are still trying to police what Keiynan wears. A couple of days ago, someone on Twitter sent Keiynan a message telling him to "stop wearing dresses".

But Keiynan wasn't having any of it, and immediately responded telling the guy to just go try on a dress himself.

"Also allows the balls to breathe and therefore will chill ya out 🌸"!!!!!!!!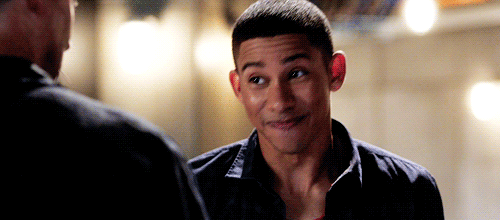 Keep living your best damn life, Keiynan.