We've all known and loved Katie Holmes for 20 years now, ever since she made her first appearance as one-fourth of the main cast of iconic teen show Dawson's Creek.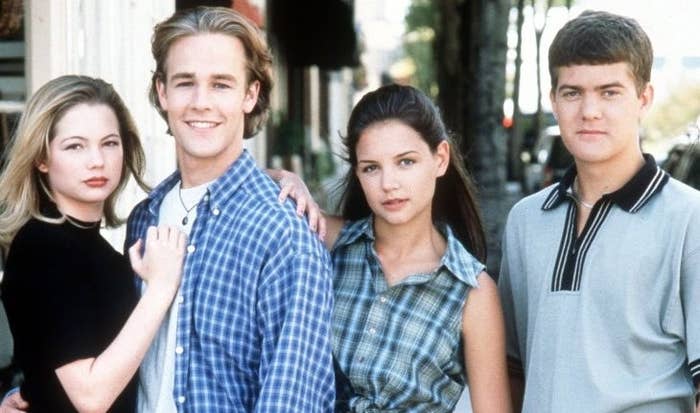 But when Katie appeared on The Tonight Show on Monday she told a story about her Dawson's audition and I'm shook, because everything could've been very different.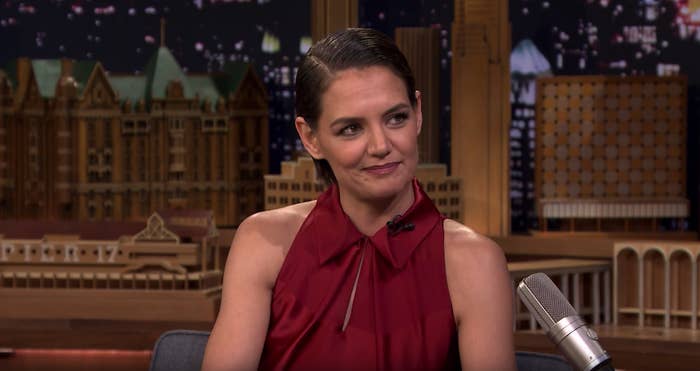 First of all, Katie revealed she may not have made it to her audition at all, because she was playing a starring role in her school's musical at the time.
After Katie sent her audition tape to the producers, they asked her to come out to LA to audition in person – but it was the opening night of the musical.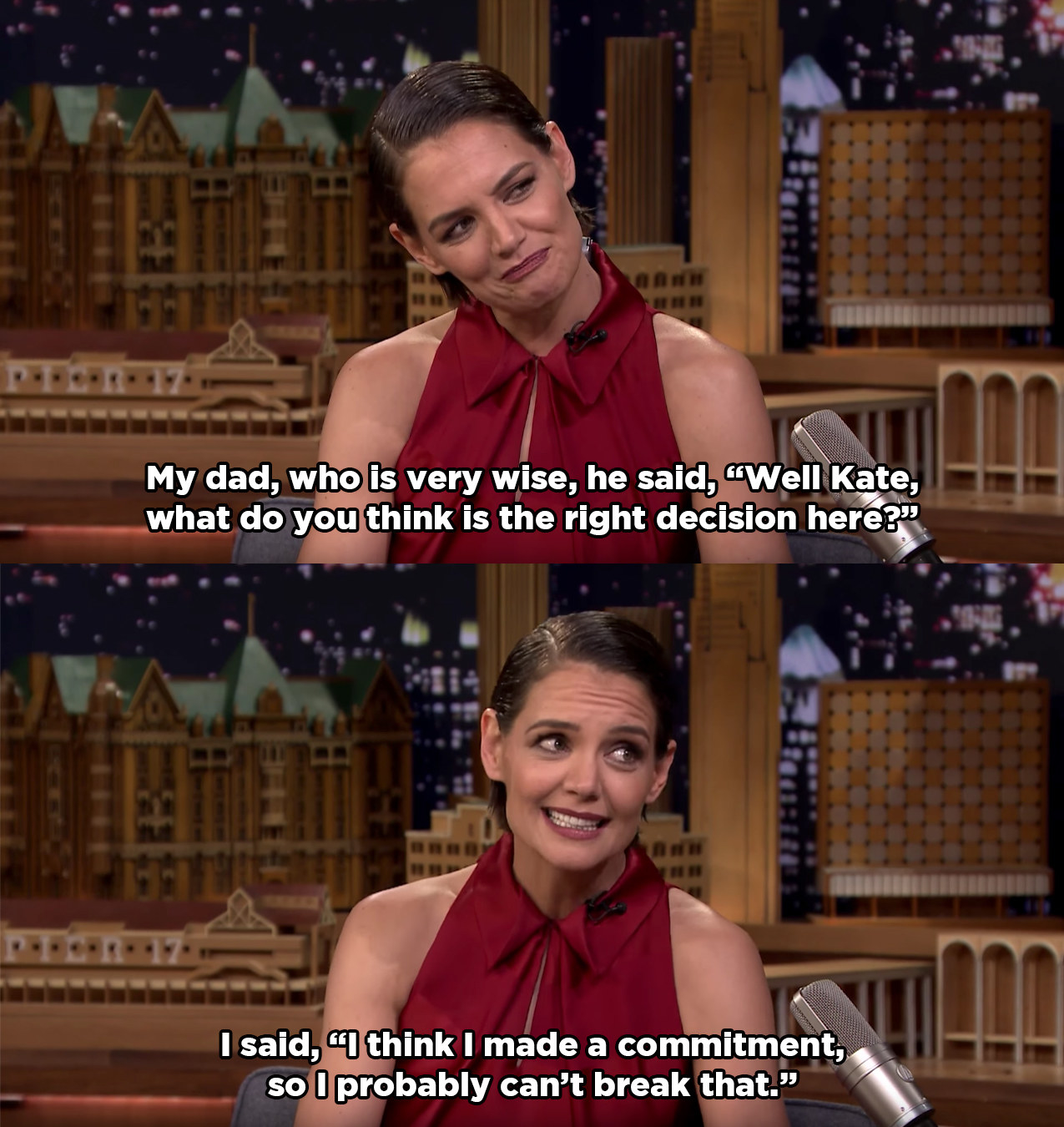 She said she couldn't go, and luckily the producers delayed the audition for her – but then something ELSE tried to sabotage her chances.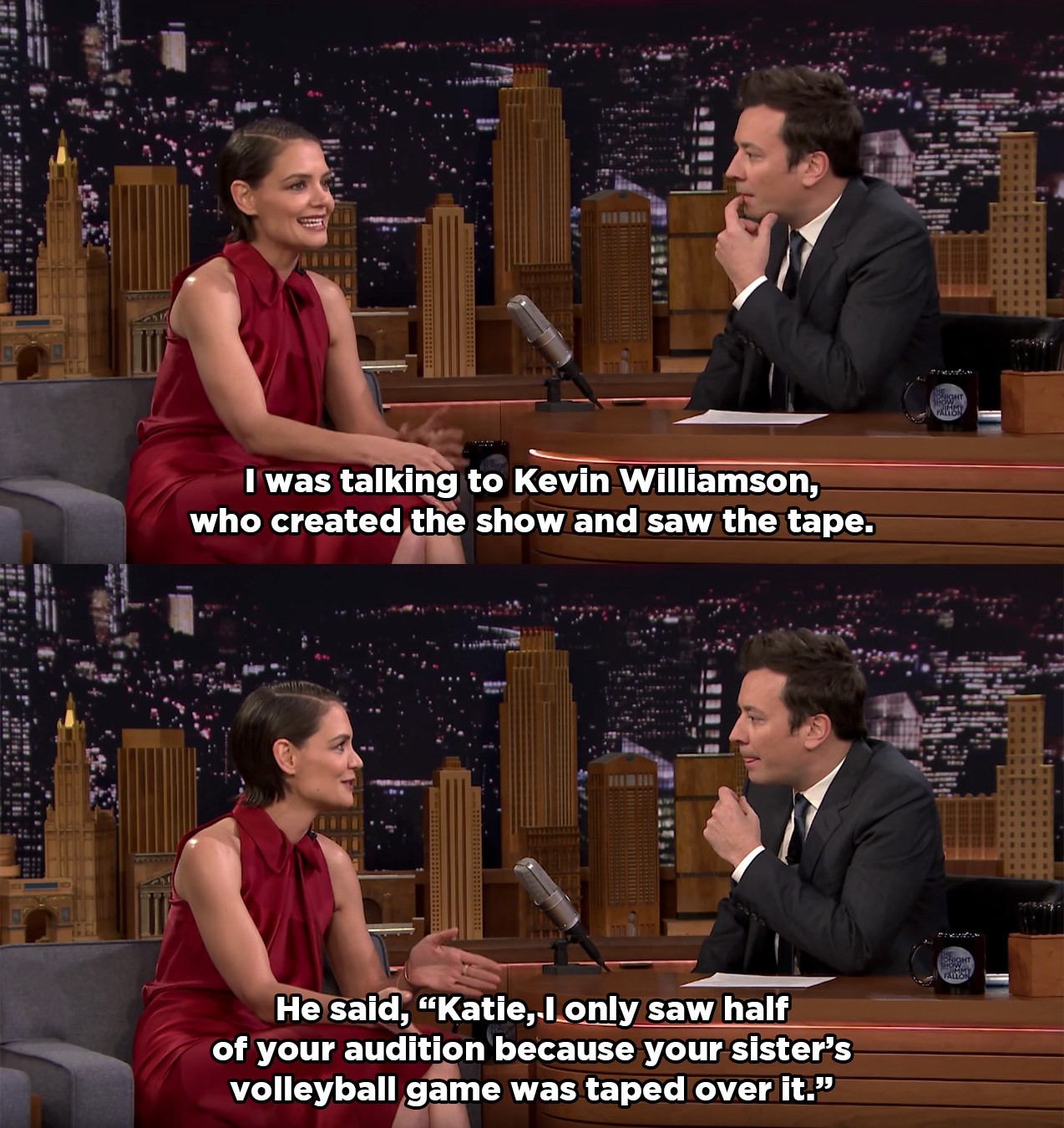 The '90s really was a different time.