If you've spent the last month or so blissfully unaware of the rumours regarding Pete Davidson, Kate Beckinsale, and their potential relationship, allow me to catch you up.
It all started at a Golden Globes afterparty where, according to several reports, Pete and Kate were getting flirty and even left ~at the same time~.
Of course, the whole thing has been pretty controversial, since Pete's highly publicised relationship with Ariana Grande only ended this past October.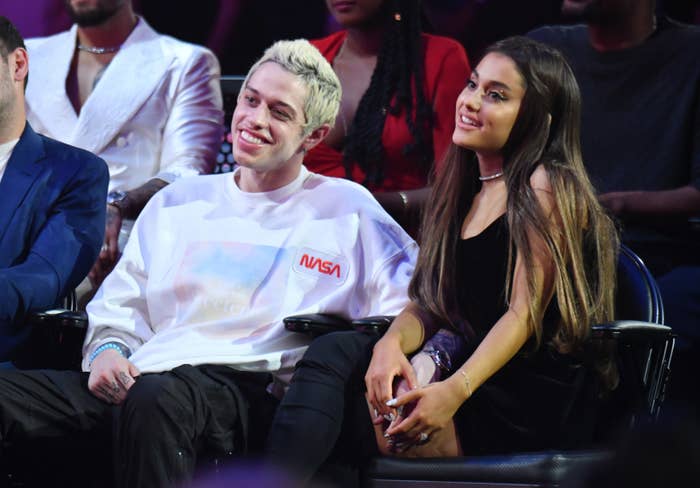 Well, ever since the rumours started swirling, people have been commenting on Kate's Instagram posts to share their thoughts on the situation. And she hasn't been holding back with her responses.
In the comments of a recent selfie, someone appeared to let Kate know they were "disappointed" with her decision to (maybe) date Pete.

But she wasn't about to let it slide, and responded — without confirming the rumours, of course — in the perfect way.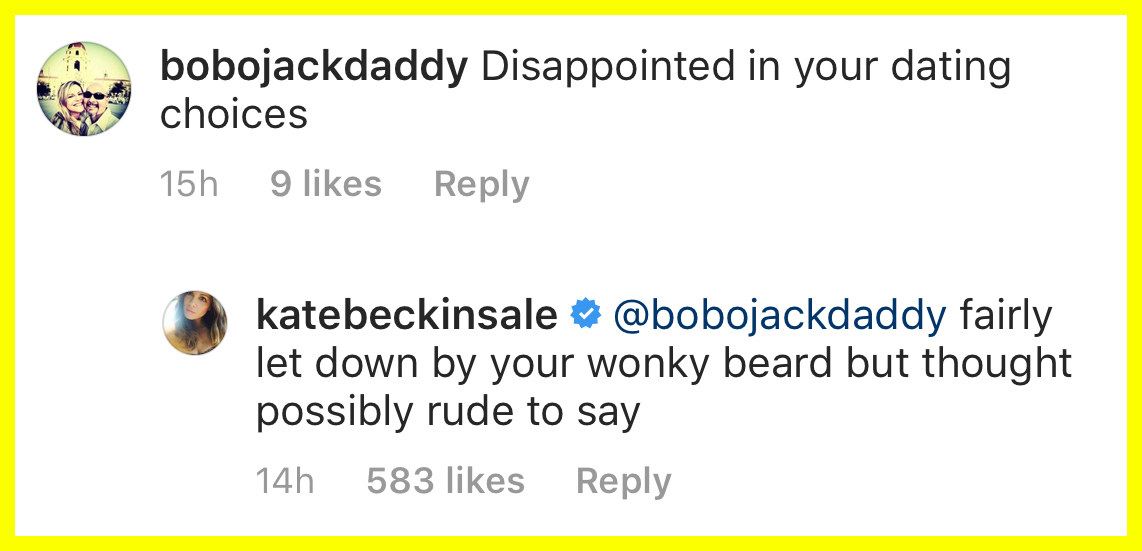 This isn't the first time Kate's responded to a comment like this. A few weeks ago, someone commented on an old photo of Kate's mother with this thought:

And, again, she responded in classic Kate Beckinsale style.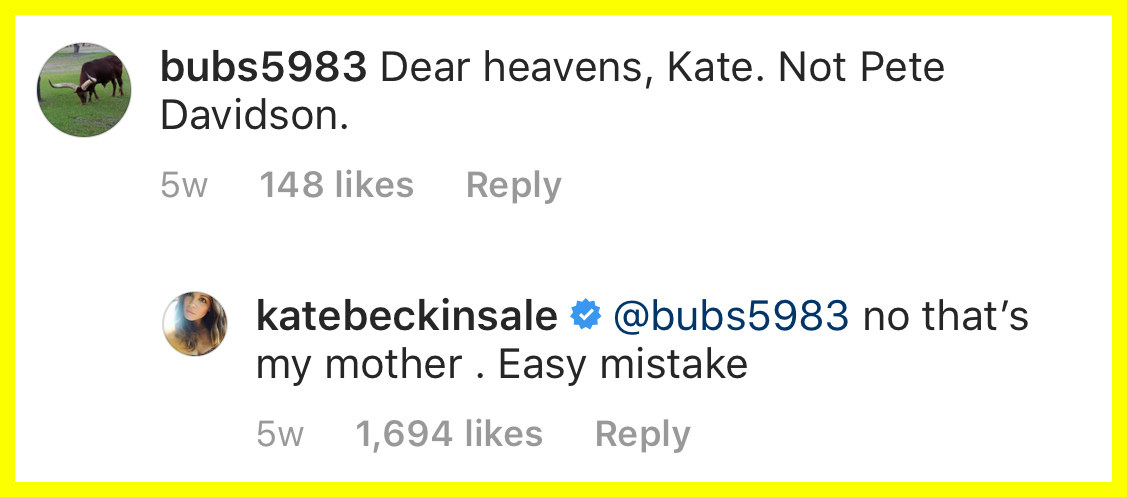 She doesn't just reply to criticism, though. Like in this instance, when someone joked that Kate was posing with a picture of Pete.
And she joined right in with the joke.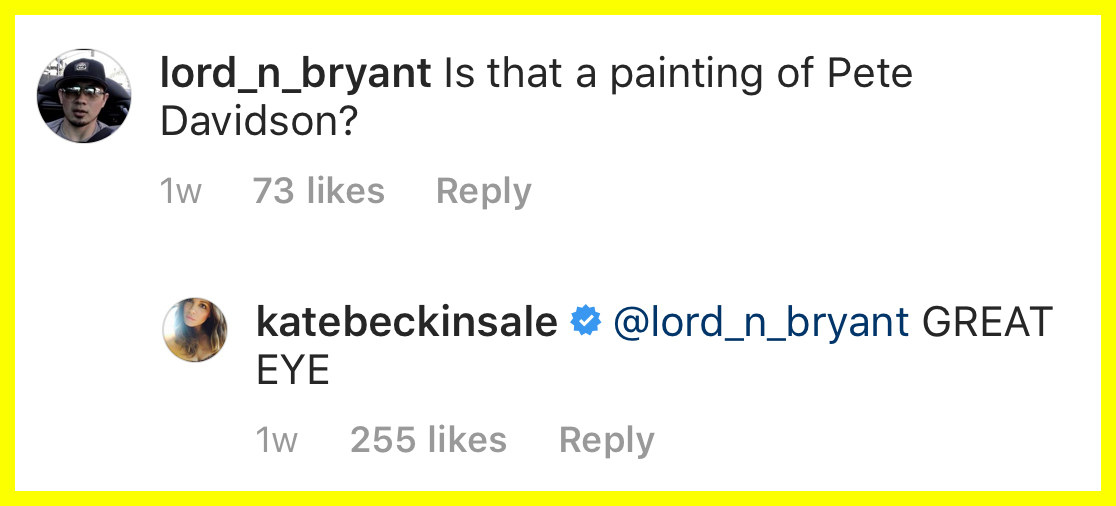 I guess we'll just have to keep waiting for these rumours to be confirmed — or otherwise. ¯\_(ツ)_/¯