You probably know Kat Von D as a tattoo artist and makeup entrepreneur. This past November, she also became a first-time mother after giving birth to a baby boy, Leafar.
Kat caused some controversy last June — while she was still pregnant — when she announced on Instagram that she wasn't planning to vaccinate her baby.
There was an immediate backlash to her comments, and many people said they'd be boycotting her makeup brand, Kat Von D Beauty.
Kat later addressed the situation in another Instagram post, insisting she and her husband "are NOT anti-vaxxers".
Now she's denied the accusations again. In a video uploaded to her YouTube channel, Kat says she and her family have been getting "a ton of hate" since her son was born in November.
"I am not an anti-vaxxer," Kat begins. "What I am is a first-time mother. I read everything, from ingredients in food to cleaning supplies and medicines. After doing a bunch of research [on vaccines] and reading the ingredients, naturally I experienced some hesitancy."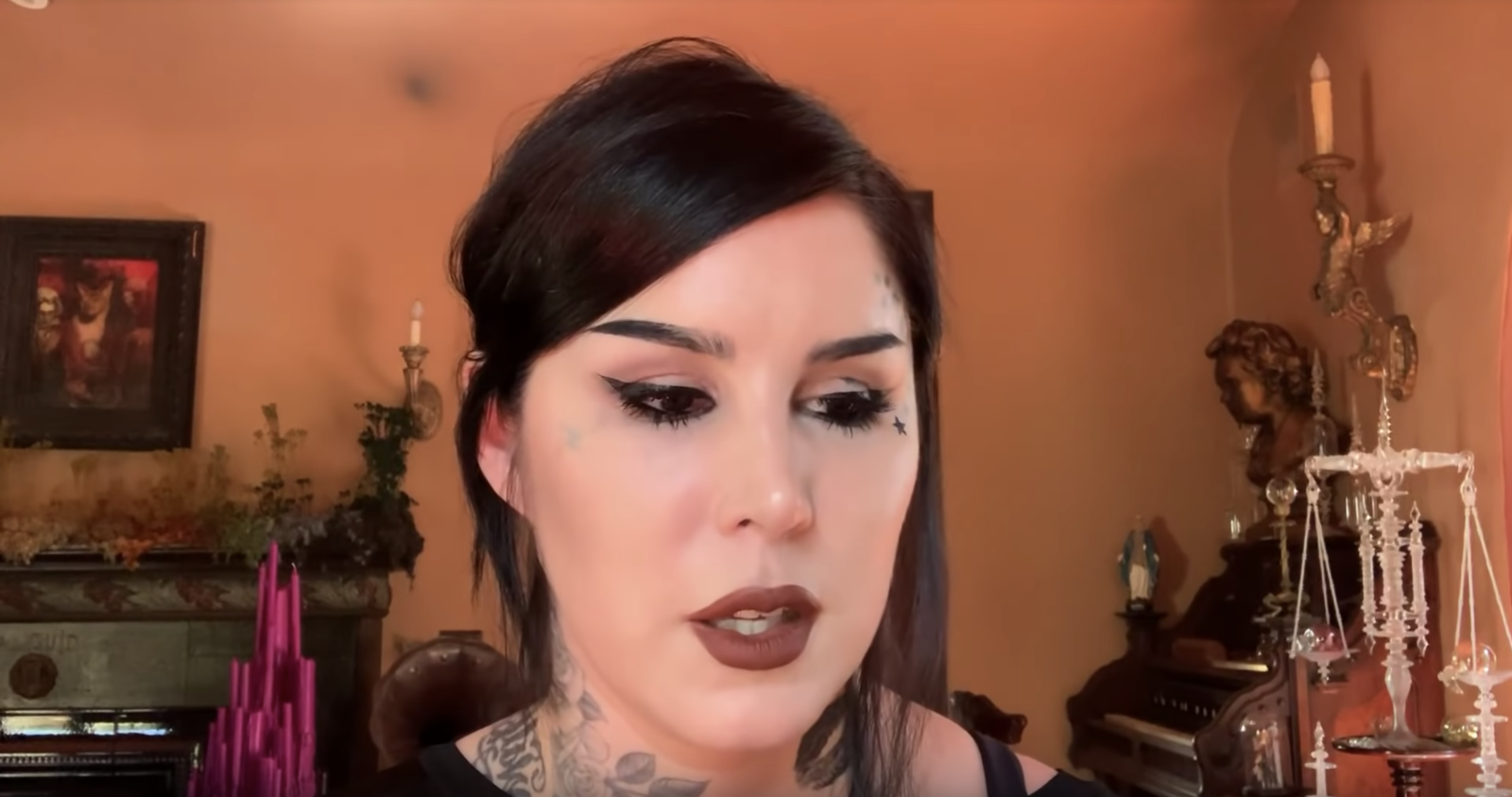 She then says she and her husband will no longer publicly discuss their decision to vaccinate — or not vaccinate — their child.
If I would have known that I would have let so many people down with that, I would have never ever shared where we were at with it at that time. Since then we, as parents, have decided to consult with our paediatrician and just let him educate us and guide us. Unlike before, I have learned my lesson, and I am choosing not to make our decision — or any of our baby's health records — public.
In the same video, Kat also addresses accusations of racism, saying the comments she receives calling her and her family Nazis are "extremely offensive and super hurtful" because she, herself, is "a proud Latina".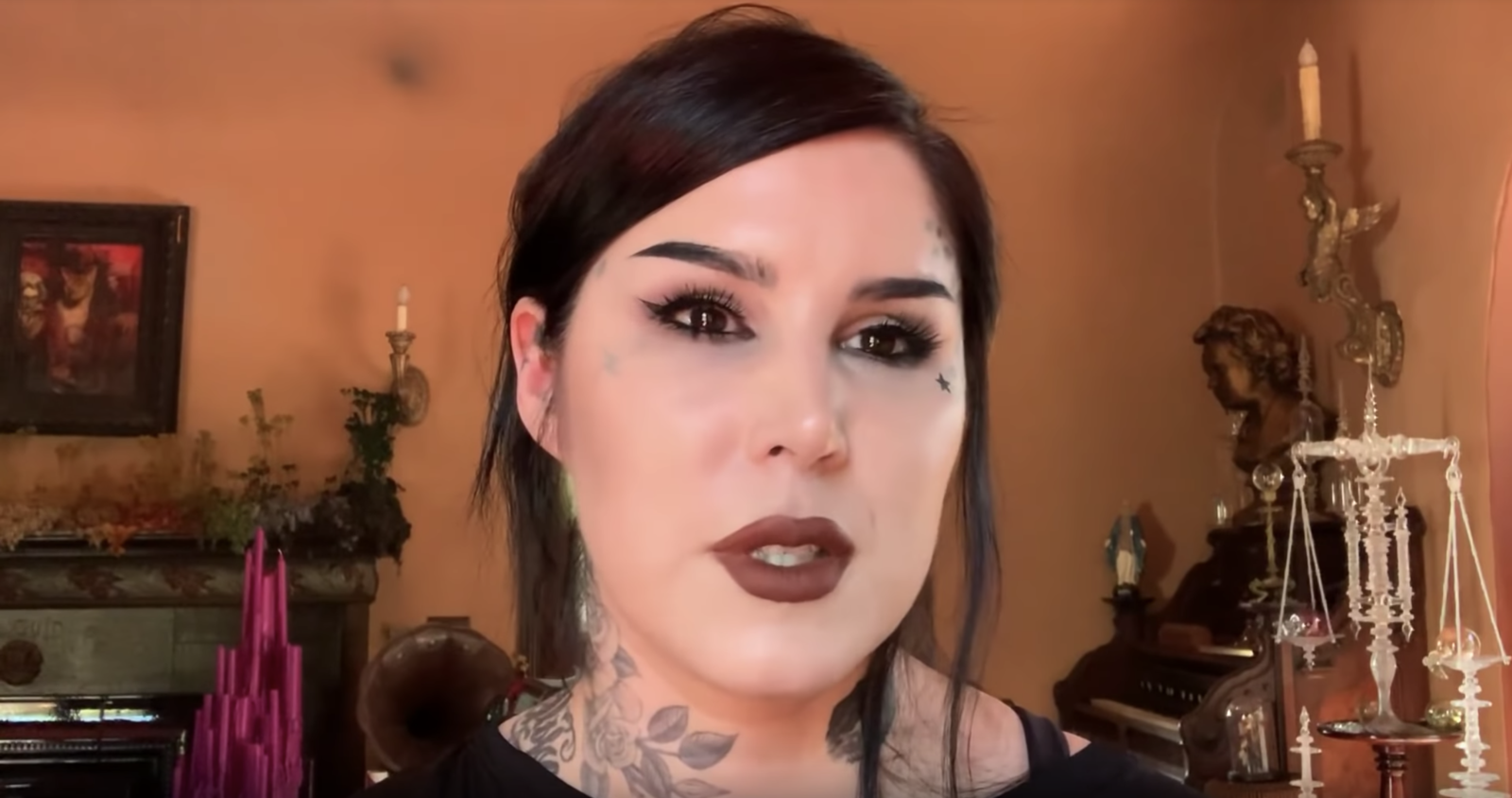 She went on to say that the accusations stem from a decade-old photo of her signed with an anti-Semitic message, which she claimed was forged and distributed by a former colleague in an attempt to get her Miami Ink spinoff show, LA Ink, cancelled.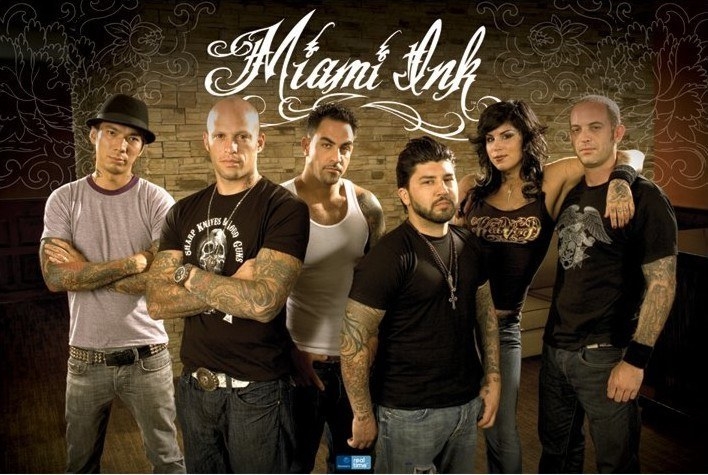 According to Kat, the network concluded the handwriting wasn't hers and told her to let the situation blow over.
"It was fucking crazy," she says. "I was in my early twenties, and just overnight I was falsely branded as an anti-Semite."
While she's mostly avoided speaking about the subject for the last decade, Kat says having her son made her realise she needed to tell her side of the story.
While many of the comments on Kat's Instagram post about the video were supportive, some people weren't impressed.
And many said the fact someone's Latina doesn't mean they can't be anti-Semitic.
Others pointed out that she simply avoided the anti-vaccination accusations rather than actually address it.