It's been basically impossible to avoid the drama over the last few days, so I'm sure you know by now that Khloé Kardashian recently called it quits with boyfriend Tristan Thompson after it was alleged he cheated on her with Kylie Jenner's best friend, Jordyn Woods.
After days of speculation about what really happened that night, last Friday Jordyn made an appearance on Jada Pinkett Smith's show Red Table Talk to share her side of the story.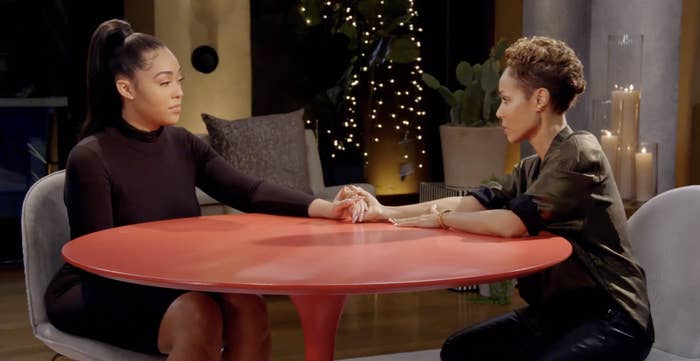 Over the course of 30 minutes, Jordyn admitted that while nothing explicitly shady happened during the party itself, Tristan did kiss her when she left his house in the early hours of the morning.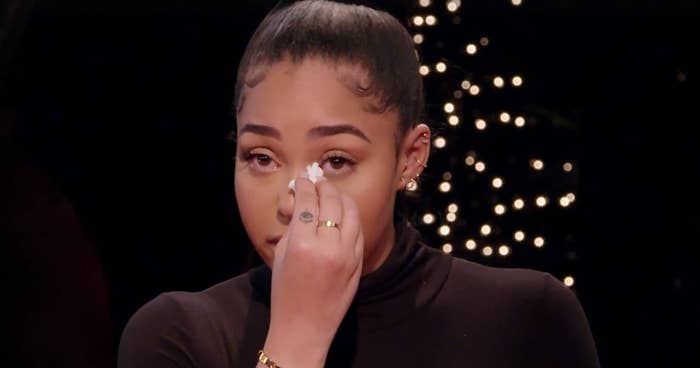 One of the biggest bombshells of the interview was when Jordyn straight up said she ~knows~ that she is "not the reason" Khloé and Tristan are no longer together.
Of course, Khloé hopped on Twitter to have her say, insisting Jordyn IS the reason she broke up with Tristan and also alleging Jordyn never called her to apologise.
Now it looks like Khloé's taken a big step to prove she's ready to move on from Tristan completely.
Almost two weeks since the allegations first broke, Khloé has officially unfollowed Tristan on Instagram — which is definitely a big deal in the world of Kardashian.
She unfollowed Jordyn almost immediately after the rumours started — again receiving backlash for what some saw as unfairly placing the blame on Jordyn's shoulders — but, since admitting Tristan was in the wrong, it looks like Khloé's saving some of that energy for him too.
They've also all unfollowed Jordyn. Except one.
So, it looks like there may still be some hope of a Kylie/Jordyn reconciliation — but something tells me we might not be able to say the same for Tristan.