On Saturday, Diddy posted a photo on Instagram in memory of his ex-girlfriend Kim Porter, who died in November at the age of 47.
In the emotional caption accompanying the photo, Diddy revealed it had been taken the first time he told Kim he loved her.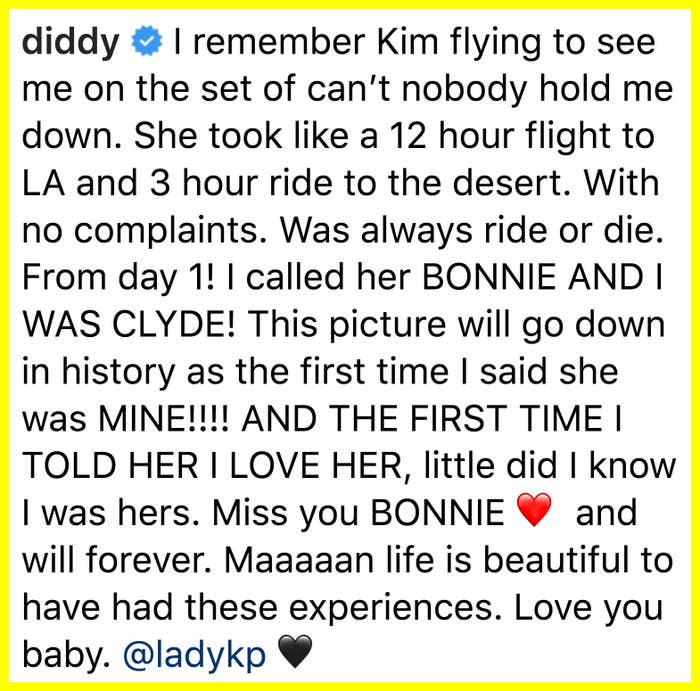 And, OK — bear with me for a second. You may remember that, at the end of January, Justin Bieber launched his Holes-esque streetwear label "Drew".
The line is characterised by neutral tones and tie-dye, and people seem to like it, because everything on the website is currently sold out.
Well, Justin apparently saw a resemblance between his clothing line and the outfit in the photo Diddy posted for Kim, and took it upon himself to repost it on his own Instagram account using the hashtag #diddyfordrewhouse.
There was an immediate backlash to the post, with many, many people calling it "disrespectful".



Several people called for Justin to delete the post.


"Disrespectful to re-use a photo Diddy used on a memorial post to promote a brand," one person wrote.

When one person said Justin probably didn't read the caption and would never have been intentionally disrespectful, another replied, saying if that was the case he should have deleted the post as soon as he realised.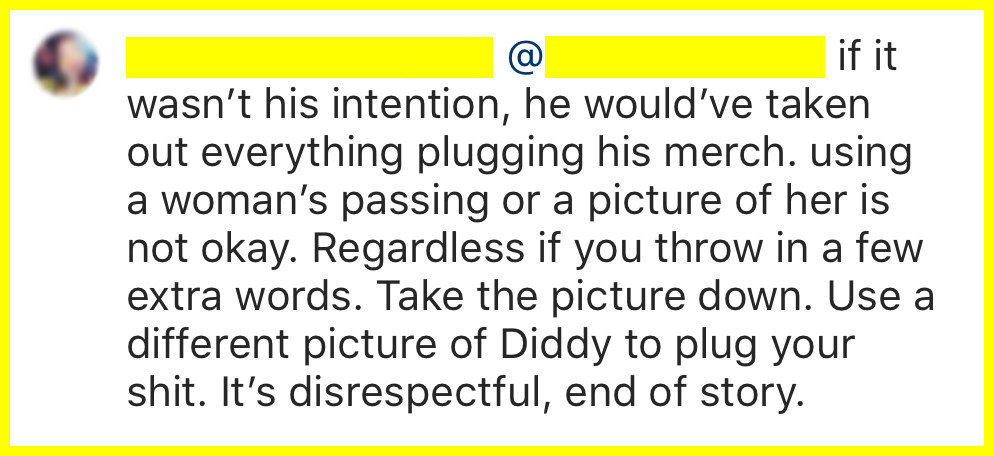 But then Justin himself appeared in the comments replying to THAT person, and saying they were wrong.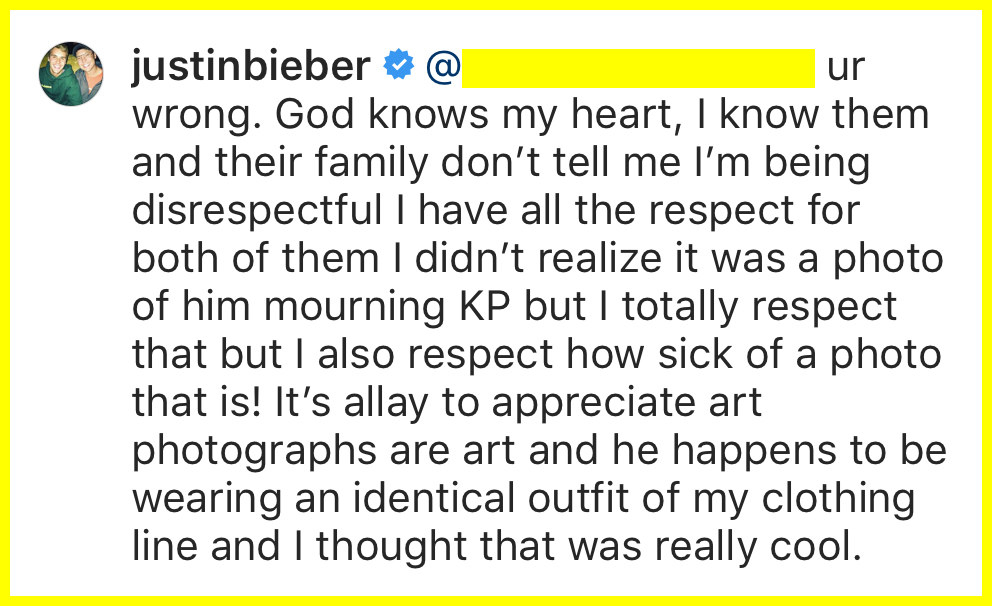 A representative for Justin Bieber has been contacted for further comment.