People are not happy with Justin Bieber after he posted this photo to Instagram, saying that his reported girlfriend Hailey Baldwin "made [him] get corn rows like an absolute douche bag".
He also posted this photo to his Shots account.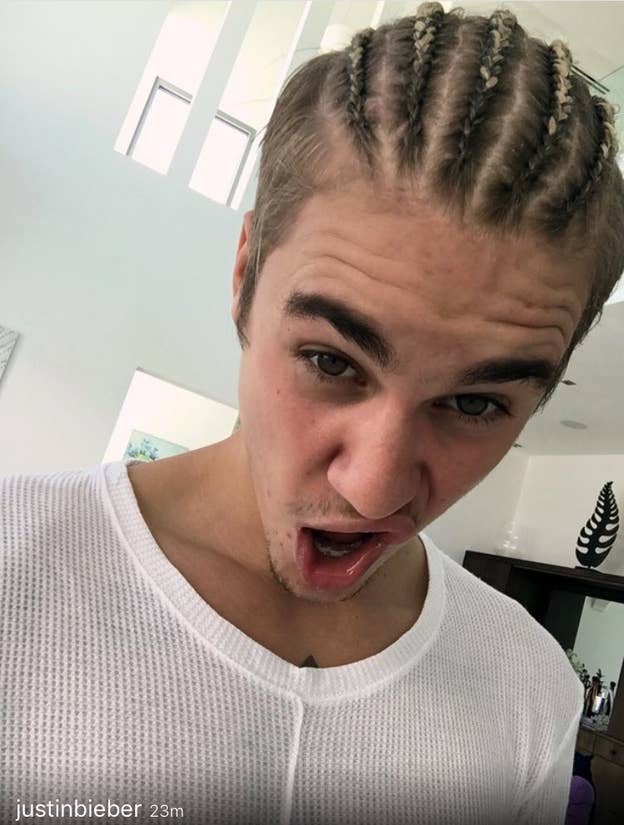 People on Twitter – including Bieber's fans – have since called out the singer for cultural appropriation:
Some people did come to his defence, however.
This isn't the first time Justin has been involved in something like this. In July of last year, the musician came to Kylie Jenner's defence after she posted a similar photo to her Instagram account.
Justin commented on the photo after Kylie was criticised for her hairstyle, arguing that "saying she's being racist because she wants her hair in braids is ridiculous".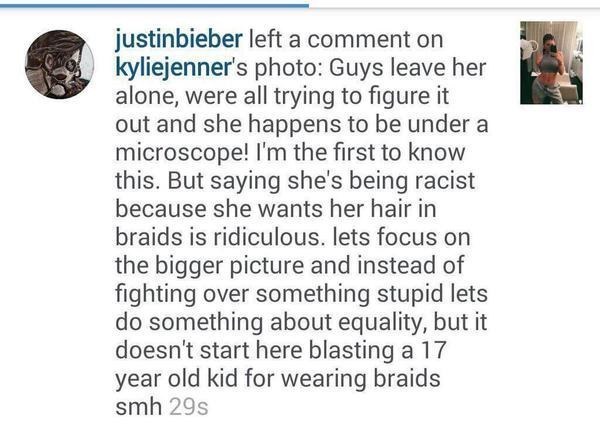 He was also criticised back in 2014 after a video surfaced of him telling a racist joke, for which he issued a formal apology.
Looks like some people aren't going to forgive and forget this time.