In case you missed it, Jordyn Woods recently made her comeback to Instagram after the whole drama surrounding her, Khloé Kardashian, and Khloé's (now ex-)boyfriend Tristan Thompson.
After the dust had settled, Jordyn posted two simple selfies on Instagram alongside some words of wisdom that may have referenced her feelings about the drama.

And while she's continued a steady stream of Instagram posts since making her comeback, Jordyn's Twitter account has remained completely inactive.
But yesterday, Jordyn made a surprise appearance on Twitter, retweeting some screenshots of her younger self in the music video for family friend Will Smith's "Black Suits Comin'".
Of course, Jordyn's fans were super excited to finally see her make her return to Twitter.
And Jordyn liked some of the supportive tweets, including one that said she'd made her comeback "looking like a whole meal".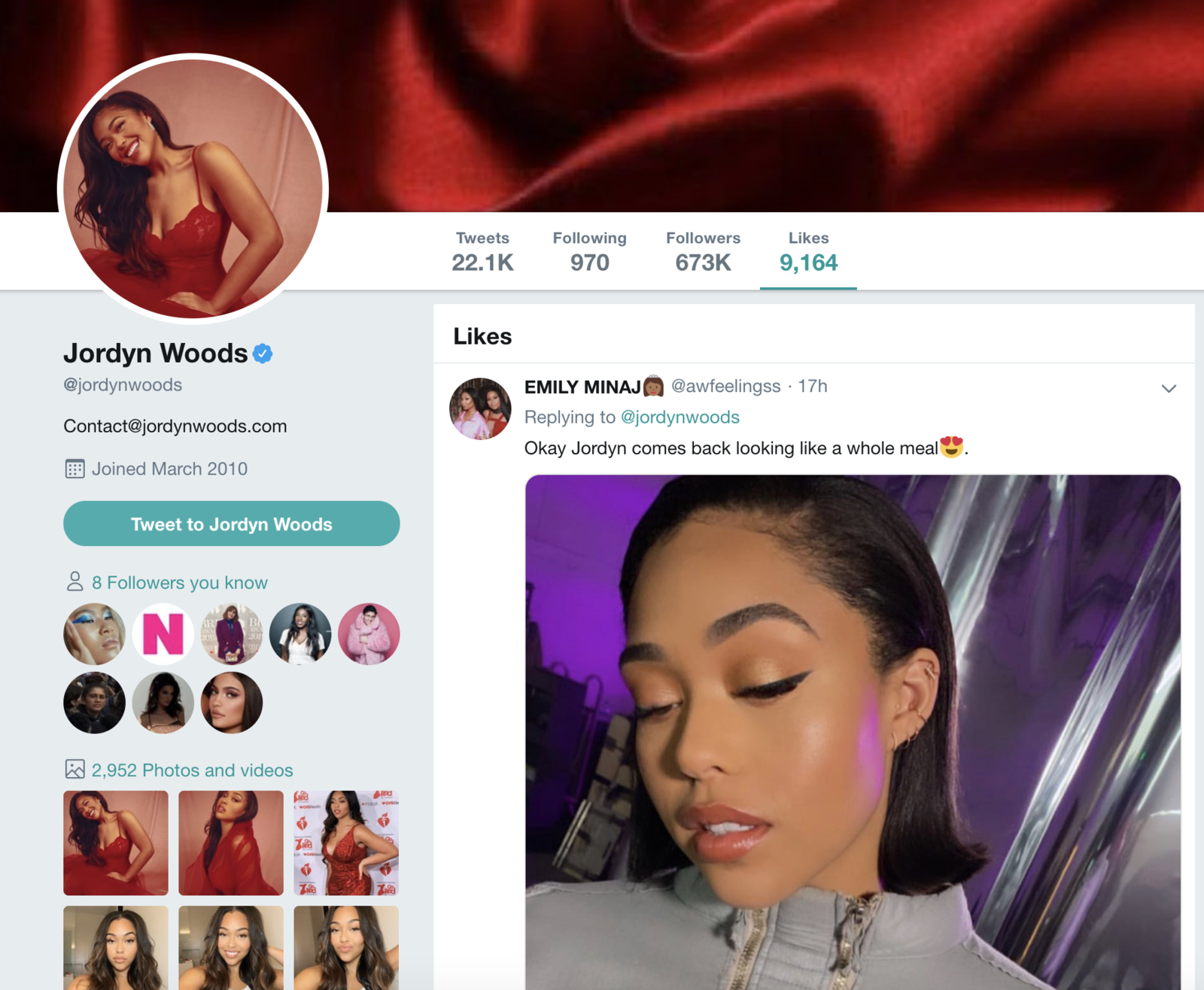 In fact, it appears Jordyn's been liking some very ~interesting~ tweets since the whole Tristan scandal happened. And I think it's time we all take a look at them.
First of all is this tweet, which called a brand "disgusting" for sharing a meme indicating Kylie Jenner paid for Jordyn's lifestyle before the scandal happened.
Then Jordyn appeared to show her support for this tweet, which praised her success while Khloé faced criticism for sharing a photo encouraging people to "love thy racist neighbor".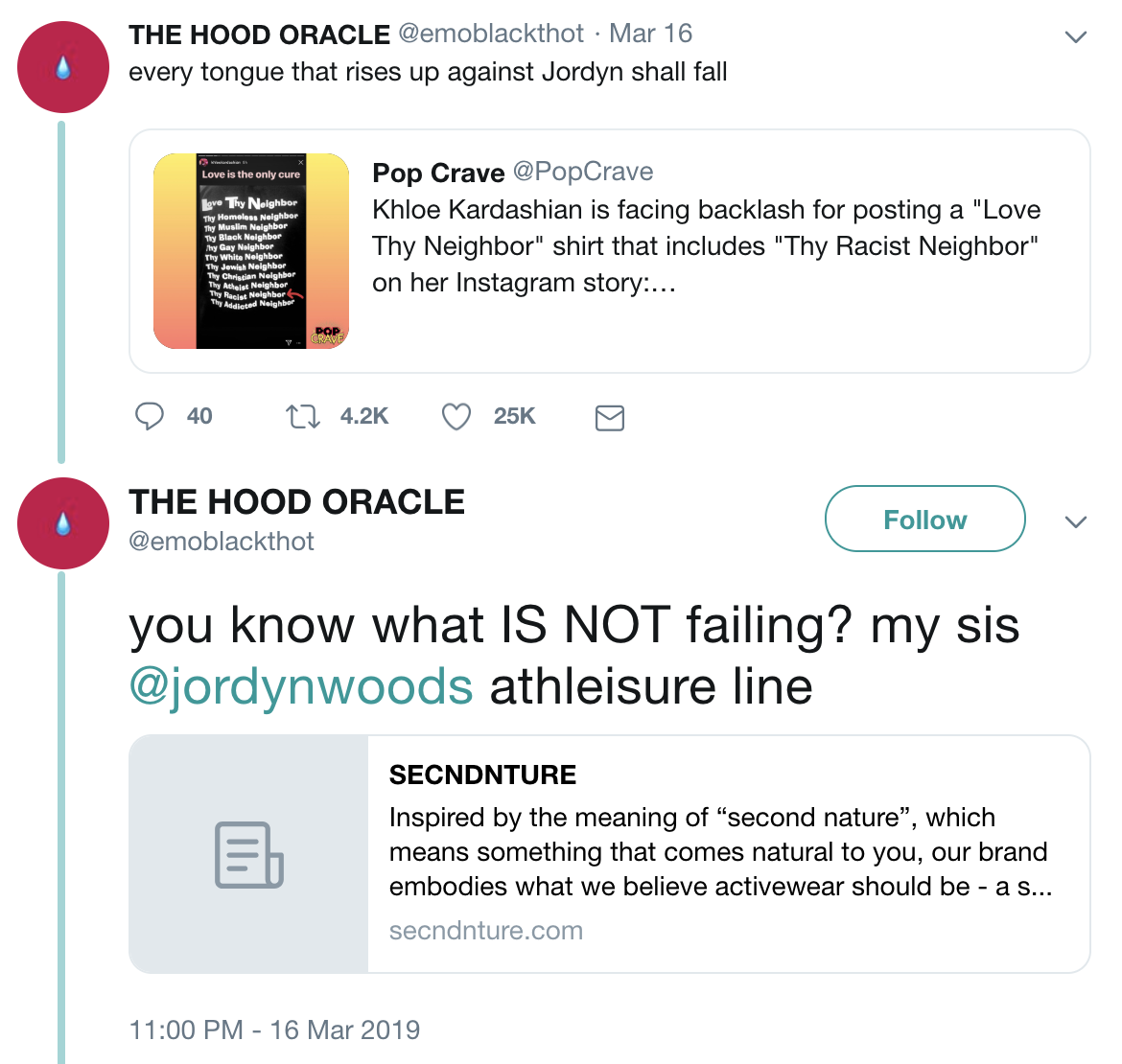 But Jordyn's likes haven't all referenced the scandal so explicitly. She's also been appreciating some words of wisdom like these:
"One opportunity can change your whole life, your whole journey," one said. "Just make sure you're prepared."
And she also liked a tweet from Yoko Ono that simply said, "Insist on being you."
This tea really is delicious.
A representative for Jordyn Woods has been contacted for comment.