Let's cut to the chase: The day we've all been waiting for has finally arrived. The Jonas Brothers wrapped up their weeklong appearance on the Late Late Show with a segment of Carpool Karaoke.
Obviously, they took the time to sing along to some of their most iconic bops, including "Burnin' Up", "Lovebug", and "When You Look Me in the Eyes."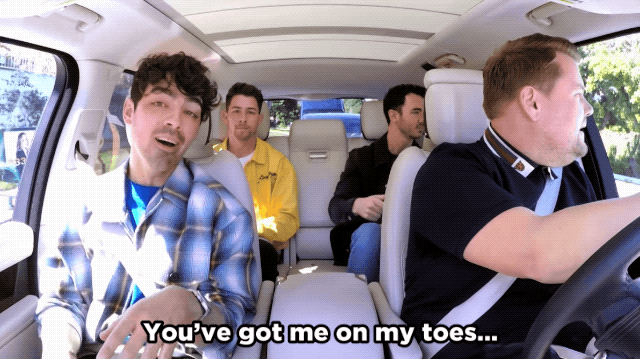 The band also took a lie detector test to air out any secrets they may have been keeping from one another since their breakup back in 2013.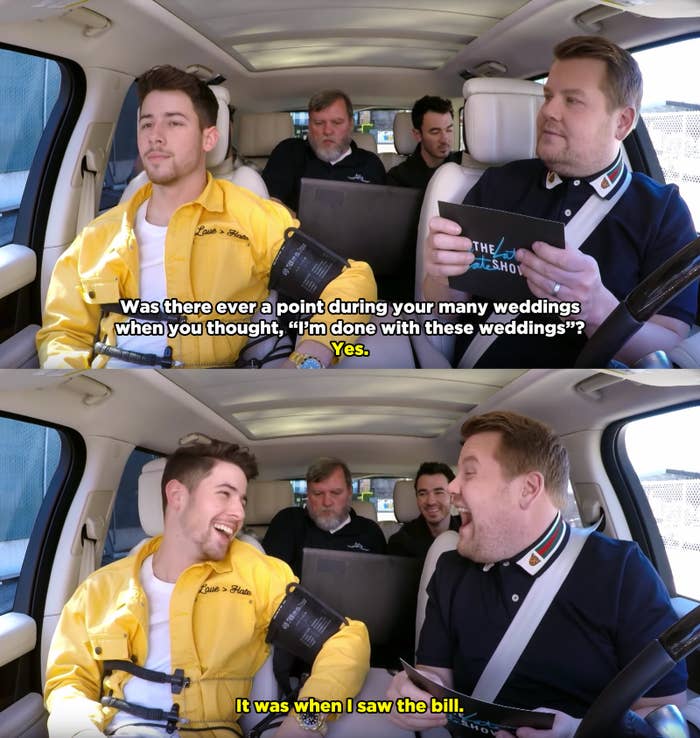 And, of course, eventually the conversation turned to those famous purity rings.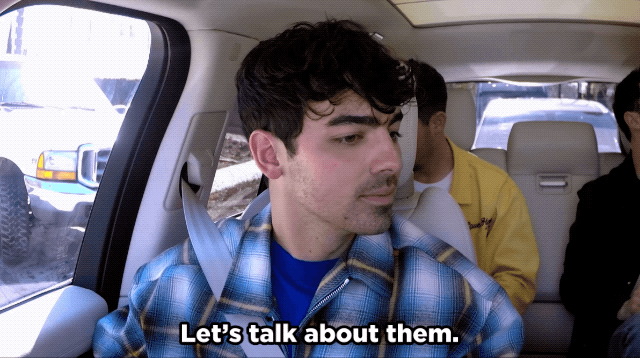 If you didn't know, the brothers wore purity rings for years as a promise to abstain from sex until they found ~the right person~. It was honestly a whole thing.
But, during Carpool Karaoke, Joe explained the rings were never supposed to be a thing. In fact, they never planned on talking about them publicly at all.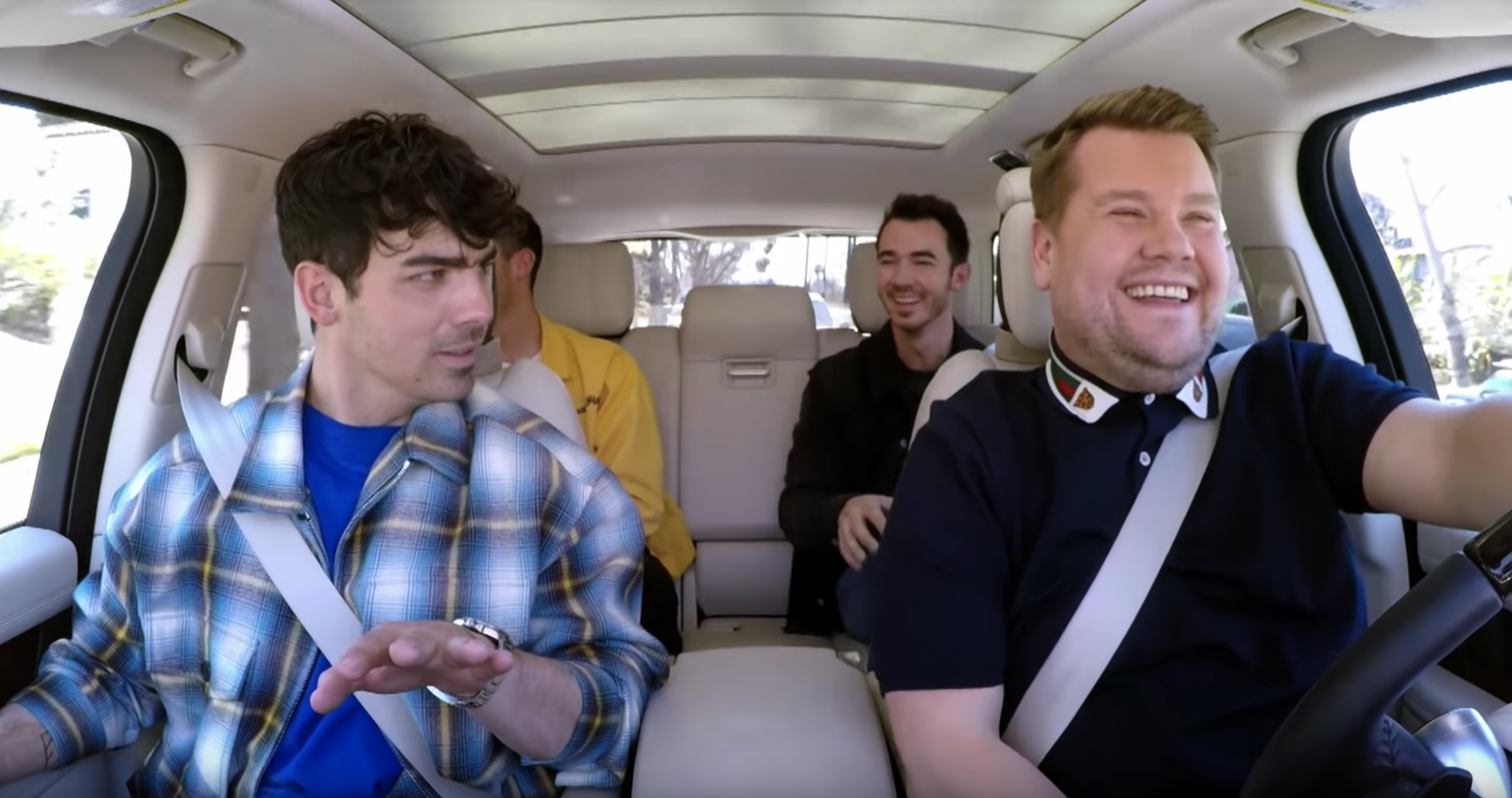 "The next thing you know it's the Jonas Brothers... and their purity rings," he continued. "That was what people ran with forever, that was the running joke."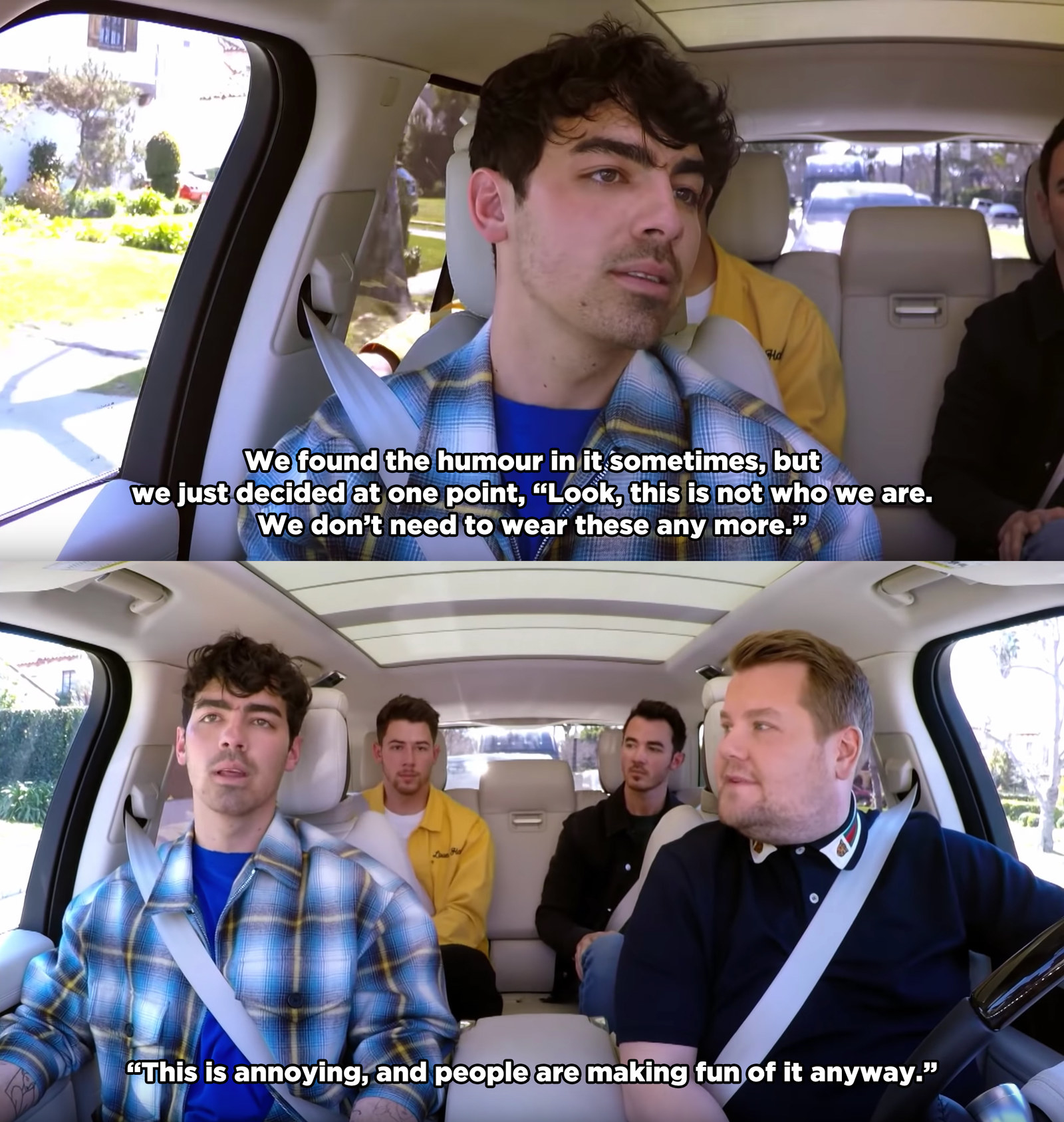 So they decided the purity rings were no longer for them. And, if you're curious, now we know who was the first to take his off.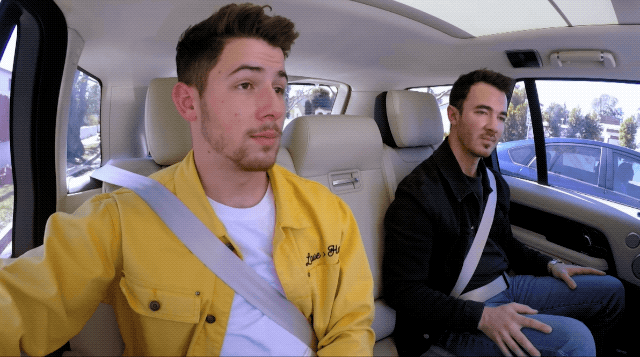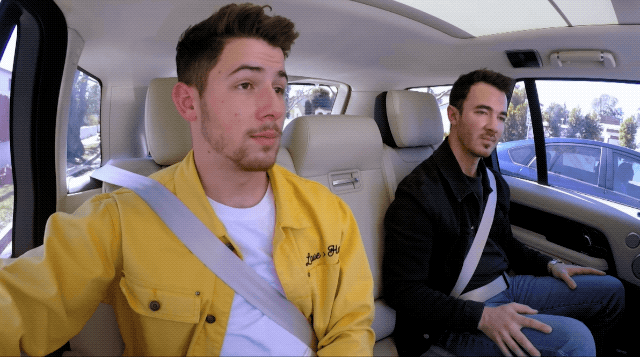 I think I speak for all of us when I say...