Hey there! So tonight's the night of the MTV Europe Music Awards, and Joe Jonas' band DNCE are there to perform their new song, "Body Moves".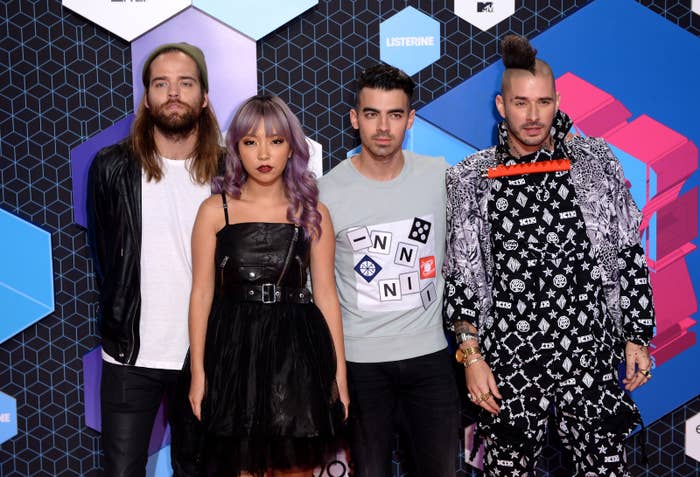 Their performance was pretty great, but there was only one thing I could focus on: THEY WERE JUMPING AROUND ON A GIANT GLASS FLOATING STAGE.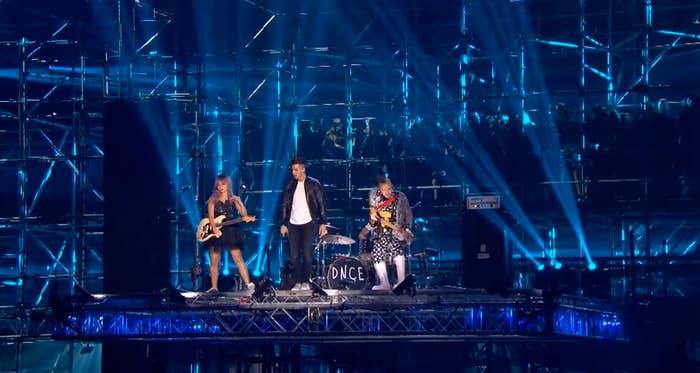 THIS IS DANGEROUS. THIS IS UNSAFE.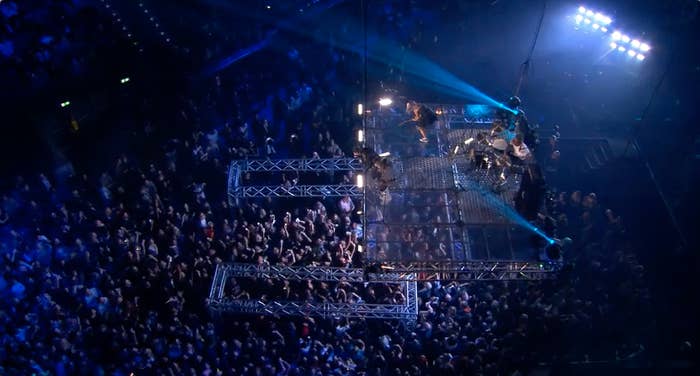 SOMEONE CALL THEIR MOTHERS.
LOOK AT THIS DUDE JUMPING UP AND DOWN AS IF HE'S NOT STANDING ON A VERY PRECARIOUS GLASS PLATFORM.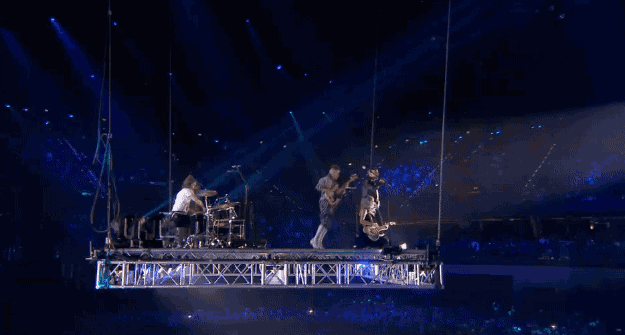 People were ANXIOUS AS HELL about the entire thing.
😭😭😭😭😭😭😭😭😭😭
Rather you than me-N-C-E.
Please wrap yourselves in cotton wool next time, guys, for all of our sakes.