In case you somehow missed it, Joe Jonas recently got married to Sophie Turner, and the whole thing was iconic.
The wedding was held in the Little White Wedding Chapel in Las Vegas after the Billboard Music Awards in May and was officiated by an Elvis impersonator, because of course it was.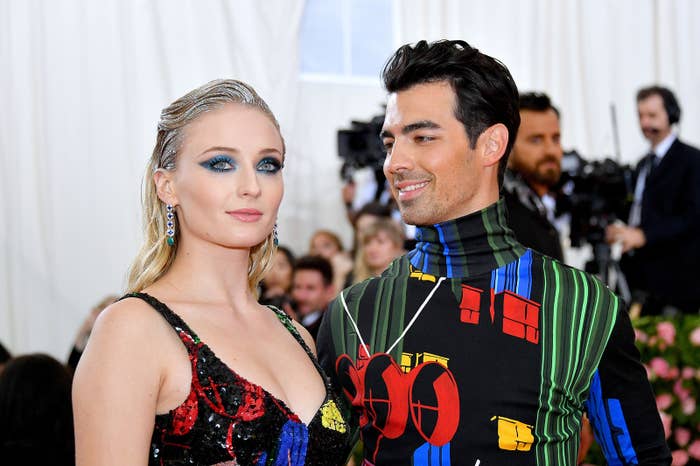 But it was actually the first of two weddings — the Vegas event was what Jonas called "the legal portion of the marriage", and they'll be having another ceremony later this year to celebrate with close family and friends.
Which is why Jonas recently had his bachelor party in Ibiza, even though he and Turner are already married.
Well, the Jonas Brothers made an appearance on the Tonight Show on Wednesday, and Joe, Nick, and Kevin revealed what exactly went down during the trip.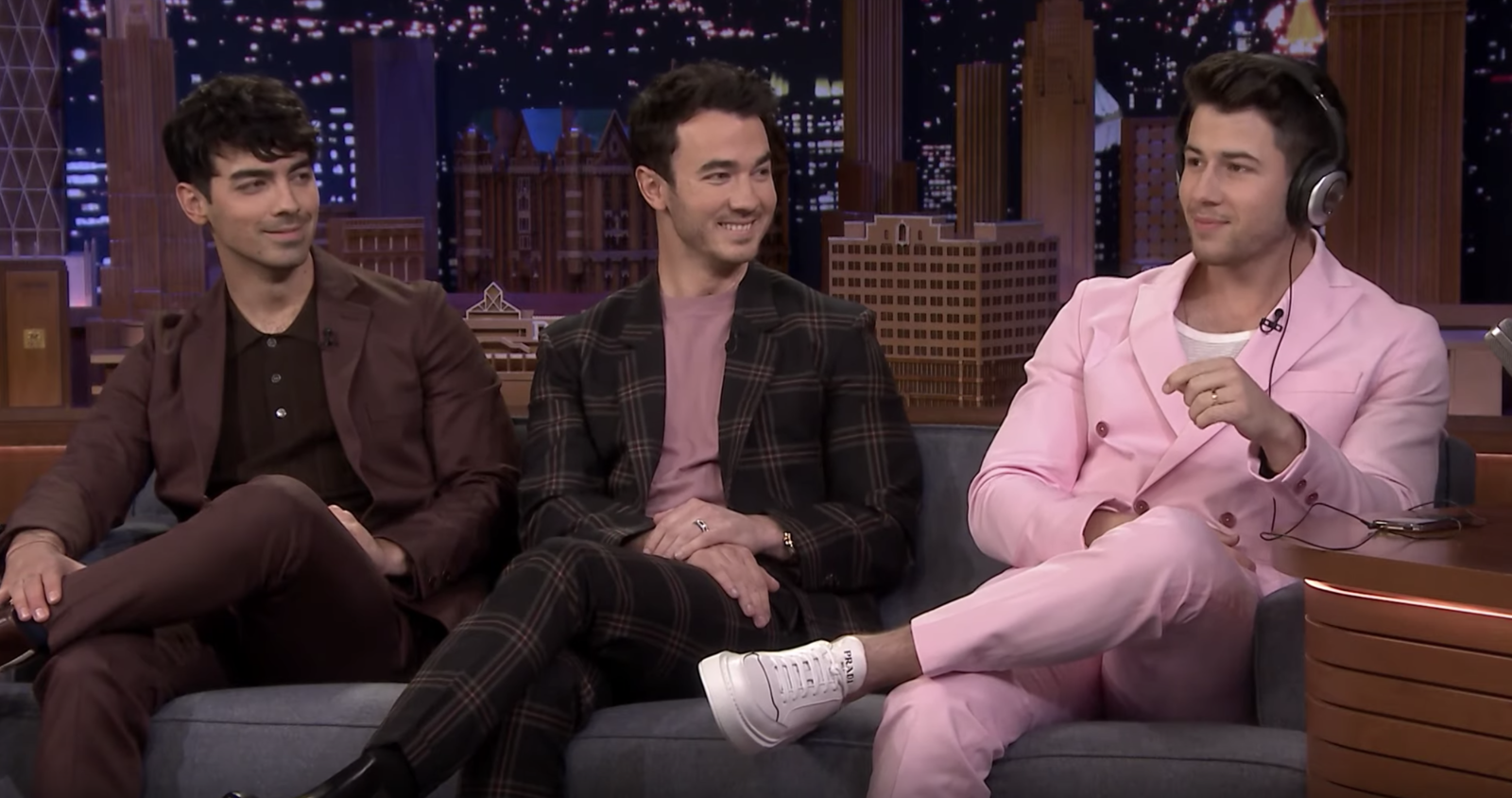 During a segment called "Know Your Bro", Nick and Kevin were asked to reveal the craziest thing that happened at Joe's bachelor party. And apparently, things got pretty wild.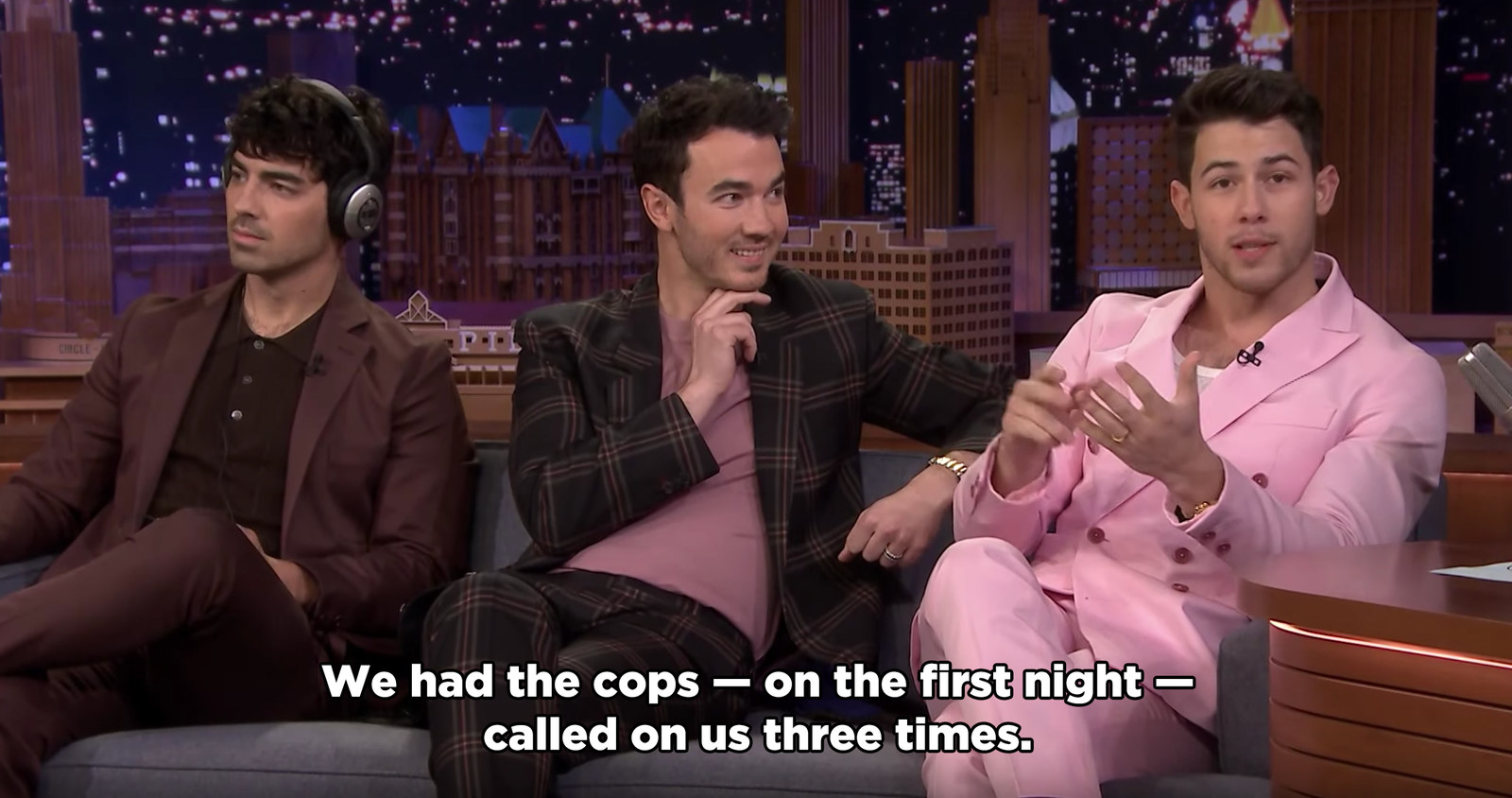 "Joe ripped off his shirt in a nightclub and proceeded to rip off two of his friend's shirts in the nightclub," Nick went on.
Joe was fine without his shirt, though, because he just fashioned another item of clothing for himself instead.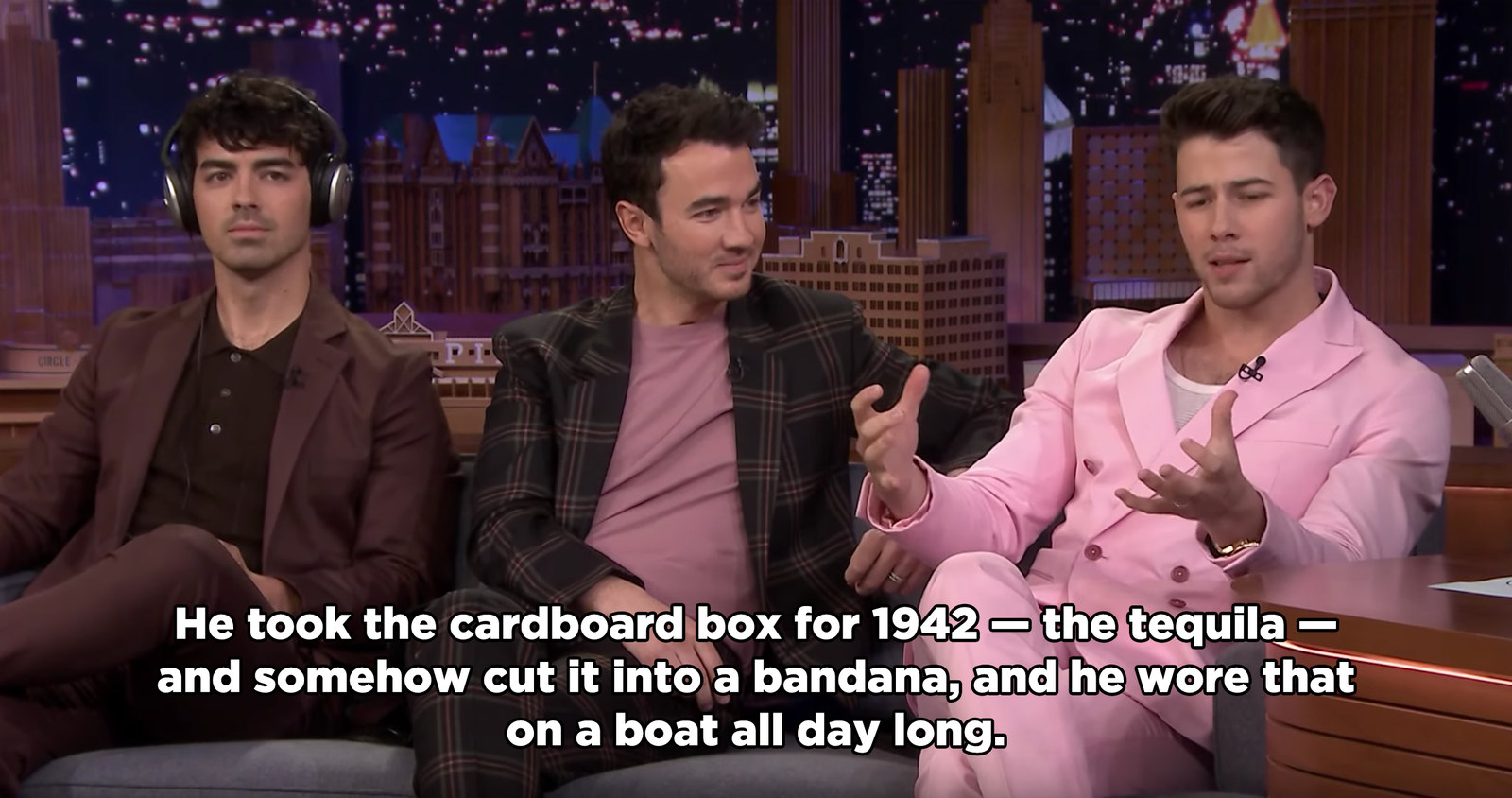 First of all, this was Joe's reaction when he took off his headphones and heard the question:
But he knew his answer immediately.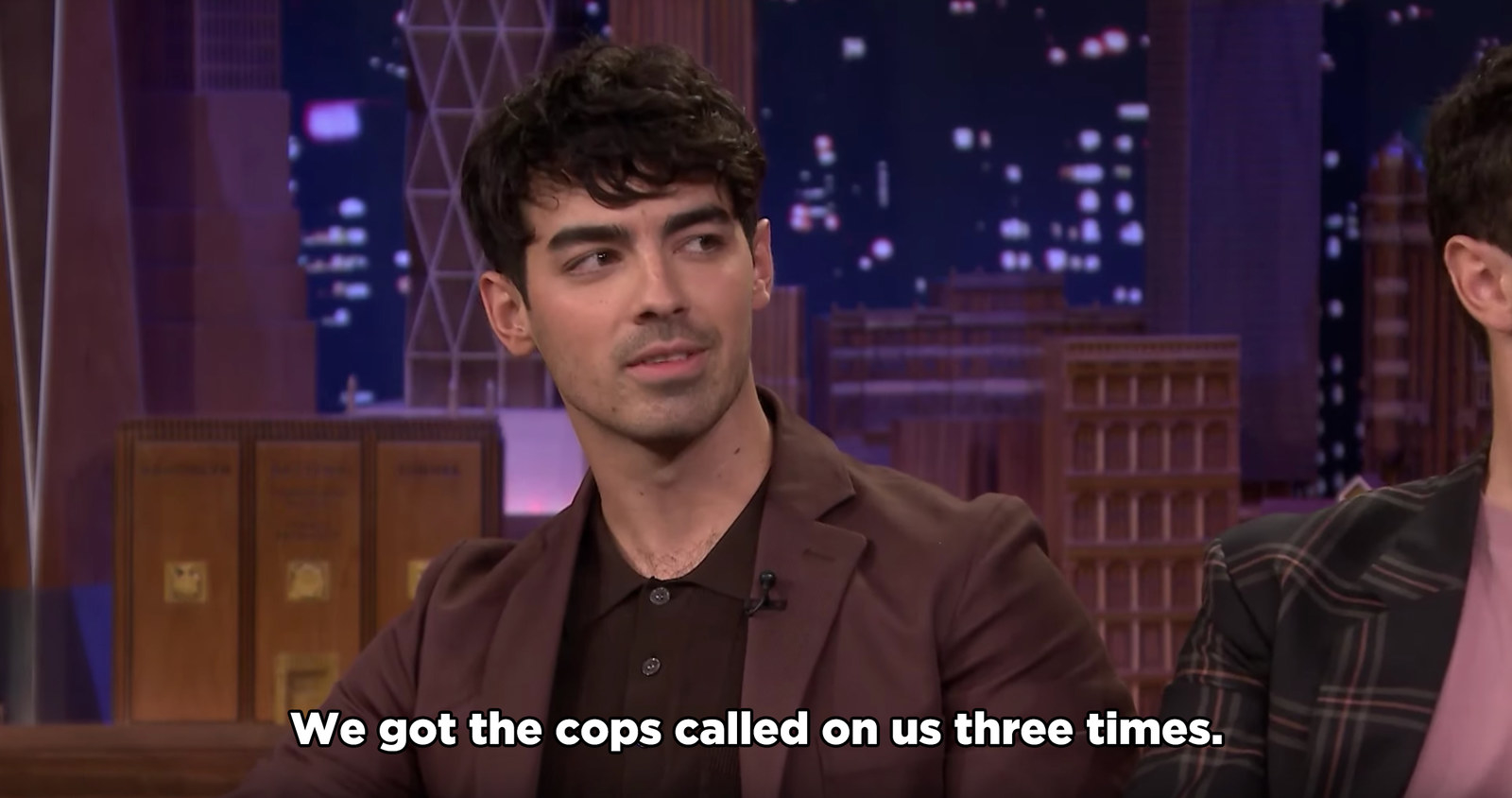 Sounds pretty damn wild, to be honest.