So, Jennifer Lawrence was in London yesterday promoting her new movie, Red Sparrow. At one point, Jen and the rest of the cast had a photocall on the roof of a fancy hotel.
But when photos of the cast and director posing as a group emerged online, people were quick to notice the stark difference between the way the men were dressed and the way Jen was dressed.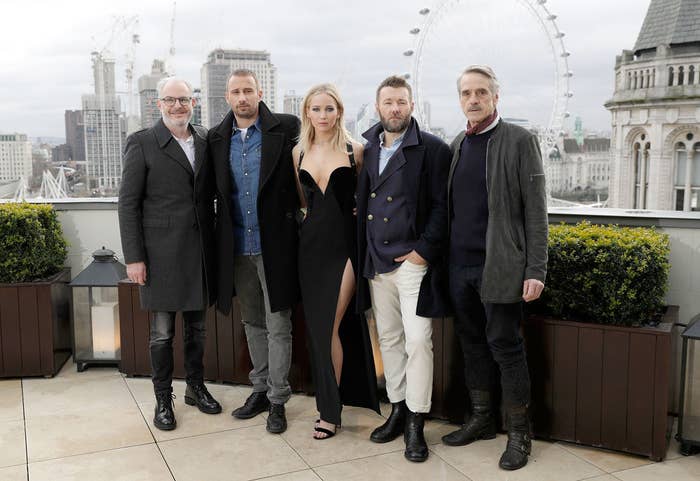 One tweet, which now has almost 12,000 likes, called the image "quietly depressing and revealing".
And the same person said if the situation were equal, Jeremy Irons (the guy on the far right) should've been wearing assless chaps.
Basically, there were a lot of people calling for Jen to be offered a coat.
But now Jennifer has responded to the controversy in a post on her Facebook page, calling it "utterly ridiculous" and saying she is "extremely offended".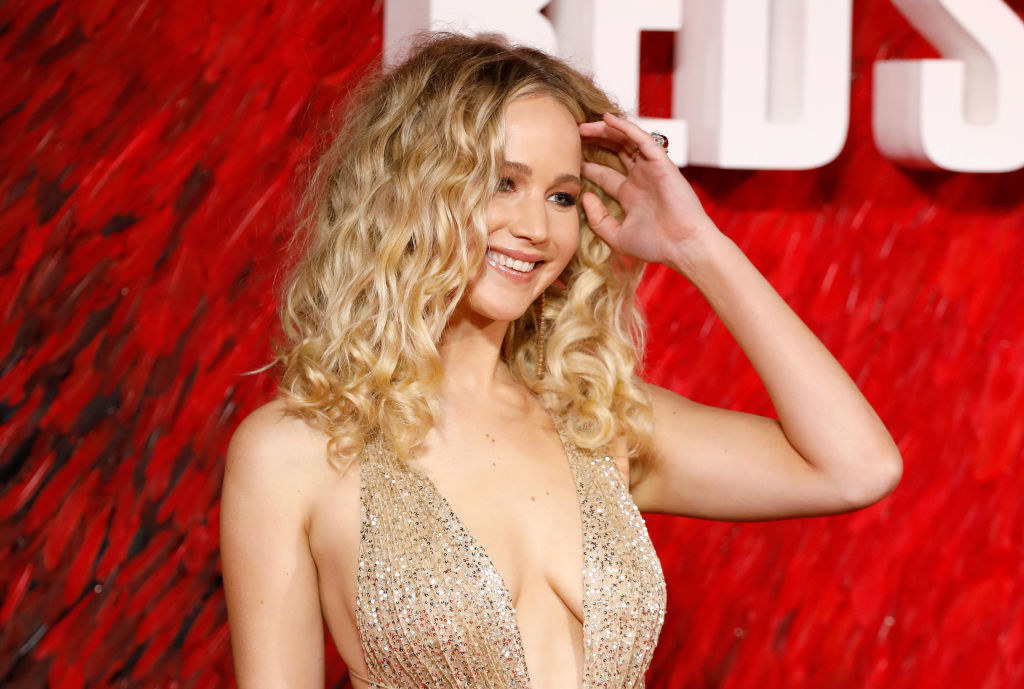 "That Versace dress was fabulous, you think I'm going to cover that gorgeous dress up with a coat and a scarf?" she wrote in the post. "I was outside for 5 minutes. I would have stood in the snow for that dress because I love fashion and that was my choice."
She went on to call the uproar "sexist" and "ridiculous".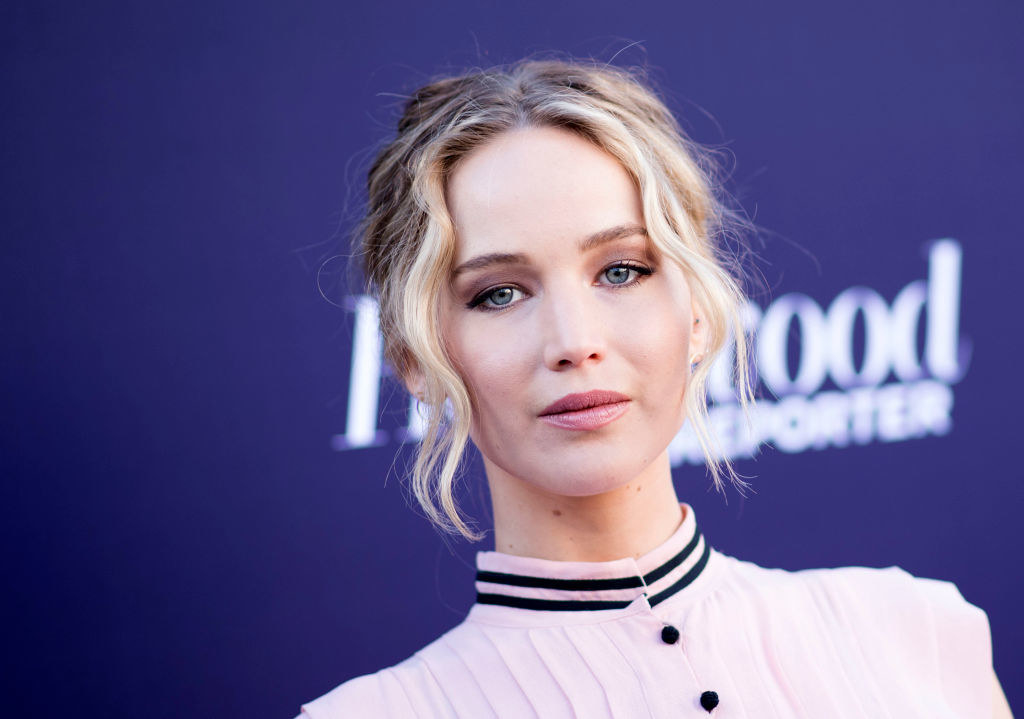 "Everything you see me wear is my choice," Jennifer concluded. "And if I want to be cold THAT'S MY CHOICE TOO!"