Jennifer Aniston Just Joined Instagram And Her Comment Game Is Already Off The Charts
Let's hope she doesn't go on an Instagram break.
It's been less than two days since Jennifer Aniston joined Instagram, but she's already my favourite person to follow on there, TBH.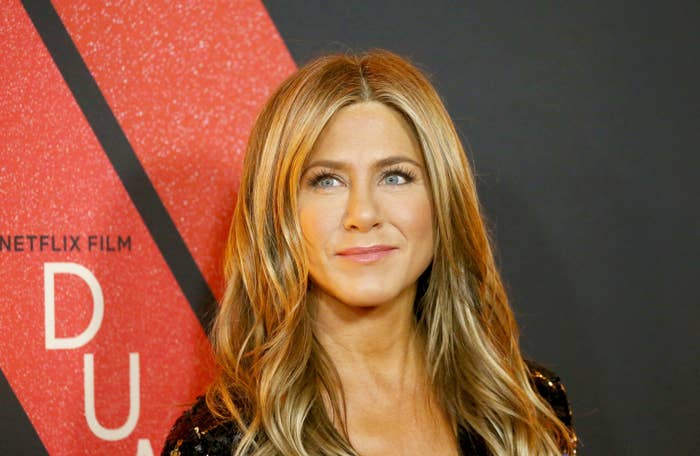 She dropped this extremely rare Friends reunion pic out of the blue on Tuesday and everyone — including her fellow celebs — freaked the hell out.
She even beat out Prince Harry and Meghan Markle for the quickest Instagram account to reach a million followers. She did it in just five hours.
Honestly, the whole thing has made me highly nostalgic. Just look at Courteney Cox's Instagram post welcoming Jen to the platform...
But the best part of the whole thing so far was, undeniably, when Bachelorette star Kaitlyn Bristowe asked the question we all want to know the answer to: Are Ross and Rachel still together?

Now, back in June, Jen said during an interview on the Today show that she believes Ross and Rachel would "absolutely" still be together.
And Friends creators Marta Kauffman and David Crane said at an event last month that they also believe the couple would still be together in 2019.
But Ms Jennifer Aniston and her newfound Instagram freedom seem to have other ideas, because she just said they're on a break.

I don't know what's happened to Ross and Rachel in recent weeks, but I hope they can work through it.