It may have been almost seven years since The Office left our screens, but we're still learning new tidbits of behind-the-scenes information about the show thanks to its cast members.
In fact, two of those cast members — Jenna Fischer, who played Pam, and Angela Kinsey, who played Angela (obviously) — recently started a new podcast called Office Ladies all about their experience on the show.
And, of course, Jenna has let us in on some absolute gems of information about everyone's favourite Office couple, Jim and Pam.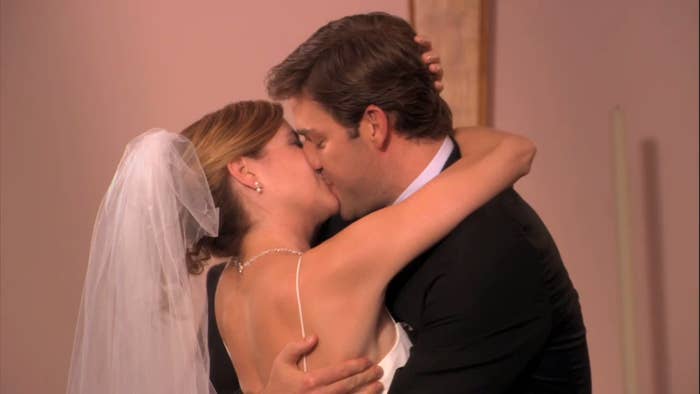 Back in February, Jenna finally revealed what was written on the note Jim left in the teapot he gave Pam during the Season 2 episode "Christmas Party".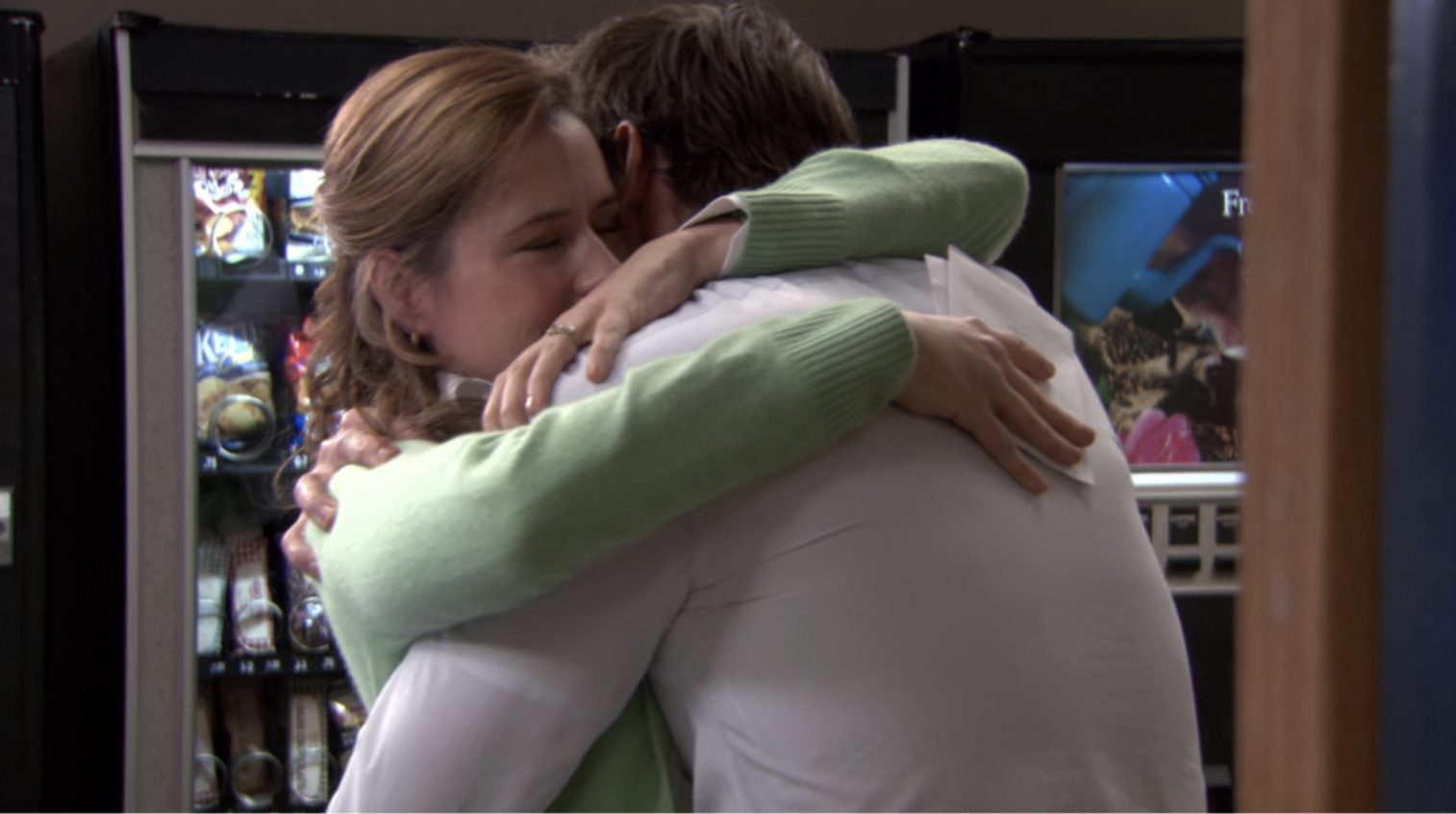 But as well as revealing some adorable behind-the-scenes secrets about our fave couple, Jenna has taken some time recently to shut down some rumours that actually ~aren't~ so true.
In a comment on her Instagram account recently, a fan asked Jenna for some clarification on a rumour he'd heard that she still wears the ring John Krasinski gave her on the show.

You know the one — the engagement ring Jim gave to Pam when he proposed outside a gas station in the Season 5 episode "Weight Loss".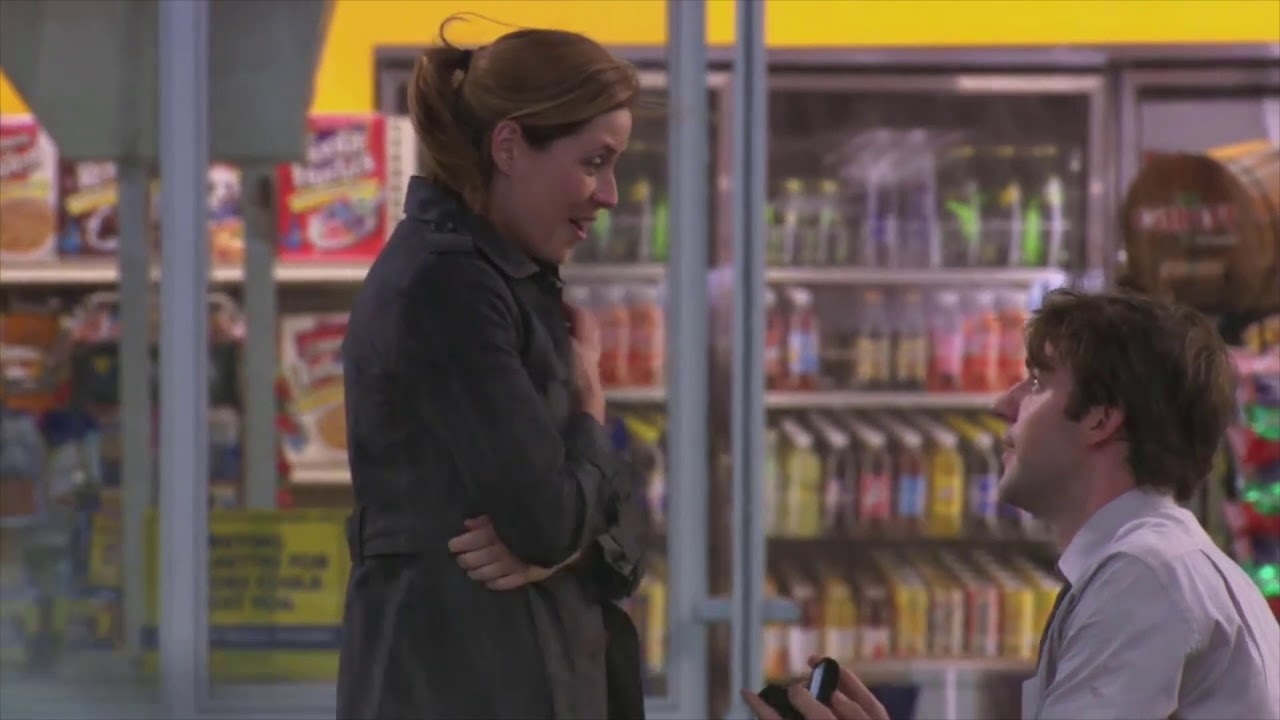 Well, I hate to break it to you JimPam fans, but Jenna replied to the comment — and not only did she say it's not true, she also called it a "terrible rumour".

"Of course not!" Jenna wrote. "I wear the ring my actual husband of 10 years gave me!"
However, she did reveal in a tweet back in 2017 that she ~did~ keep the ring — but it's definitely not worth wearing every day.
So I guess that's that cleared up.