Yesterday, Chris Pratt hopped onto Instagram to post a photo of himself chillin' in the gym, sipping from a bottle of water and promoting a new partnership with Amazon.
But while his comments were flooded with thirsty emojis and compliments from Chris's celebrity pals, one person wasn't so happy with the photo: Jason Momoa.

It's not surprising that Jason would protest the use of a plastic water bottle — he's been outspoken in the past about the effect single-use plastic has on the environment, and even launched his own sustainable canned water brand, Mananalu, earlier this year.
But though his intentions were positive, it's safe to say Jason's comment caused a whole storm of drama in Chris's comments. People were arguing on both sides, and Chris stepped in to agree with Jason and explain why he was using a plastic bottle in the photo.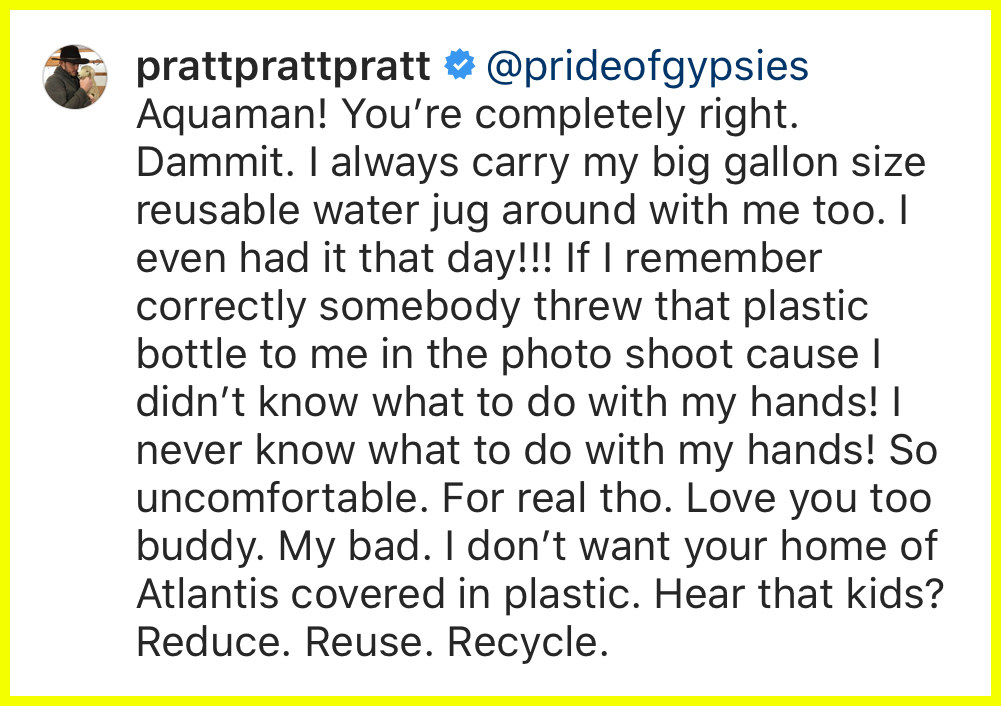 In fact, it got so intense that Jason posted his own Instagram photo with Chris, apologising that his comment was "received so badly" and calling Chris an "inspiration".
"I'm sorry this was received so badly today I didn't mean for that to happen," he wrote. "I'm just very passionate about this single use plastic epidemic. The plastic water bottles have to stop."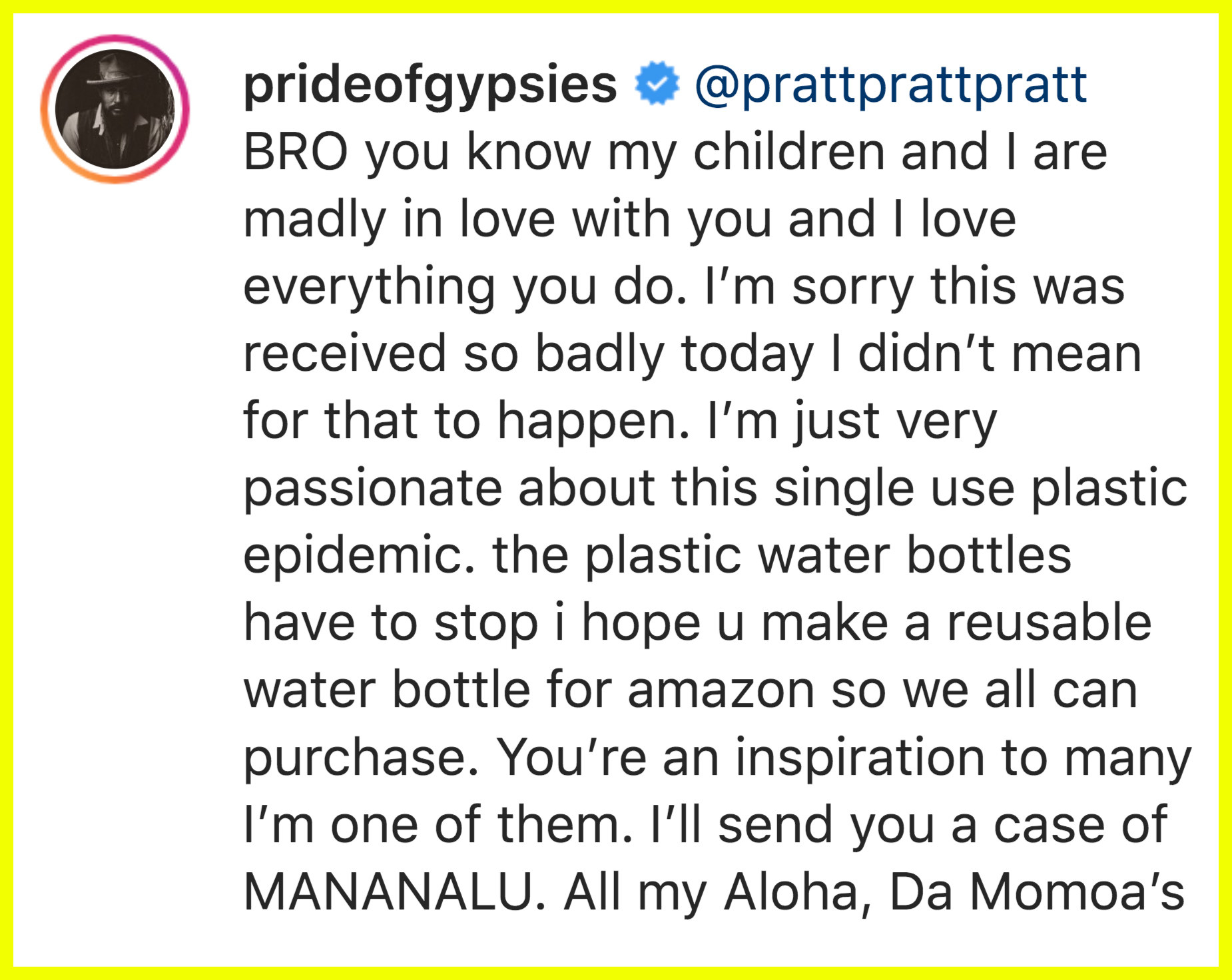 Then he offered to send Chris a case of his water cans.
People were quick to send Jason love and praise for sticking up for what he believes, even when it comes to calling out a friend.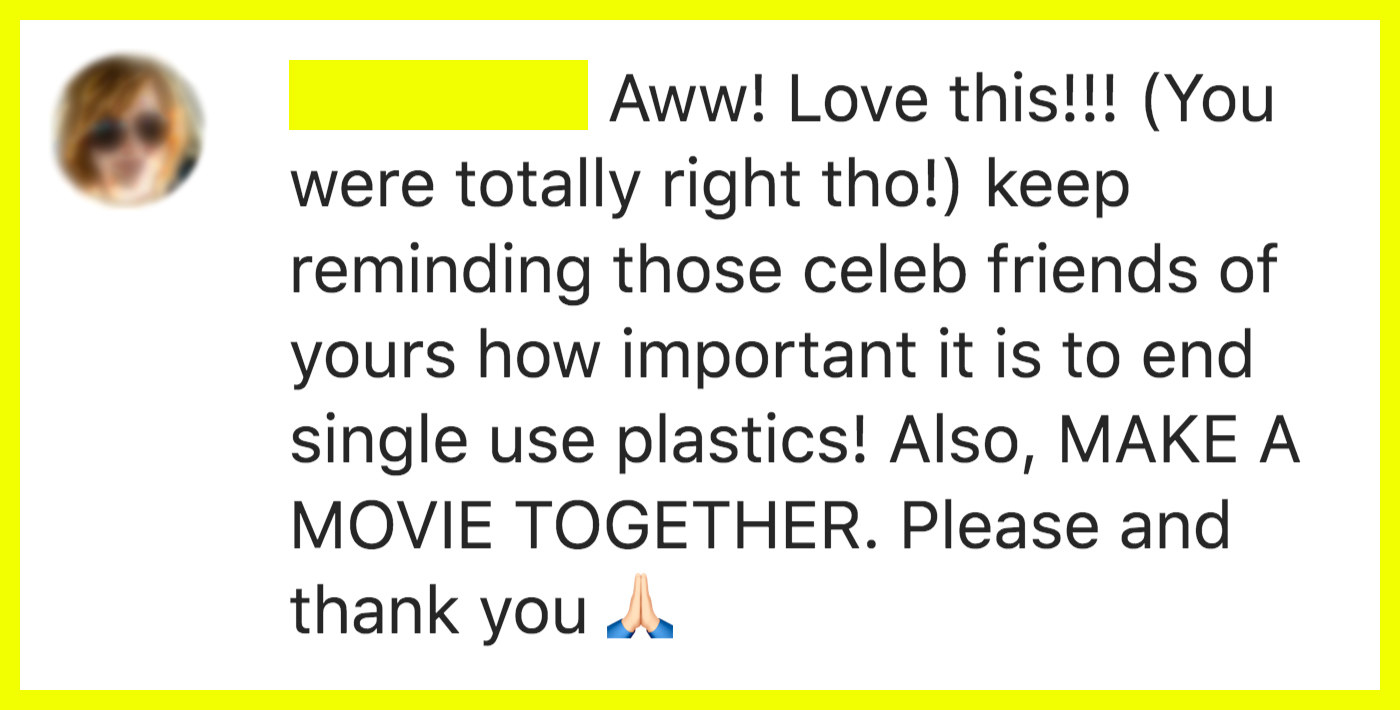 "It takes a real friend to call one another out," one person said. "Thank you for that."
So everyone can look away now! No drama here!