And James has found himself at the centre of some drama yet again after posting photos of himself wearing a makeup look inspired by TikTok's "Mugshot Challenge".
However, people weren't too happy with James for posting his version, saying they were "disappointed" in him for "glamorising abuse".
Many shared their own experiences of domestic violence, and pointed out that the photos were particularly insensitive in the current climate, when many people are staying home and aren't able to get away from their abusers.
"Violence isn't an aesthetic," one person tweeted.
And it wasn't just on Twitter — James received similar comments after posting the photos on Instagram.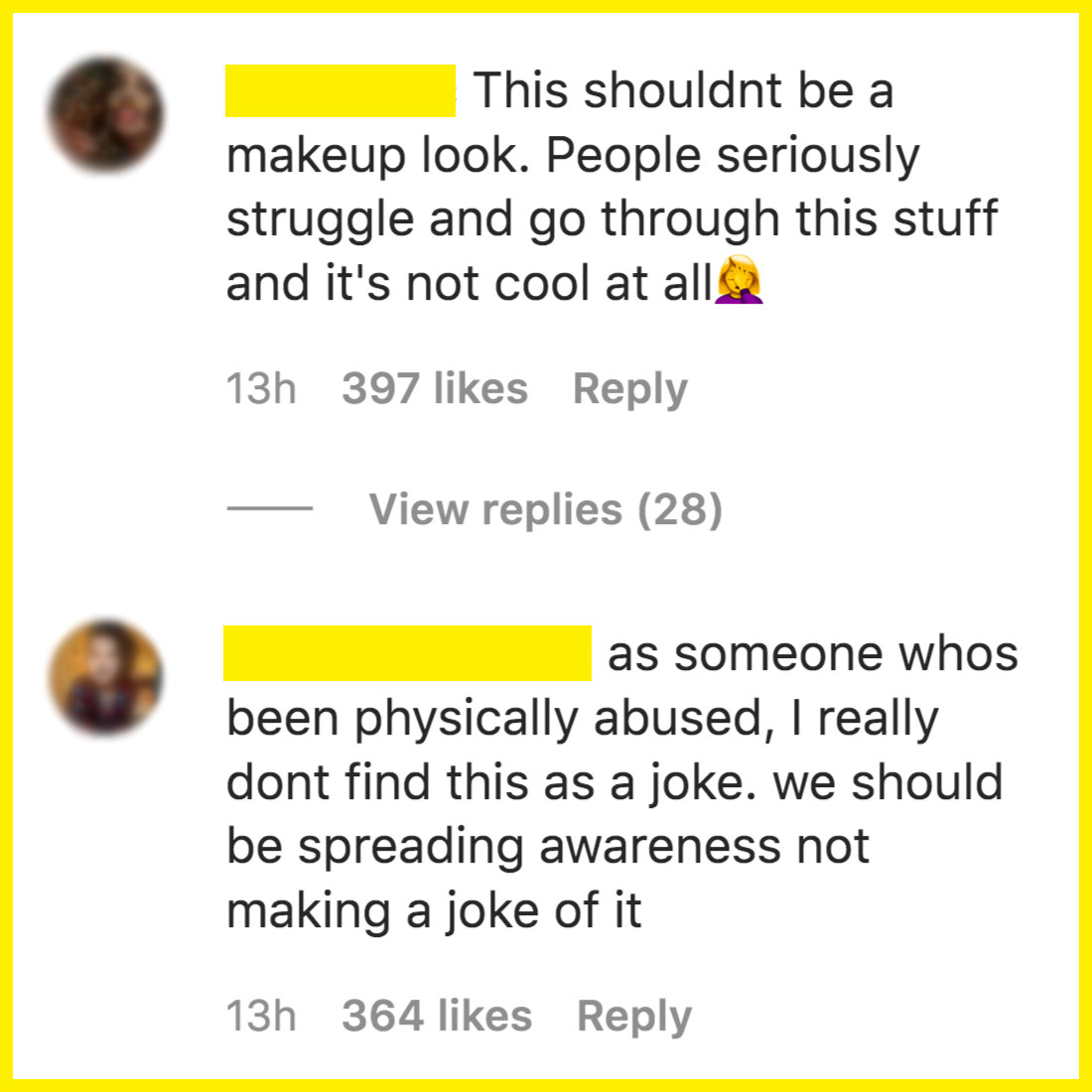 While he hasn't deleted the posts or issued an apology, James did respond to one user who shared her experience of violence, explaining why he posted it.
"It's a TikTok trend going around where people post their 'mugshots' and has nothing to do with domestic violence," he wrote. "Love you."
But people weren't impressed by his explanation, saying the photos were still triggering to people who have experienced violence and calling for him to delete or edit the posts.
While many others argued the photos are tone deaf regardless, because incarceration isn't a "trend".