Yesterday, Jameela Jamil announced she'd be partnering with clothing brand Aerie as part of their new campaign, which boasts inclusivity and no retouched photos.
Jameela has been vocal in the past about her belief that people should love themselves as they are. She even created a body positive Instagram account, I Weigh, to encourage women to value their achievements rather than basing self-worth on appearance alone.
But some people weren't impressed with the way Jameela announced her new partnership with Aerie. "No retouching and inclusive of everyone," she wrote, captioning a photo showing herself, Busy Philipps, and Samira Wiley.
People were quick to point out that there was no way such a small group of women could represent ~everyone~ — especially considering the brand only sells sizes up to XXL.
"U can't call a campaign progressive if everyone is the same body type?" one person wrote.
When she was called out on her use of the word "inclusive", Jameela hit back by listing the ways in which the campaign represents a diverse range of women.
And pointed out the importance of her role as a representative for South Asian women.
She also said the brand is working towards more inclusive sizing, but doesn't want to "advertise what they aren't yet able to live up to on such a large scale".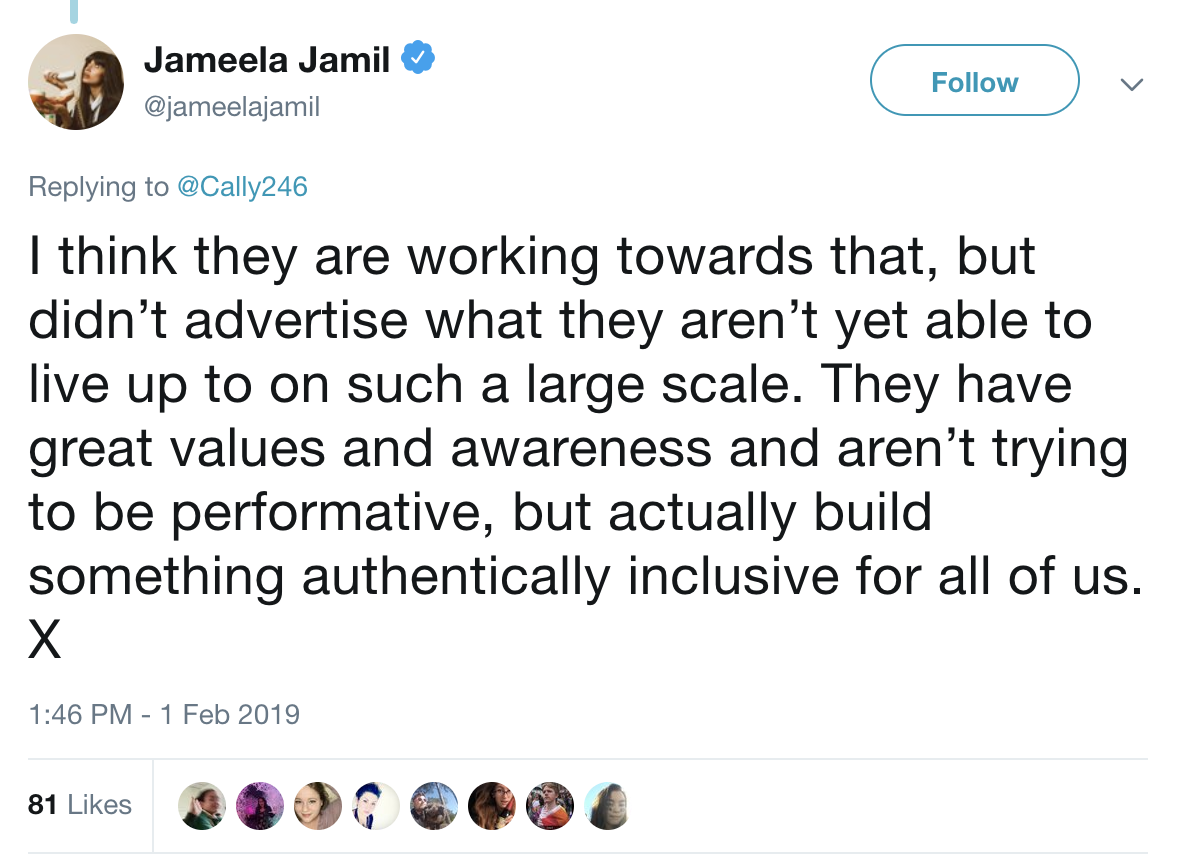 People also objected to Jameela's refusal to identify as a body positive activist and her use of the phrase "life positive", saying it was equal to people who call themselves "humanist" rather than "feminist".
But she did eventually apologise for her words, explaining that by inclusivity she meant "disability, ethnicity, colourism, blindness, sexual assault survivors, and LGBTQ inclusion".
She even said she wanted to delete the original tweet, but decided against it so she and other people could learn from her mistake.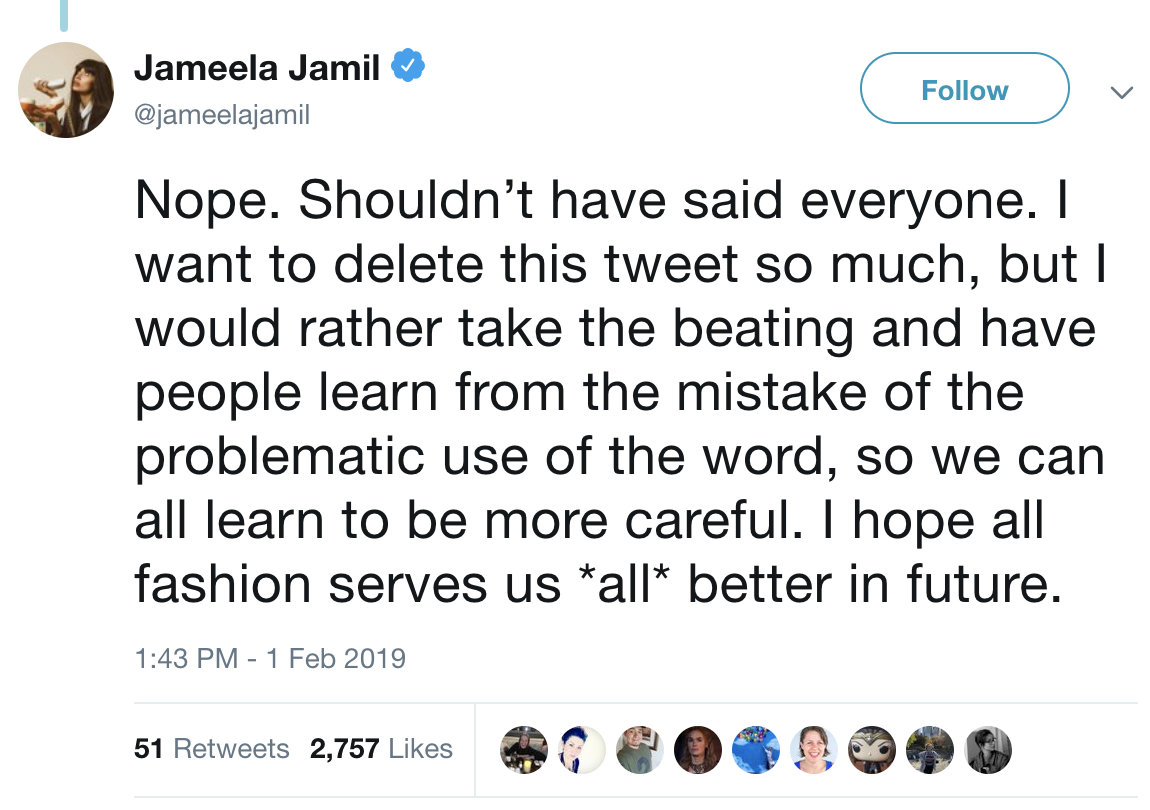 And while some people continued to drag her...
Others praised her for apologising and owning up to her mistakes.
BuzzFeed has contacted representatives for Aerie. Reps for Jameela Jamil had no further comment.