If you didn't know, "Spill Your Guts or Fill Your Guts" is a segment of James Corden's show where he asks celebrities really hard questions, and if they refuse to answer, they have to eat something really disgusting.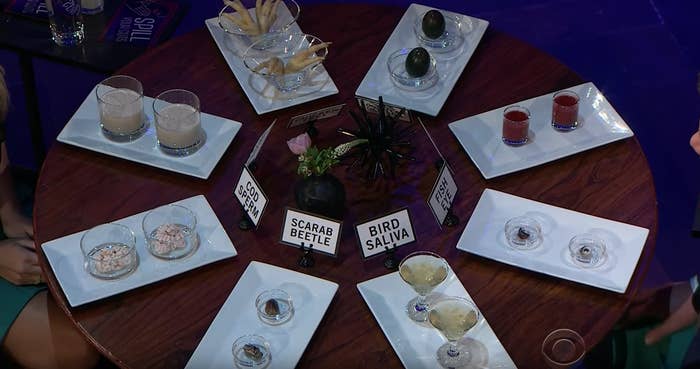 Last night's guest was none other than Khloé Kardashian!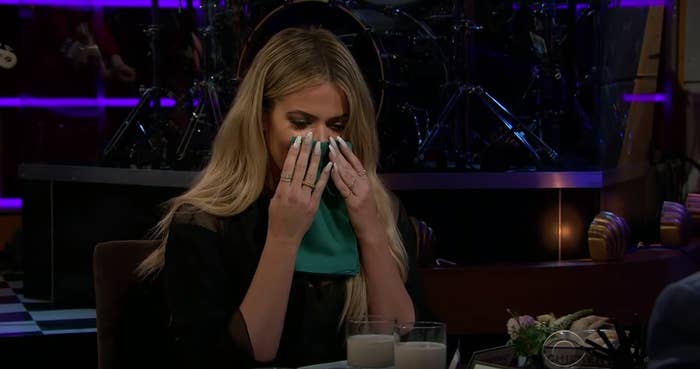 It started out pretty tame. Khloé was faced with eating cod sperm, which honestly looks like brains and I can't deal with it.
But Khloé had no problem answering the question.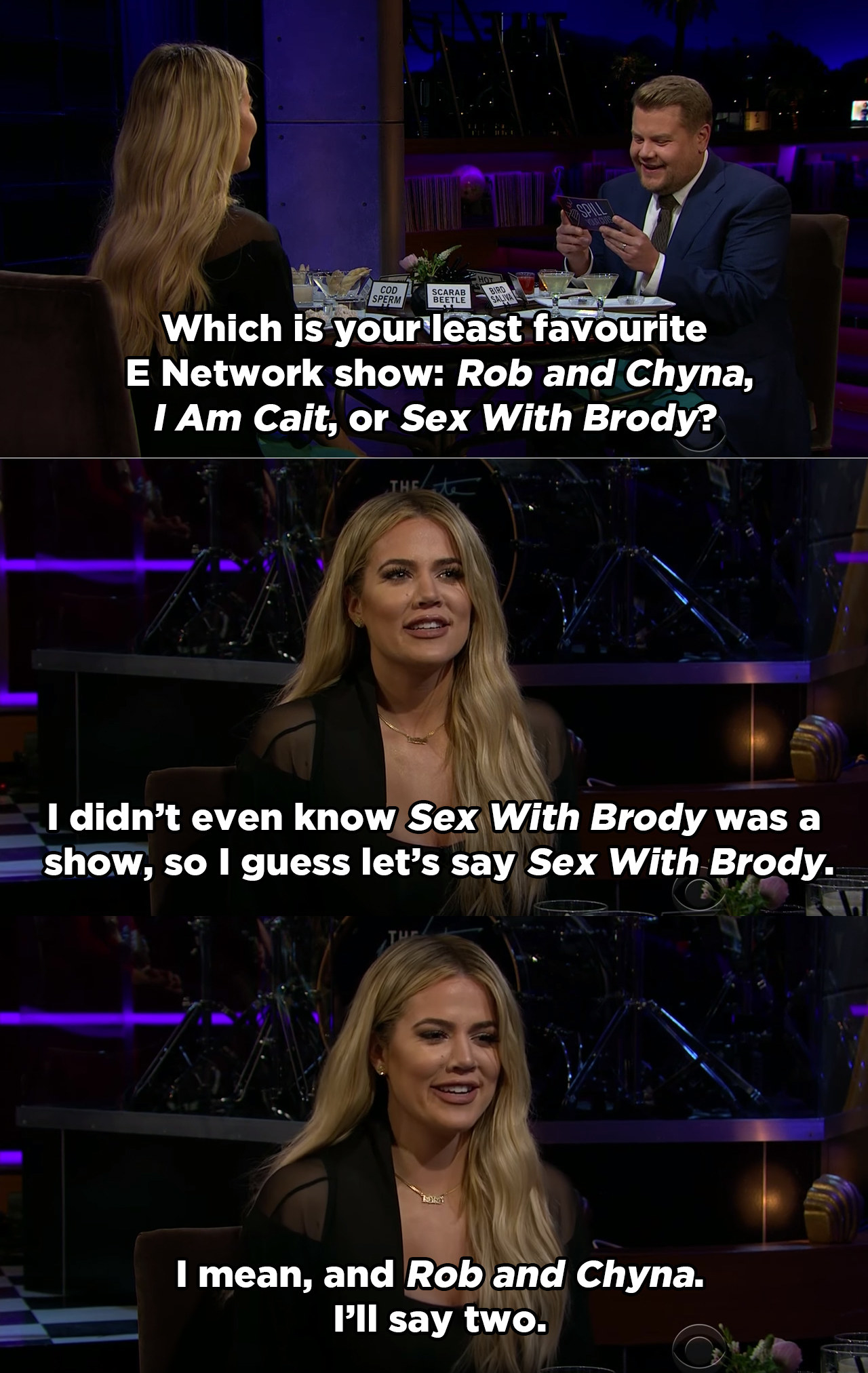 But things took a turn when Khloé was confronted with a fish eye, and this was James's reaction to reading the question: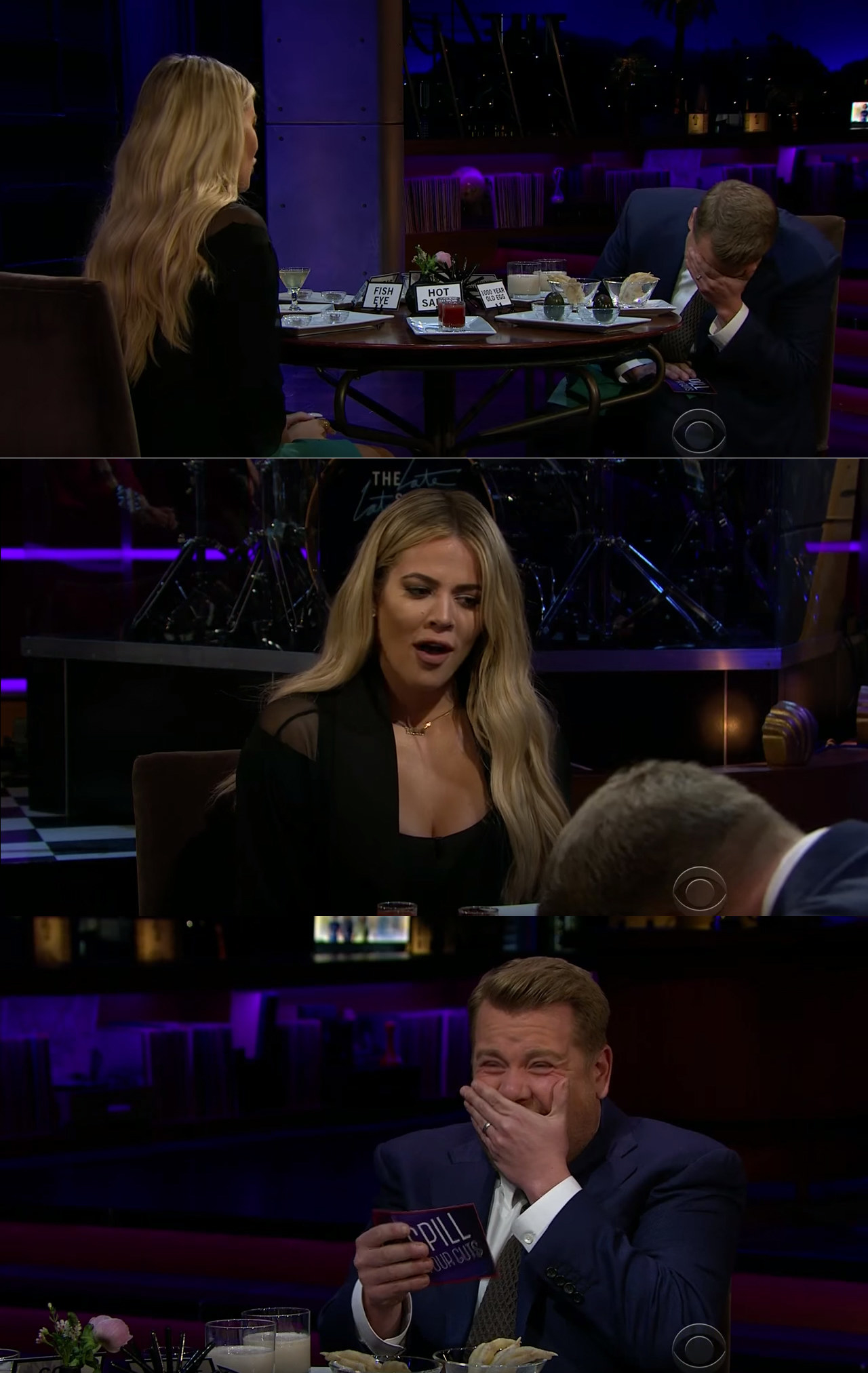 Because holy shit, THIS was the question: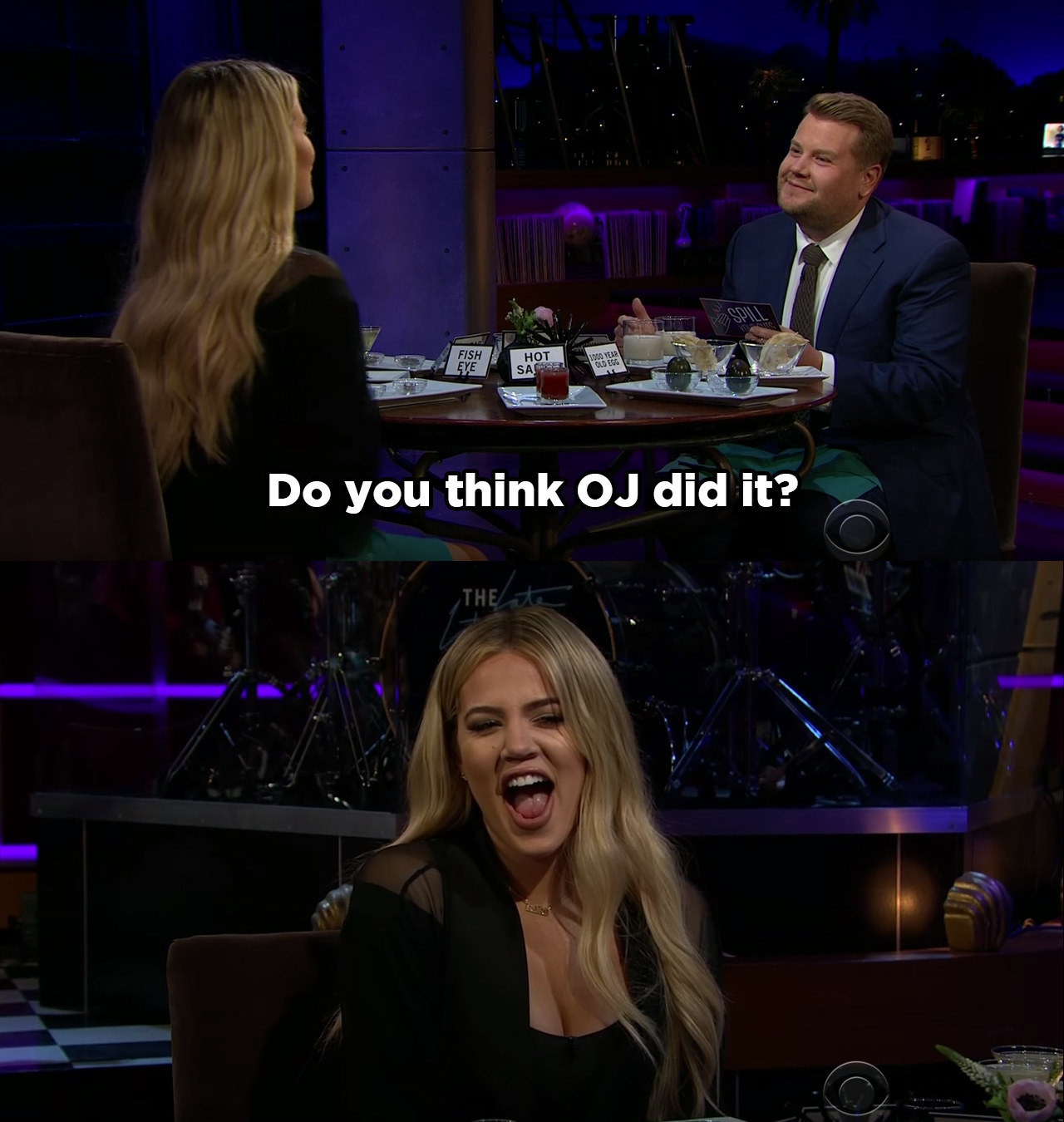 And Khloé just WENT FOR IT.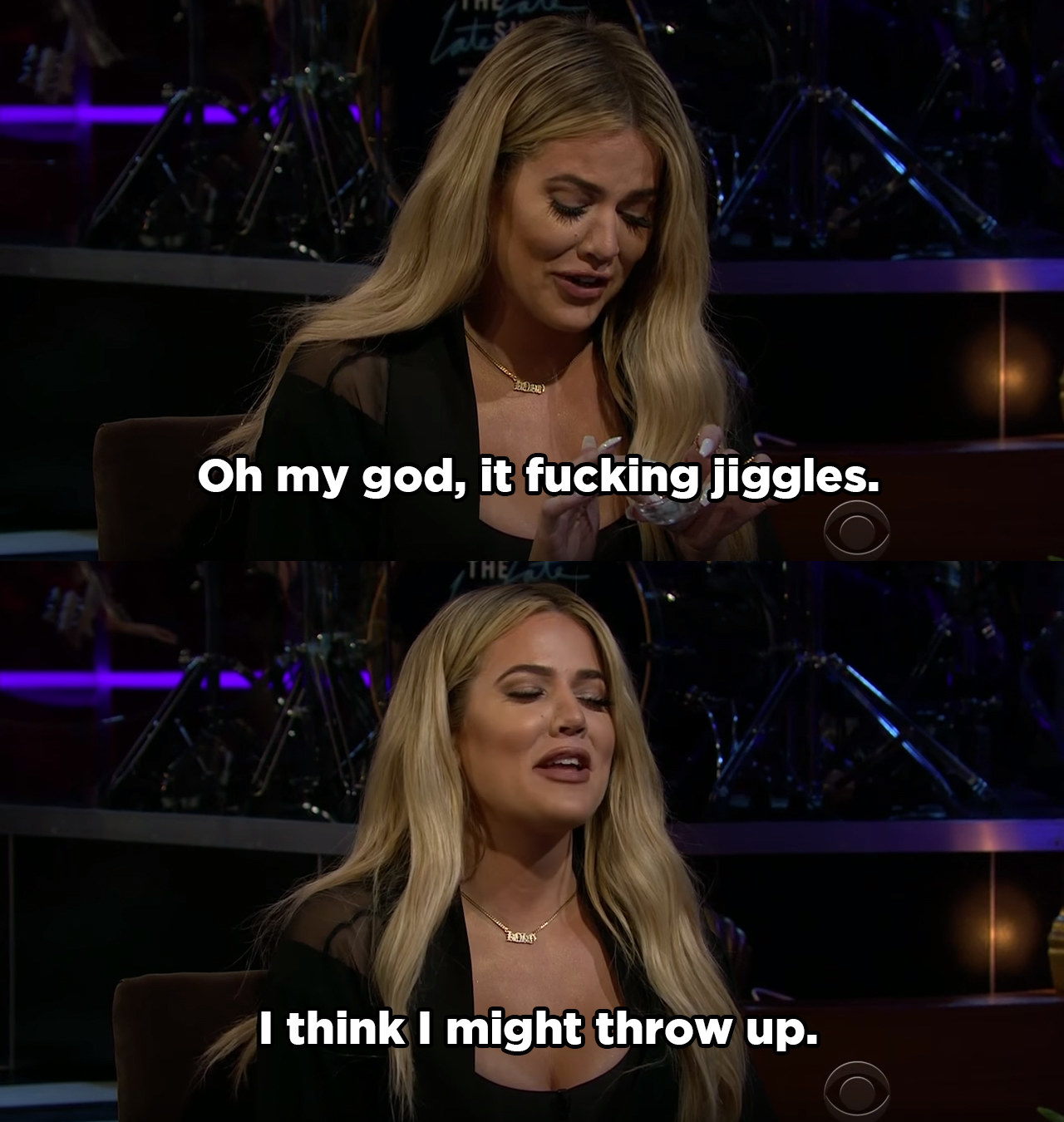 I CAN'T STOP LAUGHING BUT ALSO I FEEL LIKE I'M GOING TO THROW UP???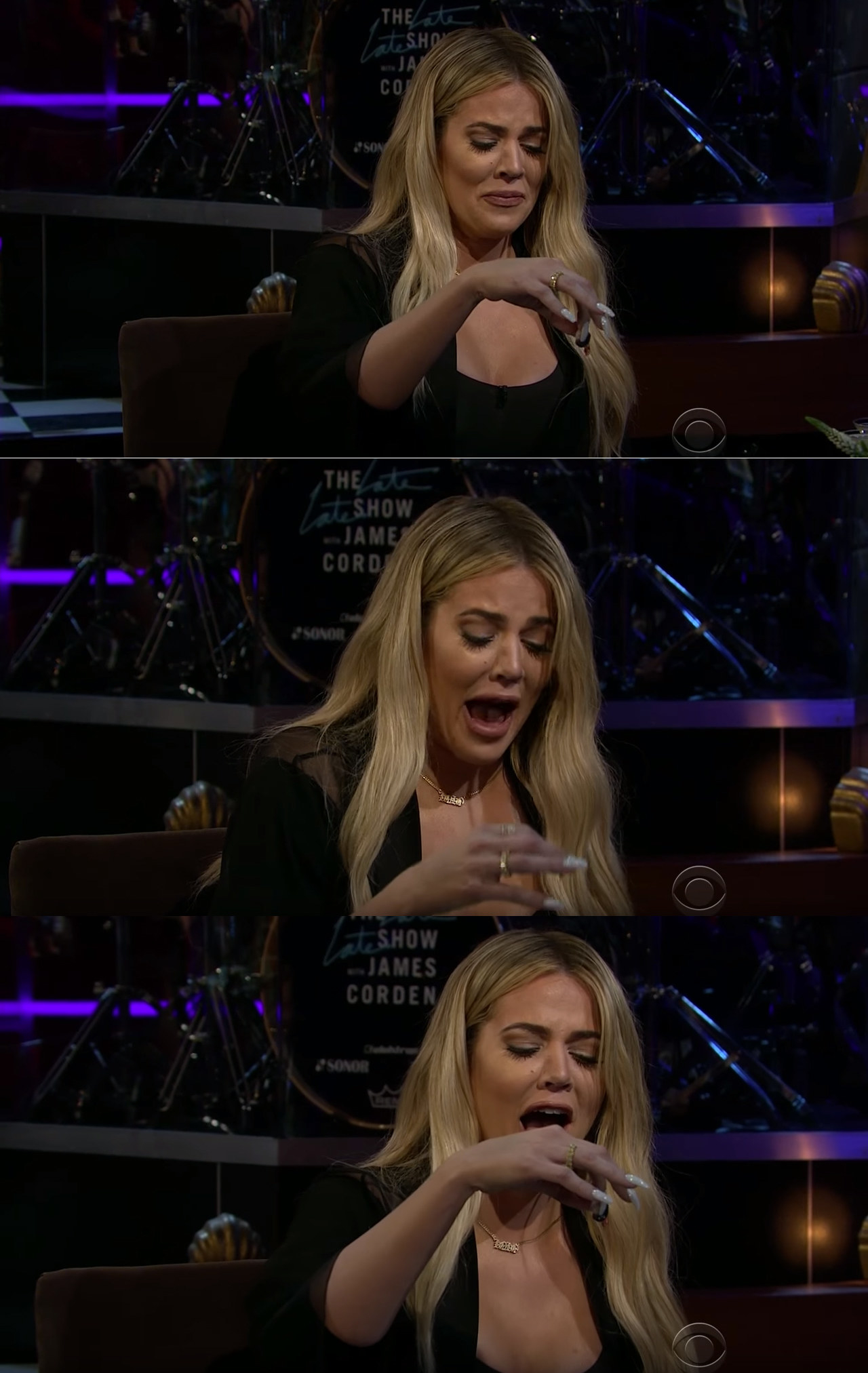 Hats off to Khloé, tbh. 👏🏼👏🏼👏🏼