BuzzFeed UK met up with Ice Cube and Kevin Hart this week to chat about their new movie, Ride Along 2. We couldn't resist putting the BFFs to the test with a game of "Never Have I Ever" and, as expected, it got pretty hilarious pretty quickly.
1. Have you ever pulled a prank that went wrong?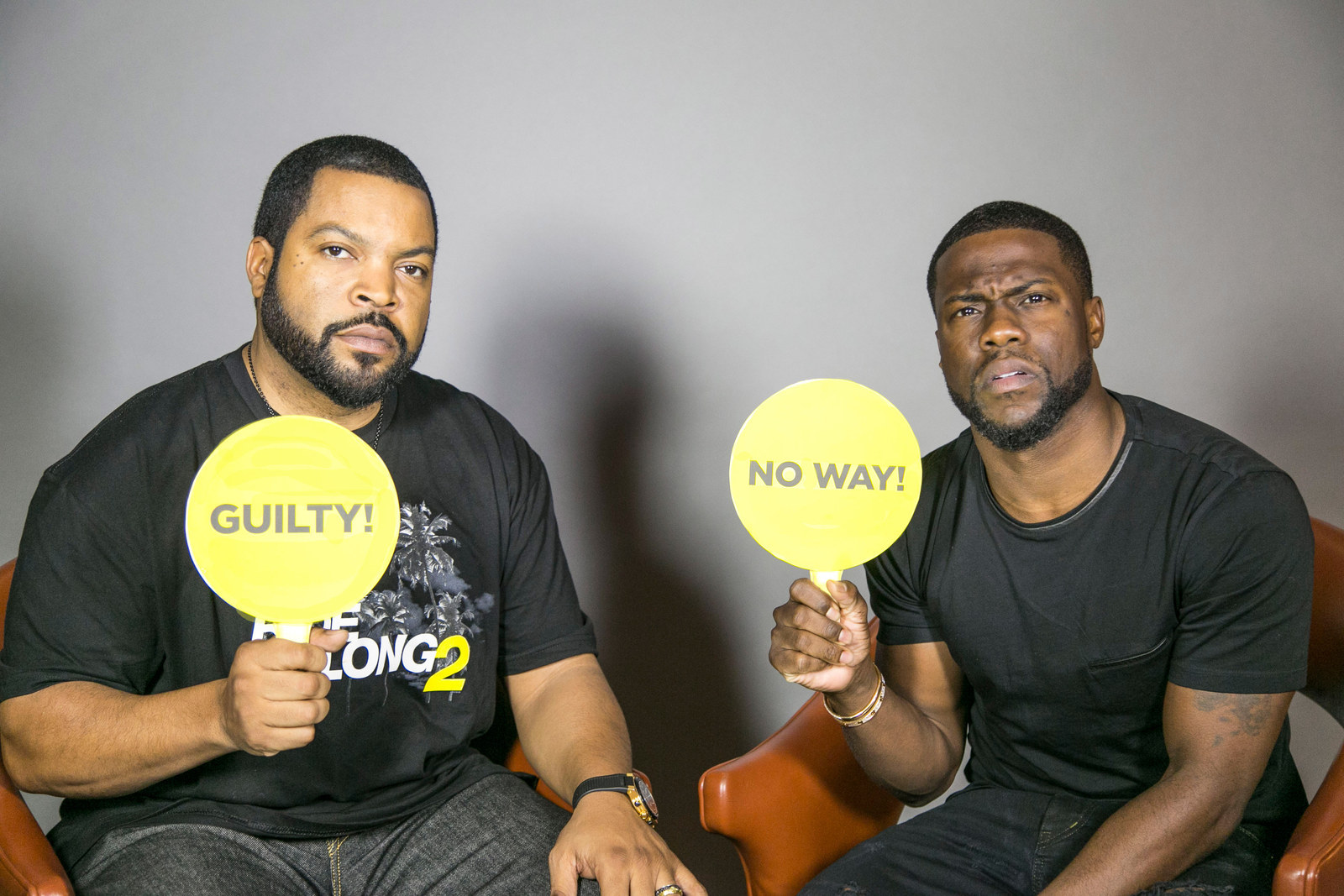 Kevin Hart: No way! No way.
BF: Have you ever pulled a prank that went right?
KH: Oh yeah, guilty of that. My success rate is very high.
Ice Cube: I woke up a friend of mine, scared him, and when he jumped up he fell in the doorway and just cut his leg all the way open.
KH: I put a piece of chocolate in my friend's bed at night-time and just never told him, so when he woke up in the morning there was just a bunch of smeared chocolate on the bed. Looked like he'd shit on himself. Prank success!
2. Used a cheesy pick-up line?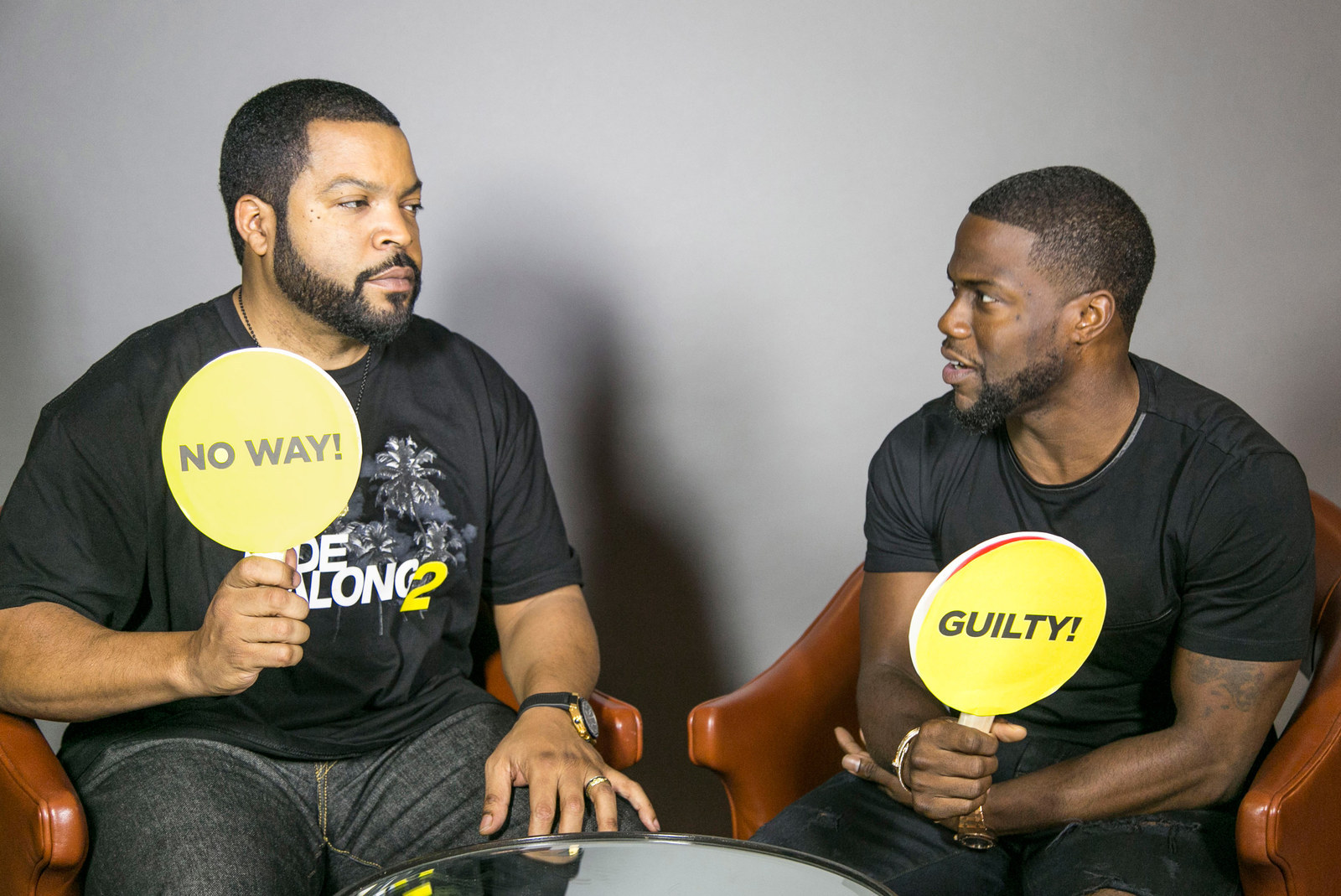 KH: You're telling me you don't have any cheesy pick-up lines?
IC: No cheesy pick-up lines.
KH: Back in my heyday, when I was out on the streets – I'm engaged now, about to get married – but before that I was quite the sex symbol. My line was, "If I was taller, would I have a chance?".
IC: I'd just be like… "Hey girl, what's your name?"
KH: What is that?
IC: That's my line! It's simple!
KH: There's a lot of personality in that, isn't there?
IC: That's the thing, you don't show your bullshit personality when you're trying to pick up a girl.
3. Been mistaken for someone else?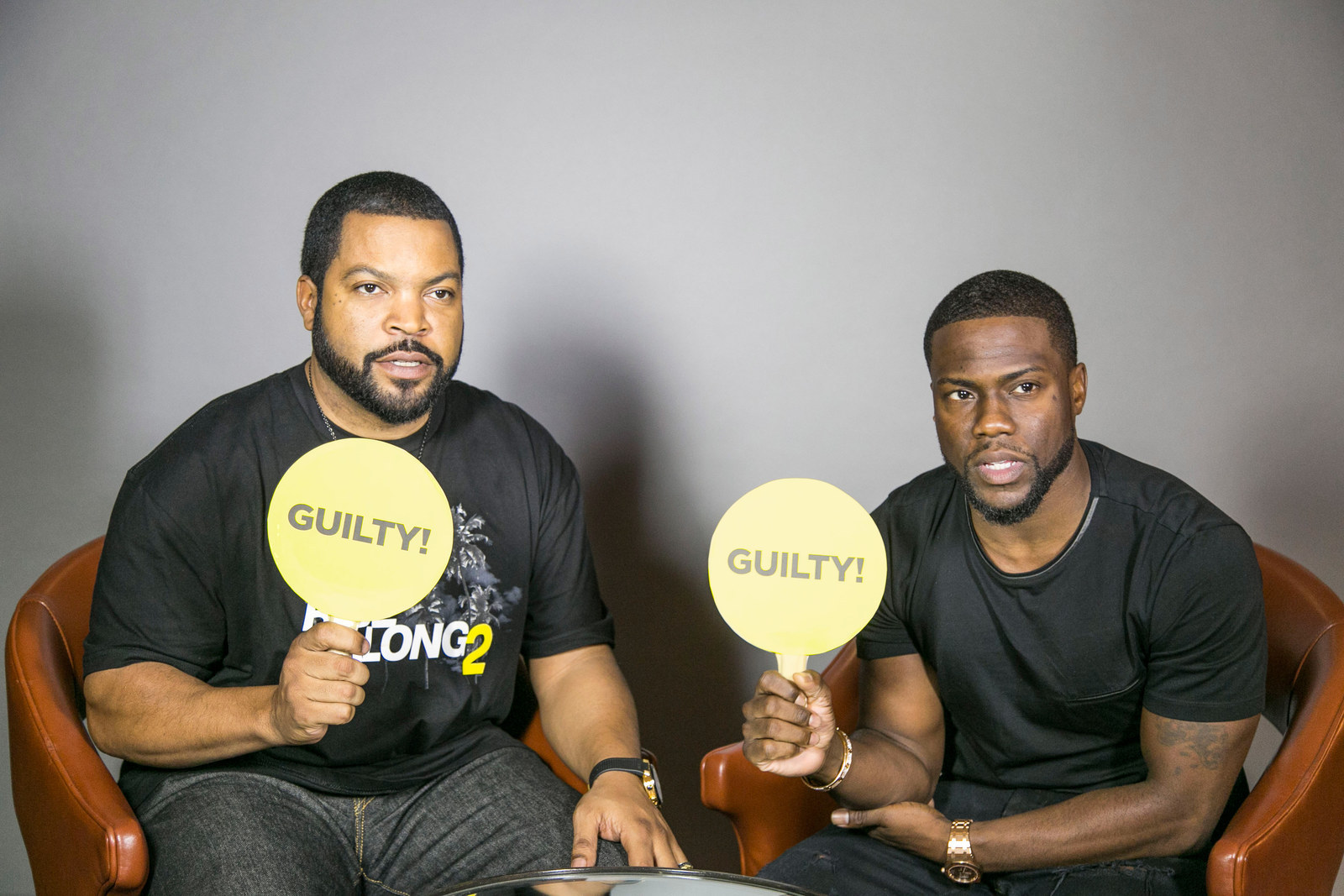 KH: You probably wouldn't know him in the UK, there was this show back home called-

IC: Everybody knows Gary Coleman.
KH: No, that's not what I was gonna say. Close, though. Dudley from Diff'rent Strokes.
IC: Ah, no! Dudley?
KH: Dudley. And, weirdly, I used to get D.L. Hughley. I never got that one. What's yours?
IC: Ice-T, everyone knows that.
KH: Yeah but that's just the name, you don't look like Ice-T.
IC: I don't look like anybody but Ice Cube.
KH: No, wait – Bookman, from Good Times. [laughs forever]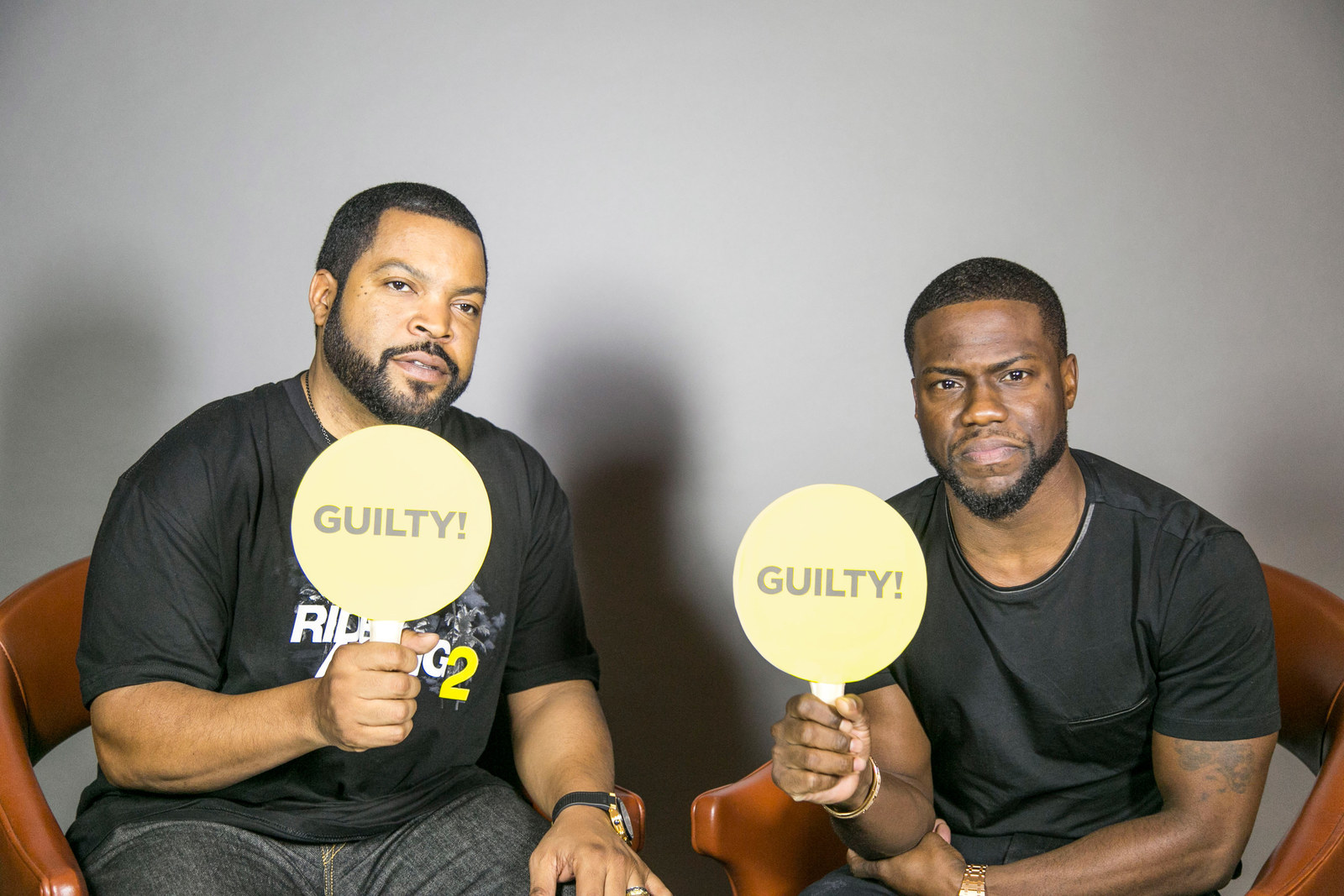 IC: It's all lies!

KH: I'm definitely guilty of that. You want to make sure there's no BS in there. There's actually a lot of bullshit in my Google search. They killed me in one of them! I died in one of my Google searches.

IC: No, I don't dig Google. I don't dig it.
5. Given someone a fake phone number?
KH: All the time! Every day!

IC: [points at Kevin]
KH: Yeah, Cube, when I call you don't really pick up, and it's starting to make me think…
6. Embarrassed yourself on set?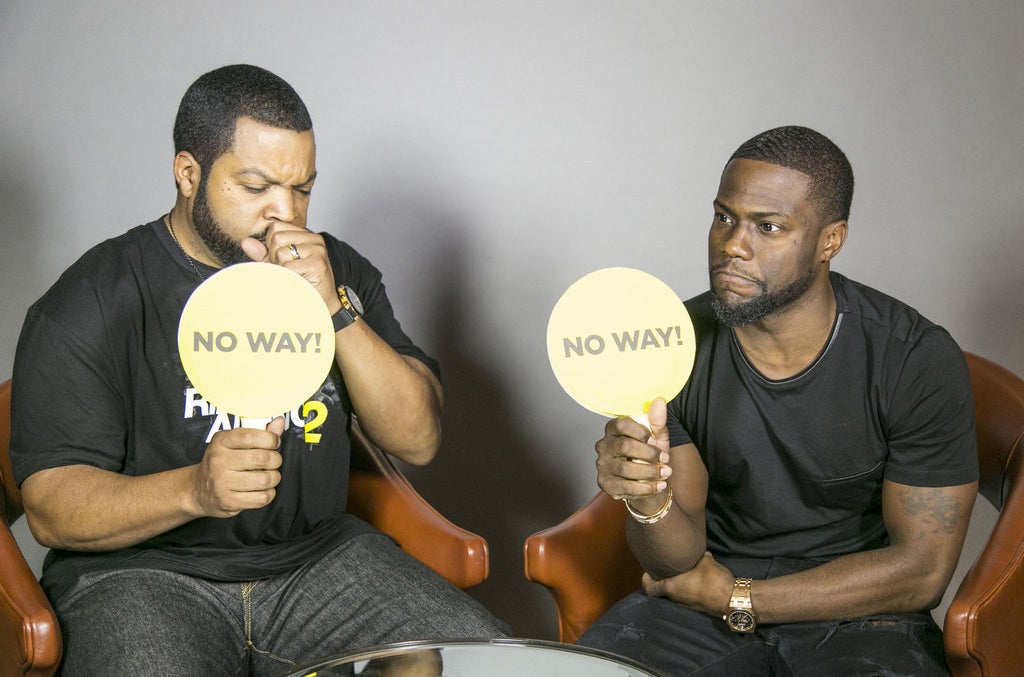 KH: No way! No.

BF: What about embarrassing each other?
KH: No.
IC: Man, turn yours around. You try to embarrass everybody.
KH: Oh, did I try to embarrass other people? Now if it's about other people, guilty guilty guilty guilty.
IC: He cusses out cameramen, grips…
KH: Everybody gets it. DON'T YOU SEE I'M OVER HERE TRYING TO WORK? HEY! YOUNG INTERN! I'M GONNA EAT YOUR HEAD FOR BREAKFAST IF YOU WALK BY THIS TRAILER AGAIN AND JUST SO HAPPEN TO LOOK ME IN THE EYE. IT'LL BE THE LAST TWO STEPS YOU TAKE IN HOLLYWOOD. Yeah. I'm very scary. I'm a menace.
7. Had a paranormal experience?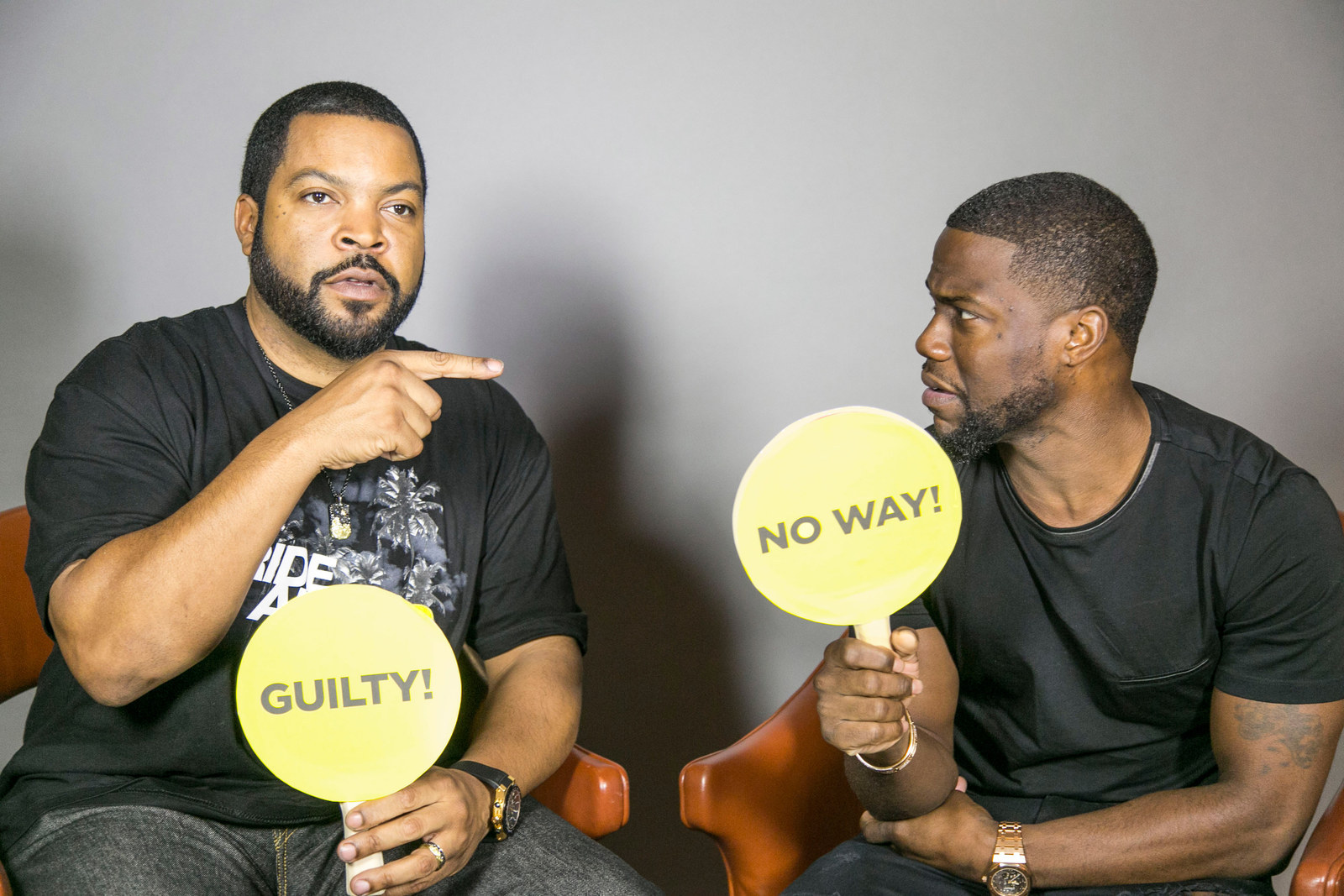 KH: No way, I don't believe in that freaky shit.
IC: [points at Kevin] This is my paranormal experience right here. He's a poltergeist. I need a ghostbuster.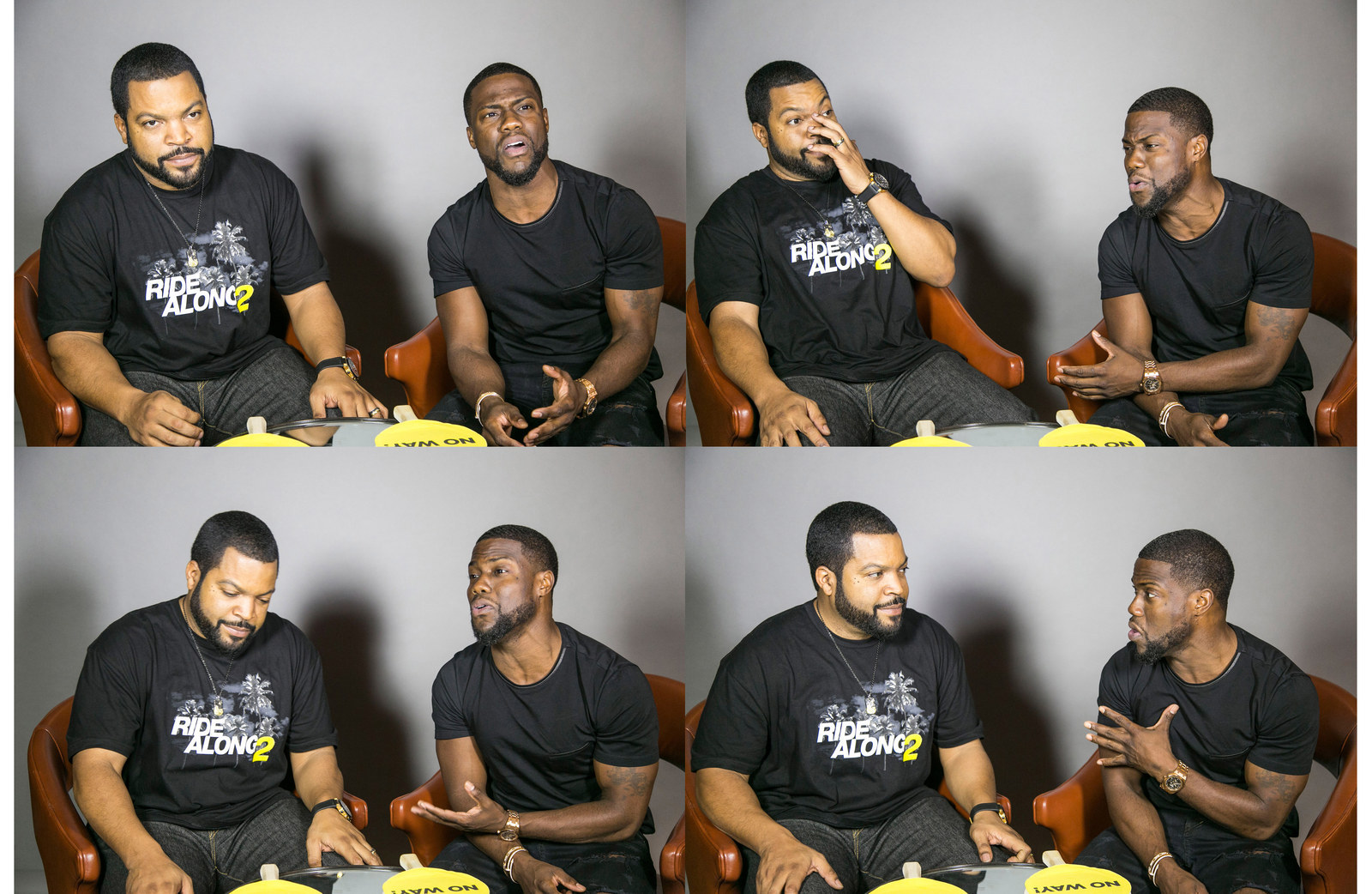 IC: No.
KH: You've sung karaoke before. You did a great rendition of the Beastie Boys. And let me tell you, Cube singing the Beastie Boys is honestly like something you've never seen. It's amazing.
BF: What's your karaoke song?
KH: Well, my lady makes me do it. I sang Whitney Houston's "Bodyguard".
IC: "Bodyguard"? That's not even the song!
KH: What's the song?
BF: "I Will Always Love You".
KH: Yeah. I killed it, the bar was crazy. I got carried out of there.
IC: Yeah, I'm sure somebody carried you out.
8. Mistaken a celebrity for somebody else?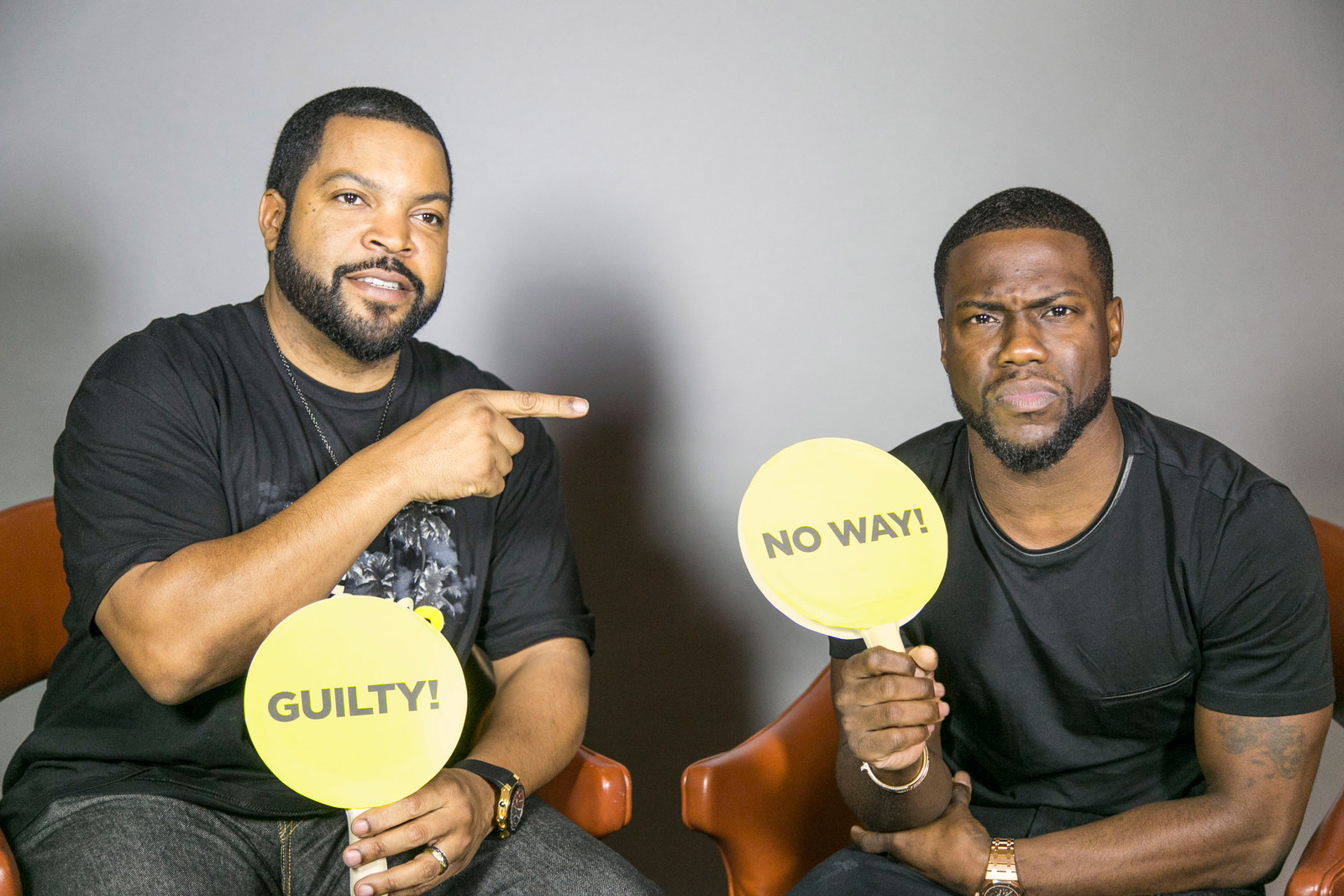 IC: Gary Coleman!
KH: I thought Cube was Rerun from What's Happening!!
KH: I'm gonna plead the fifth on that, 'cause that would mean I was guilty of something. I plead the fifth!

Watch Ice Cube and Kevin Hart in Ride Along 2, in cinemas now.