✨ THE RULES ✨
It's pretty simple – all you need to do is fill in the Blank Space with the missing word from each lyric. You'll have to identify the song yourself first, though, so it might not be ~that~ easy...
Getty Images

"Oh, baby can we dance?/Through an avalanche."

From "Dancing With Our Hands Tied".

Getty Images

"My castle crumbled overnight/I brought a knife to a gun fight."

From "Call It What You Want".

Getty Images

"They've got their pitchforks and proof/their receipts and reasons."

From "I Did Something Bad".

Getty Images

"With three of us, honey, it's a sideshow/and a circus ain't a love story..."

From "Getaway Car".

Getty Images

"Please don't ever become a stranger whose laugh I could recognise anywhere."

From "New Year's Day".

Getty Images

"Bass beat rattling the chandelier/Feeling so Gatsby for that whole year..."

From "This Is Why We Can't Have Nice Things".

Getty Images

"Halo, hiding my obsession/I once was poison ivy but now I'm your daisy..."

From "Don't Blame Me".

Getty Images

"If he's a ghost then I can be a phantom/Holding him for ransom..."

Getty Images

"Say my name and everything just stops/'Cause I don't want you like a best friend..."

From "Dress".

Getty Images

"Ocean blue eyes looking in mine/I feel like I might sink and drown and die..."

From "Gorgeous".

Getty Images

"It's like your eyes are liquor/It's like your body is gold..."

From "End Game".

Getty Images

"Cut me into pieces/Gold cage, hostage to my feelings..."

From "So It Goes..."

Getty Images

"Up on the roof with a schoolgirl crush/Drinking beer out of plastic cups..."

From "King Of My Heart".

Getty Images

"I don't like your kingdom keys/They once belonged to me..."

From "Look What You Made Me Do".

Getty Images

"We can't make any promises now, can we, babe?/But you can make me a drink."

From "Delicate".
Do You Already Know The Songs From "Reputation" Off By Heart?
Uh oh – have you even listened to Reputation? Maybe you've only heard the singles. Now it's time to listen to the whole thing. Trust me.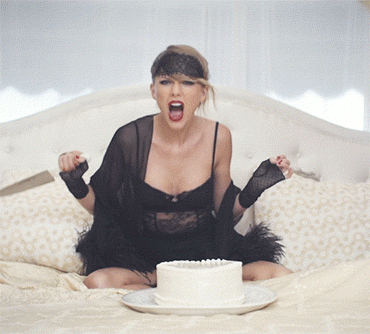 You didn't do a ~terrible~ job, but you probably could've done better. No worries, though – it's just one more reason to listen to Reputation a few more times...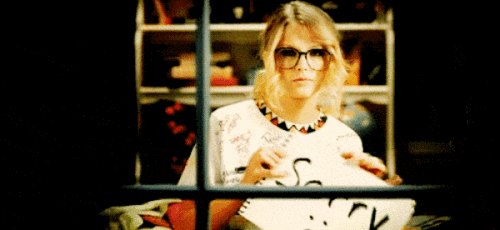 Amazing job! You, like me, have probably been listening to Reputation non-stop for the last week. Your hard work has paid off – now reward yourself by listening to Reputation!