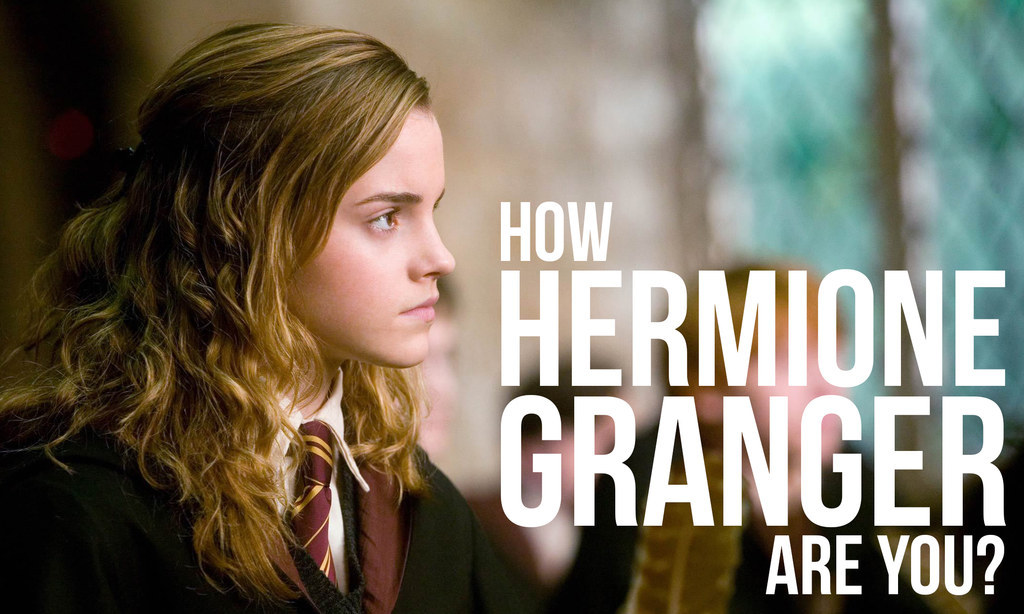 Check off all that apply:

You were brought up as a Muggle.

Your parents are Muggles.

Your parents are dentists.

But you wouldn't have minded Ravenclaw.

You have an excellent memory.

You achieve consistently high grades.

You have been known to achieve more than 100% in a school assignment.

You take it as a personal affront when you have difficulty doing something.

And therefore do not stop working until you've perfected it.

People often refer to you as a "know-it-all".

But they don't complain when you're the one helping them out with their problems.

You're sometimes called "bossy".

Although that's just because you like to take charge.

And that's because you get shit done.

You correct people a lot.

You correct people even if you're not involved in their conversation.

You've been known to correct strangers in the street.

You find it difficult to not reply to questions when you know the correct answer.

You find yourself saying "I told you so" a lot.

You think rules are incredibly important.

Although you recognise that – on rare occasions – rules should be broken.

You're often trusted by authority figures.

And have therefore been given authority of your own (e.g. the title of Prefect).

You're usually your teacher's favourite student.

You have some difficulty making friends your own age.

But you're very close to the friends you do have.

And you will always remain fiercely loyal to them.

You sometimes have difficulty expressing your true feelings.

Which means you have a lot of experience with unrequited love.

You own a ginger cat named Crookshanks.

You spend most of your free time in libraries and bookstores.

Because reading is one of your favourite hobbies.

Most of the presents your receive for your birthday and on holidays are books.

You find yourself quoting said books in everyday conversation.

You actually enjoy(ed) going to school, because you love to learn.

Which means you take more classes than you probably should.

You're not really a fan of sports in general.

You enjoy watching some sports, but you don't really understand them.

You kind of have a ~thing~ for athletes, though.

You have strong political and social views and are unafraid to express them.

You have joined activist groups.

You have started your own activist group.

You are a very thorough planner.

You never do things by half.

You would consider yourself to be a perfectionist.

But you're also a realist.

Which means that you're often the voice of reason in difficult situations.

You're still in love with your high school sweetheart.

Meeting Harry Potter changed your life forever.