1.
When she visited the Wizarding World of Harry Potter, if only to remind the rest of us that real witches don't need wands.
2.
All the times her character on Parks and Rec was the most relatable character to ever exist.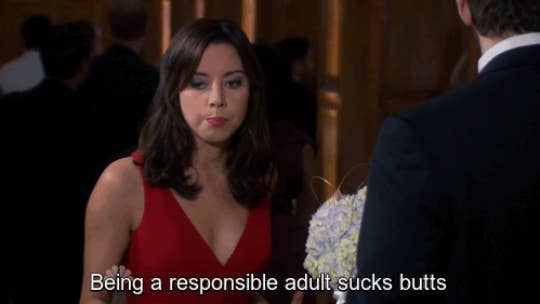 3.
When she showed that she's still supportive of her Parks and Rec costars, even years after the show ended.
4.
And her caption was the most April Ludgate thing of all time.

5.
Because, let's be honest, she's basically April Ludgate IRL.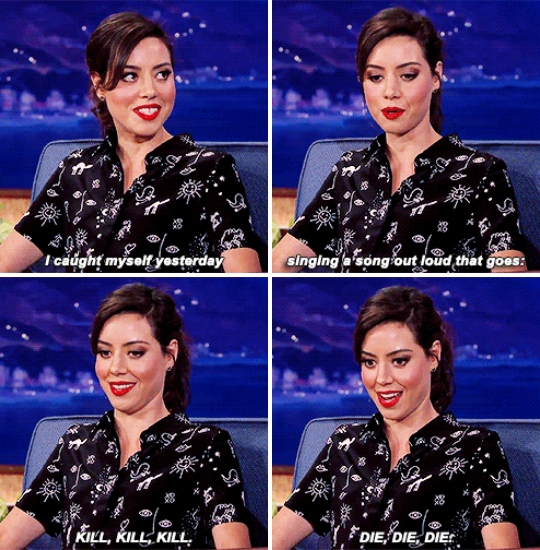 6.
Which is totally fine, because it means she can be mean to people in public, and they love it.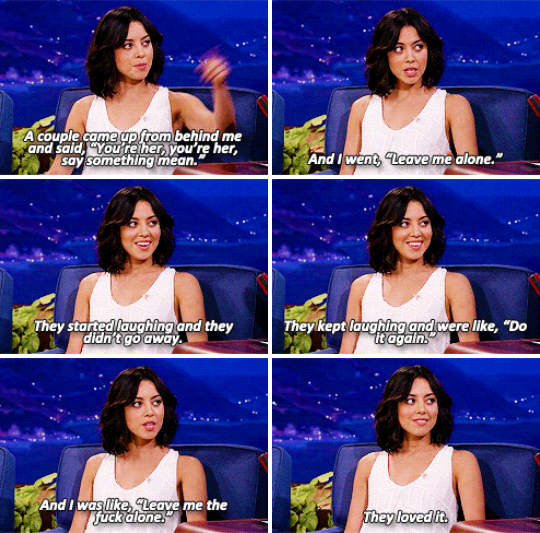 7.
When she went alone to a hotel bar and tried to make everyone in there care that she was on TV.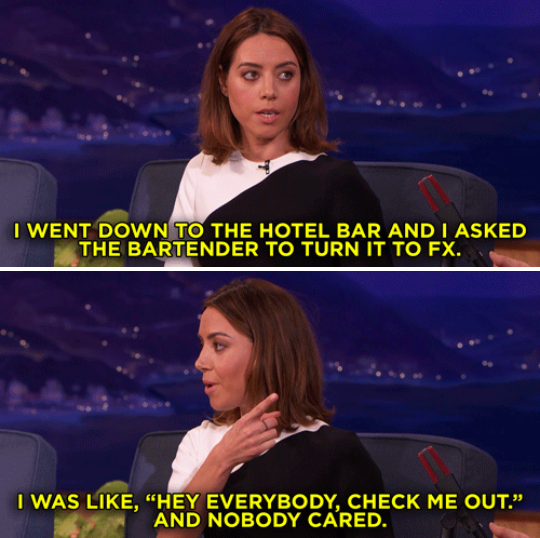 8.
When she guest-judged an episode of RuPaul's Drag Race, and recognised that she'd probably peaked.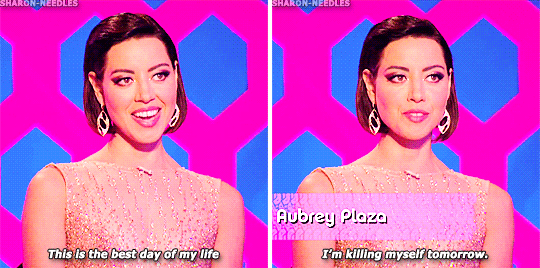 9.
When she was told there'd be a dance number at the end of Mike and Dave Need Wedding Dates, and she had an existential moment.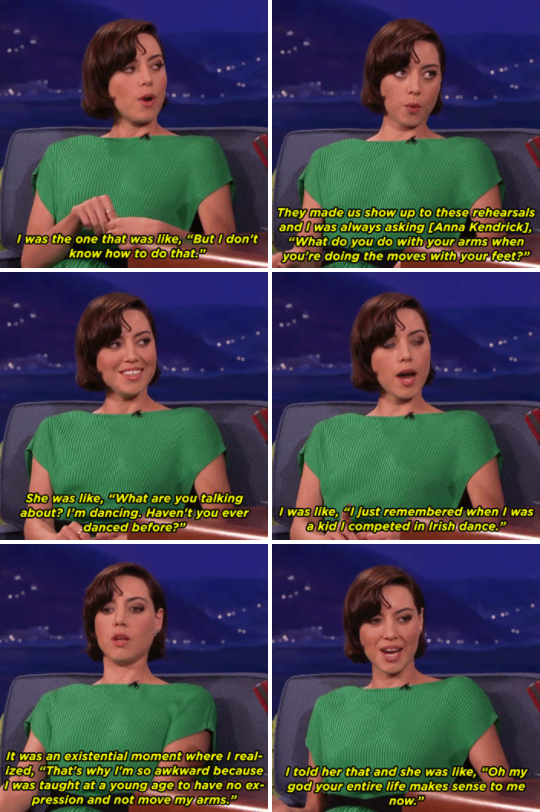 10.
When she was asked to audition for Zac Efron's love interest, and she was like, "Nah."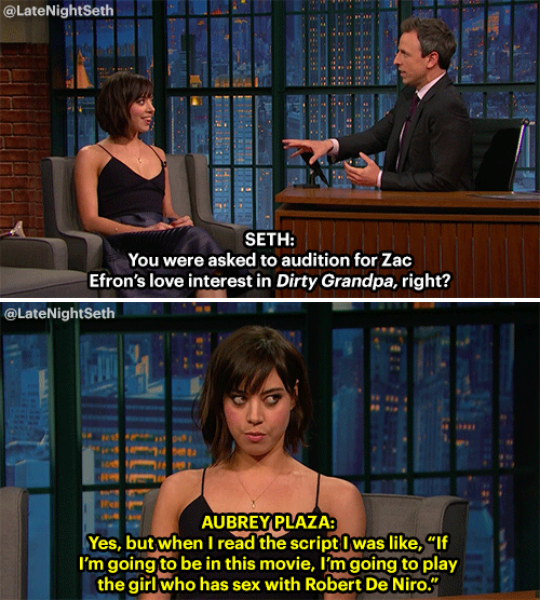 11.
When Retta talked about how sweet she is IRL, and Aubrey made sure her reputation wasn't compromised.
12.
When she explained why she wants to be an old lady.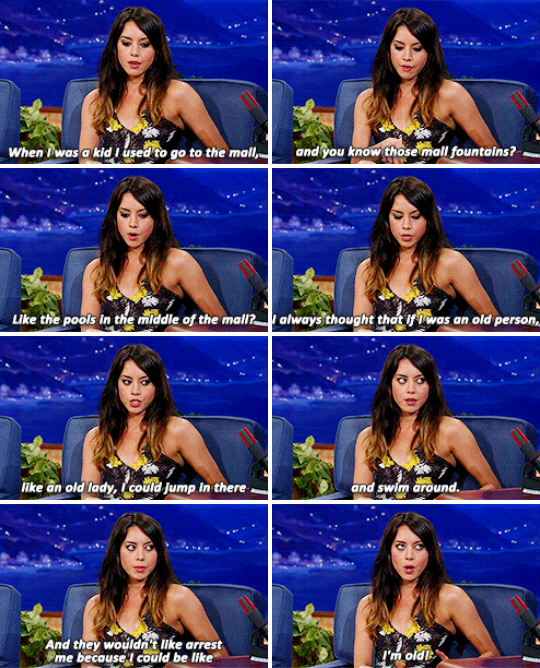 13.
But then also when she won a Young Hollywood Award, and said this in her acceptance speech.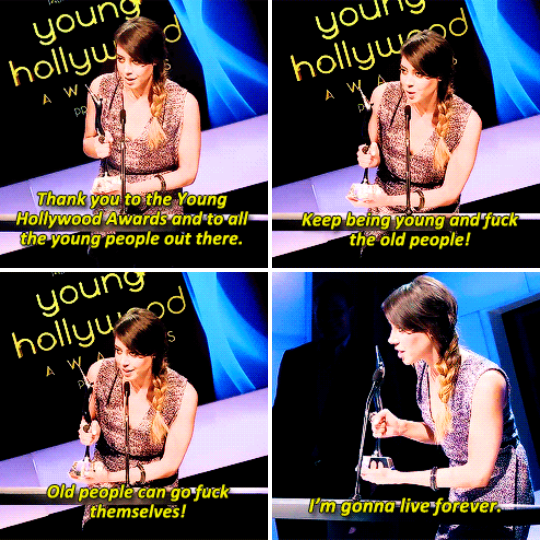 14.
When she was asked what she'd do after Parks and Rec ended, and her answer was relatable AF.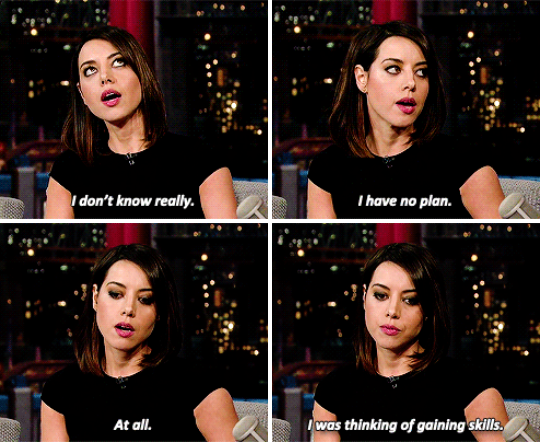 15.
When she described her ideal first date, which is probably also your ideal first date.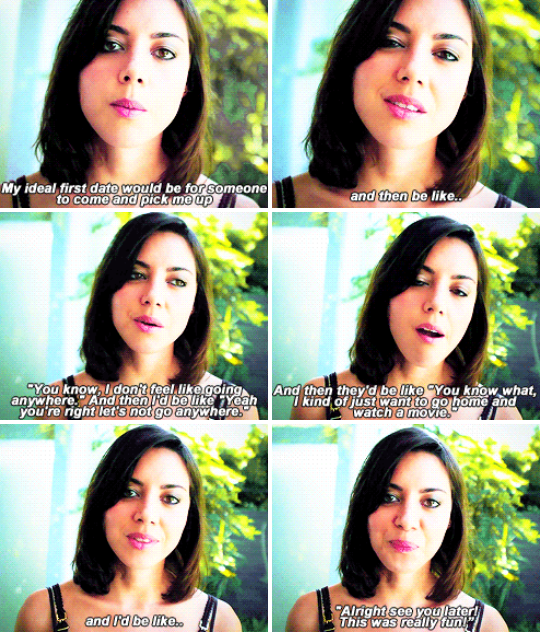 16.
When she accepted an award on behalf of Amy Poehler, and gave this inspirational speech.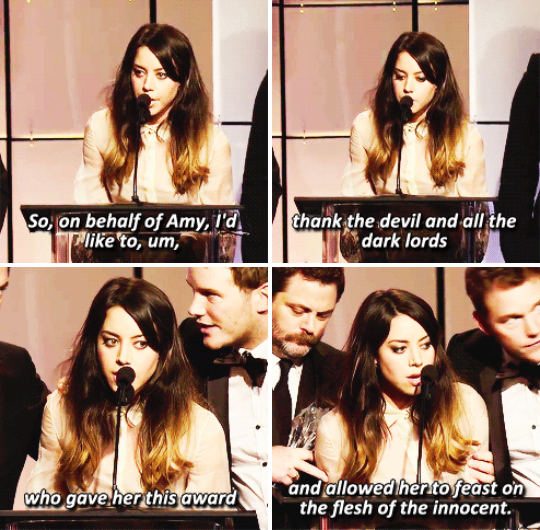 17.
When she explained how she prepares for any apocalypse situation.
18.
When she totally sold these rescue puppies.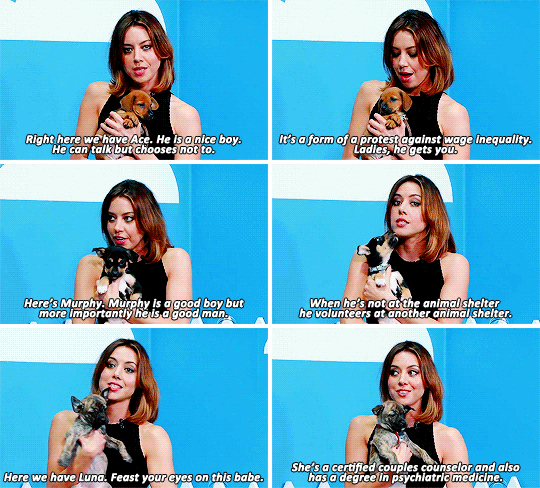 19.
When she wrote the perfect theme song for Rashida Jones' new show, Angie Tribeca.
20.
When she told this story, and you could totally imagine it happening.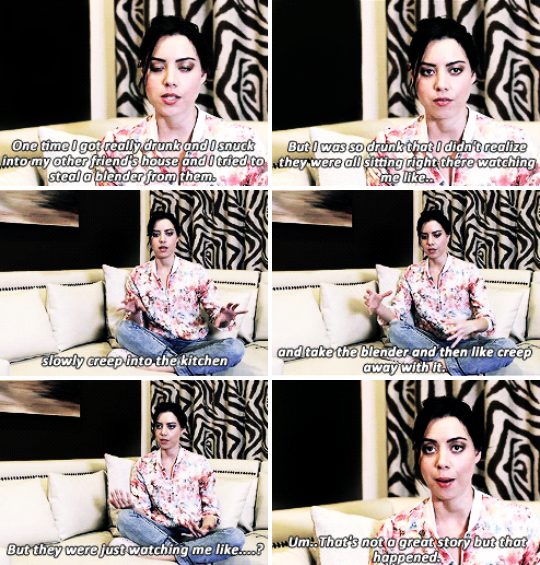 21.
And when she hijacked Amy Poehler's Q&A to provide some inspirational words to young people.