Yesterday, Vogue Italia unveiled their latest cover shoot starring model Gigi Hadid, and people immediately noticed that she had been photoshopped beyond recognition.
As well as photoshopping her features, people accused Gigi of wearing blackface, and called her out in the comments of her now-deleted Instagram post.

They also flooded Vogue Italia's Instagram comments with the same accusations, pointing out that they should have just hired a model with a darker skintone.
As a result of the backlash, Gigi posted on her Instagram story and Twitter apologising for the execution of the photoshoot and explaining that "things would have been different if [her] control of the situation was different".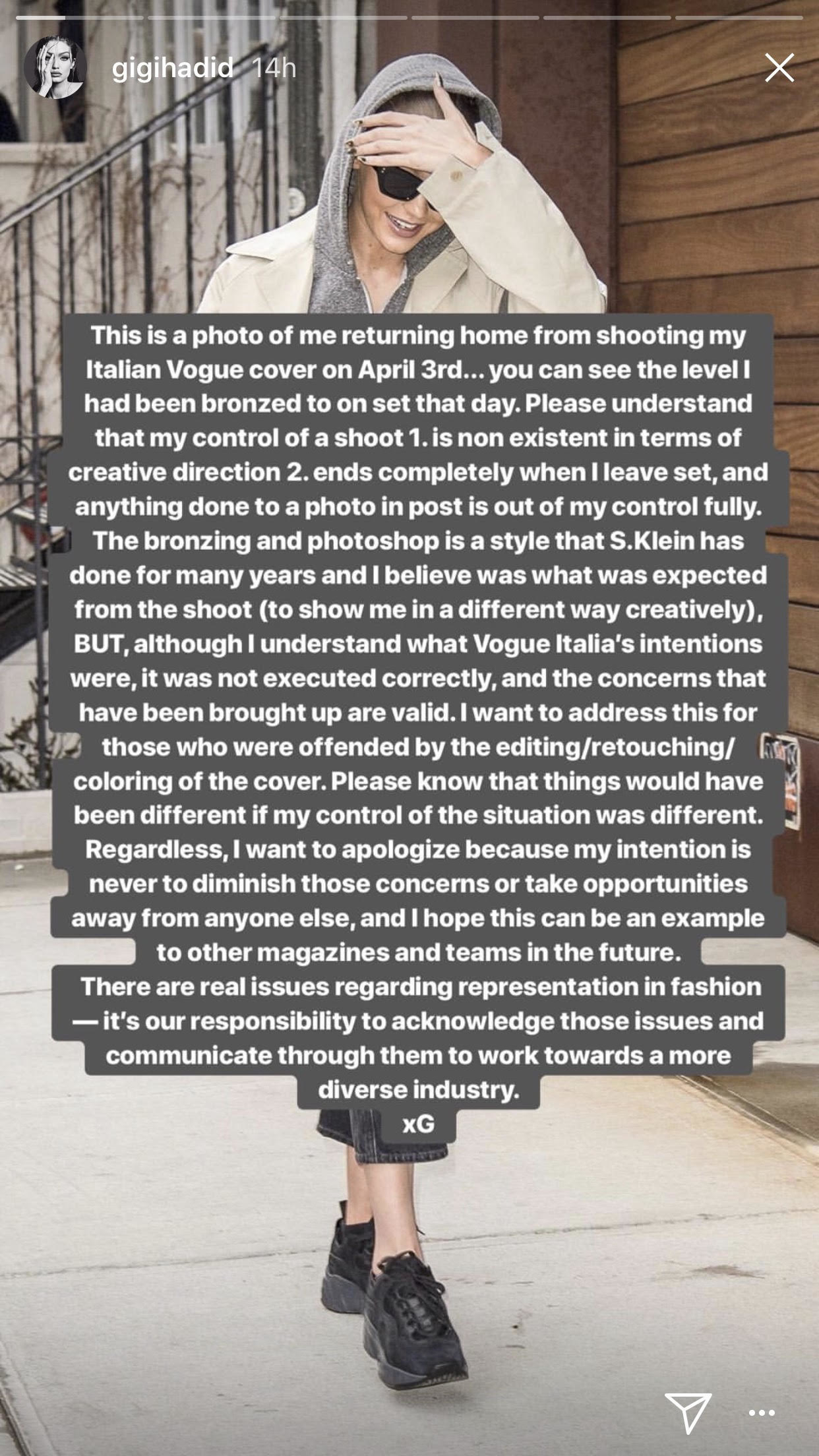 She explained that, as a model, she has no control over the creative direction of the shoot and her control "ends completely when [she] leaves set".
"There are real issues regarding representation in the fashion industry," Gigi wrote. "It's our responsibility to acknowledge those issues and communicate through them to work towards a more diverse industry."
In a statement to BuzzFeed, a representative for Vogue Italia also apologised for any offence caused by the photoshoot:
Throughout its history, Vogue Italia has respected and encouraged the creative viewpoints of commissioned photographers. In our latest cover shoot by Steven Klein, the vision was to create a beachwear-themed story with a stylized bronzing effect. We understand that the result has caused some debate with our readers, and we sincerely apologize if we have caused any offence.