It's time for fans of J.K. Rowling's wizarding world to get excited, because Warner Bros. just dropped the second trailer for Fantastic Beasts: The Crimes of Grindelwald at San Diego Comic Con.
We got our first glimpse at the highly-anticipated sequel when the first trailer was released back in March, which showed Newt in London and Paris, and meeting with his old teacher Albus Dumbledore.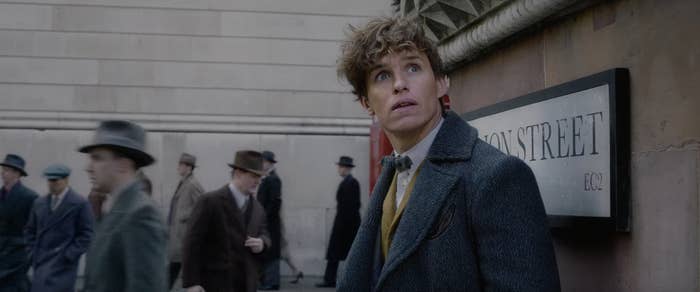 But this new trailer gives us even more exciting details – most importantly, we get to see Joshua Shea, who plays a young Newt, in action at Hogwarts.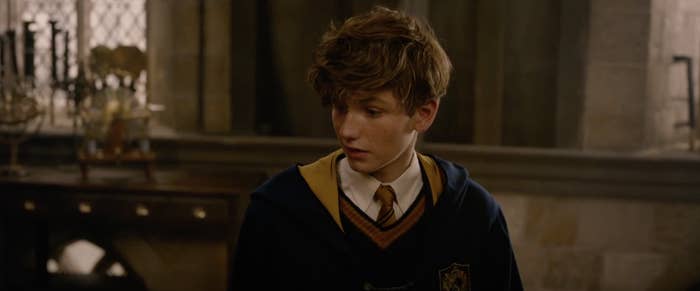 And during a recent interview with BuzzFeed, Eddie Redmayne – aka Newt Scamander himself – opened up about what it was like getting to see his younger counterpart at work.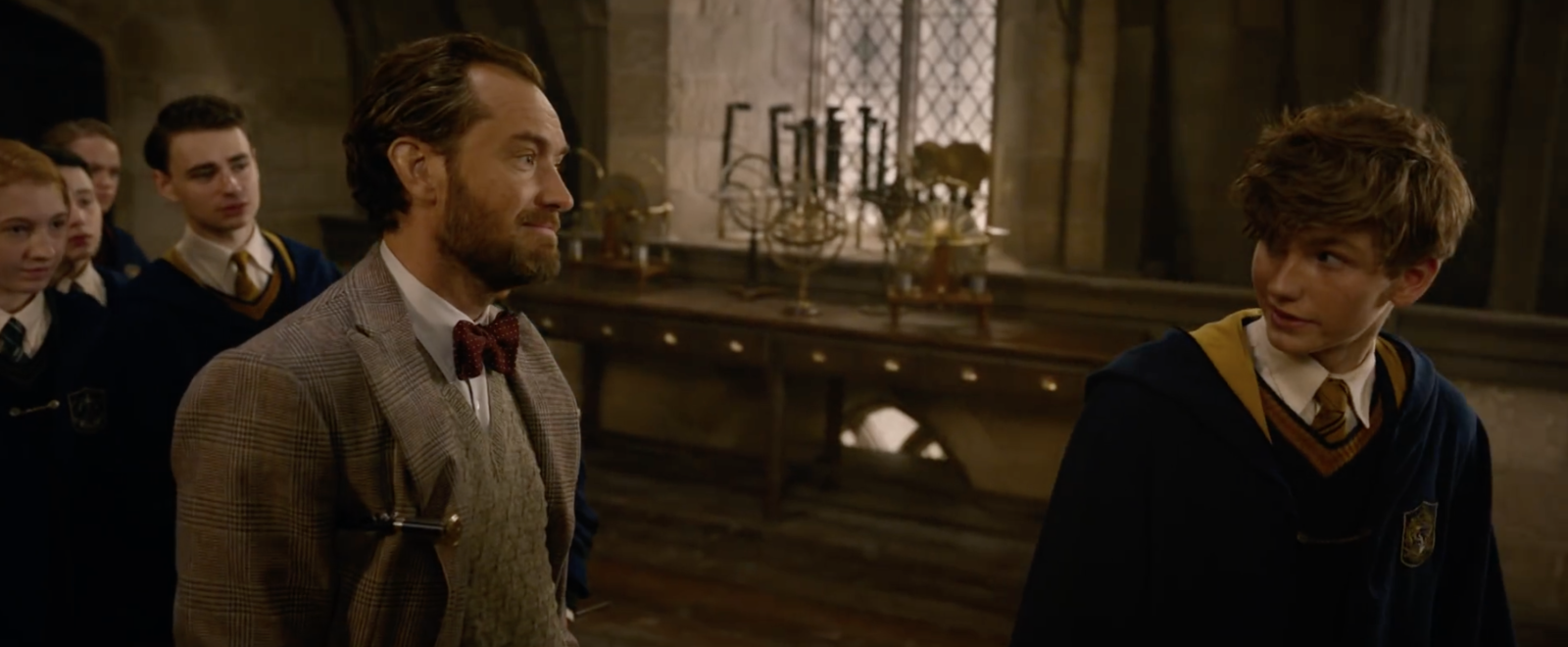 When asked about the most magical thing that happened on set, Eddie immediately thought of his mini-me: "There's a mini version of me in the film played by a lovely actor called Josh. He's at Hogwarts."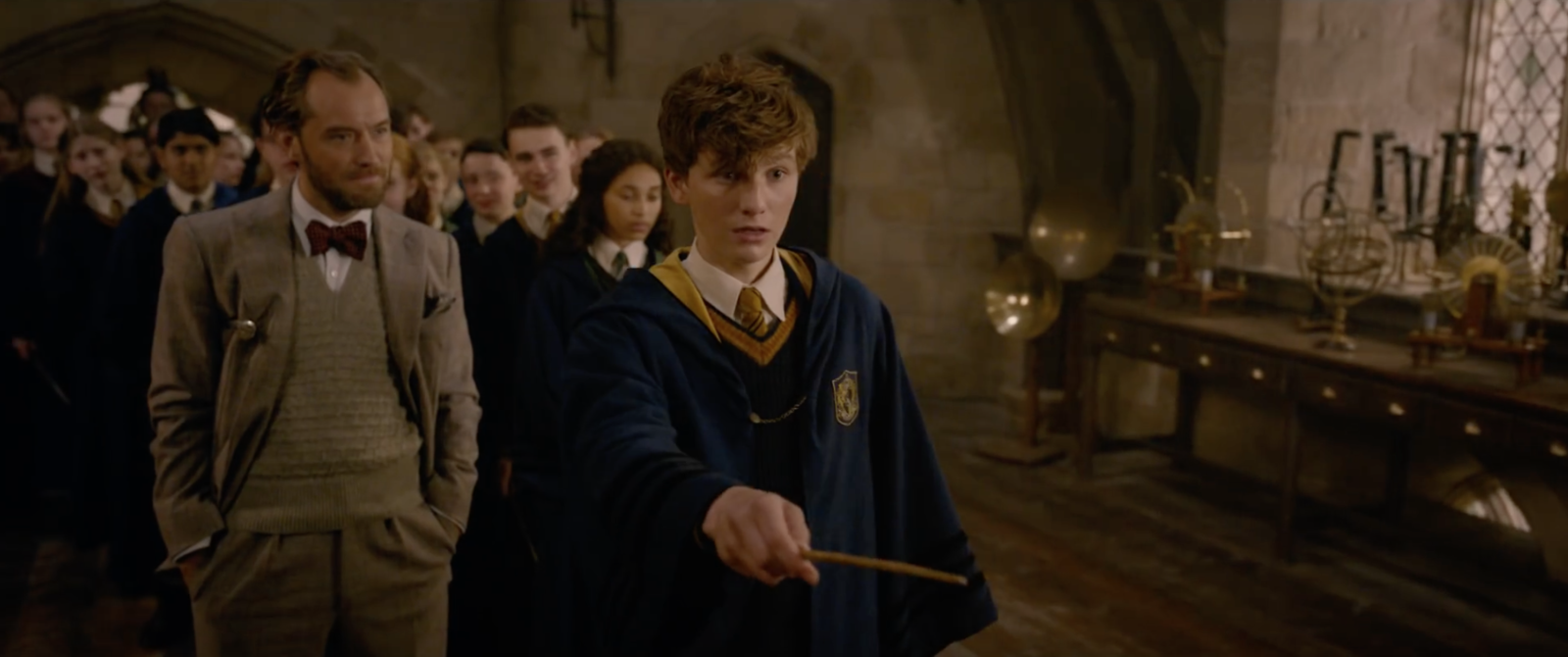 "We met early on in the film, he came and sat in my trailer, and he had watched the whole first film," he went on. "His imitation of all Newt's mannerisms was so brilliant, and it was such a joy to watch him work."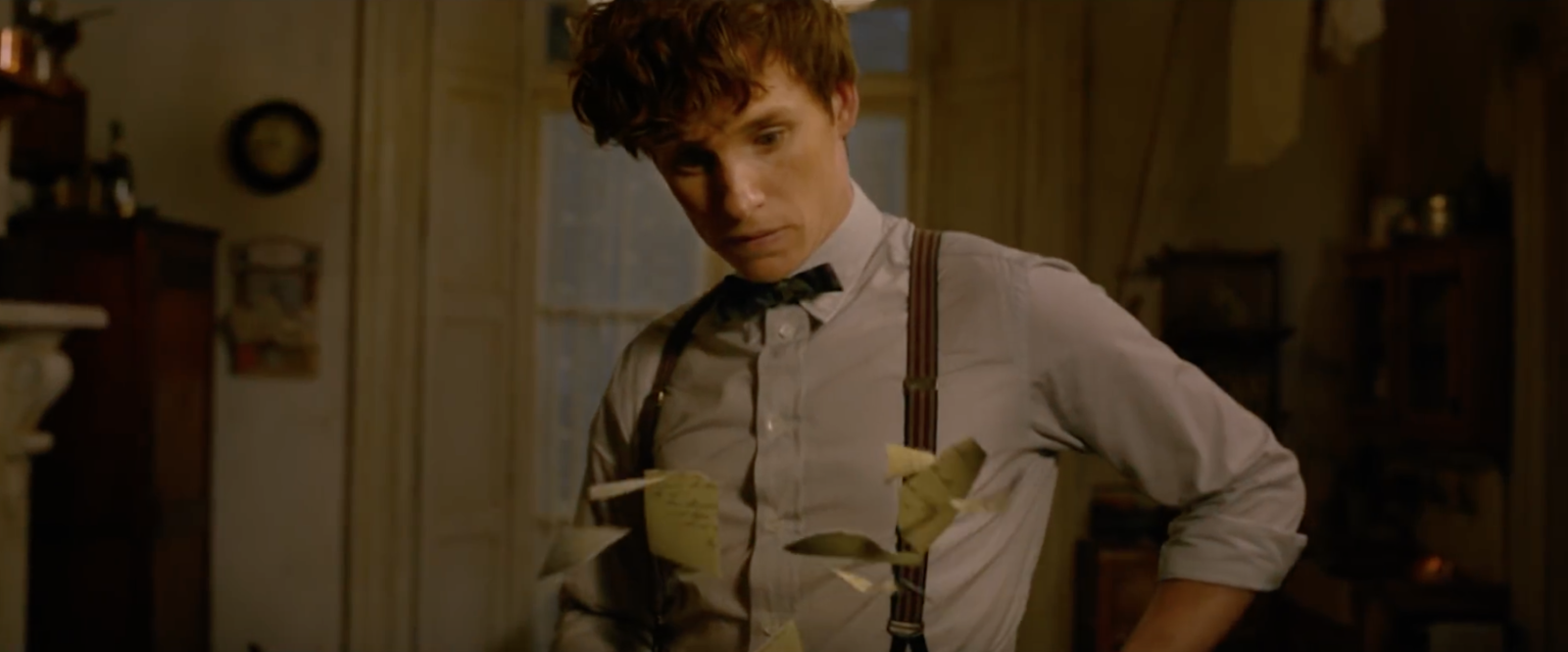 "I think, for all of us, whenever a new actor comes on board and sees the scale and the excitement of working in that Potter world, it's always pretty great," he went on.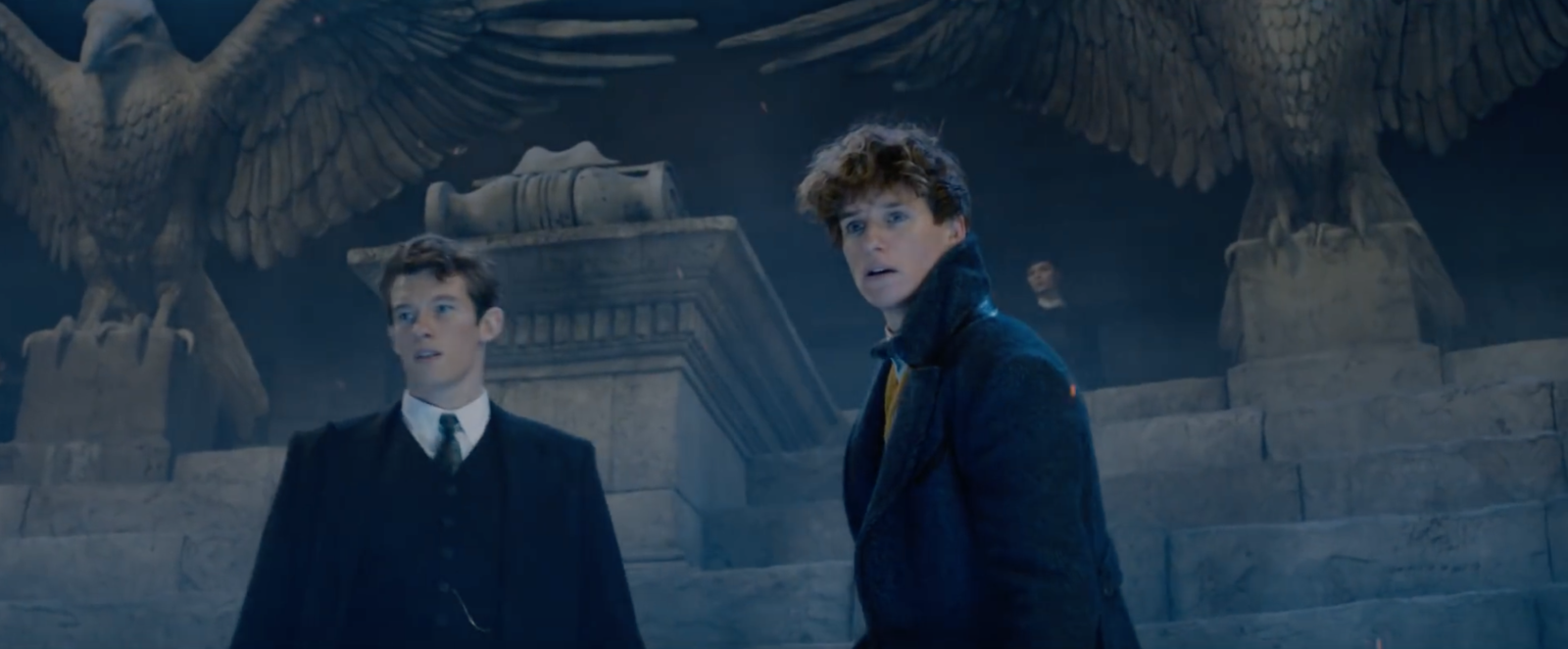 The trailer also shows us another glimpse of newcomer Zoë Kravitz in character as Leta Lestrange, who seems to be causing some trouble between Newt and Tina.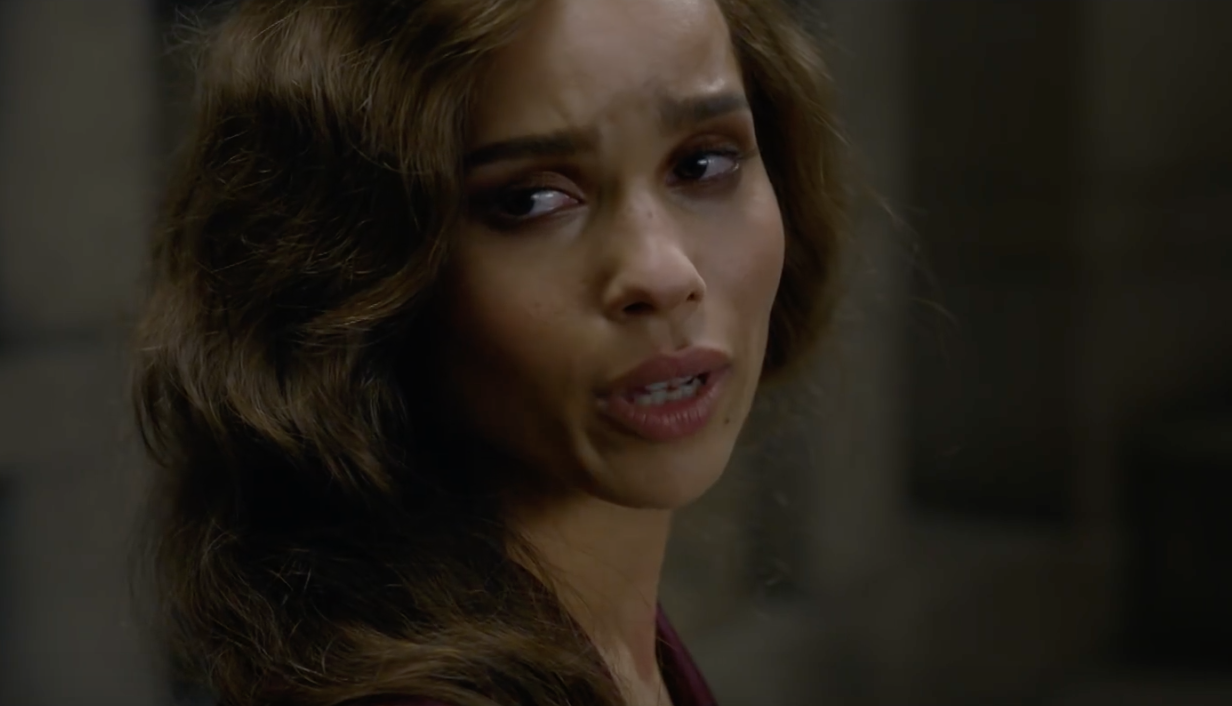 And there are hints that Credence Barebone is back and causing even more trouble.
Dumbledore's relationship with Grindelwald seems more than a little complicated – we see him looking into a mirror (not to spread rumours but...the Mirror of Erised, anyone???) and seeing Grindelwald's reflection.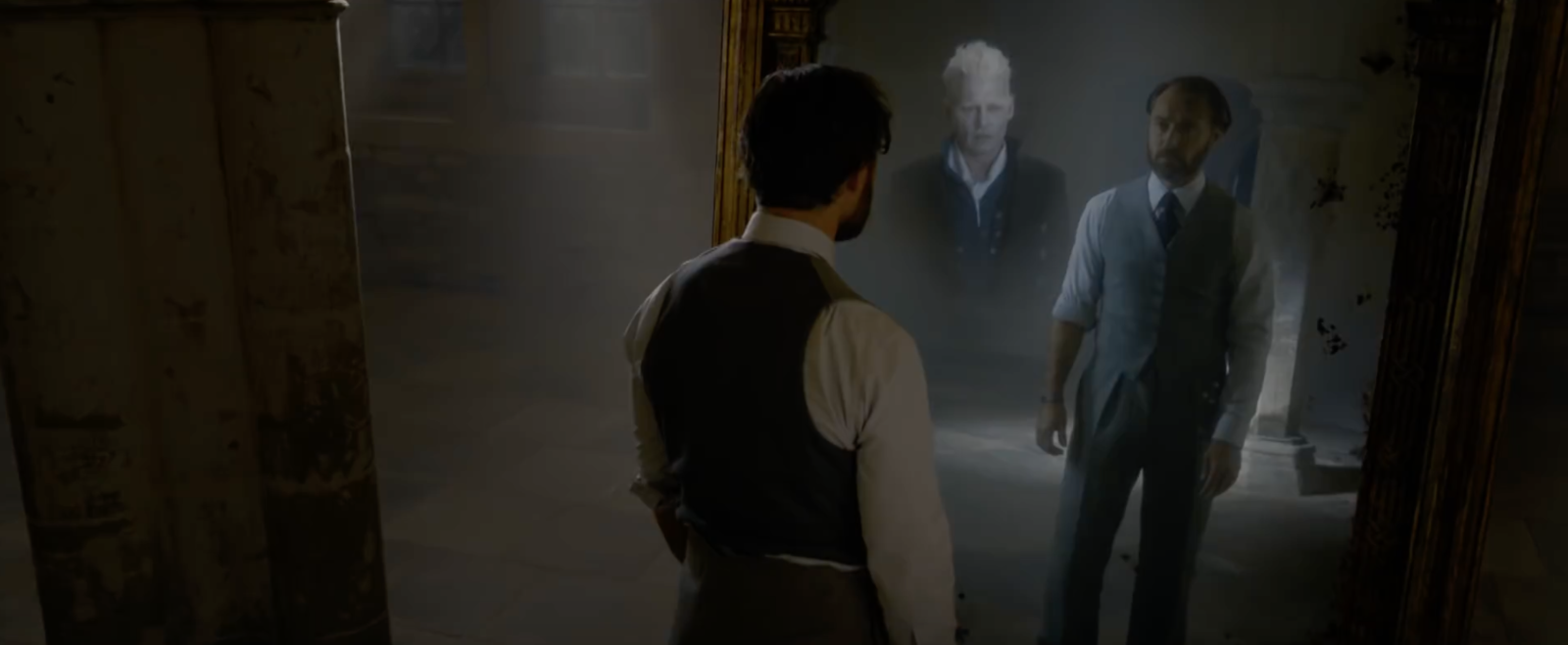 And we get our first look at Brontis Jodorowsky in character as the famed alchemist – and close friend of Dumbledore's – Nicolas Flamel.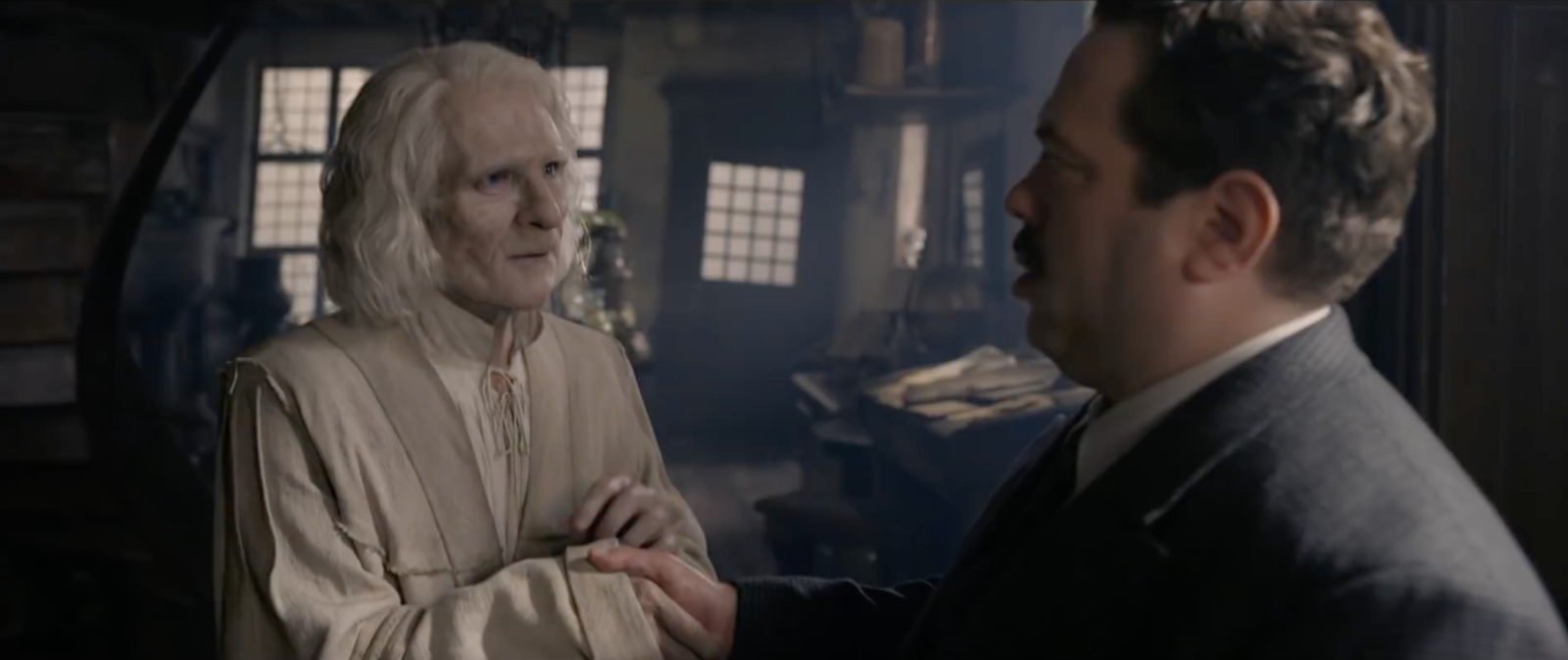 Fantastic Beasts: The Crimes of Grindelwald is in cinemas from 16 November 2018.