Chris Pratt's Son Is Going To Be A Dinosaur For Halloween
Let's hope he has a ~Jurassic~ time.
It's no secret that Chris Pratt, his wife Anna Faris, and their 3-year-old son are probably the most perfect family of all time.
And it's also common knowledge that Chris has had a pretty good year career-wise, what with his starring role in Jurassic World and all.
There'll probably be a fair few ~Jurassic~-inspired Halloween costumes around this year, and apparently no kid is immune to the Jurassic World hype. Because Anna Faris has revealed what their son will be dressing up as...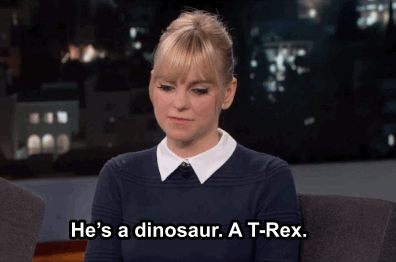 And it's definitely going to be the cutest thing ever.