Emma Stone Admits She Has A Way To Go In Her Fight For Equality
"There is so much power in our voices, and we need to speak out."
Emma Stone has become more and more vocal about feminism and equality since getting involved with her latest film, Battle of the Sexes.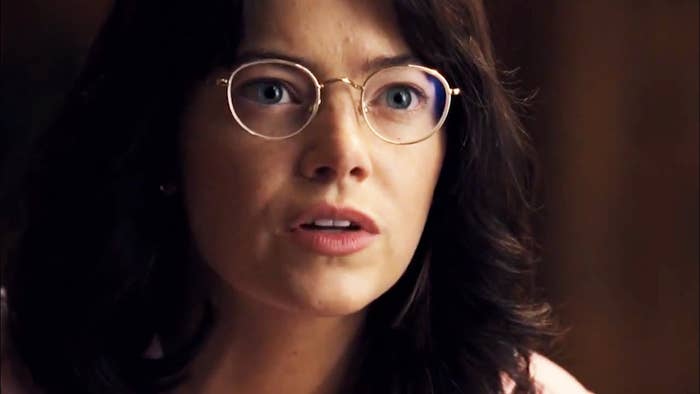 Last month during a roundtable discussion promoting the movie, Emma spoke up on her experiences with pay inequality, saying in the past her male costars have agreed to take pay cuts to match her salary.
In my career so far, I've needed my male costars to take a pay cut so that I may have parity with them. And that's something they do for me because they feel it's what's right and fair. That's something that's also not discussed necessarily – that our getting equal pay is going to require people to selflessly say: "That's what's fair."
And now, in an interview with Marie Claire, Emma has admitted that she still has some way to go when it comes to addressing inequality and fighting for equal rights.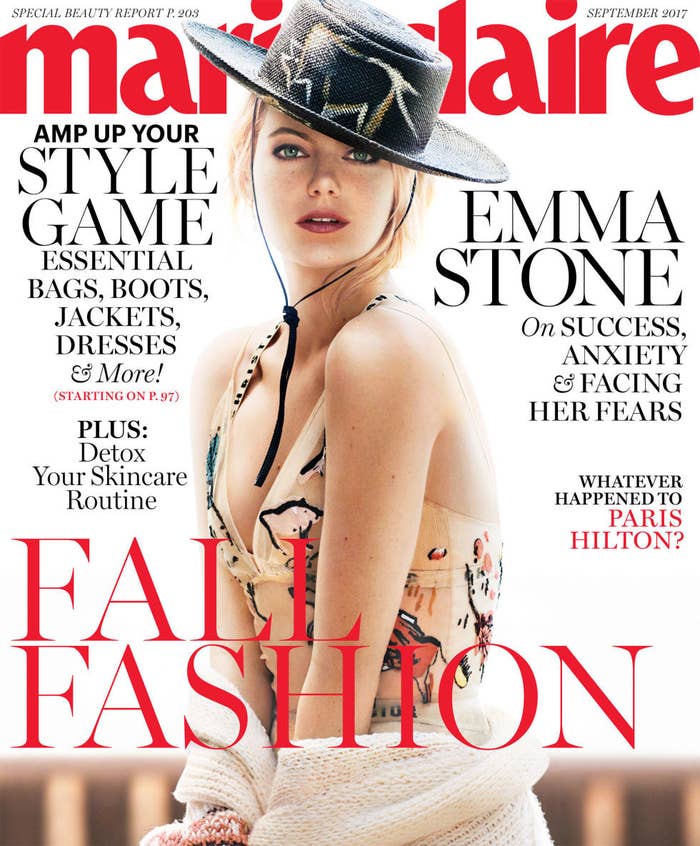 "There is so much power to our voices, and we need to speak out," she said. "That's something I struggled with in the past, but it's very hard not to feel galvanised right now, politically or consciously."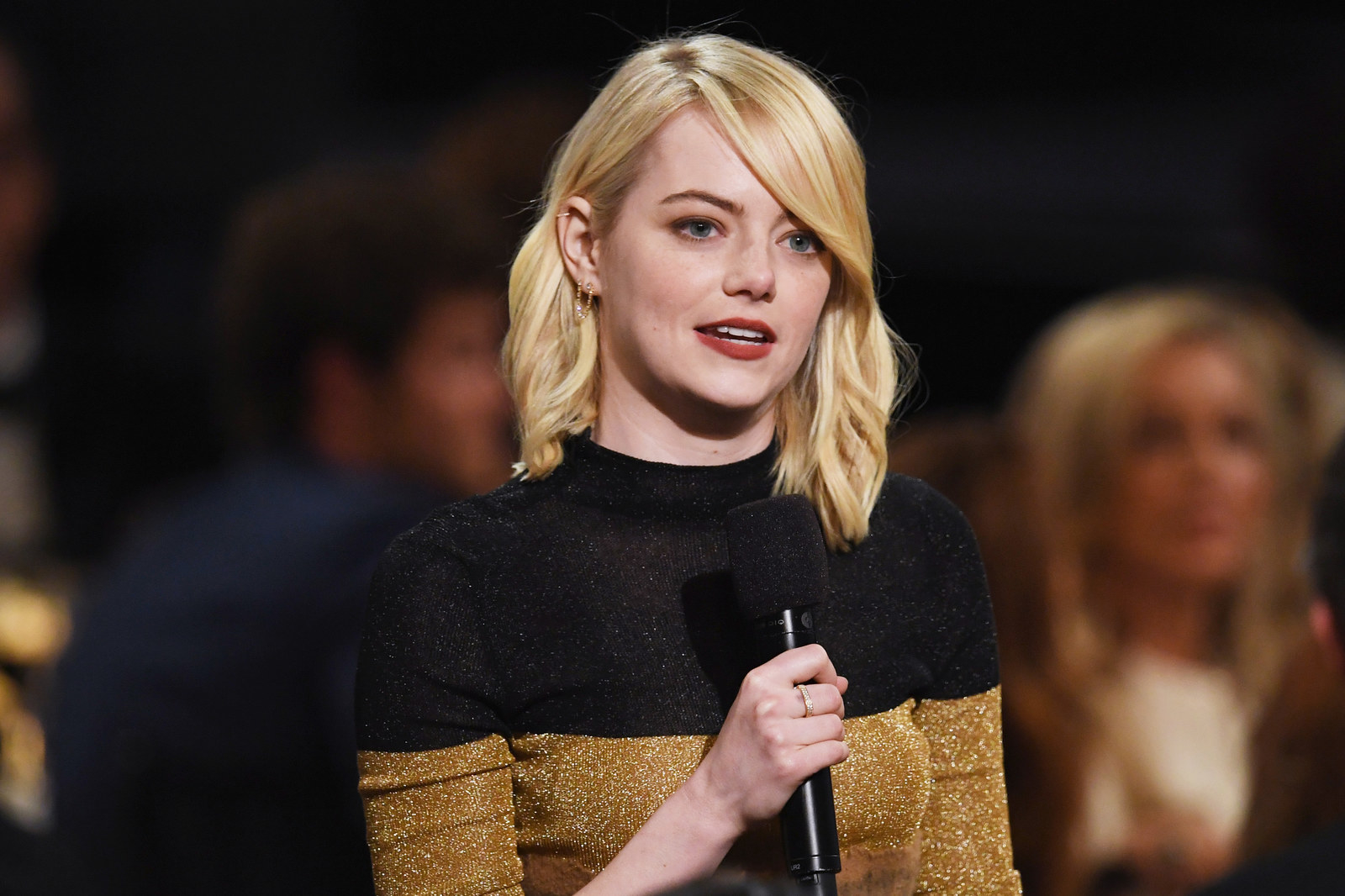 She also spoke about the amazing work other people do in their fight for equality:
Nobody is going down without a fight – for love and humanity and equality and coming together. It's so inspiring to see marches and beautiful writing and creative work. There's so much power and a grace coming out of so many people who have so much to lose, and the human spirit is incredible. That's worth a fight every day. And I want to learn how to fight better.
And she credits her experience playing Billie Jean with inspiring her activism.
"I would say playing Billie Jean was a bit of a game changer," she said.
I am very nervous to communicate my opinions a lot of the time, especially publicly ... She is so direct and confident in the way that she communicates what she believes is right. To be able to step into that was a pretty powerful experience. It's something that I still don't feel entirely comfortable with, but it was also one of the great parts about playing her.