If you're anything like me, you're probably seriously excited to see Emma Stone playing tennis legend Billie Jean King in her upcoming movie, Battle of the Sexes.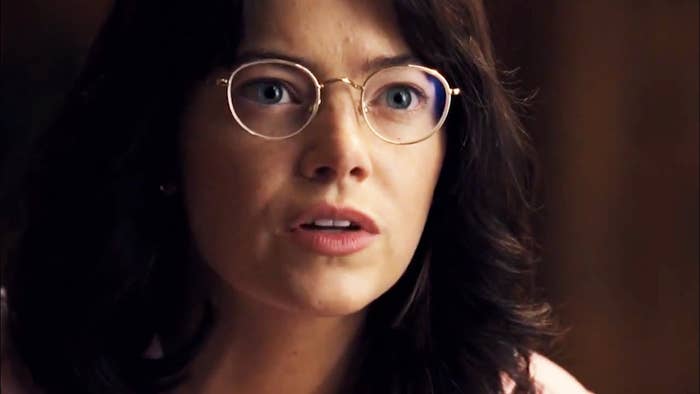 In 1973, Billie Jean King was challenged to a tennis match by Bobby Riggs – a retired player 26 years her senior – who claimed he could "beat any woman" on the tennis court.
We at BuzzFeed have the opportunity to talk to Emma and Billie Jean while they're in London promoting the movie, and we'd love to ask them your questions!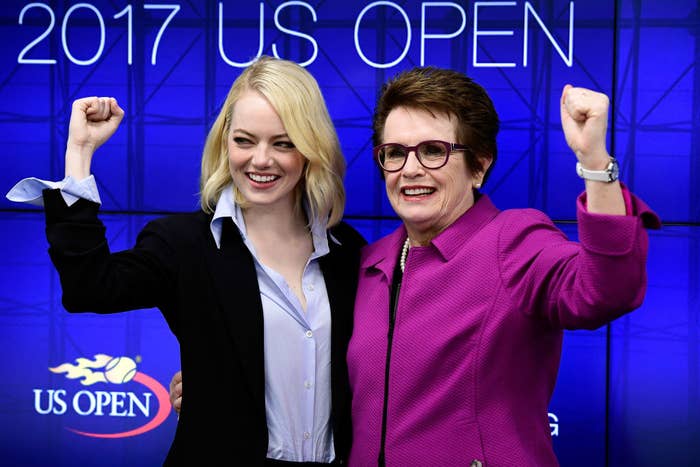 So, in keeping with the theme of the movie, we'd love to know what you want to ask Emma Stone and Billie Jean King about being a badass woman.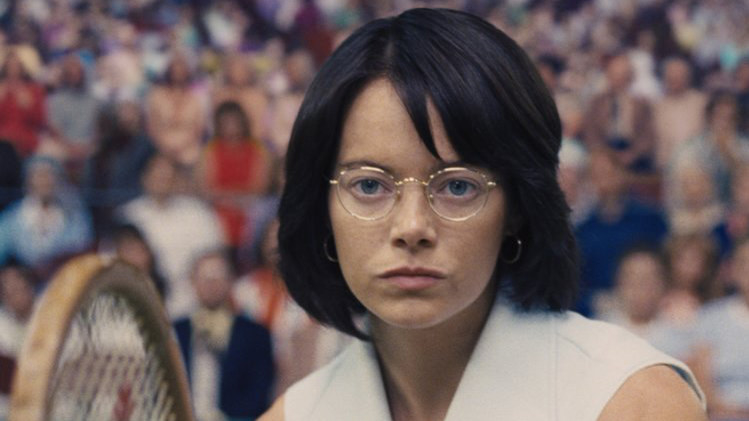 Maybe you have questions about identifying as a feminist, or about being a successful woman in male-dominated industries.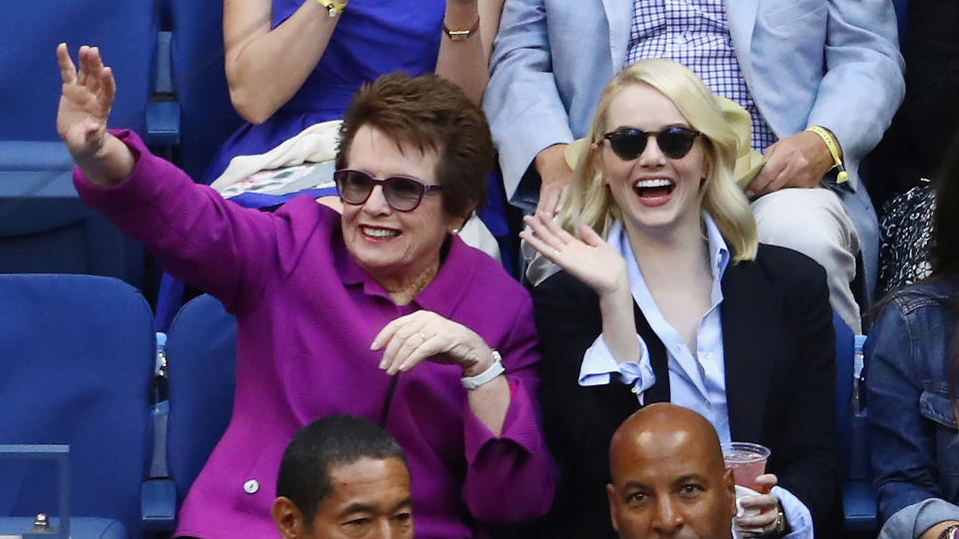 Whatever it is, leave your questions for Emma and Billie Jean in the comments of this post, and you never know – they might just answer them!