We Need To Talk About Hopper And Eleven In "Stranger Things 2" Because It's Way Too Cute
And no, it's not Mike and Eleven.
🚨🚨🚨 WARNING: THIS POST WILL CONTAIN MAJOR SPOILERS FOR SEASON 2 OF STRANGER THINGS. IF YOU HAVEN'T SEEN THE ENTIRE SEASON, DO. NOT. READ. THIS. UNLESS YOU DON'T CARE ABOUT SPOILERS. 🚨🚨🚨
OK, so we're all caught up on the whole of Stranger Things Season 2, right? Good. Because we need to talk.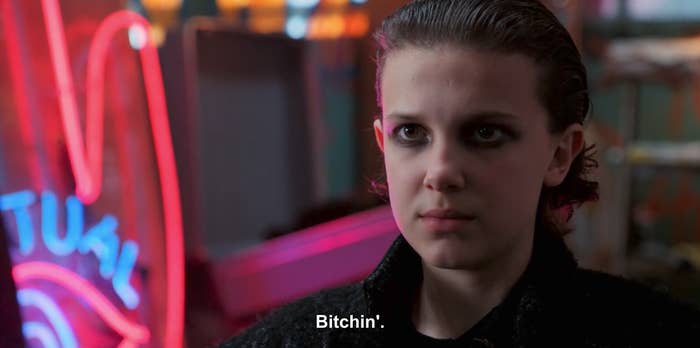 This season introduced a partnership I never expected to be emotionally invested in, and yet here I am. And no, I'm not talking about Steve and Dustin (although I am emotional about that too).
I'm talking about the fact that in the year between Seasons 1 and 2, Hopper basically adopted Eleven as his own daughter and I CANNOT DEAL WITH HOW CUTE IT IS.
OK, so Hopper may not always get things right, but he's been keeping Eleven safe from the bad government guys for almost a year at this point, and it's clearly been working.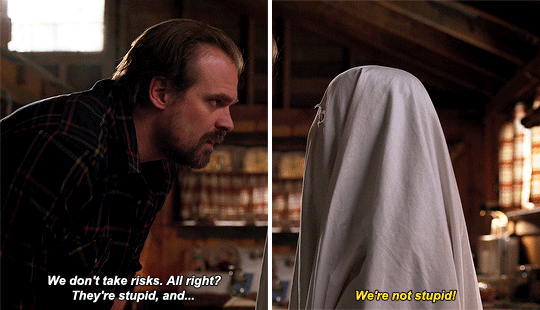 And while he was keeping her safe from people who want to experiment on her, he was also doing normal dad stuff like making her eat her vegetables and teaching her how to tell the time.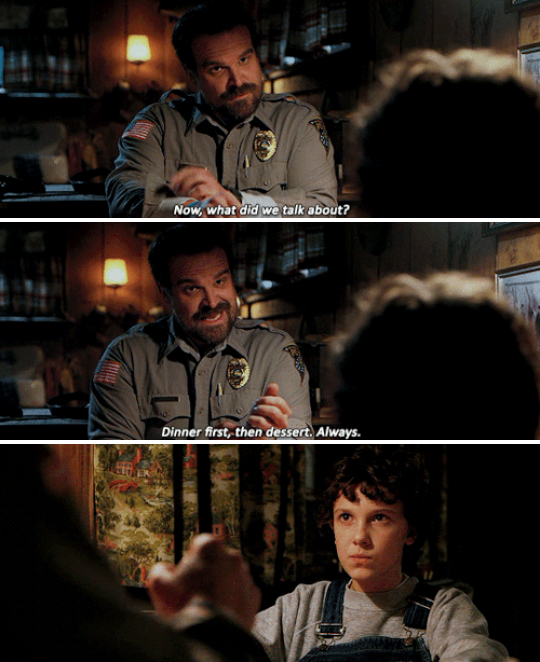 If that wasn't heartwarming enough, the montage of the two of them cleaning out their cabin was one of the nicest moments in a generally dark and emotionally draining season.
And even when Eleven is being a typical moody teenager with telekinetic powers and they're fighting, their relationship is still seriously adorable.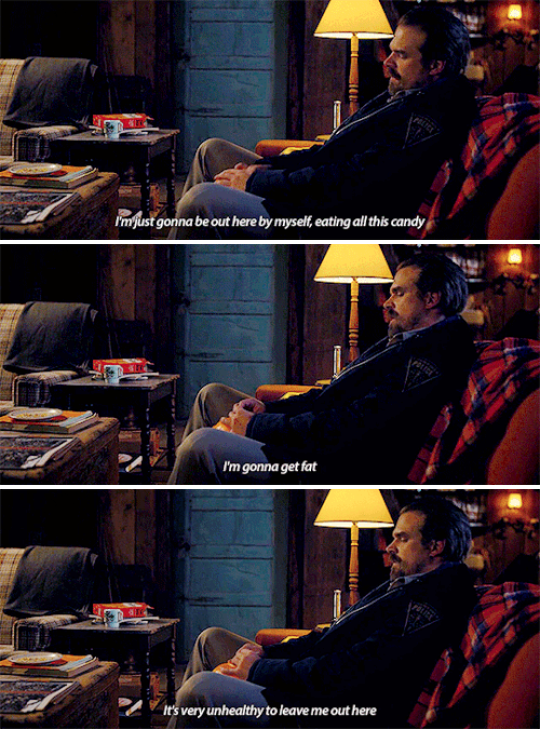 But nothing could prepare me for the level of emotional devastation when Hopper apologised to Eleven for yelling at her.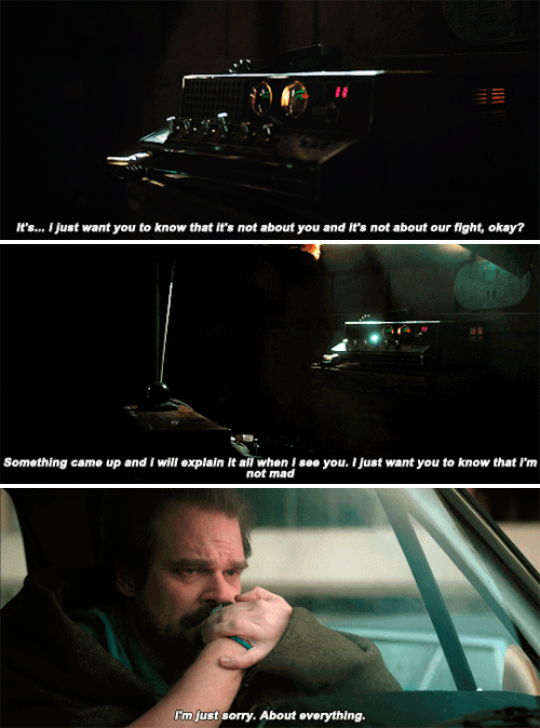 Who knew I would cry over a man telling his fake-adopted-daughter-who-has-superpowers to eat her peas???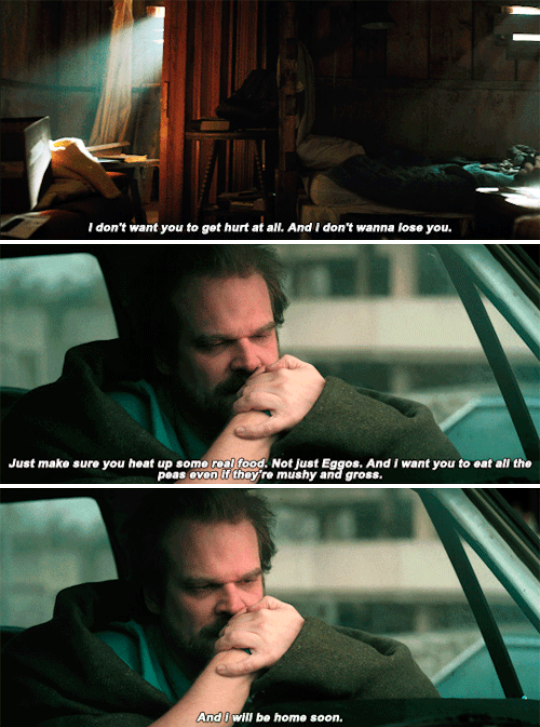 And, honestly, don't even get me started on their reunion.
Hopper's reaction to Eleven's new ~MTV punk look~ was way too adorable.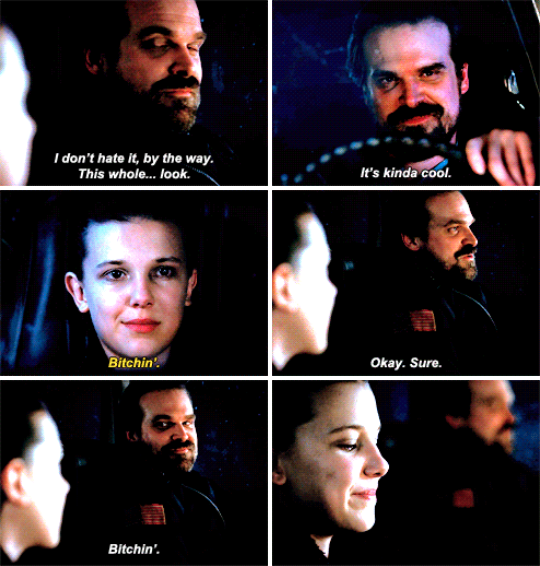 But, most importantly, HE LET ELEVEN LEAVE THE HOUSE SO SHE COULD GO TO THE SNOW BALL AND DANCE WITH MIKE AND I WILL NEVER GET OVER IT.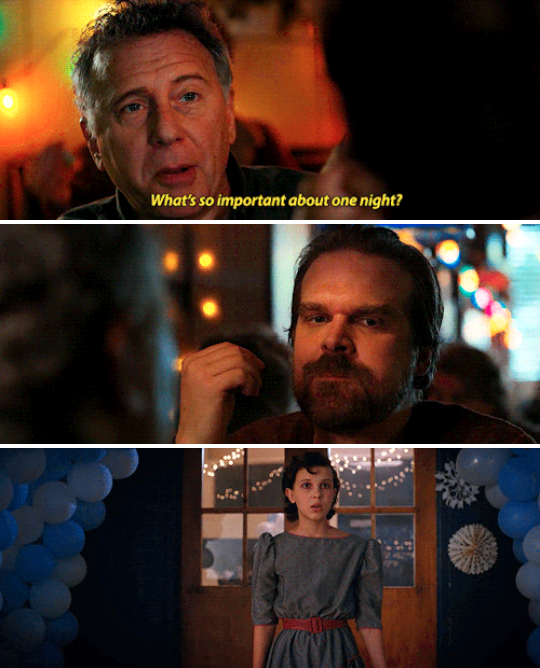 I'm voting Jim Hopper for Now Absolutely 100% Government Official Dad Of The Year 1984.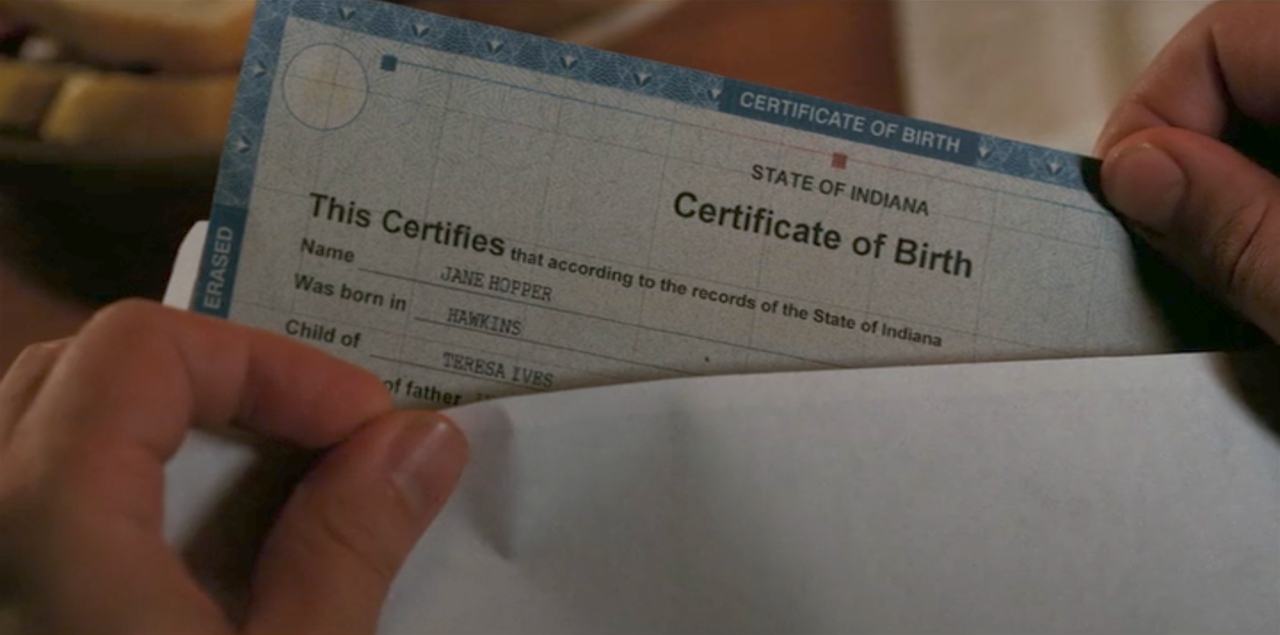 Now BRB while I cry about this forever. 😭😭😭