Eddie Redmayne is one of the world's most versatile actors. He won an Academy Award for his role as Stephen Hawking in The Theory of Everything, tried his hand at a musical as Marius in Les Misérables, and entered J.K. Rowling's wizarding world in 2016 as Newt Scamander in Fantastic Beasts and Where to Find Them. Now Eddie's doing something new: He's lending his voice to caveman Dug in Early Man, the new animation from Aardman (yes, the people behind Wallace and Gromit).
We at BuzzFeed are huge fans of Eddie, so when we got the chance to meet him in London recently to chat about Early Man, we decided to ask him some very important questions...

1. Tea or coffee?
Eddie Redmayne: Coffee.
2. How do you take it?
ER: I like it with a lot of milk. I'm either a latte man, or an Americano with a lot of milk and sugar. A lot of sugar. I can occasionally go to that mocha-cappa-racca-racca thing depending on the time of year. Is that too long an answer?
3. Puppies or kittens?
ER: Puppies!
4. What animal do you think you're most like?
ER: Well, when I was doing the first Fantastic Beasts, I did this whole Pottermore Patronus thing and I was a Basset hound dog. Twice. Which sort of broke all the algorithm rules of that thing, so I felt like that was the world – or J.K. Rowling's world – telling me that I was, in fact, a Basset hound. I'll take that.
5. Have you ever been mistaken for another celebrity?
ER: I once, when I was younger, was outside a theatre, and this woman came up. I had been doing a play at the time, and she started saying how she really loved the play, and she thought the performance was great. I was very flattered, and then halfway through, she said, "I've never seen a Hamlet like it." I wasn't playing Hamlet. Ben Whishaw was playing Hamlet at the time, who happens to be one of my favourite actors, but she was so far down it that I didn't want to tell her I wasn't Ben Whishaw. So I took Ben's praise and ran and hid.
6. What Hogwarts house are you in?
ER: Hufflepuff!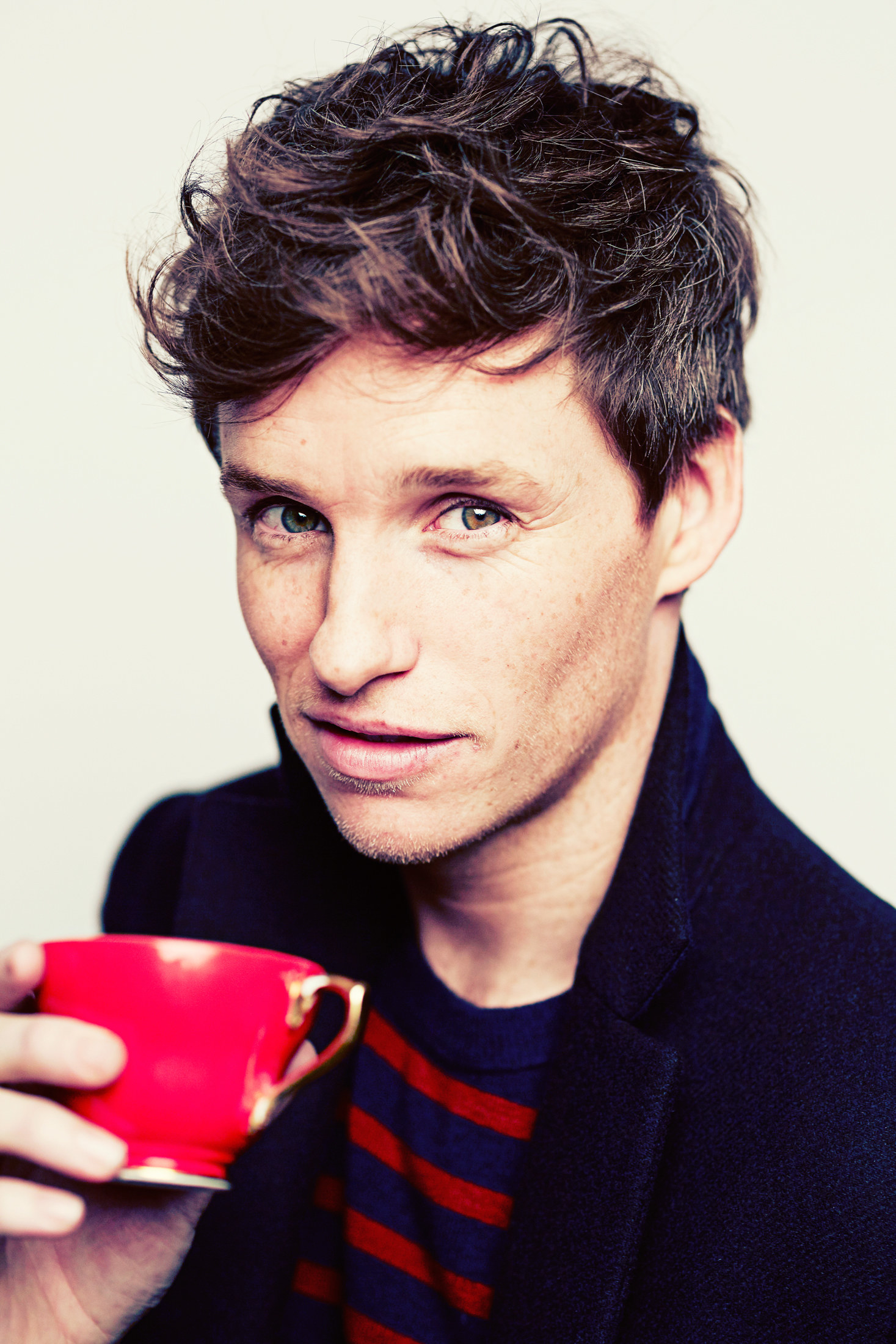 7. What's your favourite pizza topping?
ER: La Reine Romana with extra pepperoni, salad, and dressing on the side from Pizza Express. Literally my favourite thing in the world. When I'm eating it I'm at my most happy.
8. What's your drink of choice?
ER: Vodka and tonic, with very cold tonic water and very cold ice. [laughs] And a lime.
9. What's your favourite drunk food?
ER: [laughs] La Reine Romana with Pizza Express dressing on the side.
10. What's your favourite swearword?
ER: I'm a classic "fuck" man. Fuck. Fuck! It's so satisfying – it has an onomatopoeic fuck-ness to it.
11. What advice would you give to your teenage self?
ER: Jo Rowling wrote this wonderful line in the first Fantastic Beasts film, which my character says, which is, "Worrying means you suffer twice." I thought that was a lovely mantra that I could learn a lot from. So maybe I'd say that. I was quite a worrier.
12. What's the best piece of advice you've ever been given?
ER: Ooh. There was a letter written by Chekhov, the playwright, to his wife, Olga Knipper. It said something like – and I'm butchering this – "Take life step by step, pace by pace, slowly, slowly, and leave the competition to others." Acting is quite a competitive field, and you can get caught up in that stuff, but if you just take your own path and concentrate on putting one foot in front of the other, then hopefully it works out.
13. Have you ever freaked out about meeting a celebrity?
ER: Yes. It was Allison Janney, who I think is one of the greatest actors in the world and hopefully will win an Oscar this year. She was in The West Wing – she plays CJ Cregg. It's basically the only television show I've ever really watched, and I was obsessed with her. I got to meet her several years ago at the Golden Globes. We walked into this room, and she was there at this party, and my wife walked up to her and basically apologised on my behalf for how I was about to behave, for being too keen and gushing. She is as formidable in life as she is on screen.
14. What's the most challenging role you've ever played?
ER: Probably Stephen Hawking.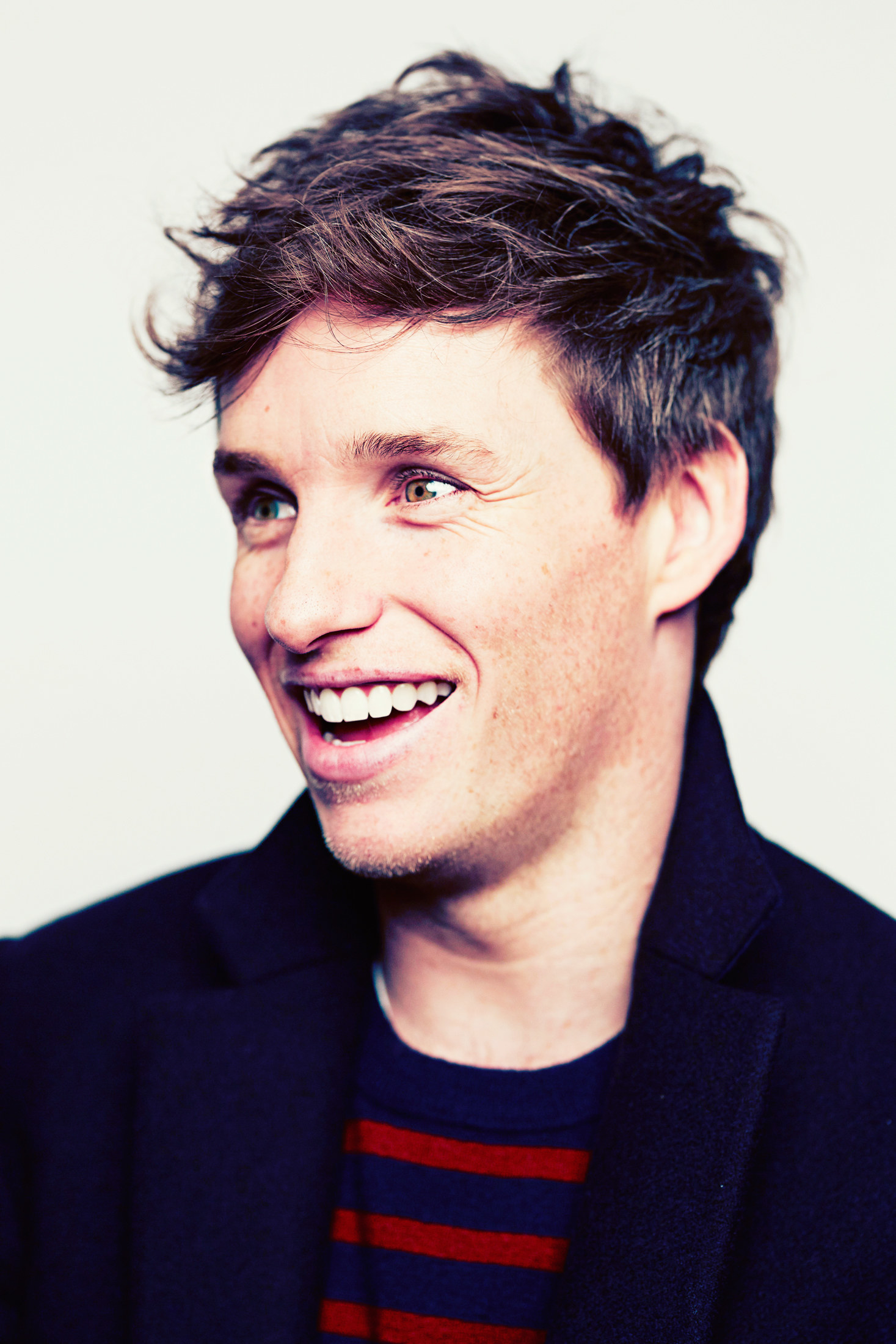 15. What's the most fun you've ever had playing a role?
ER: Do you know what, I had a huge amount of fun on Early Man. It was just Nick Park and I and the sound guys and some of the animators in the studio, and you're relieved of all of the costume and scrutiny of cameras. You just get to mess around a lot, and I loved that, and I love working on the Fantastic Beasts films. You get experiences unlike anything else. Every day you're turning up at these extraordinary sets and doing completely insane things, and I love the people.
16. What's your biggest pet peeve?
ER: I don't like people being late. Maybe because I'm an incredibly early person. I don't know where that comes from, but I hate it when people are late.
17. What was the last song you listened to?
ER: Well. Either "Despacito", because my 18-month-old daughter is a Belieber. It's the song that sort of makes her just start dancing manically. If she's on the verge of meltdown, you just put on a bit of "Despacito" and she hears that opening intro and gets fully into it. But also Rita Ora's song "Anywhere". I like that a lot.
18. What's the last book you read?
ER: A book called Falling Upwards. It's about the history of air balloon flight, which is excellent.
19. What's the last film you saw?
ER: The last film I saw was Phantom Thread, which has really, really beautiful performances in it. I thought it was pretty wonderful.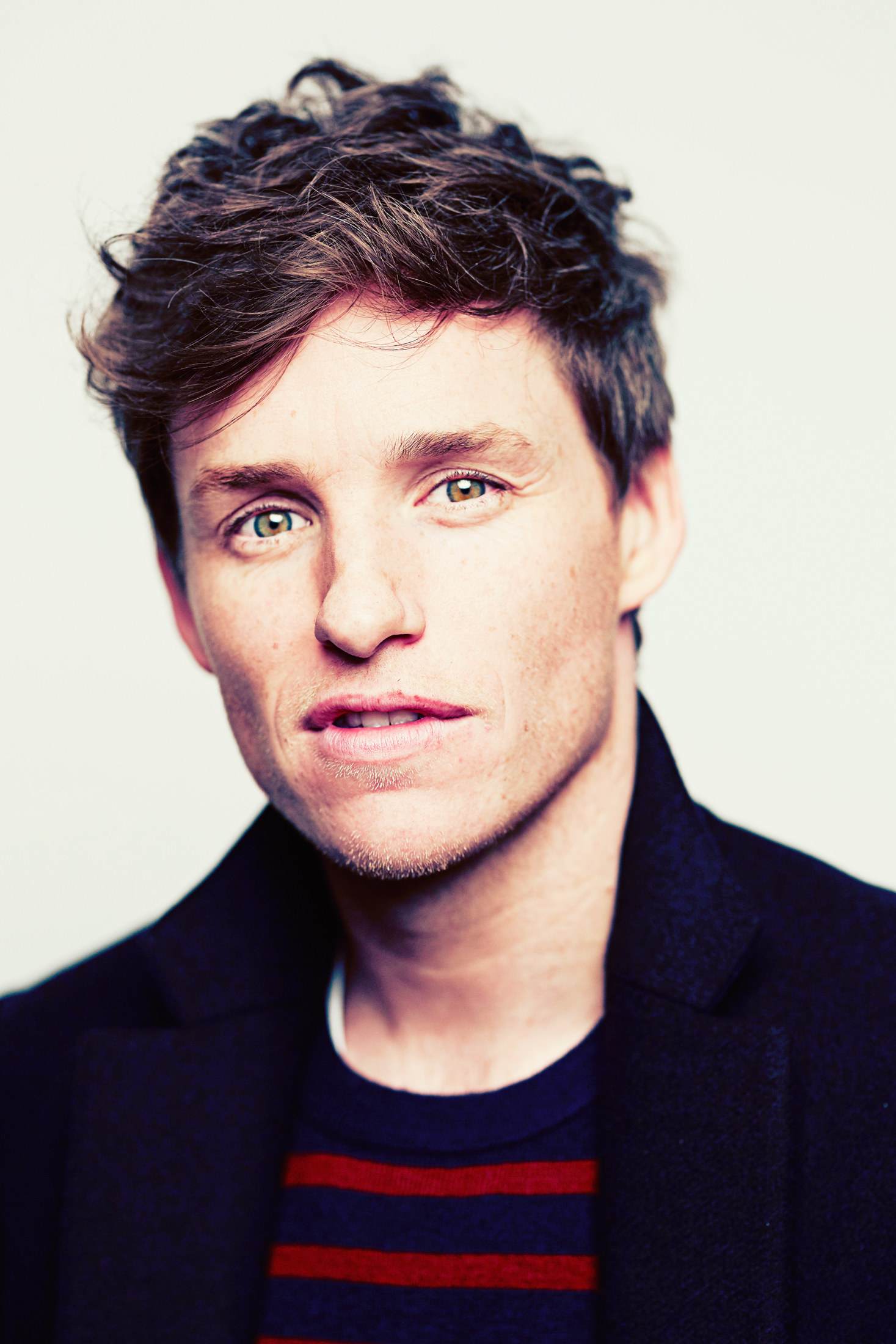 20. If you could have any superpower, what would it be?
ER: I've been asked this in the context of the wizarding world, and I always say invisibility, because I'm nosy. I'd like to go and listen to other people's conversations, which I don't think would end well. I'd love to run really fast, like the Flash.
21. And finally, what's something people would be surprised to know about you?
ER: That I have a really weird love and enjoyment of making cards. Like, birthday cards, Christmas cards. Yep.


Thanks for chatting with us, Eddie! Catch him as the voice of Dug in Early Man, in cinemas from Friday 26 January.