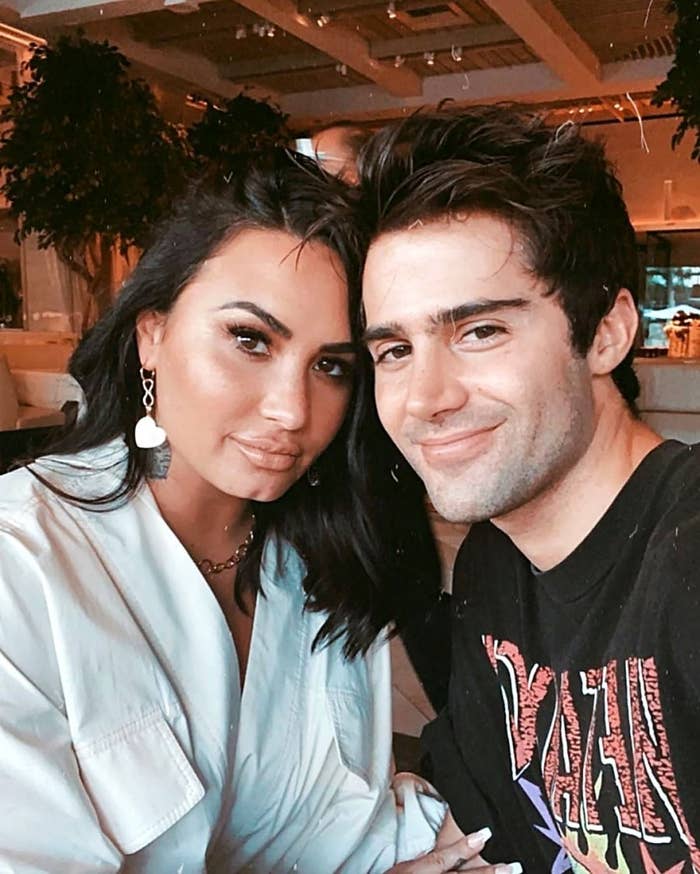 It's safe to say the couple had a whirlwind romance — they originally started dating in March this year, and Max popped the question in July.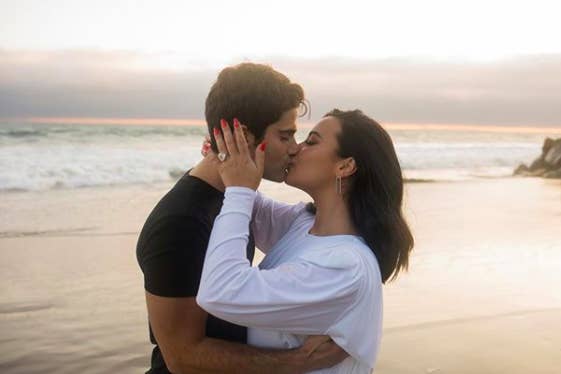 However, despite reports that the breakup was a "tough decision" and Demi and Max went their separate ways "to focus on their respective careers", it seems that the split has been anything but amicable.
Over the weekend, Max took to his Instagram story with a post claiming he had found out about the breakup "through a tabloid".
In the last couple of days, though, Max has shared several more thoughts about the breakup on Instagram, claiming the couple hadn't "officially ended anything" and saying he loves Demi and "just wants her to be healthy and safe".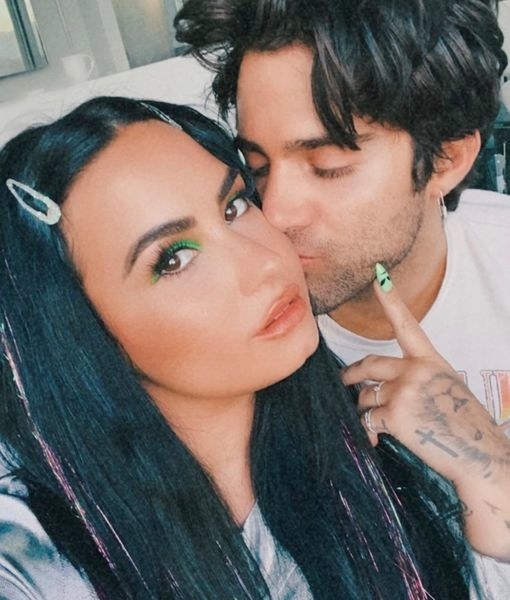 "Please stop trying to thank you, next me..." Max wrote on his Instagram story, according to ET. "We haven't spoken over the phone... We haven't even officially ended anything to each other. Literally."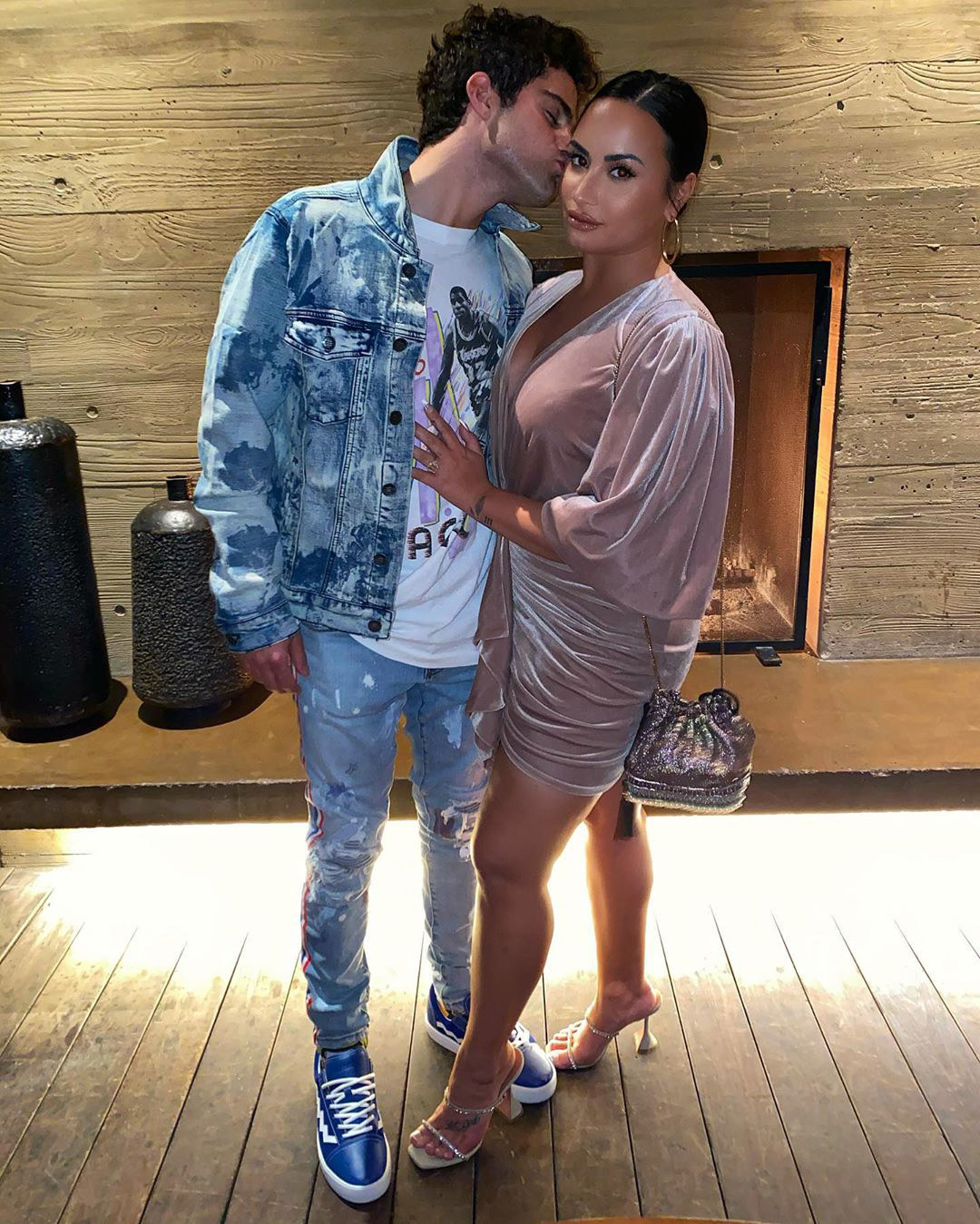 He went on to share several screenshots of Demi's old music, calling her "the best female vocalist alive" and saying he has "respected and loved her since he was 15".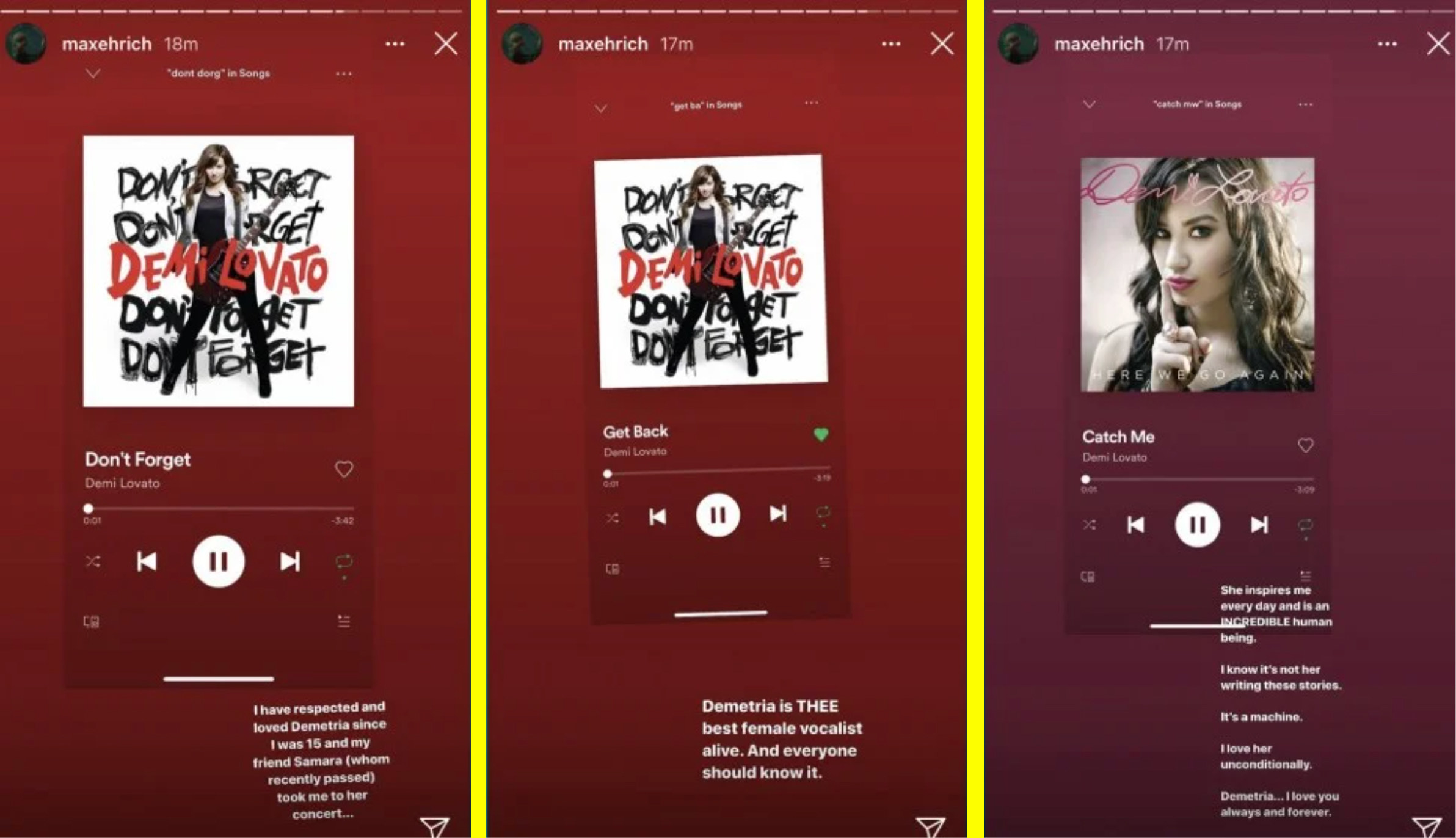 However, he also seemed to call out Demi's fans for "bullying" and "harassing" him, writing: "If you're going to preach about anti-bullying, why would you allow someone you love(d) to be bullied by your fans? For what? Telling the truth?"
And on Tuesday — after cryptically saying he had "finally closed" one chapter of his life — Max posted again, asking for Demi's fans to leave him and his mom alone.
As for Demi, she's remained publicly silent on the matter of their breakup, but has unfollowed Max and deleted every trace of him from her Instagram account.