We all know Dax Shepard and Kristen Bell have been one of Hollywood's cutest celebrity couples ever since they got together all the way back in 2007.
They're also not opposed to calling people out when they try to mess with their relationship. I probably don't need to remind you of the time they exposed a publication for asking them to comment on their "kinky sex life".

WELL. A few days ago, the MailOnline published a story claiming Dax had a ~night of steamy sex~ with another woman two years into his relationship with Kristen.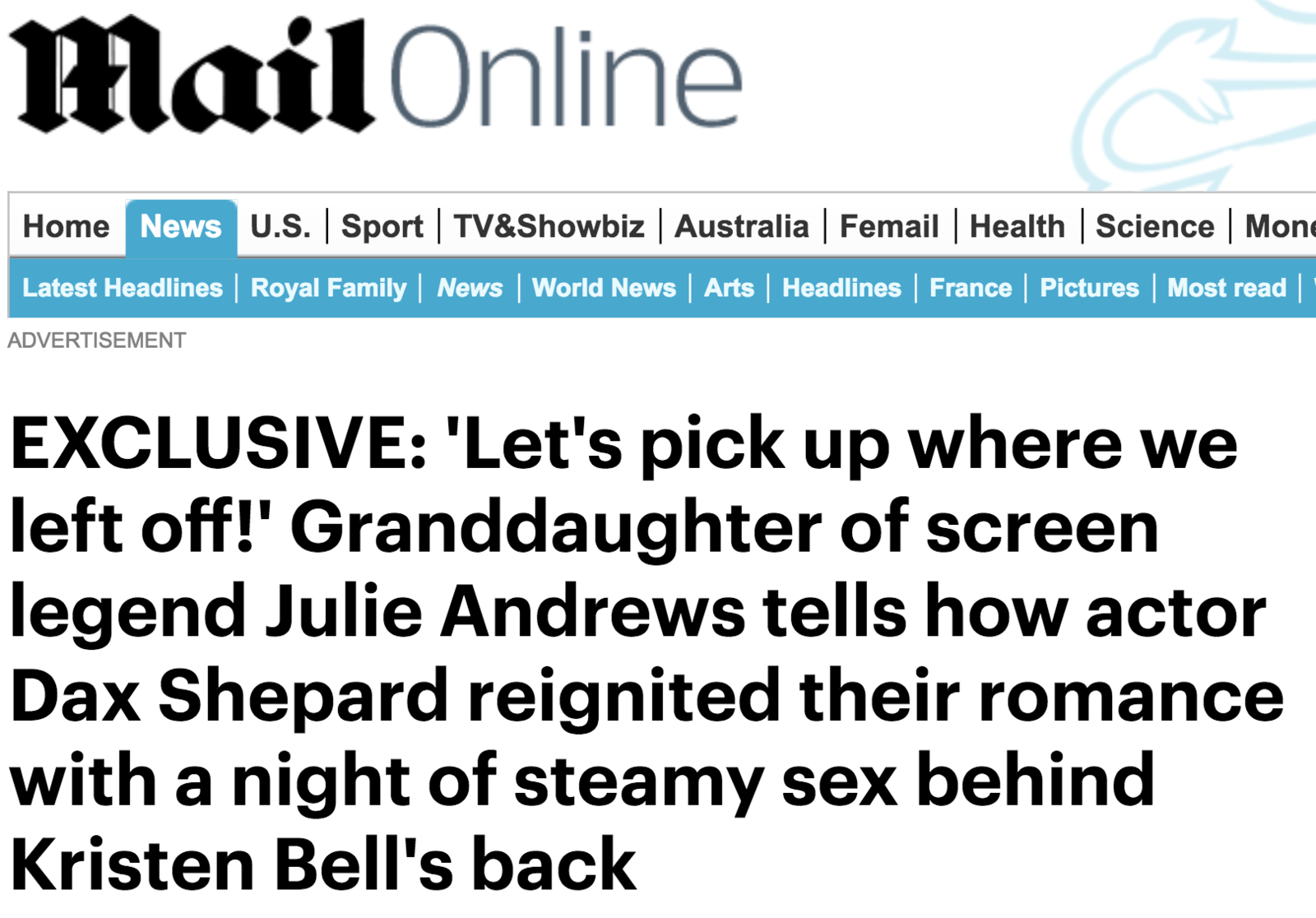 But Dax wasted no time shutting the story down. He posted a screenshot to Instagram, saying the photobooth pictures were taken in 2005, not 2009.
He also pointed out Kayti has previously sold stories about Matthew Perry, Jack Osbourne, and Kid Rock. And of course, in typical Dax style, he ended with a joke and a smile.

And while Kristen didn't comment on the story, she ~did~ post this adorable picture of the couple on her own Instagram.
So that appears to be that. Don't mess with Dax and Kristen.