If you've seen all three seasons of Netflix's Selling Sunset, you'll know that one of the most controversial characters on the show is real estate broker Davina Potratz.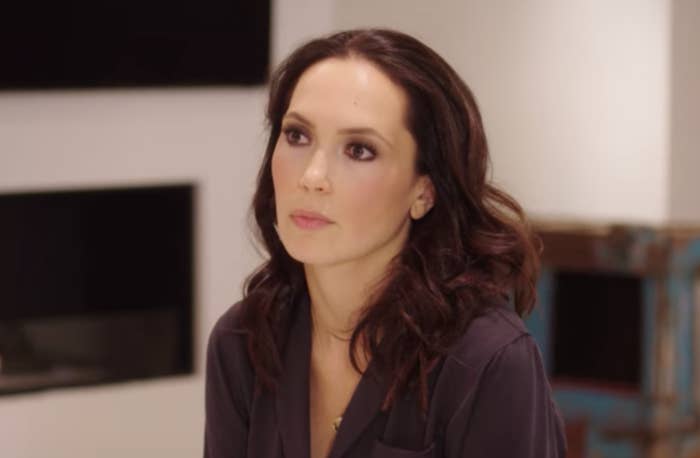 It's safe to say viewers' responses to Davina haven't exactly been favourable, particularly after her reaction to fellow real estate agent Chrishell's shock divorce from This Is Us star Justin Hartley in the most recent season.
In the season's concluding episodes, we see Chrishell "blindsided" when her husband leaves her apparently out of the blue and tells her he's filed for divorce over text.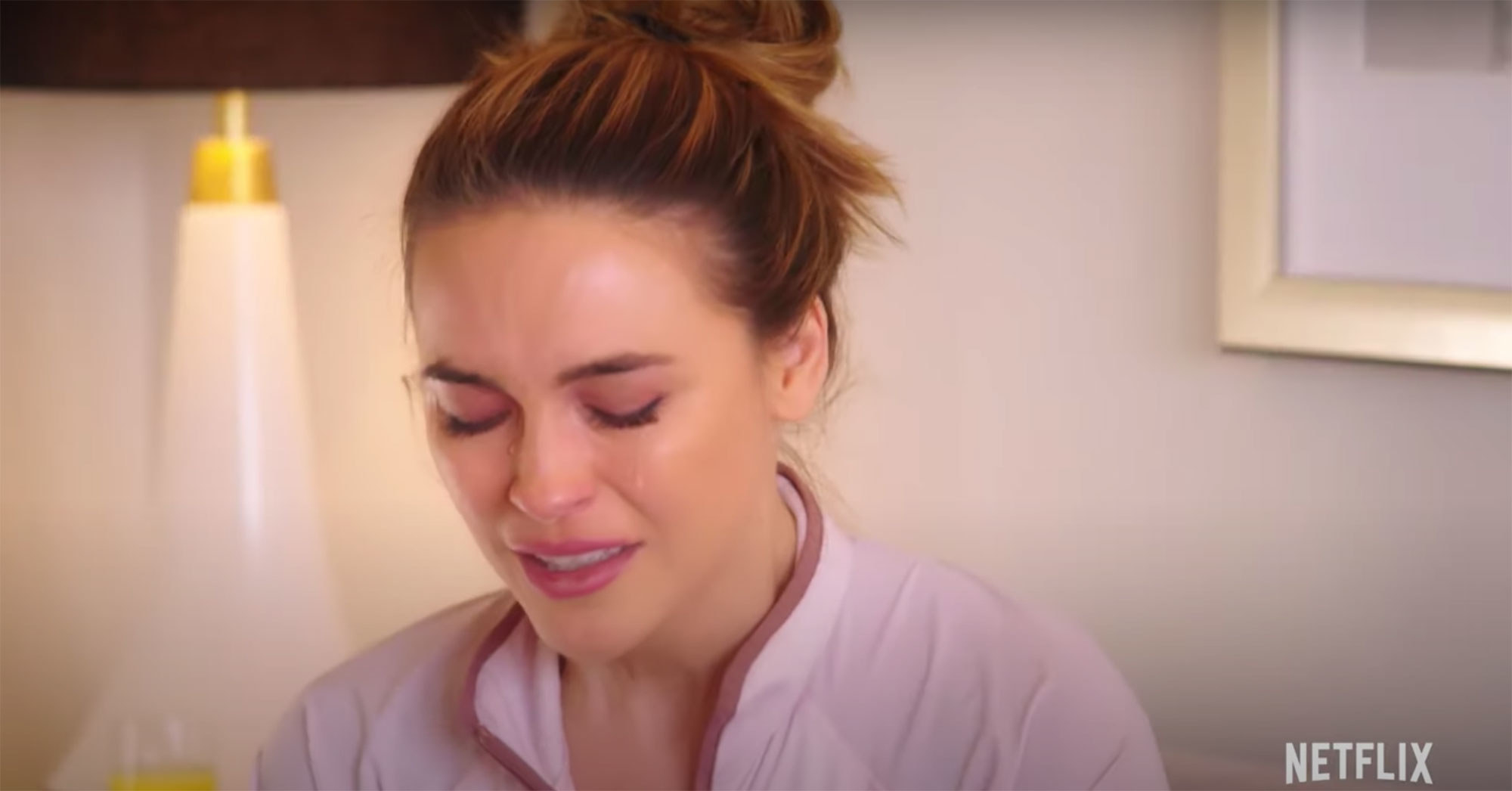 And while Chrishell's colleagues at the Oppenheim Group were largely supportive and immediately took her side, some — namely Davina and Christine — were more adamant that there are "two sides to every story".
The two are repeatedly seen discussing Chrishell's divorce when she's not there, saying they don't believe she could have been completely blindsided, and reiterating that Justin was nice to them every time they met him in person.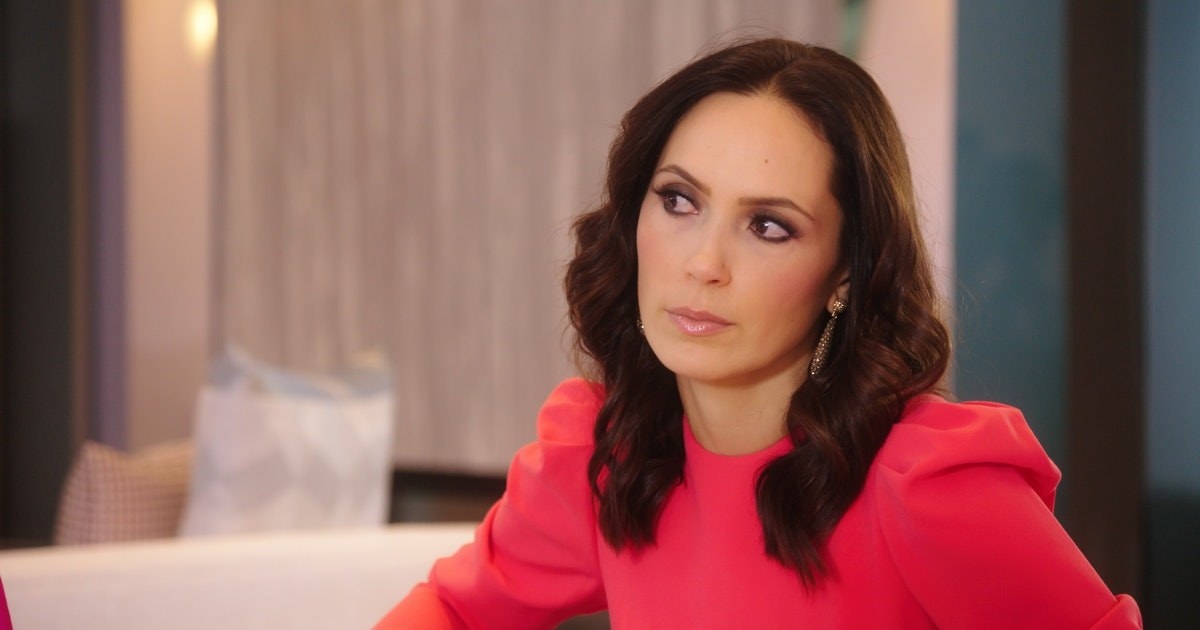 And in the final episode of the season, Chrishell ends up leaving Christine's wedding early after a heated discussion with Davina and the rest of the girls about the situation.
Well, in a new interview with People, Davina said she stands by her opinion on the divorce, but insists there is no bad blood between her and Chrishell.
She also told the outlet that despite the backlash from this season, she's pleased with her portrayal on the show, saying she understands the show is made for "maximum drama".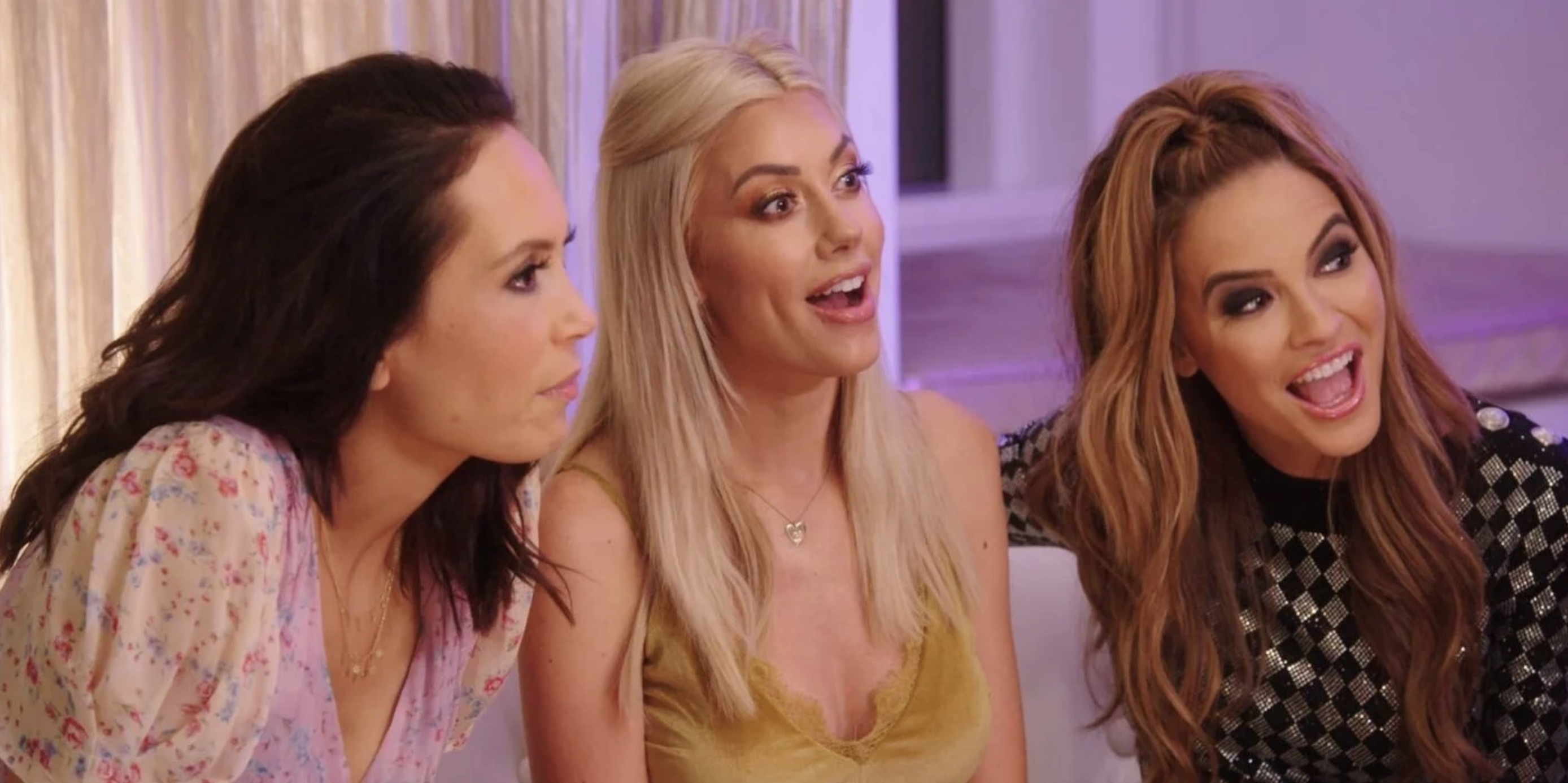 "Overall, I do much better on the show and you see a lot more of me [this season]," Davina explained. "I think you see a little more of the friendships that we have with each other."