We all know Christina Aguilera, producer of classic '00s bops like "Dirrty" and "Fighter" and one fourth of the iconic collective of women that brought us "Lady Marmalade".
You probably also know that Christina started her career in the Mickey Mouse Club, alongside some other pretty famous faces.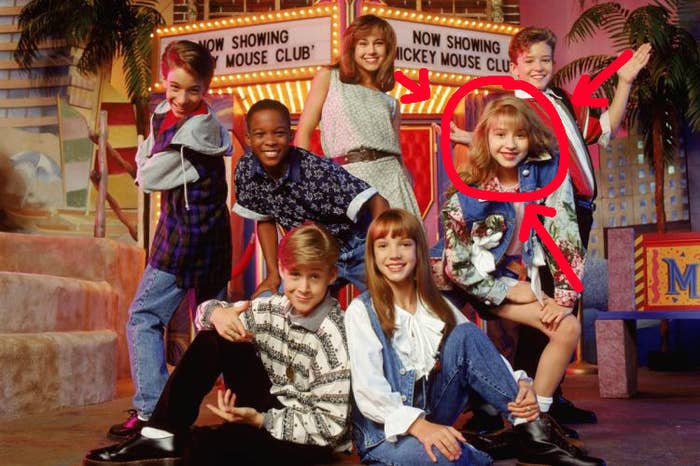 So when Christina appeared on the Carpool Karaoke segment of James Corden's Late Late Show on Monday, he obviously got her to spill some tea about spending her childhood with some of Hollywood's most famous faces.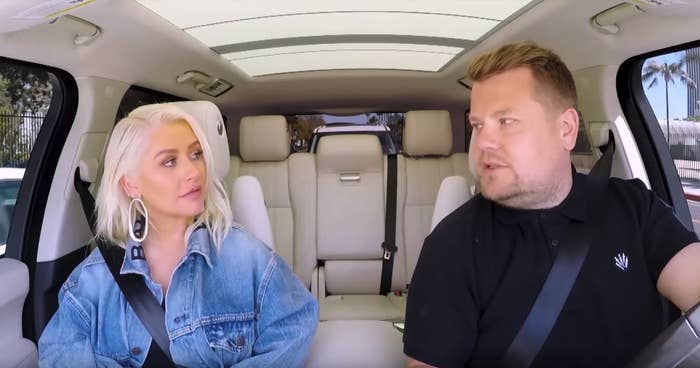 Obviously James asked Christina if she ever had a childhood crush on Ryan Gosling, because he turned into Ryan Gosling.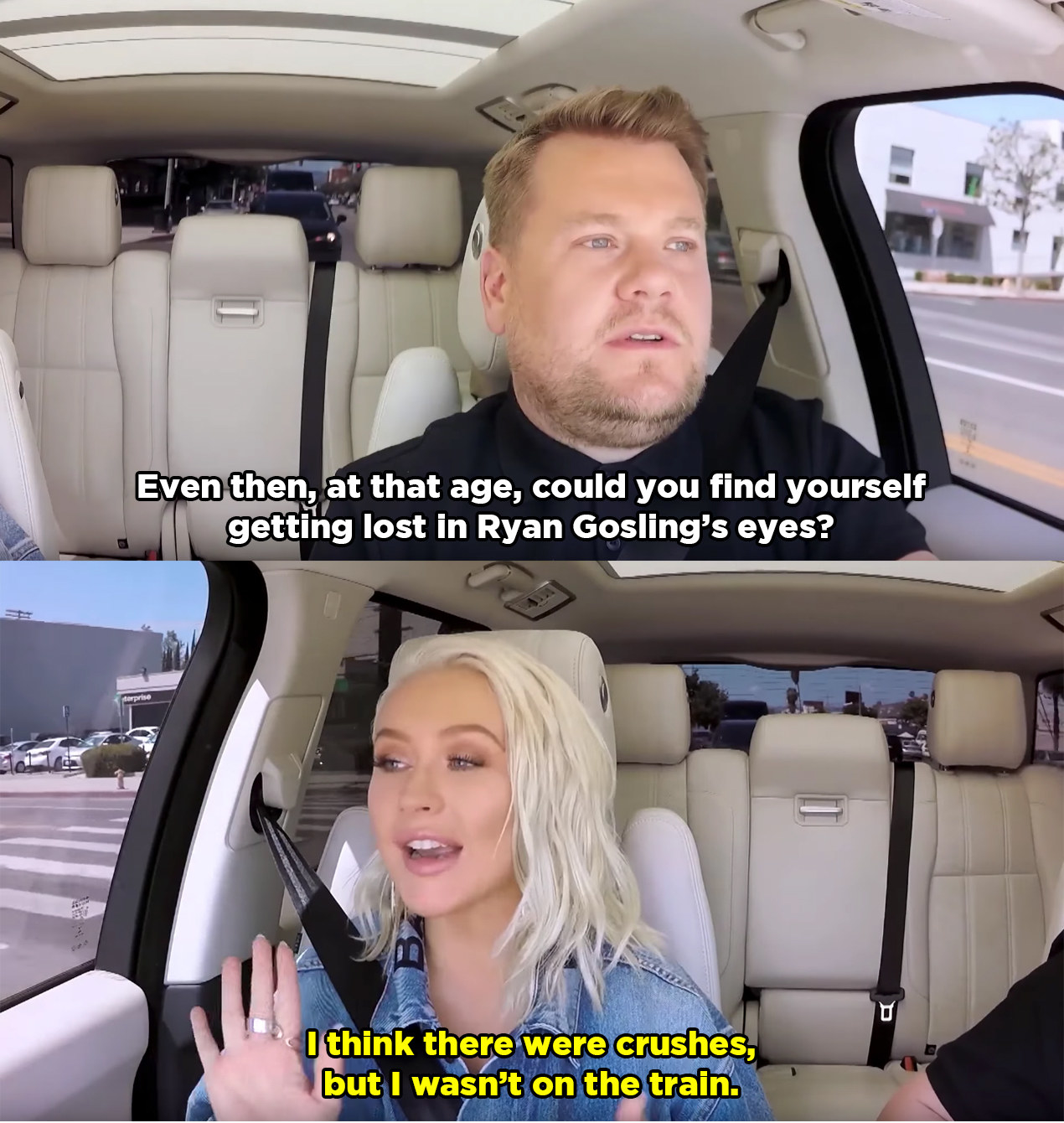 But then James asked Christina if she had a crush on Justin Timberlake, and she got a little bit tongue-tied.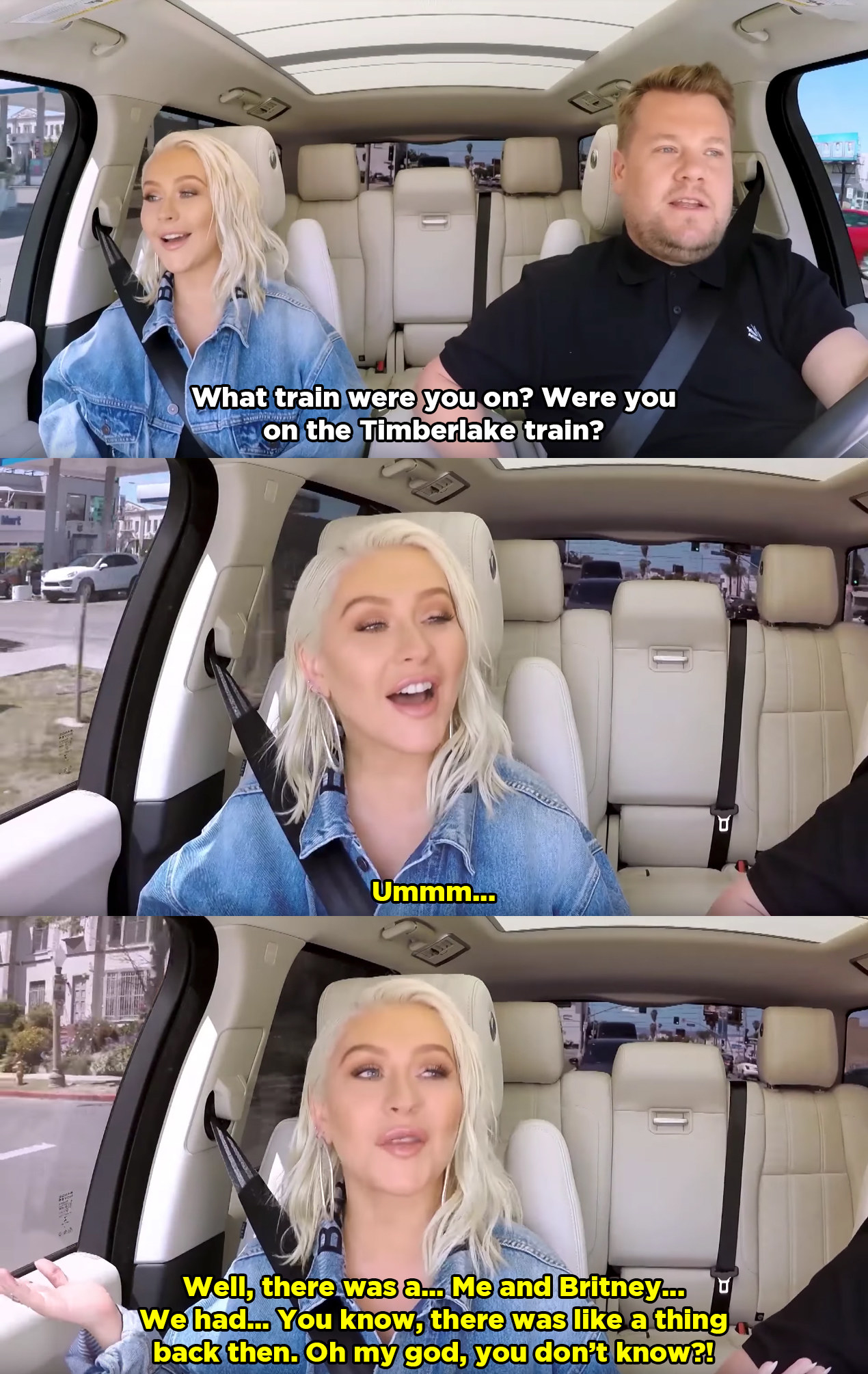 Christina went on to admit that Justin definitely had ~swag~ during their Mickey Mouse Club days.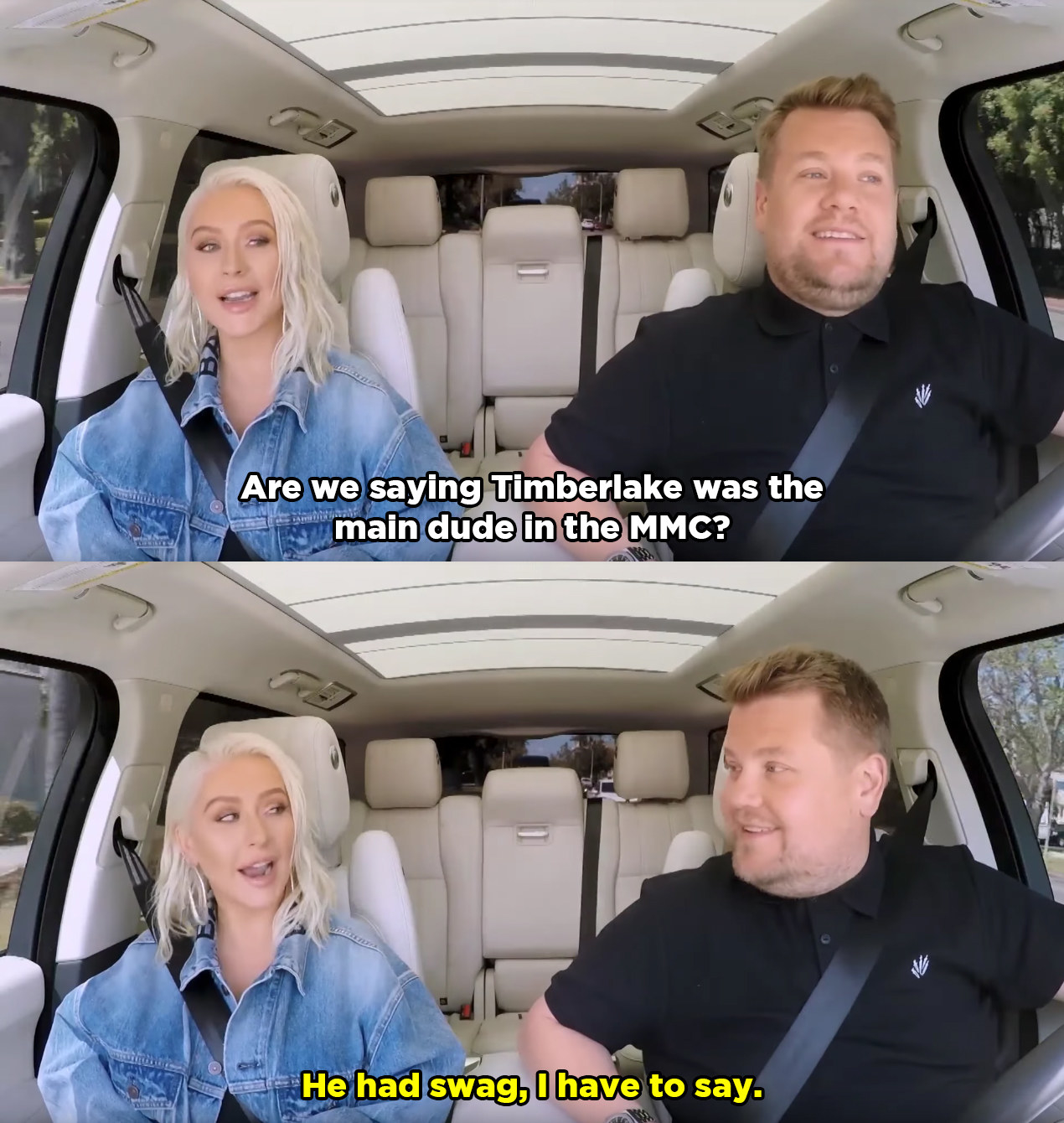 And THEN she spilled that Ryan Gosling may have had a childhood crush on Britney Spears.