We all know Chrissy Teigen, her husband John Legend, and their baby daughter Luna are one of the most adorable families in showbiz.
And they're about to get even cuter, because Chrissy is currently pregnant with their second baby – a boy!
So, when Chrissy made an appearance on The Ellen Show on Monday, Ellen naturally asked her about her pregnancy.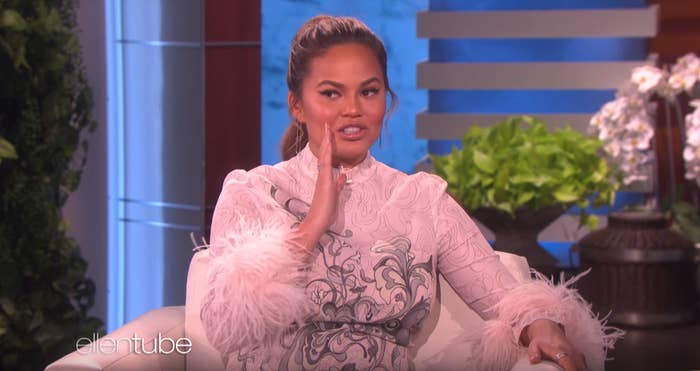 Chrissy revealed that the new baby is due in June...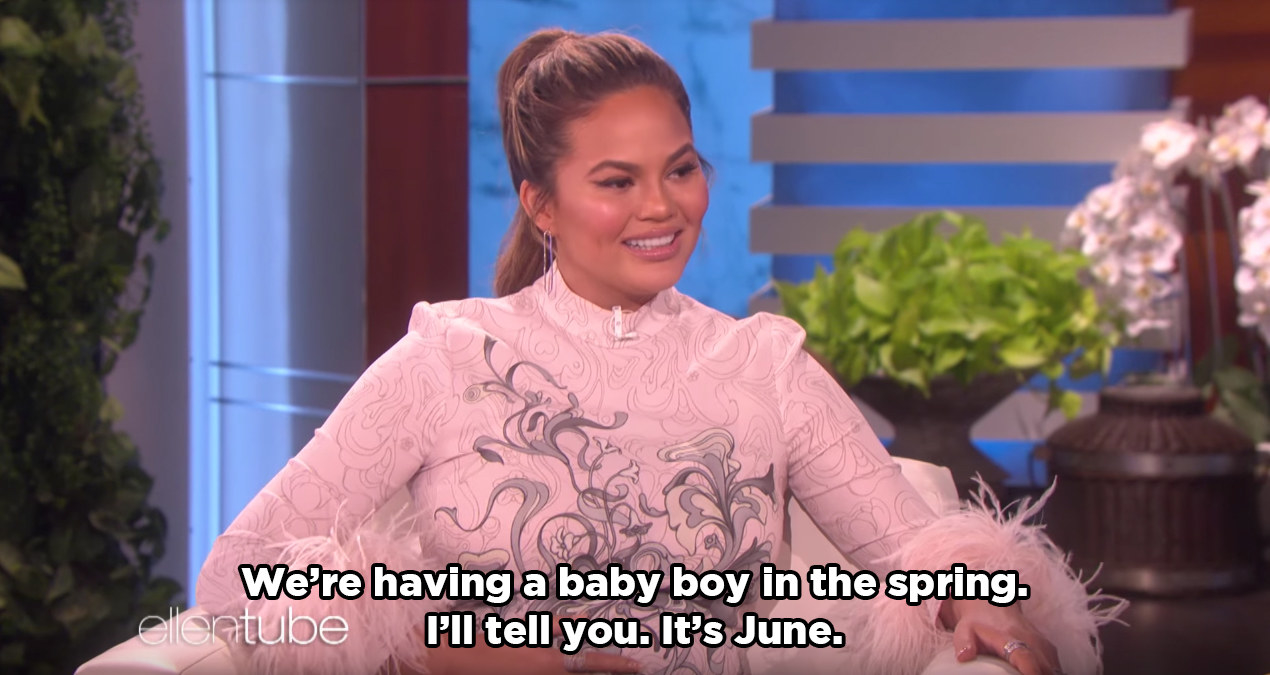 And when Ellen asked about baby names, Chrissy said they're having a bit of trouble coming up with a boy's name.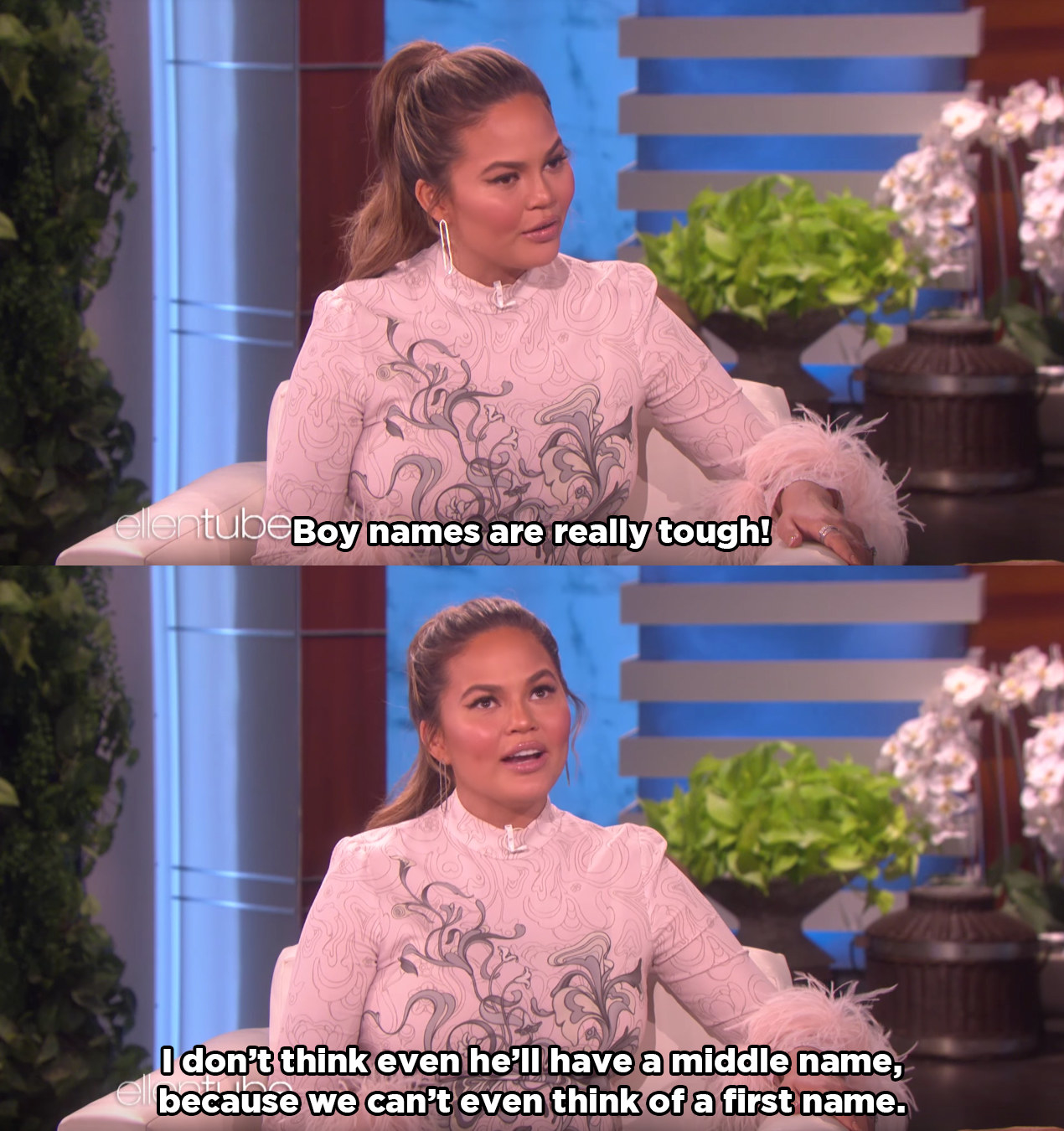 But then she told the story of how she and John chose Luna's name, and it's seriously adorable.
It turns out Luna's name was inspired by a blood moon that happened around the time she was born, as well as Chrissy's love of space.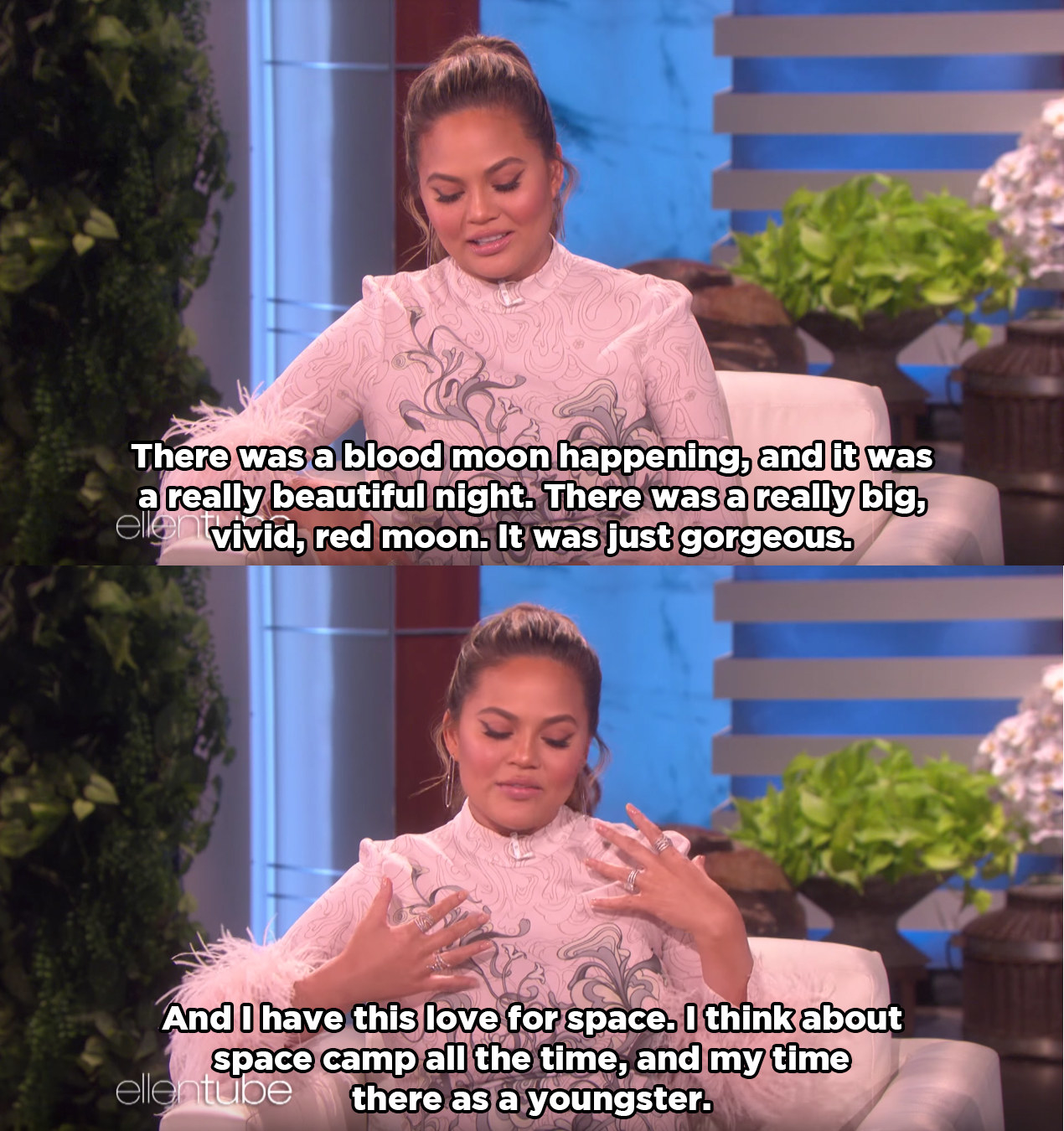 And, of course, Ellen also had some suggestions for names for the new baby.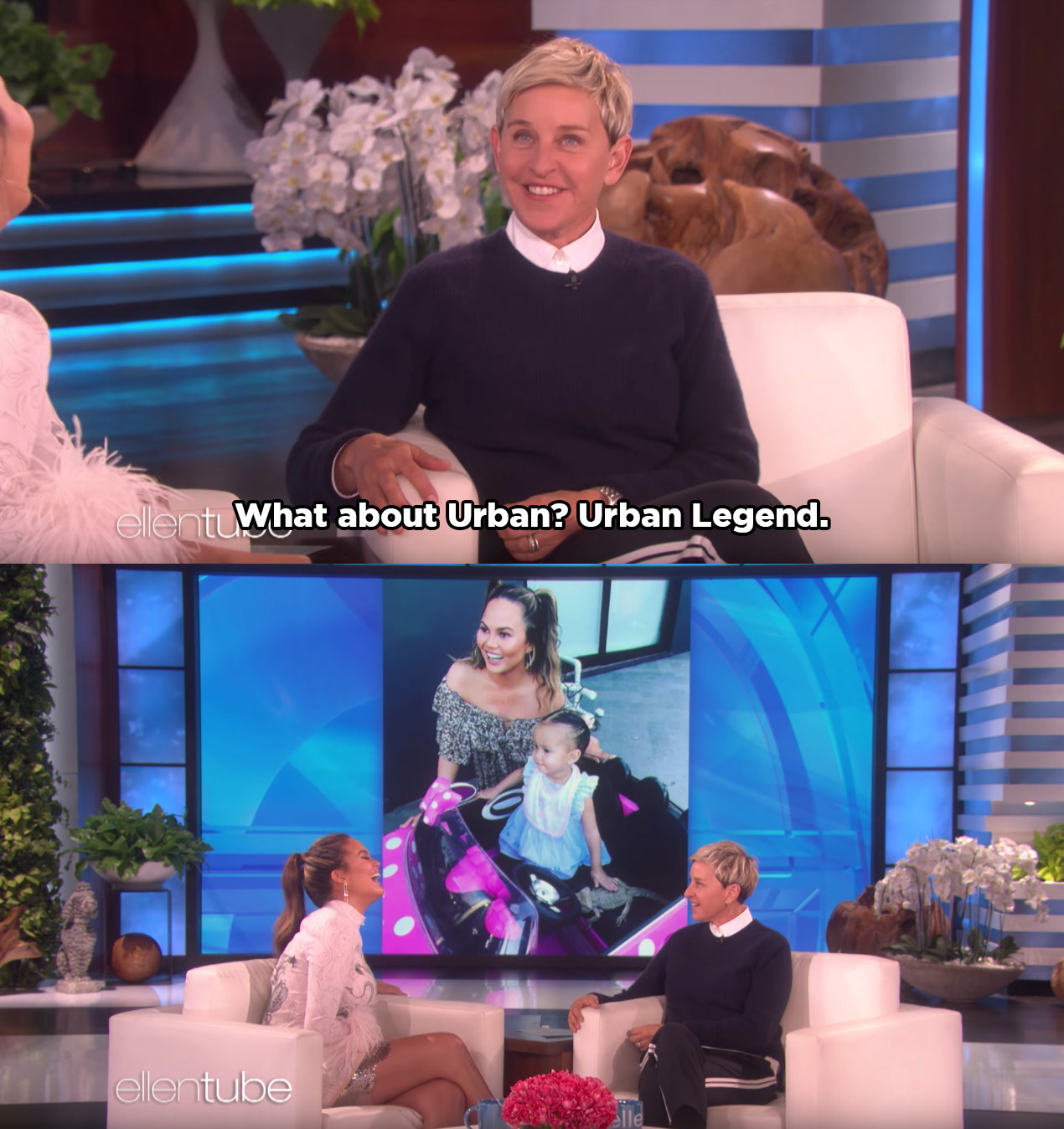 We're sure whatever name Chrissy and John pick, it'll be totally perfect. 💖