Chrissy Teigen Had The Perfect Response To A Troll Who Told Her To Post Bikini Photos Instead Of Her Kids
"It's quite the dilemma."
There's no doubt Chrissy Teigen holds a lot of titles. She's a cookbook queen, a TV host, a homeware designer, a former model, and a Twitter legend.
She's also a mom to two adorable children, 2-year-old Luna and 10-month-old Miles.
Obviously, Chrissy posts about her kids a lot. And yesterday was a big day in the Legend-Teigen household, because Luna got her first ever big-girl bed.
While the majority of the comments on the post were from people expressing how cute it was, one commenter wasn't such a big fan of Chrissy's content.

But this is Chrissy Teigen we're talking about — so, of course, she wasn't just going to let the situation slide without having something to say.

People loved Chrissy's response, and commended her patience.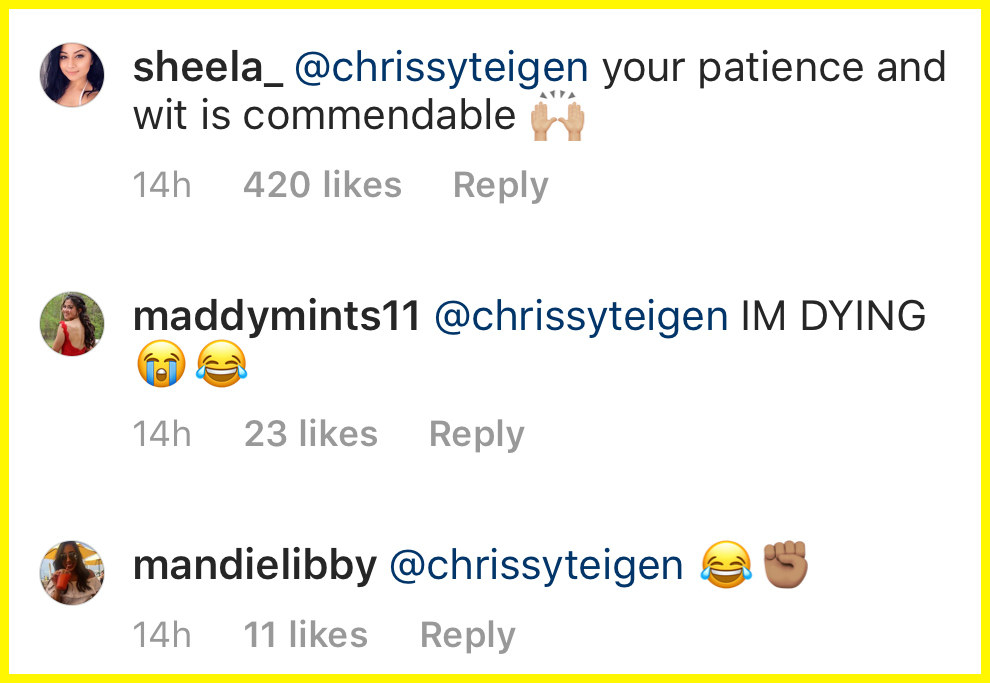 And many pointed out that yes, actually, we really do care about her and John's adorable kids.