Chris Evans and Chris Pratt are better known as one half of the foursome who make up the well-known group Hollywood's Hot Chrises Who Are All in Superhero Movies™.
Together with Chris Pine and Chris Hemsworth, they are the Four Horsemen of the Apoca-Chris.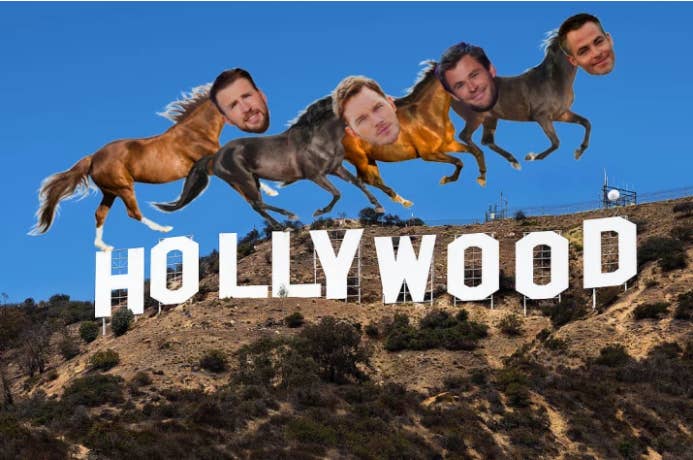 Because of Chris – I mean, this – there is obviously a large number of Chris-centric quizzes on the internet.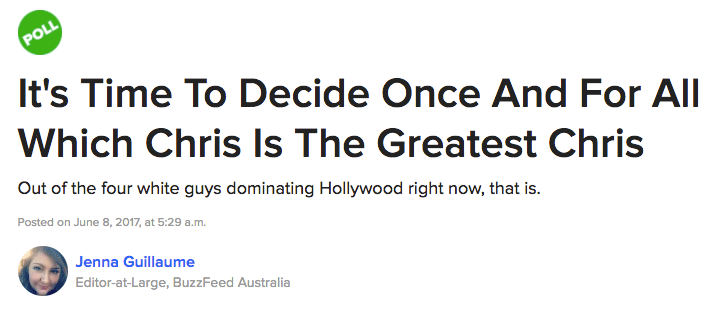 Well, yesterday Chris Pratt took one of those quizzes, and he wasn't too happy with his result.
But then Chris Evans stepped in with some words of support.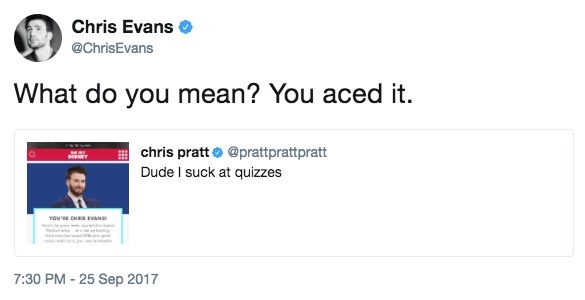 And fans were totally loving the Chrisception.
Now, who's ready for that Captain America and Guardians of the Galaxy crossover?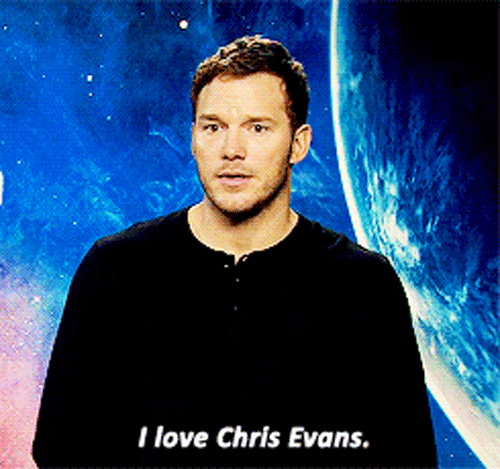 THESE GUYS ARE.