I Can't Stop Laughing At Chris Evans' Reaction To This Photo Of Him With A Moustache
"This is clearly an act of aggression."
We all know and love Chris Evans. He's Captain America (both onscreen and, for all intents and purposes, in real life) and captain of all our hearts.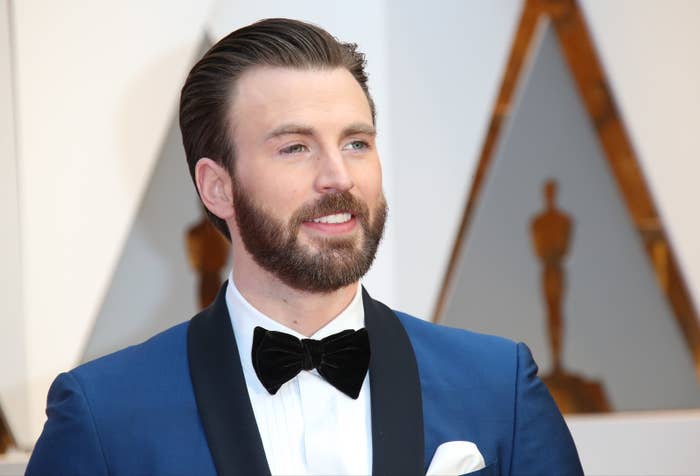 He's also probably the most wholesome celebrity on Twitter.
And when he's not tweeting about his dog, he's cracking jokes that'll only make you love him even more.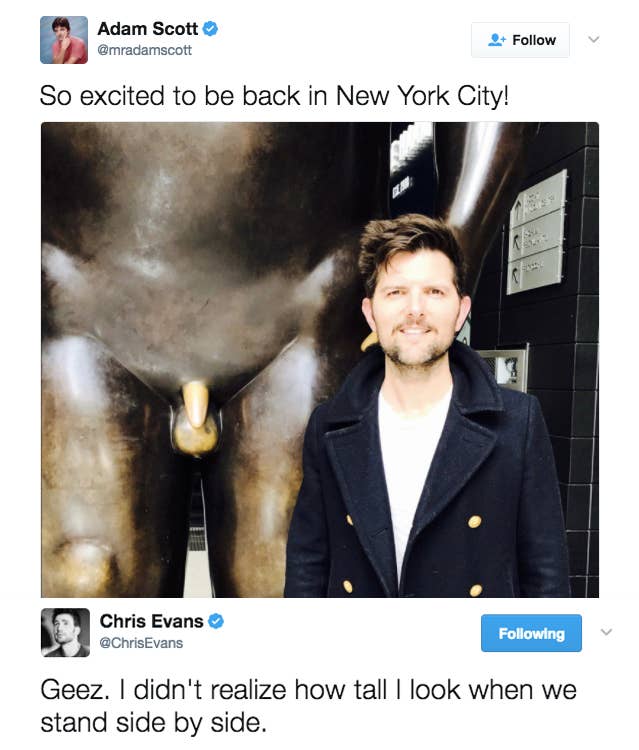 So when ET Canada tweeted a news story about Chris alongside a less-than-flattering photo of him, he was obviously going to make a joke of it.
First, some backstory on the moustache: It was for a role in a Broadway play he was in last year, and he told Seth Meyers in a Late Night interview that he wasn't a huge fan of it.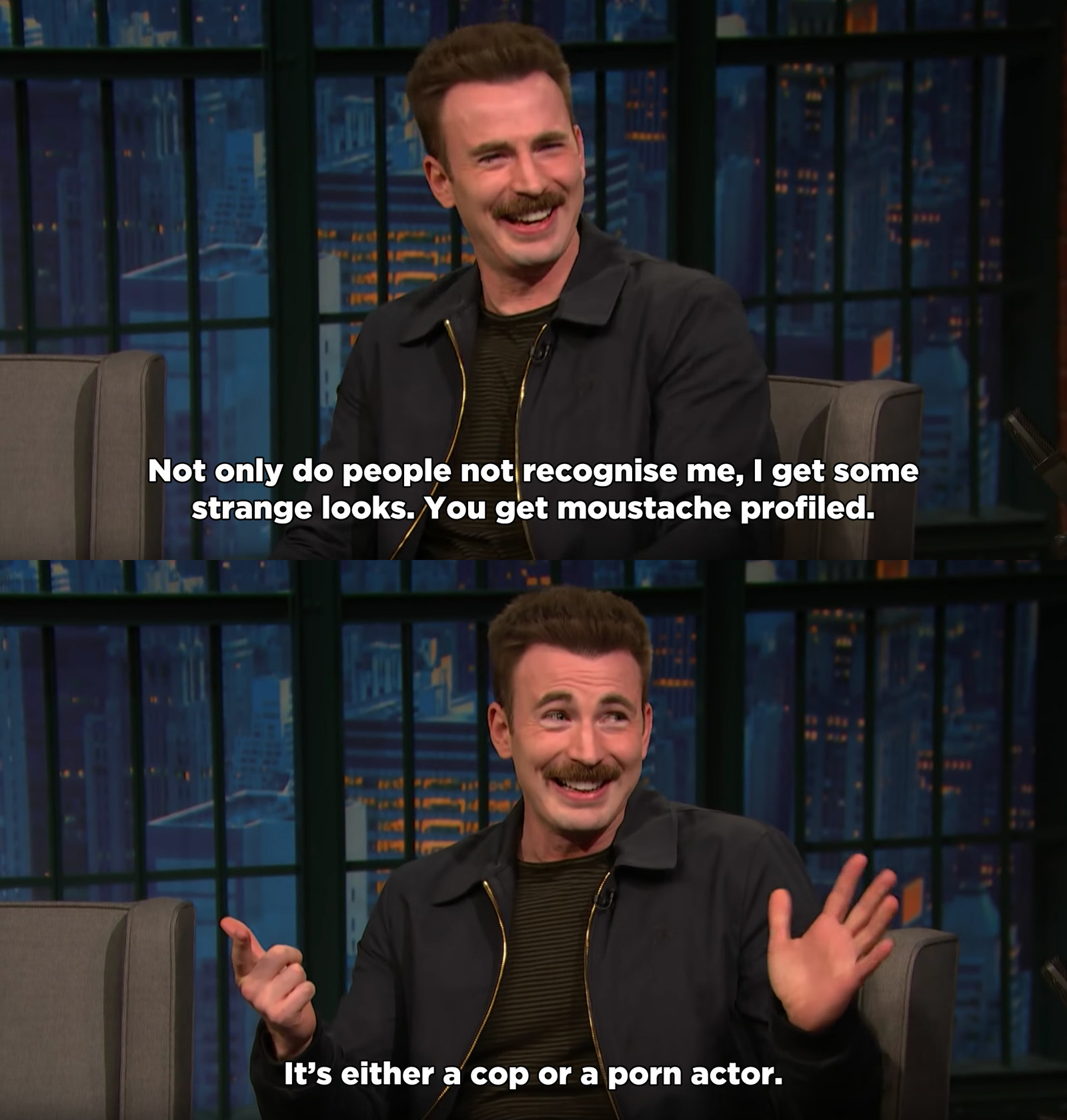 So he was definitely going to have something to say when the moustache was brought up again.
"This is clearly an act of aggression," he wrote. "There are literally hundreds of photos to choose from. What did I ever do to you, Canada?"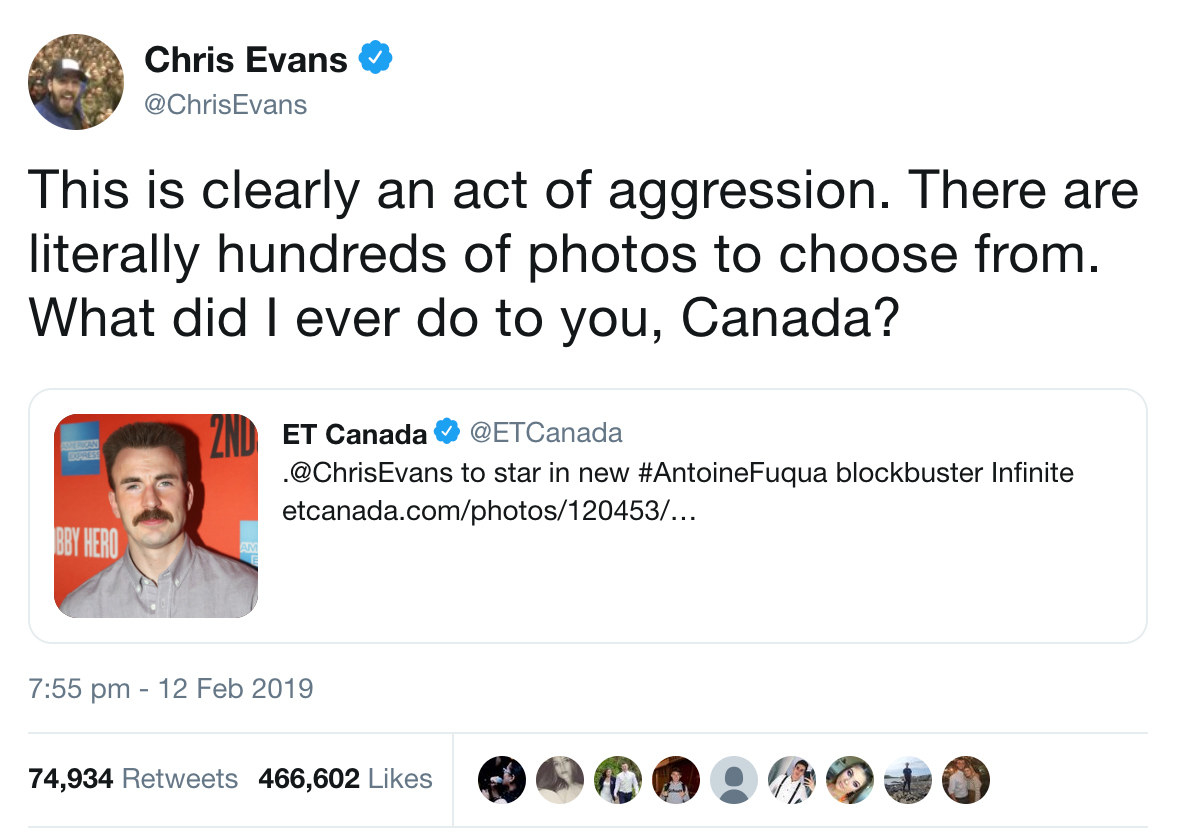 People absolutely loved Chris' response.
And told him he'll never be able to escape the Ghost of Facial Hair's Past.
Even fellow Marvel star Tessa Thompson got involved.
Don't worry though, Chris — moustache or not, you'll always be our Captain.