Here Are All The Celeb Tributes To The Late Leonard Cohen
Elton John called him "a giant of a man and a brilliant songwriter".
Iconic singer-songwriter Leonard Cohen has died aged 82, according to a statement released on his Facebook page.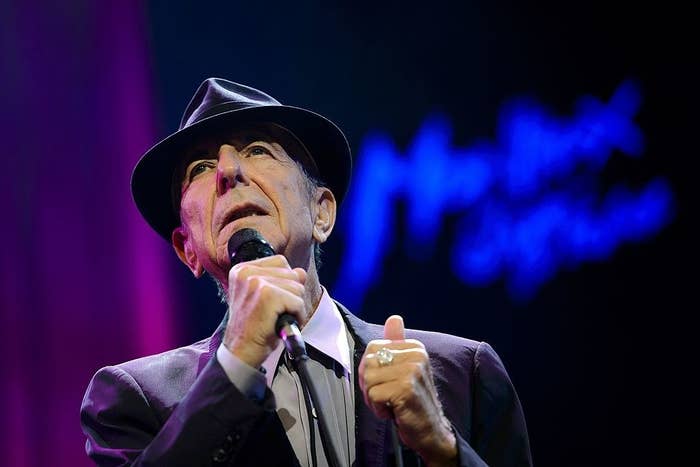 A host of celebrities took to social media to express their sadness at the news. Elton John called Cohen "a giant of a man and a brilliant songwriter".
Others, like Lin-Manuel Miranda and J.K. Rowling, simply shared their favourite poignant Leonard Cohen lyrics.
Musicians like Duff McKagan of Guns 'N' Roses and Simon Le Bon of Duran Duran paid their respects.
Actor Antonio Banderas called Cohen "a great poet" and said "he will stay in our hearts forever".
Singer-songwriter Cat Stevens shared some Cohen lyrics, along with a reflection on the fragility of life.
Miley Cyrus shared this photo on her Instagram account, with the caption, "Miss you already LC! Love you always!"
Musicians James Bay and Mika took to Twitter to express their sadness, and emphasise the importance of Cohen as an artist.
Singer-songwriter Joy Williams called Cohen a "profound, prolific, gifted soul", and shared some of her favourite lyrics.
Russell Crowe and Jennifer Hudson thanked Cohen for his work.
Iconic singer Bette Midler shared her sadness with the world.
And Alanis Morissette summed up her feelings simply.