Tonight, Rotterdam played host to the MTV Europe Music Awards, and Green Day were there to accept the special "Global Icon" award.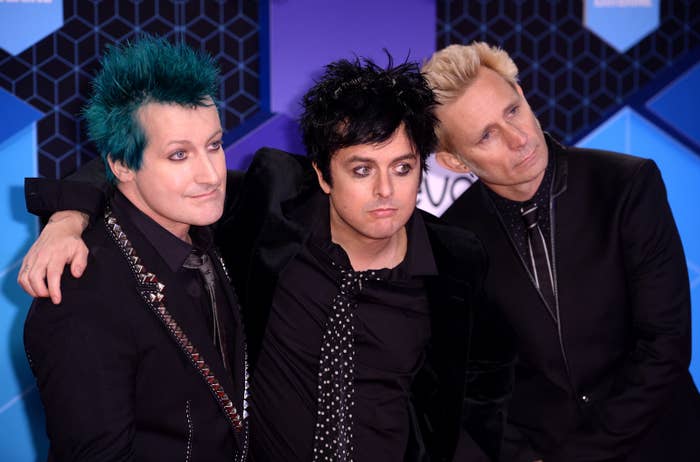 The band were presented with the award by British actor Idris Elba, and lead singer Billie Joe Armstrong began his speech by saying how thankful he was to be in Holland.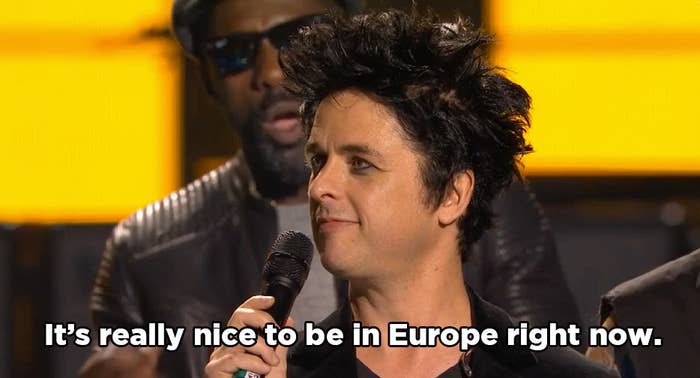 He then explicitly referenced the upcoming US presidential election, calling it "horrendous" and saying the country is "about to have one collective heart attack".
Billie Joe has been particularly outspoken during this election, and just yesterday posted on his Instagram, urging people to vote for Hillary Clinton and "say no to fascism".
His caption read:
please share this as much as possible. say no to fascism. say no to racism. say no to sexism. say no homophobia . say no to islamophobia! protect a women's right to choose. know your rights! protect our civil liberties! now is the time. live out loud!! #dumptrump #IMWITHHER !! VOTE DAMN IT!!! NOVEMBER 8th!! we can't let this man put a conservative in the supreme court and destroy our civil progress.. please understand what's at stake.
The band also closed the show with "American Idiot", and changed a few lyrics to make things a little bit more topical...