You already know BTS are currently living their best lives in New York City ahead of their Speak Yourself Tour shows at MetLife Stadium this weekend.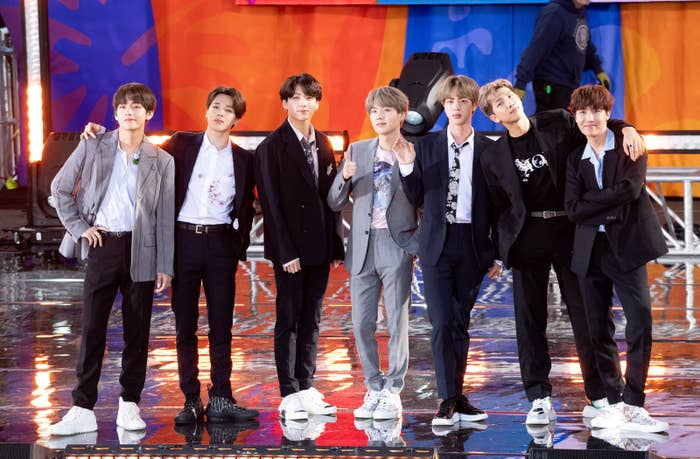 And on Wednesday night, they made their first ever appearance on the Late Show, sitting down for an interview with Stephen Colbert.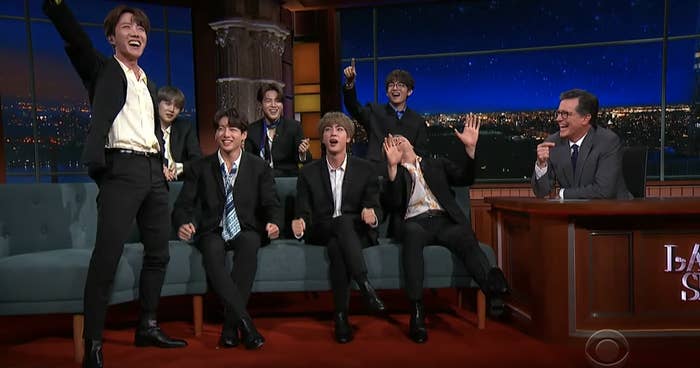 The segment recreated the Beatles' 1964 performance of "Twist & Shout" on the Ed Sullivan Show, which was filmed in the same theatre as the Late Show .
It was a completely perfect re-creation — even down to the logos on the drum kit.
If you're not ~in the know~, the tribute is super appropriate, because BTS just became the first group since the Beatles to achieve three No. 1 albums on the Billboard 200 chart in less than a year.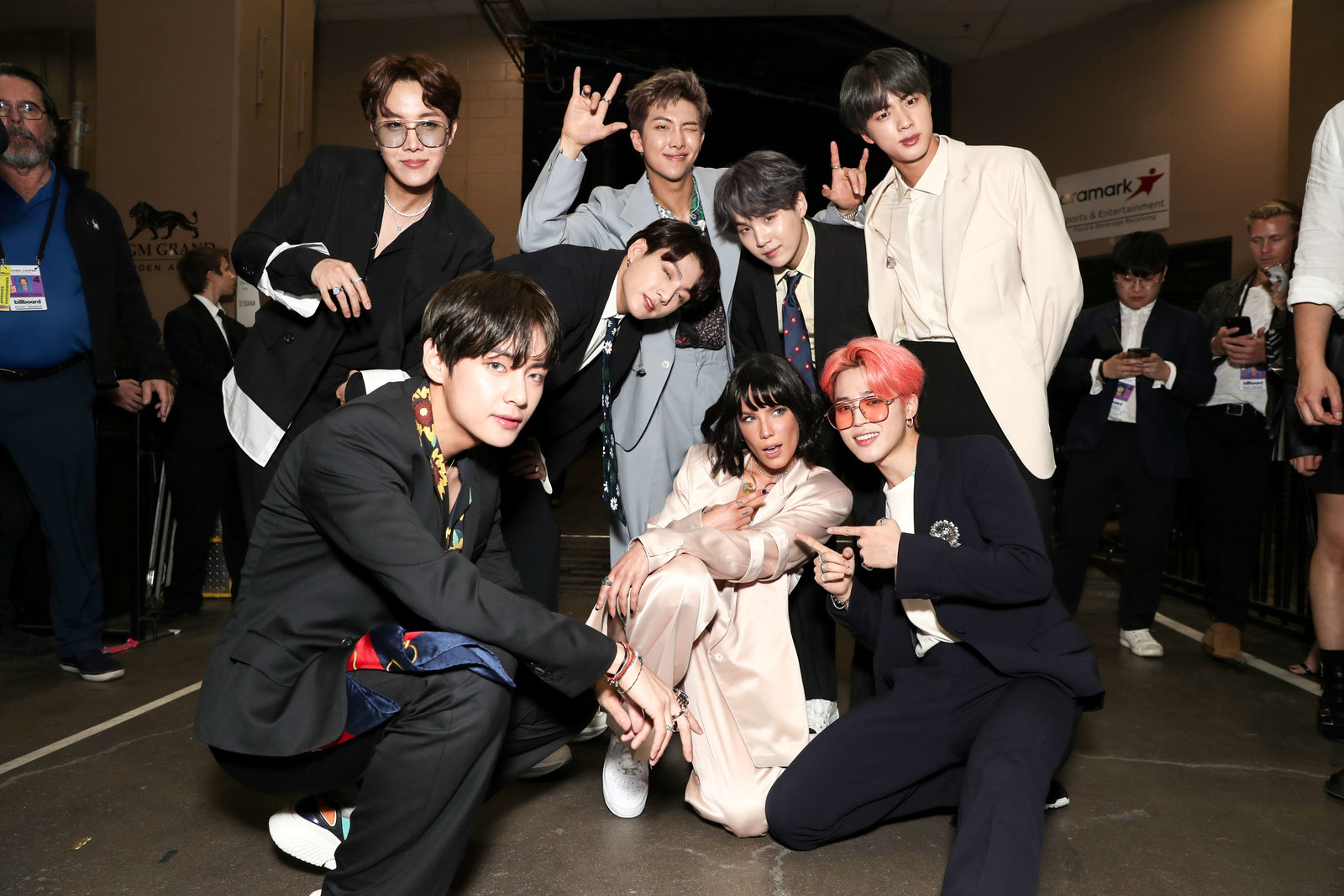 The band's tribute came with a skit about BTS-mania (lol get it), with Stephen Colbert playing host Ed Sullivan.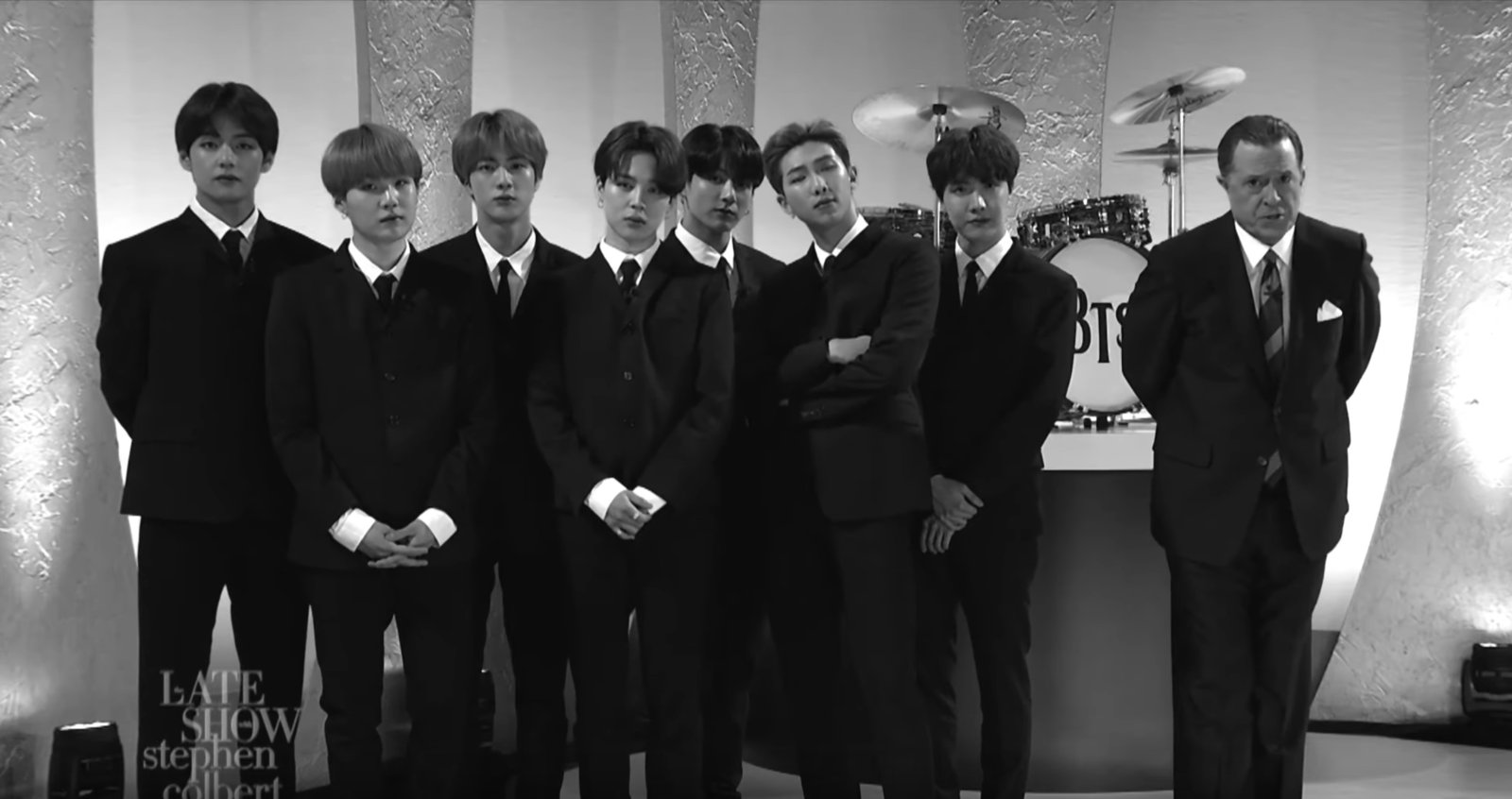 And, yes, they were all introduced as "the cute one".
Fans are loving the tribute, and pointing out what a huge deal it is for a K-pop group to be directly compared to the Beatles on an American TV show.