Blake Lively And Ryan Reynolds' Reaction To Hearing Their Daughter's Voice At Taylor Swift's Concert Is So Adorable
I love this family.
You probably know by now that Taylor Swift – country-to-pop music icon, queen of all snakes, and inventor of the year 1989 – is currently living her best life on her Reputation Stadium Tour.
Of course, because she's an iconic legend, plenty of A-listers have attended Taylor's tour, with many of them sitting in Club Meredith, the seating area reserved for Taylor's closest friends and family.
And Saturday's show at Gillette Stadium in Foxborough, Massachusetts was no different. Because seated in Club Meredith were two of Taylor's closest celeb BFFs, Blake Lively and Ryan Reynolds.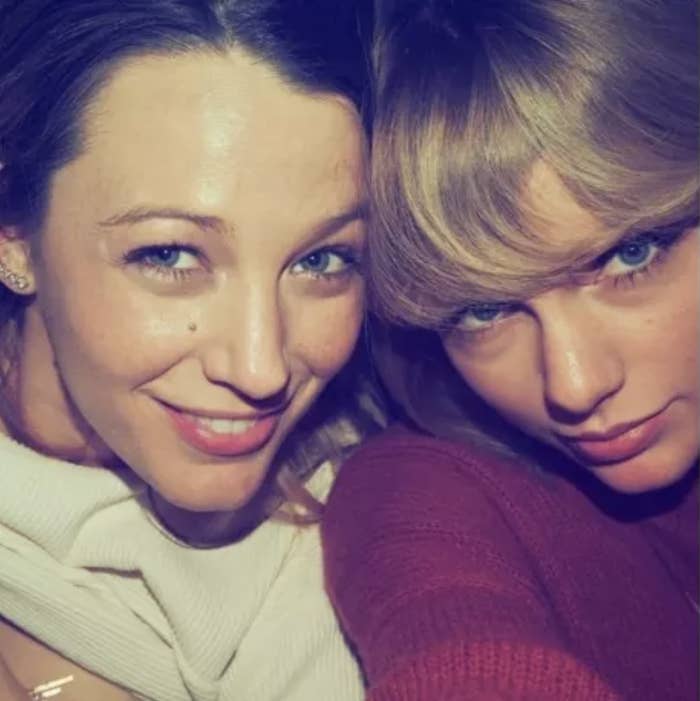 Now, you may remember that there was some mystery surrounding Taylor's single, "Gorgeous" (a bop), when it was released.
More specifically, people wanted to know the identity of the baby who's heard saying the word "gorgeous" at the beginning of the song. And after some expert sleuthing, we discovered that it was none other than James Reynolds, eldest daughter of Ryan Reynolds and Blake Lively.
So, obviously, when Blake and Ryan saw Taylor's show on Saturday, they were super excited to hear their daughter's voice played to a stadium filled with 60,000 people. And luckily, an audience member caught their reaction on video.
As any good Taylor stan would, Blake is filming the entire time, and starts jumping up and down when Taylor starts building up to "Gorgeous". Honestly, me.
And this was their reaction the moment James' voice was played to the crowd: