In today's delightful news, Bindi Irwin — daughter of the late Steve Irwin — just announced she and her husband Chandler Powell are expecting their first child!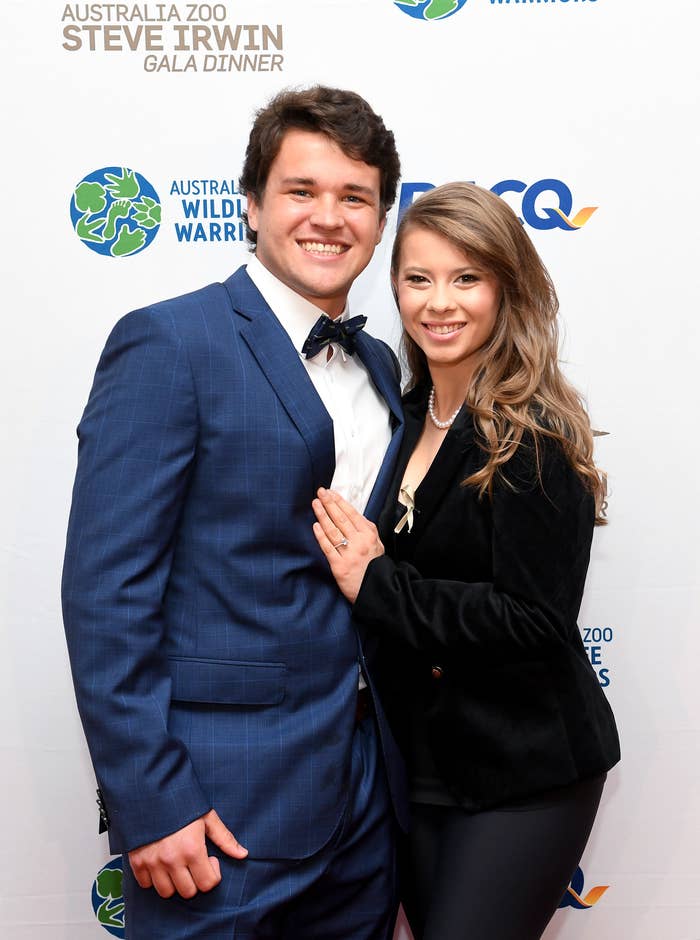 "Baby Wildlife Warrior due 2021," Bindi captioned an Instagram photo of the couple holding a tiny zookeeper's outfit.
"Becoming a dad is the highlight of my life," Chandler wrote in a matching Instagram post. "I cannot wait to embark on this new adventure and life chapter with my gorgeous wife, @bindisueirwin."
The couple were married in March in a ceremony at the Irwin family's zoo, just hours before the Australian government banned large weddings to prevent the spread of coronavirus.
"We've planned this beautiful day for nearly a year and had to change everything, as we didn't have guests at our wedding," Bindi wrote in an Instagram post at the time.
"Mum helped me get ready, Robert walked me down the aisle, Chandler became my husband and together we lit a candle in Dad's memory," she said.
The couple concluded their pregnancy announcement on Tuesday with a request for "advice and good vibes" from fans and followers.
And, of course, Chandler was on hand with a supportive comment for Bindi.
Congratulations, Bindi and Chandler! 💛👶🏼