BuzzFeed UK met up with Ben Stiller, Owen Wilson, Will Ferrell, and Kristen Wiig this week to chat about their new movie, Zoolander 2. We couldn't resist putting the stars to the test and seeing how well they ~really~ know each other with a few hilarious rounds of the Best Friend Game.
When did Will and Kristen first meet?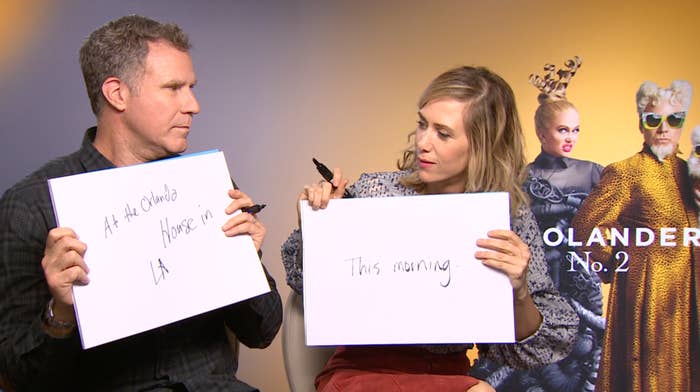 Kristen Wiig: At the Orlando House?
Will Ferrell: You know, with-
KW: Oh! I thought you were saying the Orlando House is like a club or something. Yes, that is when we met! No, his is real.
WF: Hers is comedy.
When did Ben and Owen first meet?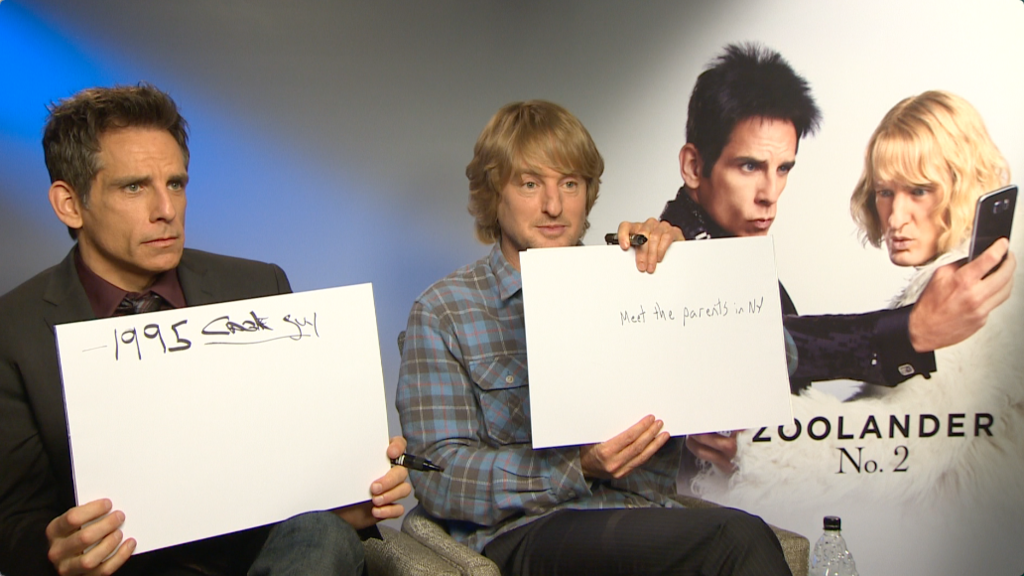 Ben Stiller [to Owen]: What does yours say? What, no! I said 1995, Cable Guy.
Owen Wilson: Oh, that's right! That's right, this was ten years after that.
BS: Yeah, remember, you auditioned, I gave you a part...
OW: That's right, that's right.
What was the first thing Will thought when he met Kristen?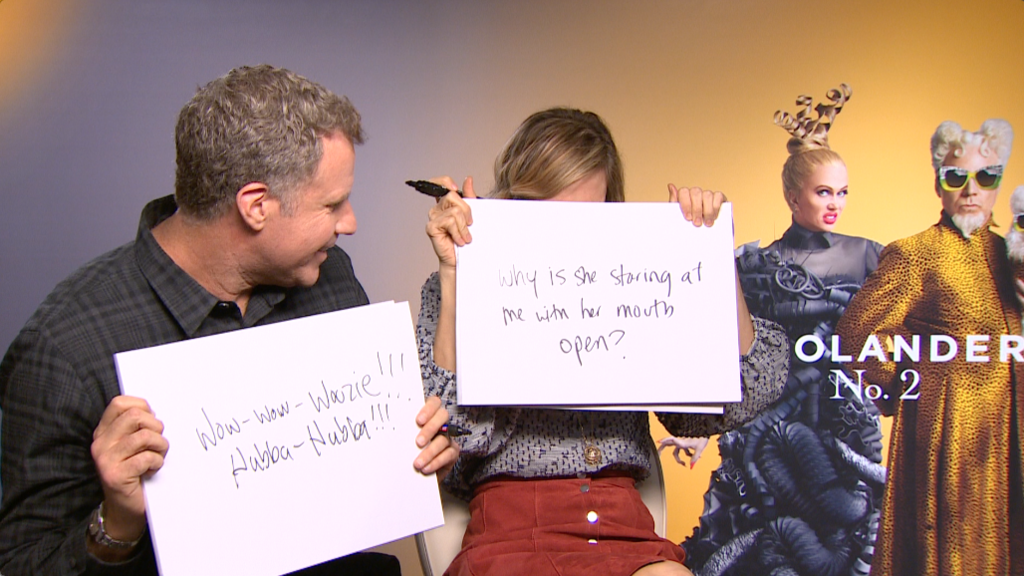 What is Ben's favourite Owen Wilson movie?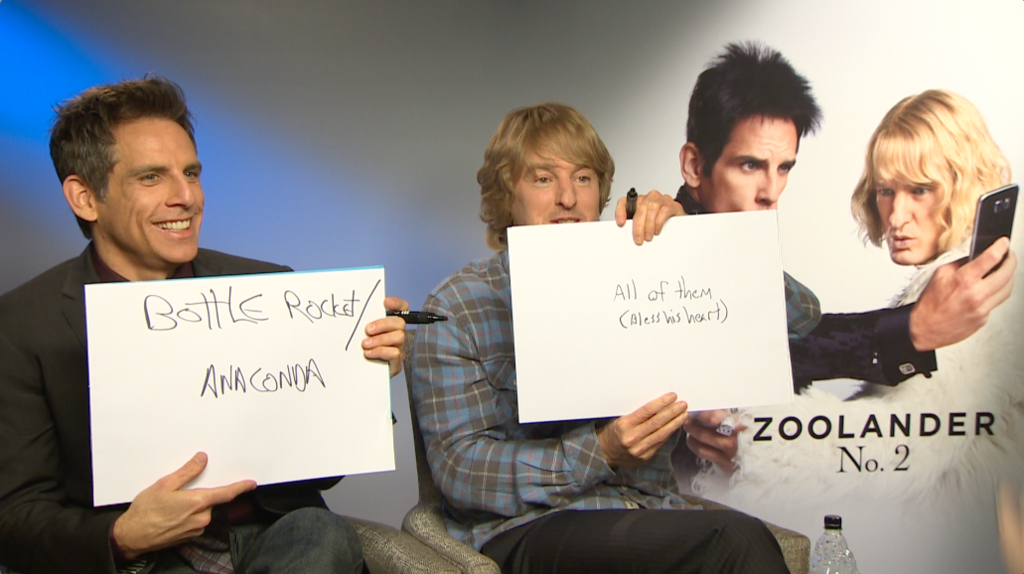 What is Kristen's biggest pet peeve?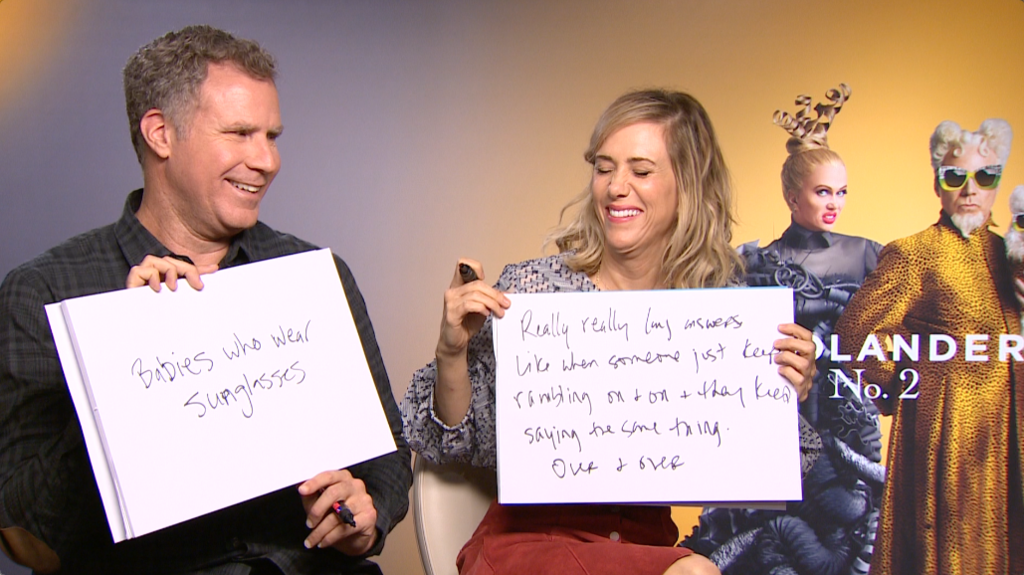 BF [to Will]: Is there a story behind that?
WF: Just... Just don't even get her started.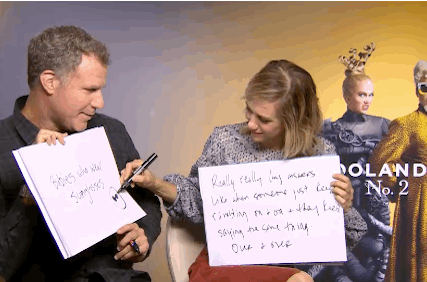 WF: Look how cocky that baby is.
KW: Ugh, they just get so cocky when they wear sunglasses.
What is Owen's favourite Ben Stiller movie?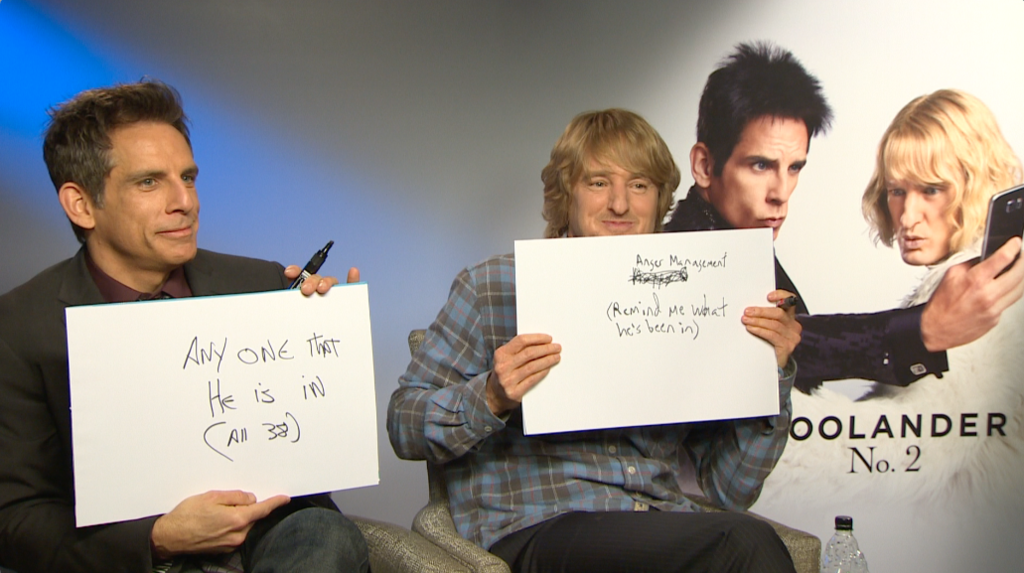 BS: What does yours say? Anger Management?
OW: You were great in that!
BS: I wasn't in Anger Management.
OW: You weren't?!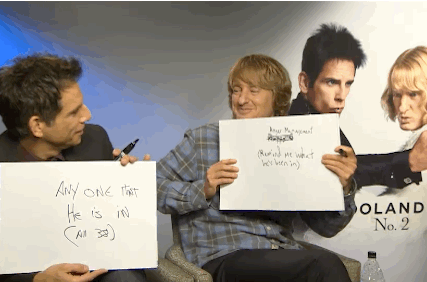 What is Will's secret talent?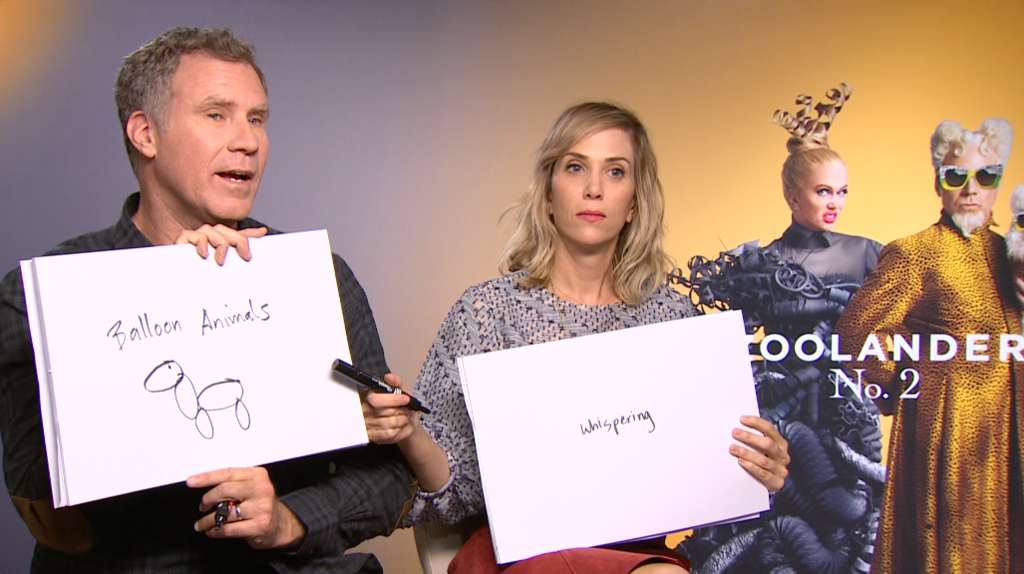 BF [to Will]: Can you actually make balloon animals?
KW: Oh yeah! Draw them. Not make them.
WF: Oh, I draw them. Can't you tell that's a balloon animal?
What is Kristen's favourite Will Ferrell movie?
WF [laughing]: I wish I'd written Avatar.
BF: I really liked you in Avatar.
WF: Thank you.
See Zoolander 2 first – special previews for really good-looking people February 6 and 7. In cinemas everywhere February 12.