In the trailer, we see the Avengers who survived Thanos's Infinity War snap coming to terms with the loss of their fellow superheroes and trying to figure out how to defeat him.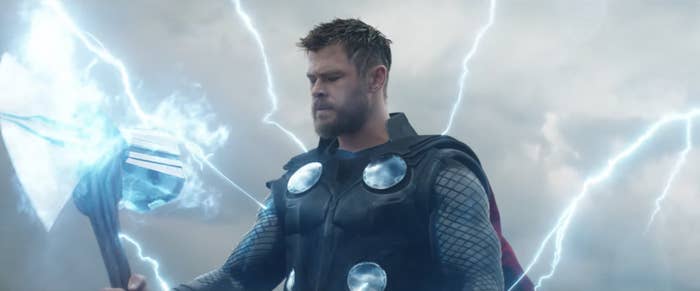 Amongst the general badassery, there are a lot of quick shots and little scenes that have people shaking. For example...
1.
Nebula and Tony Stark aren't floating out in space all alone any more!
2.
There's a characteristically badass appearance from Captain Marvel herself, Ms Carol Danvers!
3.
And she's best friends with Thor now!
4.
The elements are shook!
5.
Basically, everyone is convinced Thor and Carol are about to be the end of Thanos!
6.
The remaining Avengers are slow-motion strutting in their Quantum Realm suits, the appearance of which hints at a very very very large spoiler!
7.
Scott Lang doesn't know what happened to everyone, and we must protect him!
8.
Hawkeye got an edgy haircut!
9.
Tony and Steve Rogers are finally reunited!
10.
Nebula is ready for revenge!
11.
A lot of time has passed since the snap! Like, a lot!
12.
Is that Hawkeye's daughter, or is it Kate Bishop?!
13.
Ant-Man is coming to collect the respect he deserves!
14.
Uhhh, how dare you?!
15.
We are not prepared!
16.
We can only hope!
17.
And the new poster has people theorising too!
18.
Anyway, bye!
Oh, and Avengers: Endgame will be released on April 26, but I'm sure you knew that already!