You probably recognise Ariel Winter from her role as Alex on Modern Family. She's starred in the show since she was 10, so because we can't have nice things, Ariel has a long history of dealing with body-shamers.
But Ariel has never been one to bow to trolls. Back in 2016, she attended the SAG Awards wearing a dress that showed off the scars from her breast reduction surgery, later explaining she didn't make an effort to cover them up because they're "a part of [her]".
Recently, Ariel posted a couple of photos on Instagram to celebrate the new year. She posed with her boyfriend, Levi Meaden, who was holding a glass of champagne.
Of course, because Ariel's only 20, someone appeared in the comments jokingly chastising her for underage drinking, but she took it in her stride, explaining that she doesn't drink but just held the glass so she had something to toast with.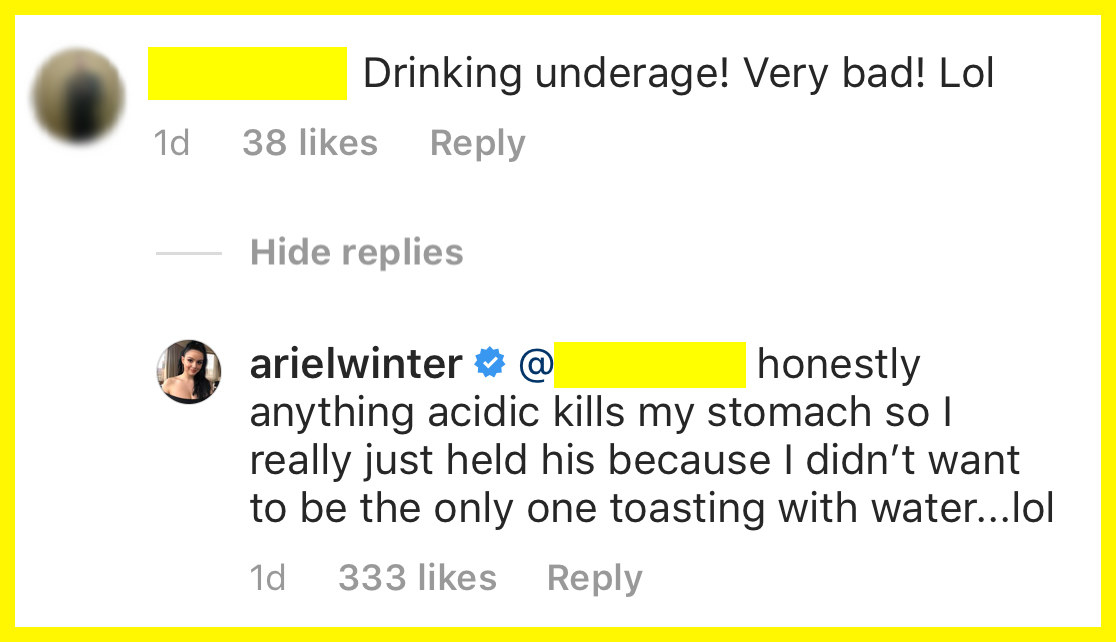 That is, until someone else commented saying her recent weight loss was a result of "all the coke/meth she uses".

Ariel shut that down immediately, explaining that her weight loss had been a result of a change in antidepressants (with a little humour added in, of course).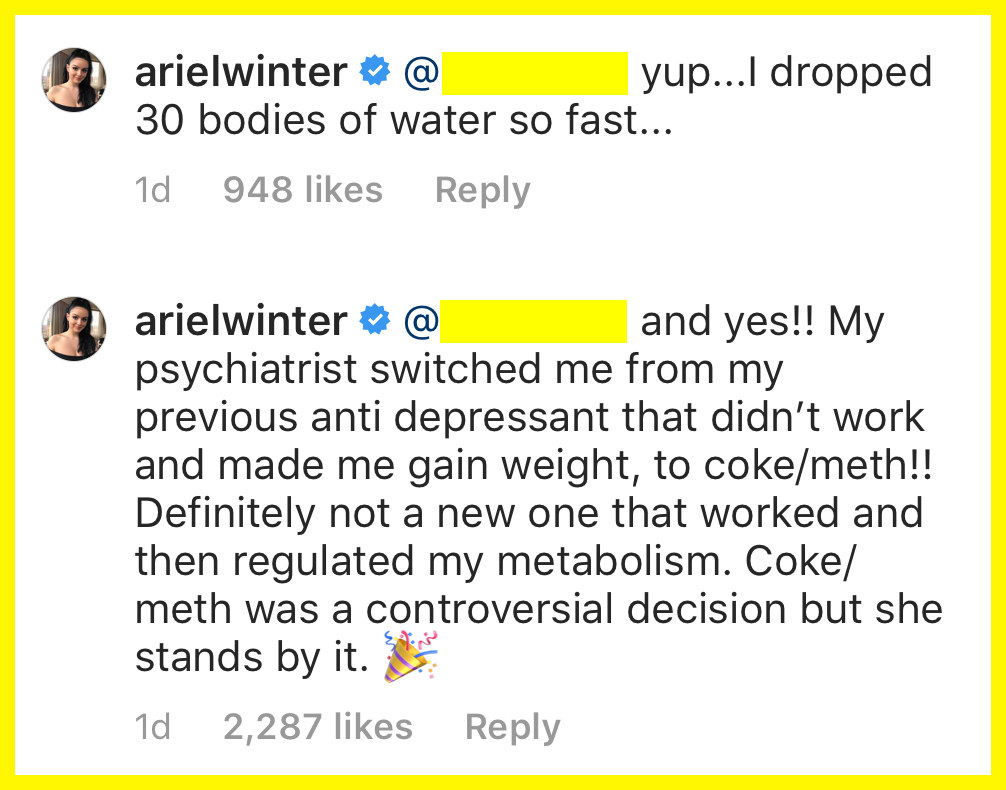 But it wasn't until the commenter continued to insist she must have been using illegal drugs — because they "go hand in hand with Hollywood" — that Ariel decided to really clap back.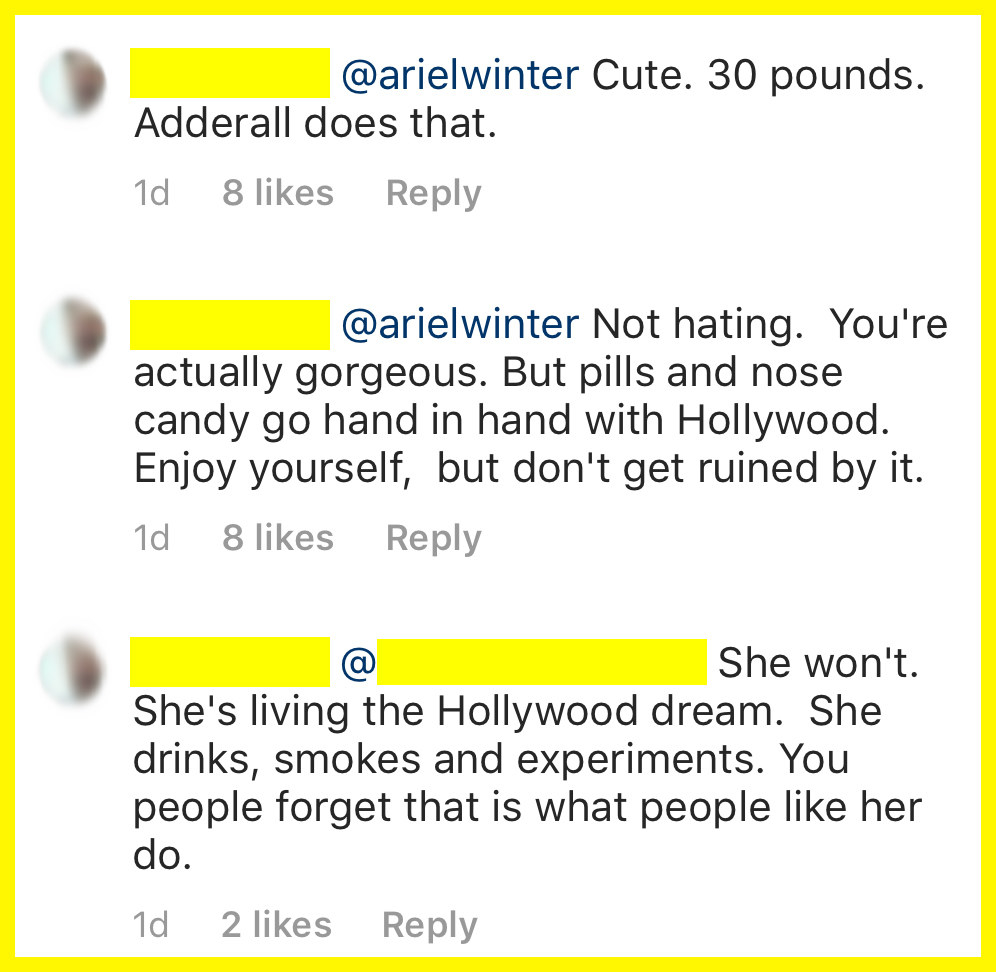 "I couldn't have lost weight for any other reason just because of the industry I'm in?" she wrote. "I'm not trying to be rude, but ... telling someone how something happened to them AFTER they told you what actually happened is shitty and completely arrogant."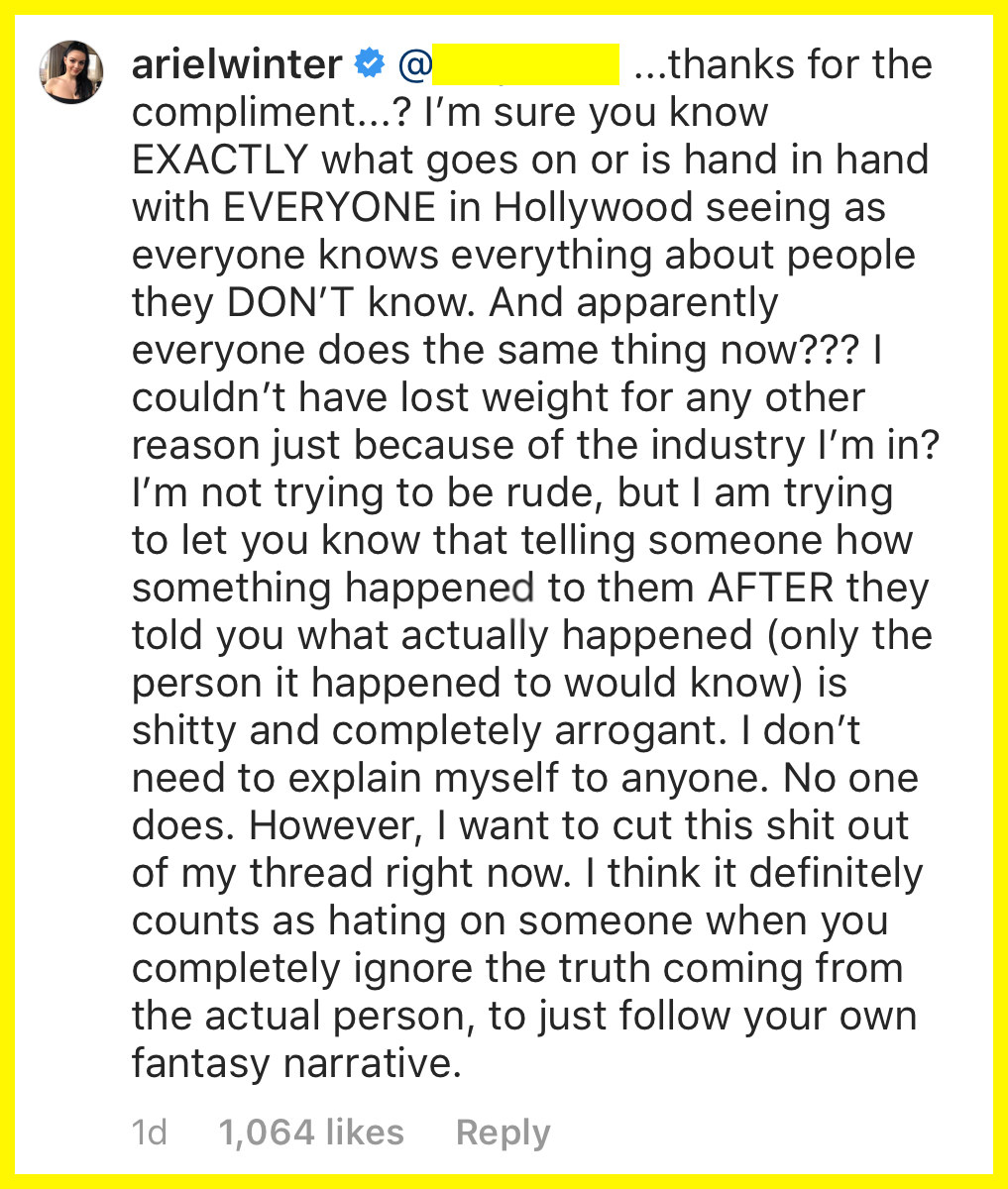 "I think it definitely counts as hating on someone when you completely ignore the truth coming from the actual person, to just follow your own fantasy narrative," Ariel concluded.
I think we've all learned something here today: never come for Ariel Winter.