We all know Ariana Grande's "Thank U, Next" is the self-love bop of the century. It's not up for debate, so if you have a problem with it, thank U, next!
In the song, Ariana thanks her ex-boyfriends for the lessons they've taught her, including Big Sean, Pete Davidson, Mac Miller, and dancer Ricky Alvarez, who she dated for a year in 2015.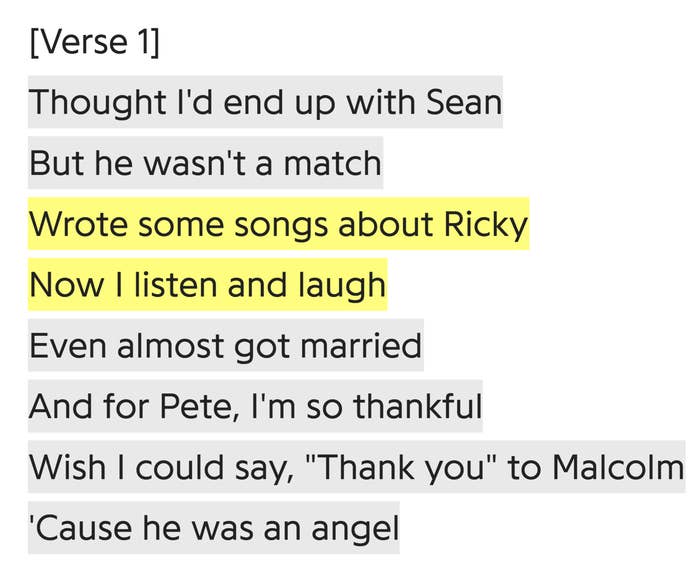 Ariana has said she's on good terms with her exes — in fact, they got to hear the song before it was released.
But that doesn't stop some of them from making jokes about it. Like when Ricky posted an Instagram story listening to the song, and in particular the lyric about him.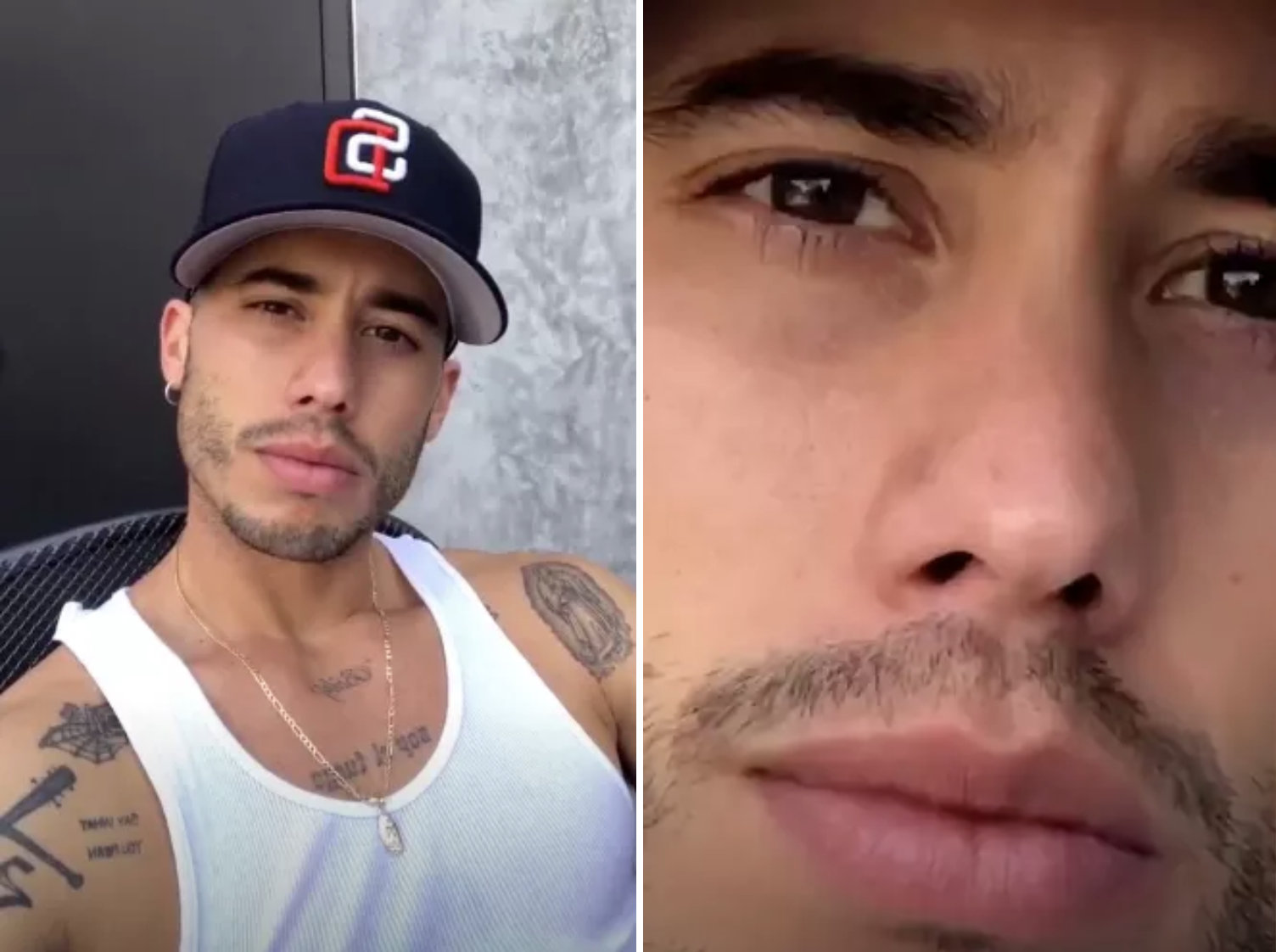 Don't worry, there's no bad blood — Ariana laughed off the video and apologised for giving him the "worst line", while Ricky said he had "nothing but gratitude" for her.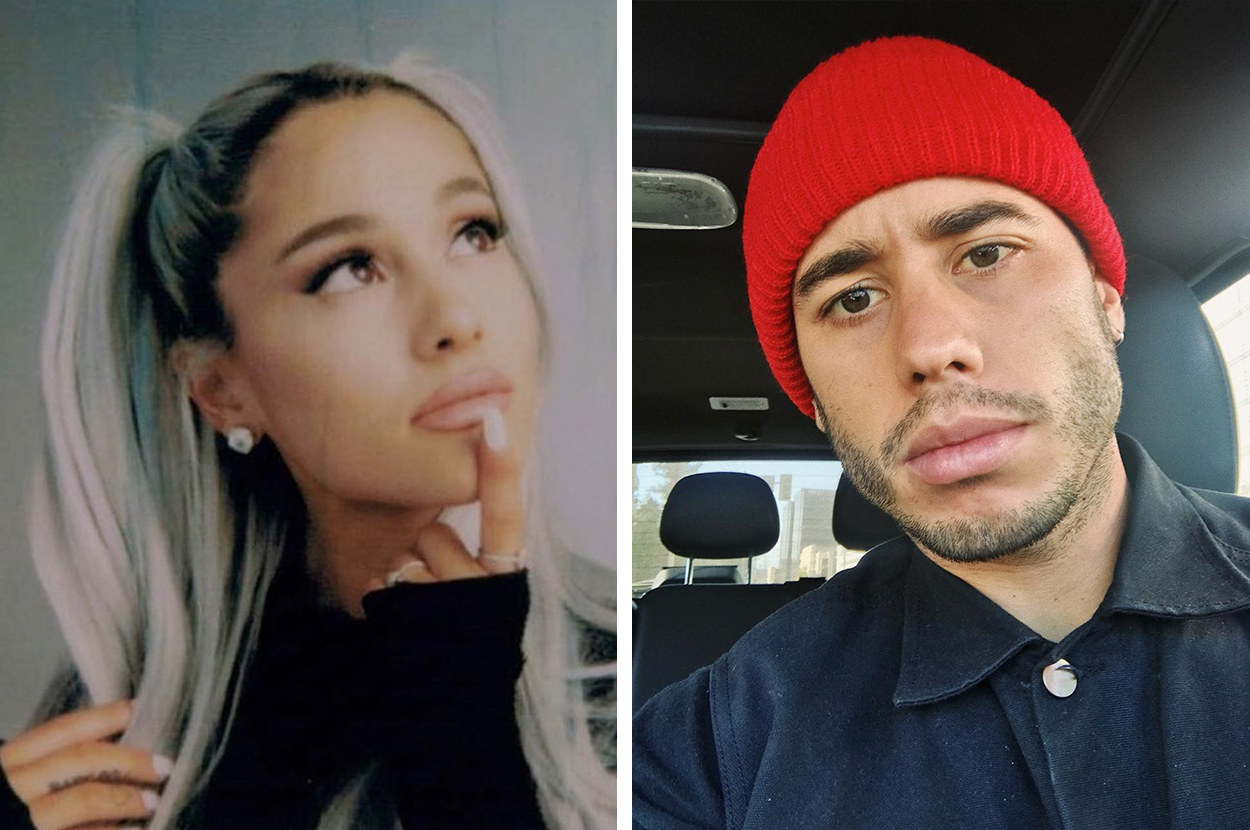 Of course, this is the internet, so their interactions didn't go unnoticed by the rumour mill. Yesterday, Ricky posted a photo of himself wearing a nice yellow shirt on Instagram.
And who appeared in the comments? None other than Ms Grande herself, complimenting his choice of colour.

Ariana's fans immediately went into a frenzy trying to decode her message and wondering if it meant Rickiana was back on.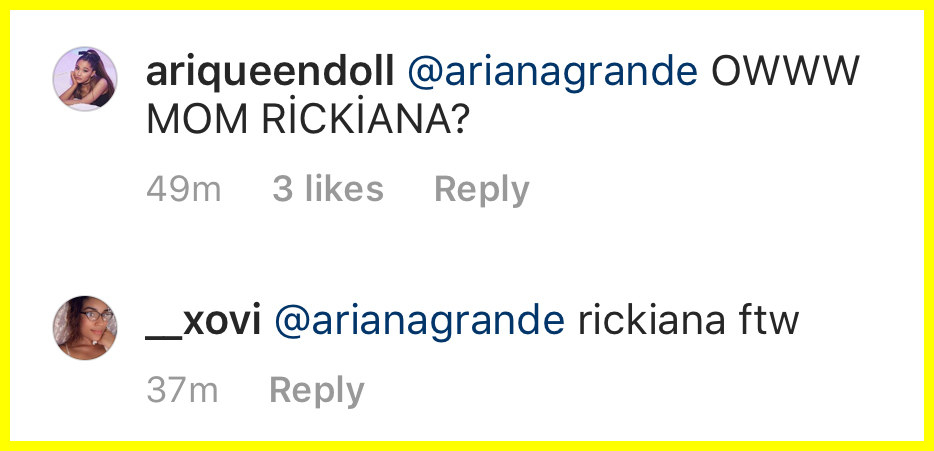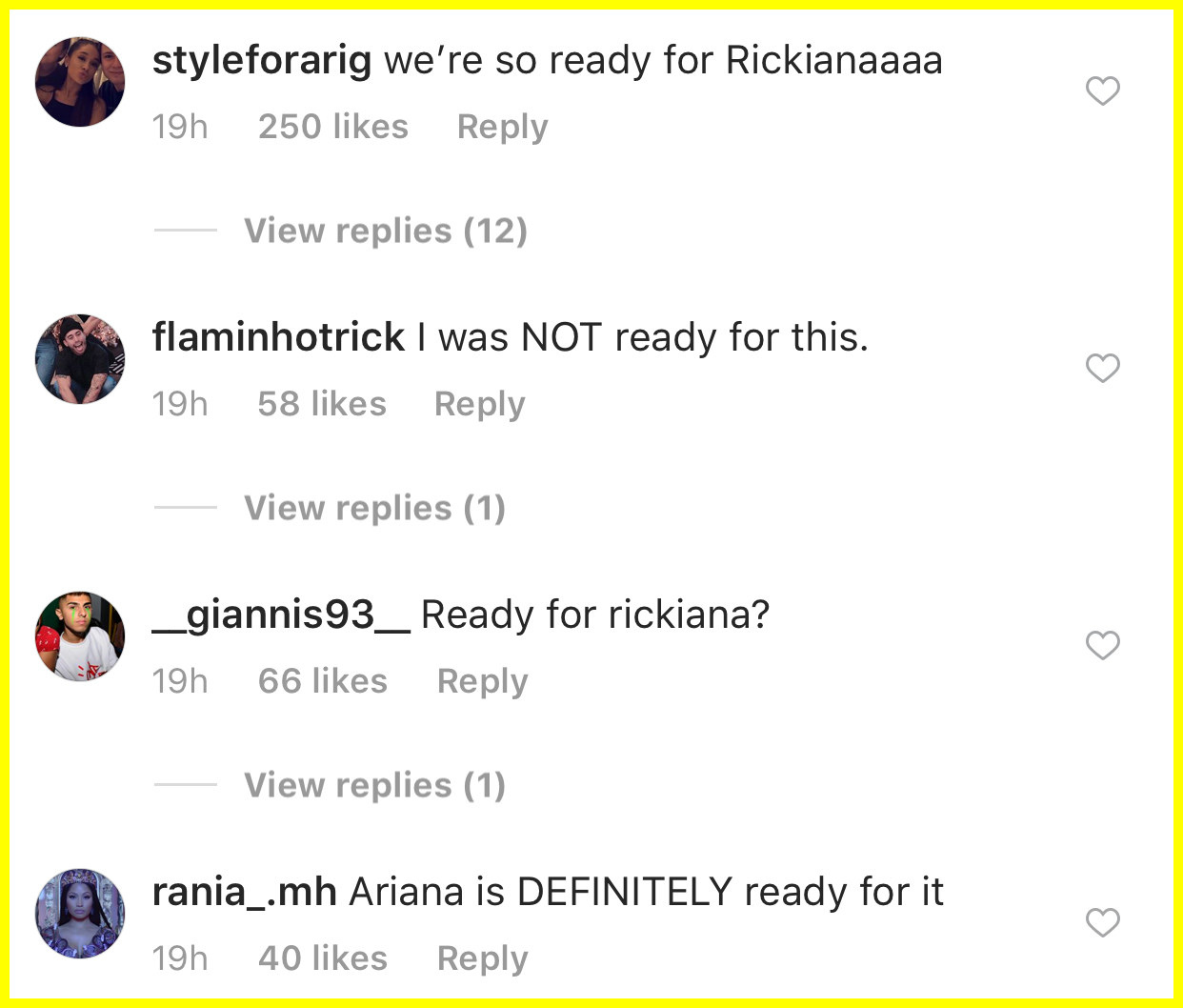 But Ariana reappeared to shut down the speculation almost immediately, reassuring everyone they're just friends.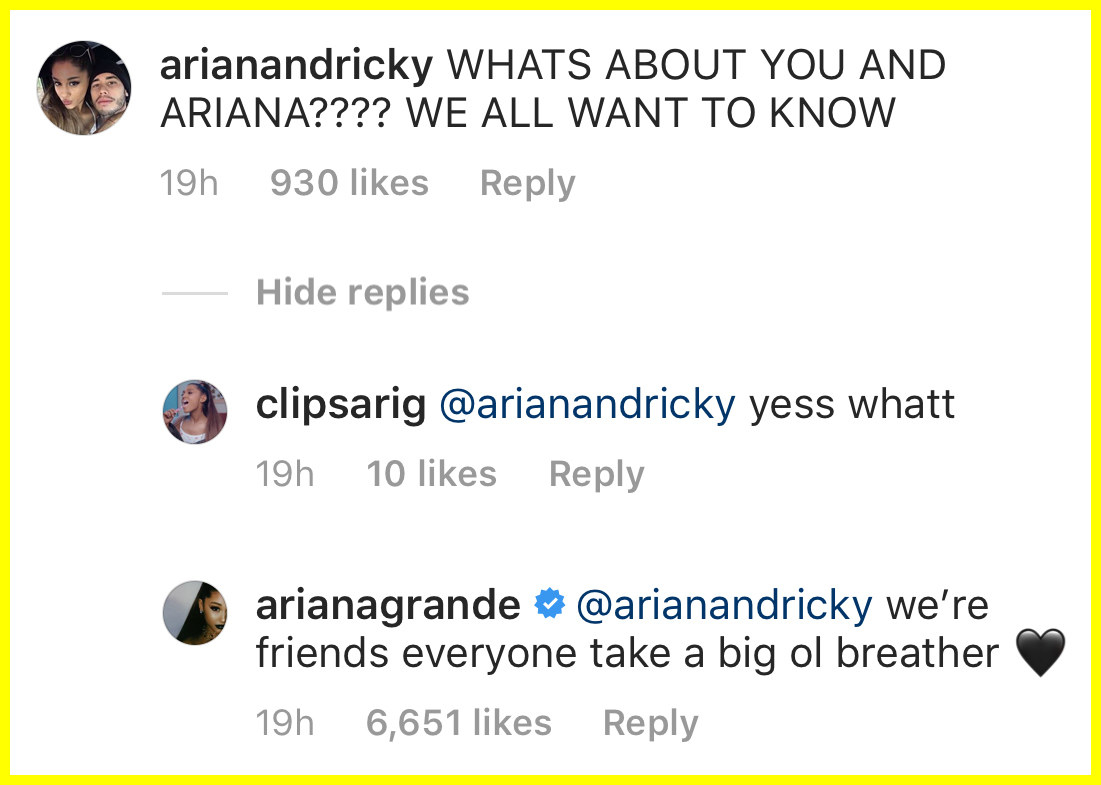 So that's that on that. She did say thank u, next after all.